When it comes to decorating a bathroom, many people often neglect the doors. That's such a real mistake since the doors can make a huge difference. Due to this reason, I've put together some terrific bathroom door ideas for you.
To get an outstanding result, you must include aesthetic and practical perspectives in the design of bathroom doors. Moreover, the materials range drastically from wood to steel. So, pick the best one that articulates your taste.
1. Bathroom Door Mounted Towel Racks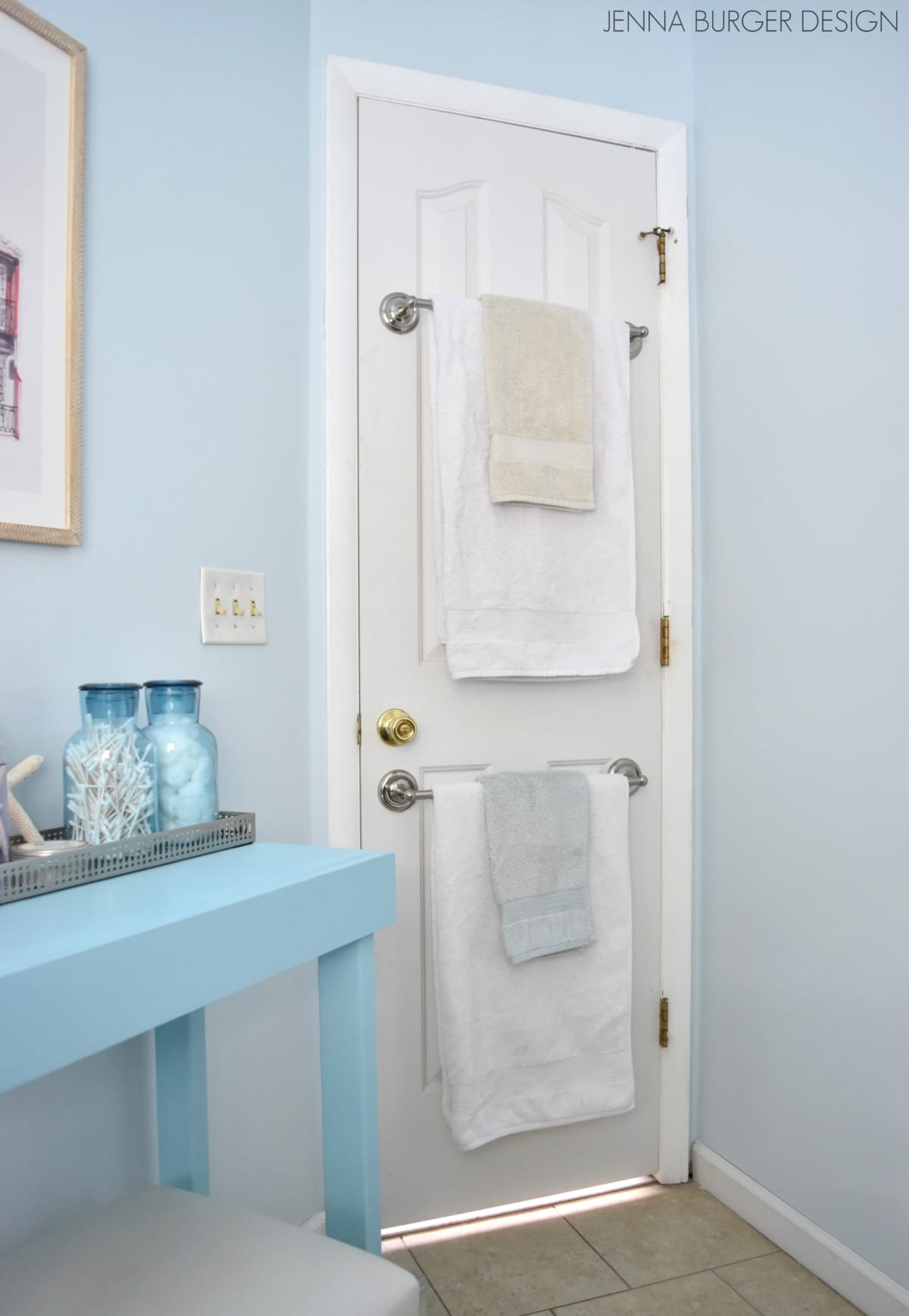 Here is an oddly sized bathroom featuring pale blue walls and white molding. Along with the baby blue table, they promote a beach vibe.
Two stainless-steel towel racks are mounted on the back of the white door. Do they not only provide ample storage space but also infuse luxe.
2. Bathroom Entry Doors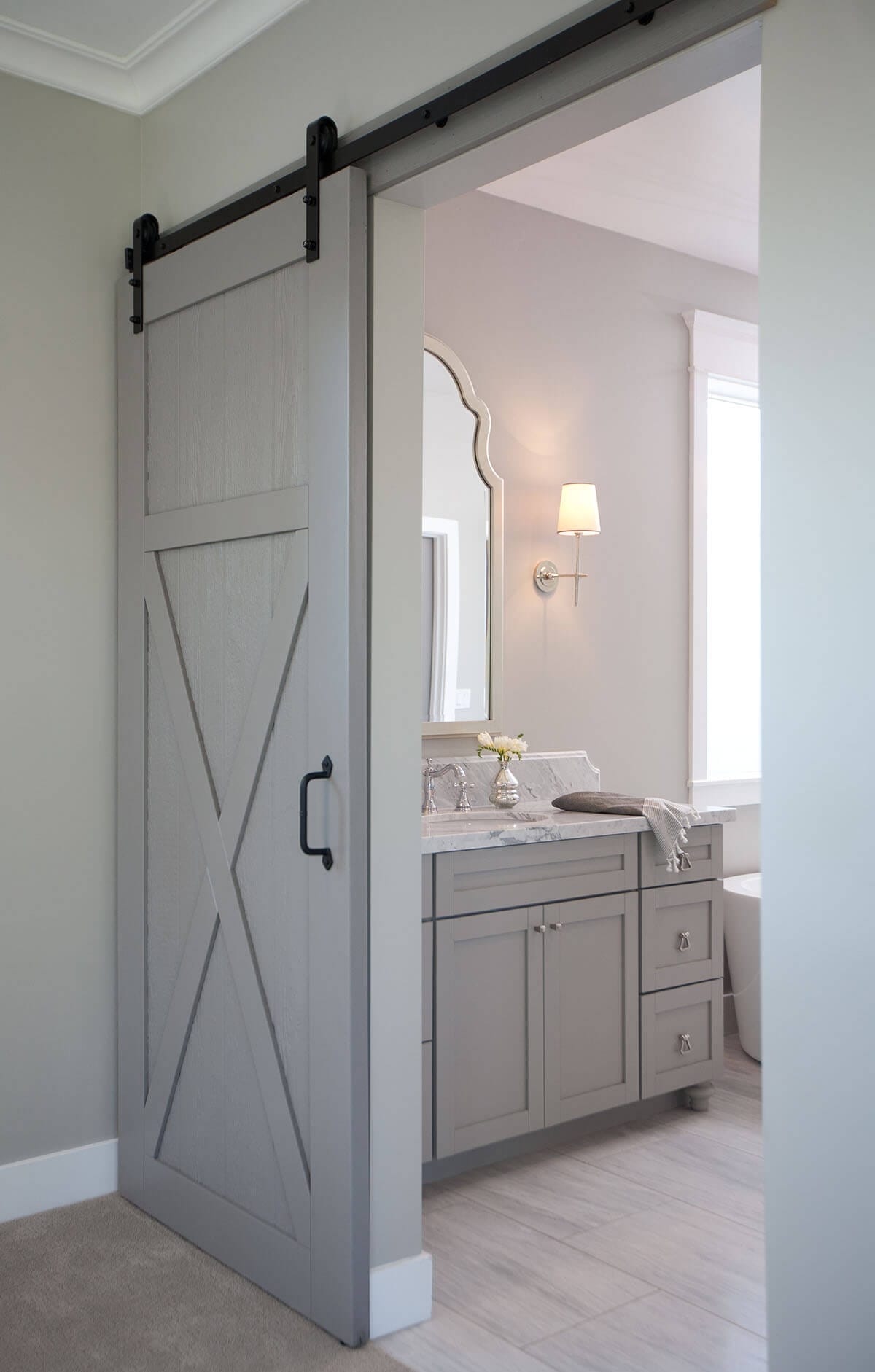 White and gray truly go well in this full bathroom. Those neutrals set a soothing ambiance and clean environment.
The farmhouse-style sliding entrance door saves precious floor space. Wrought iron pieces embrace country charm.
3. Rustic Bathroom Door Designs Pictures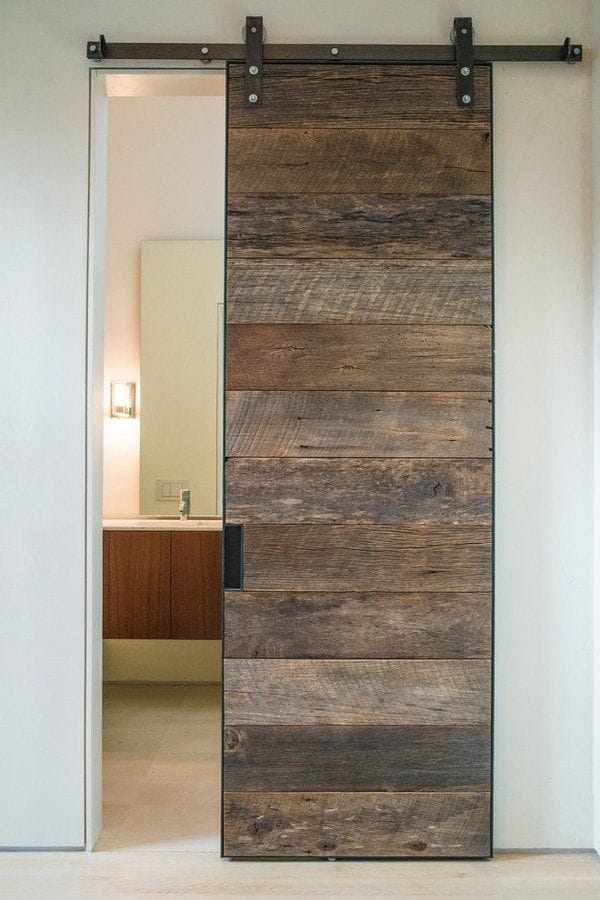 Light beige floor tiles and white walls lead to a calm bathing space. Sleek floating wooden cabinet injects the room with minimalist appeal.
The sliding door is crafted from reclaimed wood planks. The rusty metal hardware raises the rustic vibe.
4. Metal Bathroom Door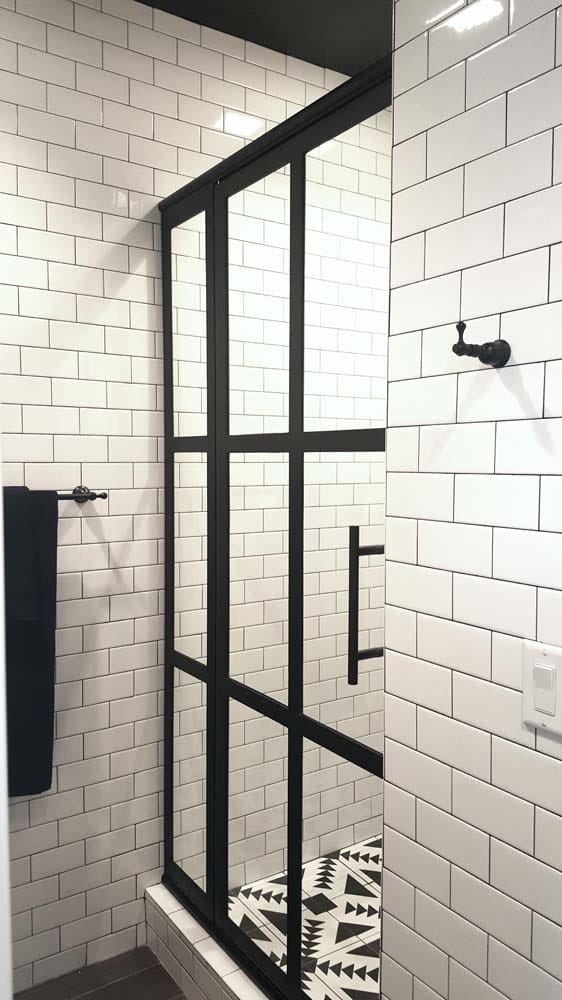 White subway tiles on the walls lend the bathroom a contemporary flair. Meanwhile, patterned floor tiles attract attention.
Black steel door is a marvelous contrast to white walls. Both the door and towel bar offer an industrial edge.
5. Pocket Door in Small Bathroom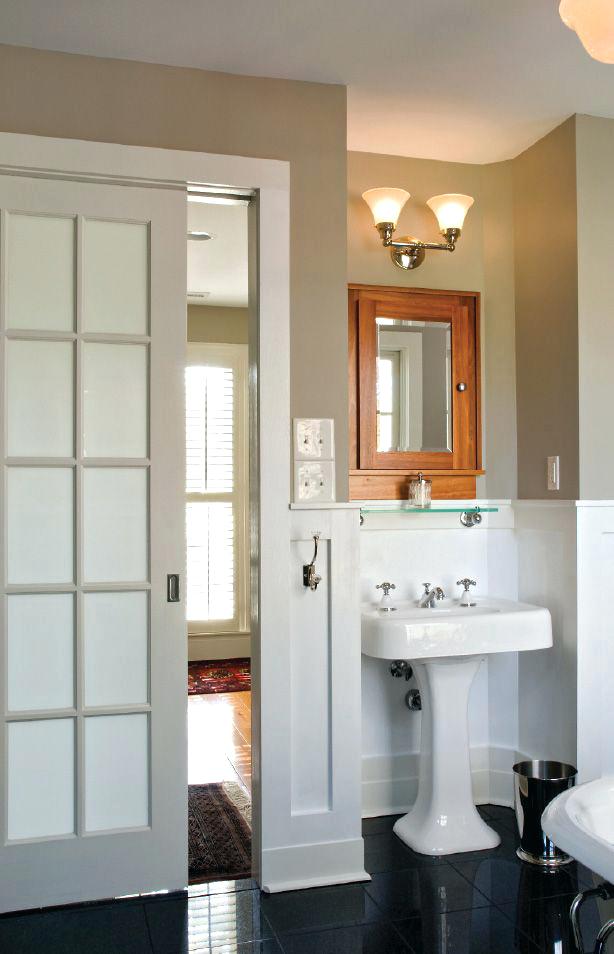 Do you have a small space? It's no worries. You can make the most of your bathroom with a pocket door. When you want to enter the bathing area, just slide it into the wall.
White wainscoting, sand walls, and wooden-framed mirror invoke serenity. Black floor tiles create a sense of depth.
6. Aluminum Bathroom Door Designs
Dark taupe floor tiles give the bathroom dimension. When paired with beige wall tiles, they exemplify a peaceful scheme.
The aluminum sliding door stands out due to subdued walls. It carries a masculine vibe to the space too.
7. Bathroom Barn Door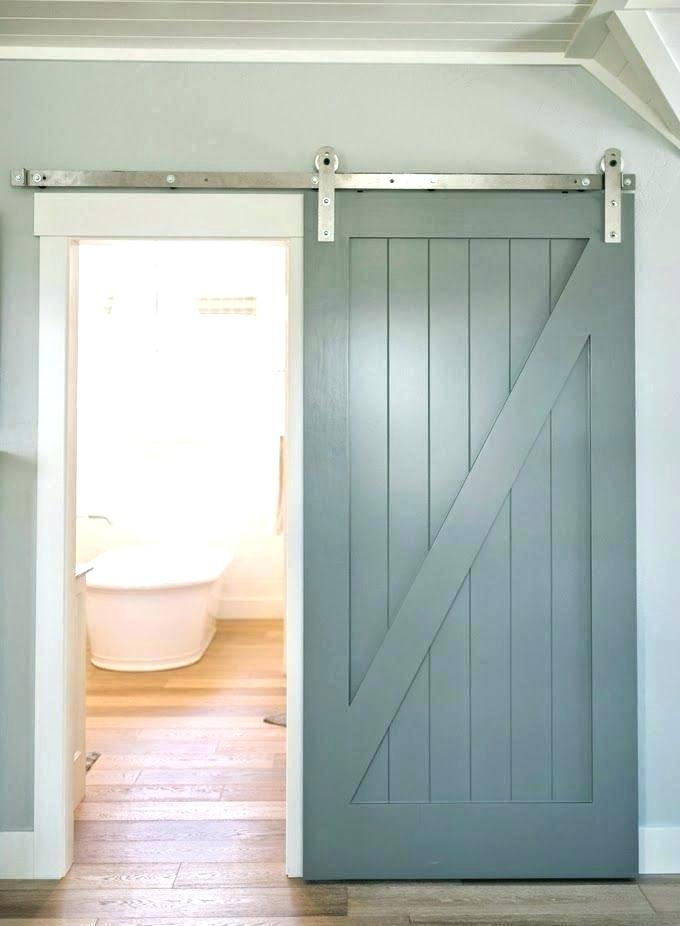 Light gray walls, white soaking tub, and base molding elicit the feeling of calmness. Medium gray-painted barn door is such a space-saving feature.
Metallic accents stamp industrial aesthetic. Wooden floor introduces warmth in the bathroom dominated by cool tones.
8. Bathroom Door Stickers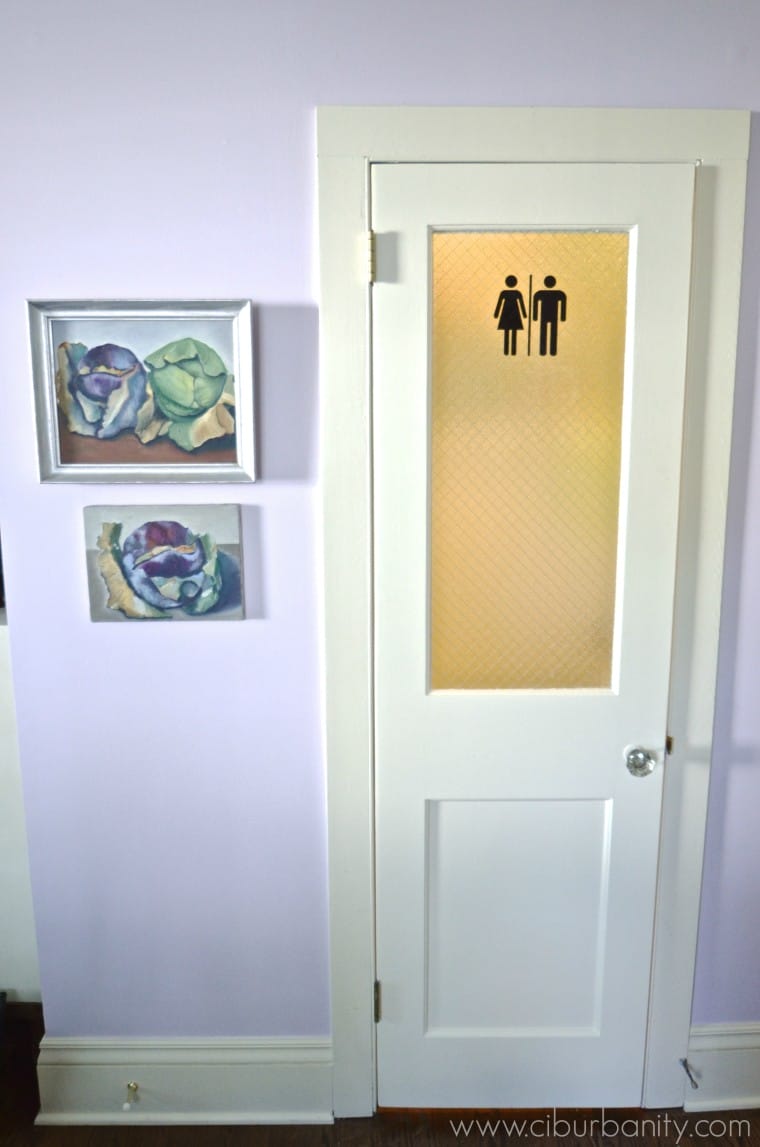 Crisp white walls develop a clean, airy atmosphere. Meanwhile, off-white door and base molding lend the bathroom an aura of softness.
Black stick-figure man and woman take center stage. Frosted glass panel ensures your guests' privacy.
9. Bathroom Entry Doors with Frosted Glass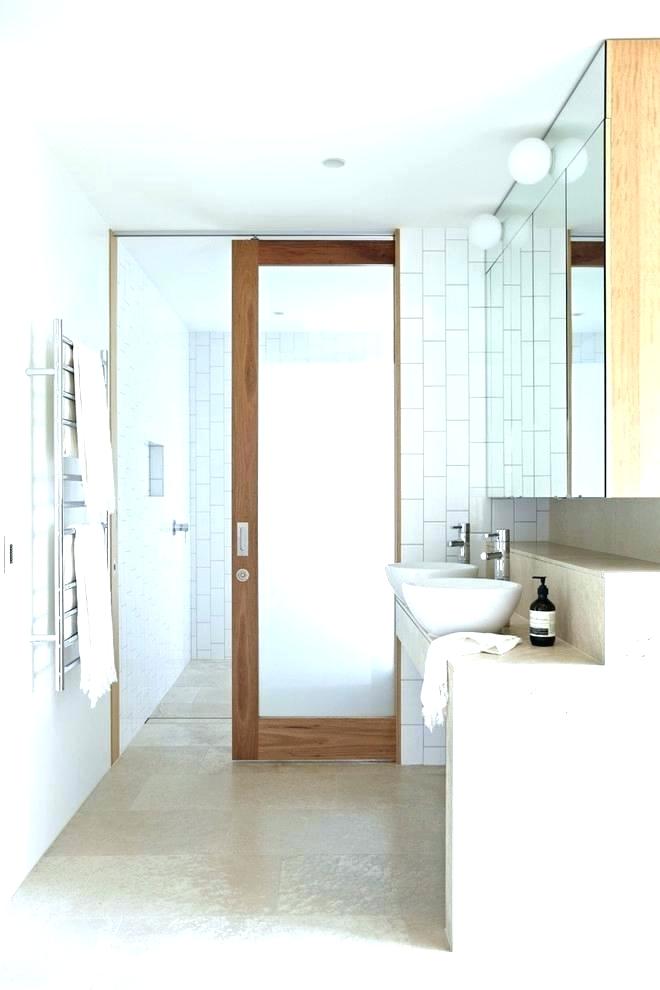 Since this bathroom mostly comes in white, it appears bright and visually bigger. The mirrored cabinets expand the space even more.
Wooden sliding door exhibits a homey atmosphere. Meanwhile, the frosted glass lets in daylight while offering privacy.
10. Modern Bathroom Door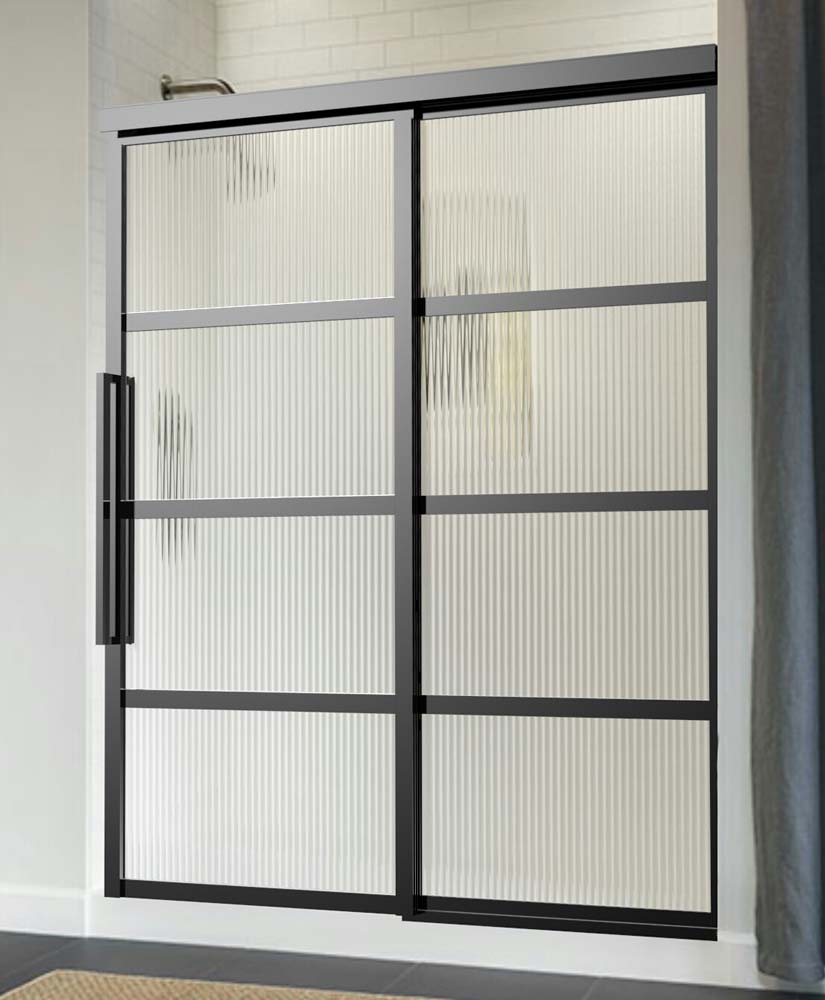 If you are crazy about industrial modern decor, this attractive door wins your heart. It is composed of metal and textured glass.
Furthermore, the door makes a bold statement in the light toned-bathroom. Black concrete tiles and metal showerhead amplify masculine energy.
11. Half Frosted Glass Bathroom Door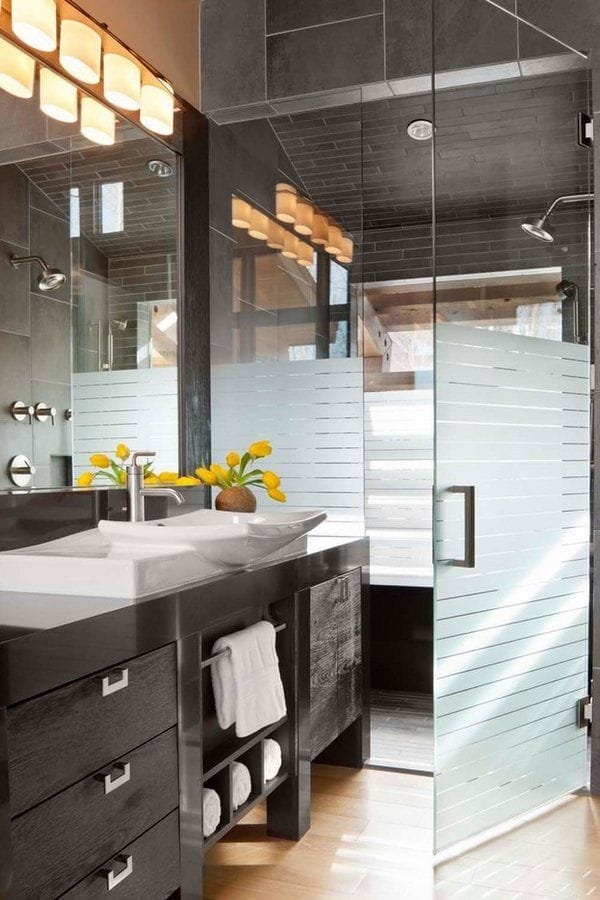 Black ceiling, countertop, and cabinets set a dramatic scene. The wooden floor and wall sconces ooze relaxing warmth.
The half-frosted glass doors feature ornate stripes. They protect your privacy, while clear glass maximizes daylight.
12. Bathroom Door Sign Decor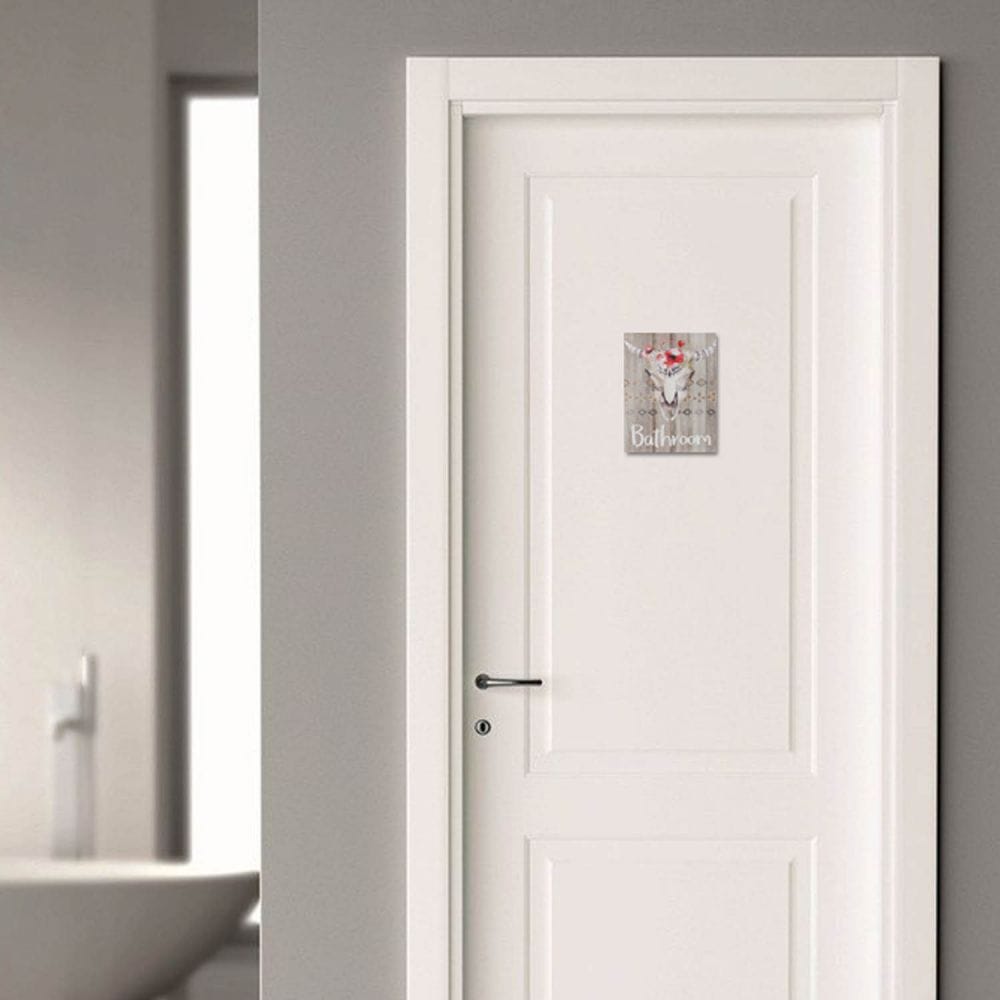 This bathroom looks so dreamy, thanks to white and light gray. Those muted hues generate a calming environment.
The door is outfitted with handle for easy access. An adorable bathroom sign decorates the stark door and adds character.
13. Bathroom Door Paint Ideas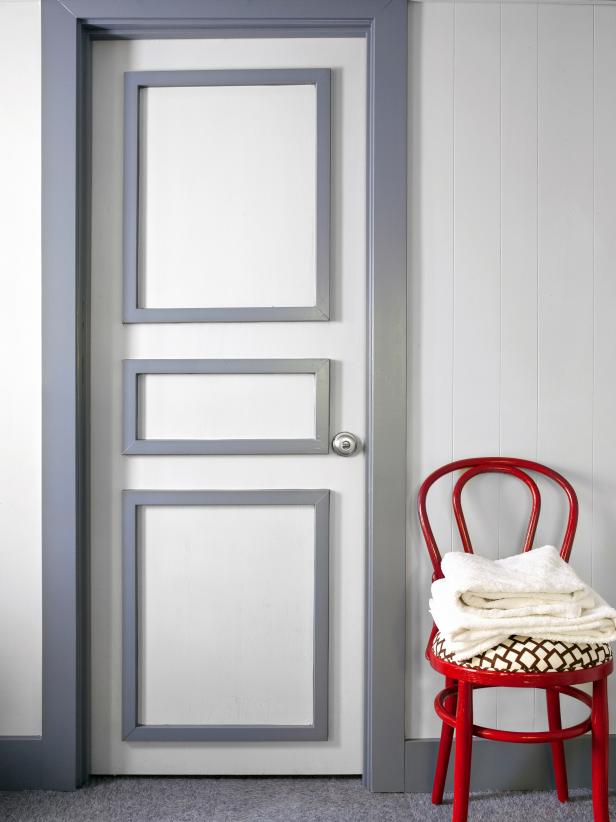 As you can see, the bathing space employs white walls, gray base molding, and floor tiles. They contribute to the room's tranquil hideaway feel.
The door and its trim are coated in white and gray to match the color scheme. Red chair energizes the area.
14. Bathroom Door for Small Spaces
Black shower walls and floor tiles along with vanity create a dimensional effect. White walls, sinks, and toilet lighten the space.
A light gray pocket door is both functional and stylish. Wooden floor counteracts the cool-toned door nicely.
15. Bathroom Doors Waterproof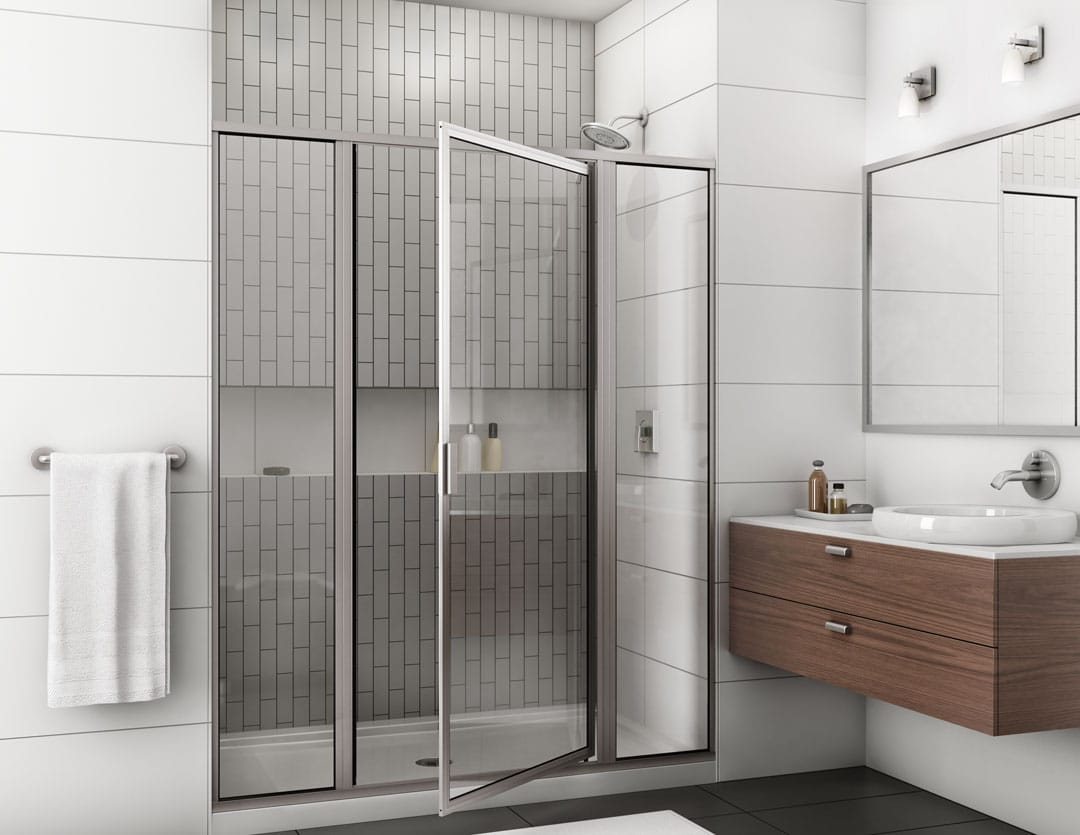 Gray subway tiles are installed in vertical running bond pattern. They effectively trick the eye into seeing a higher ceiling.
Stainless-steel framed glass shower doors are waterproof. Not to mention, they evoke the senses of welcome and airiness.
16. Modern Japanese Sliding Doors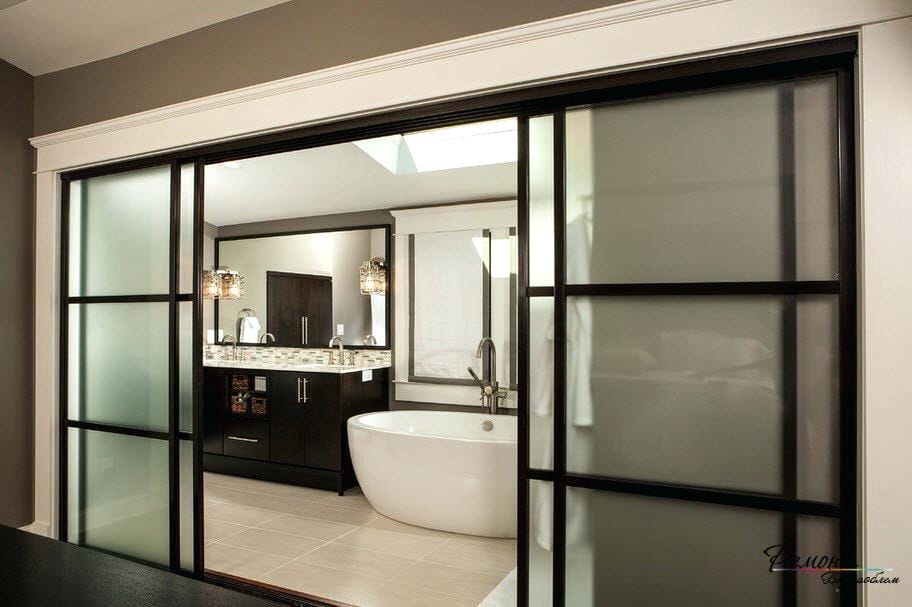 Those sliding doors look like shoji screens. Nevertheless, they are made out of metal and frosted glass. In seconds, they add an Asian flair to the scene.
Sand, brown, white, and black unite in the bathroom for the cozy vibes. Light fixtures prevent the room from being dingy.
17. Wooden Bathroom Doors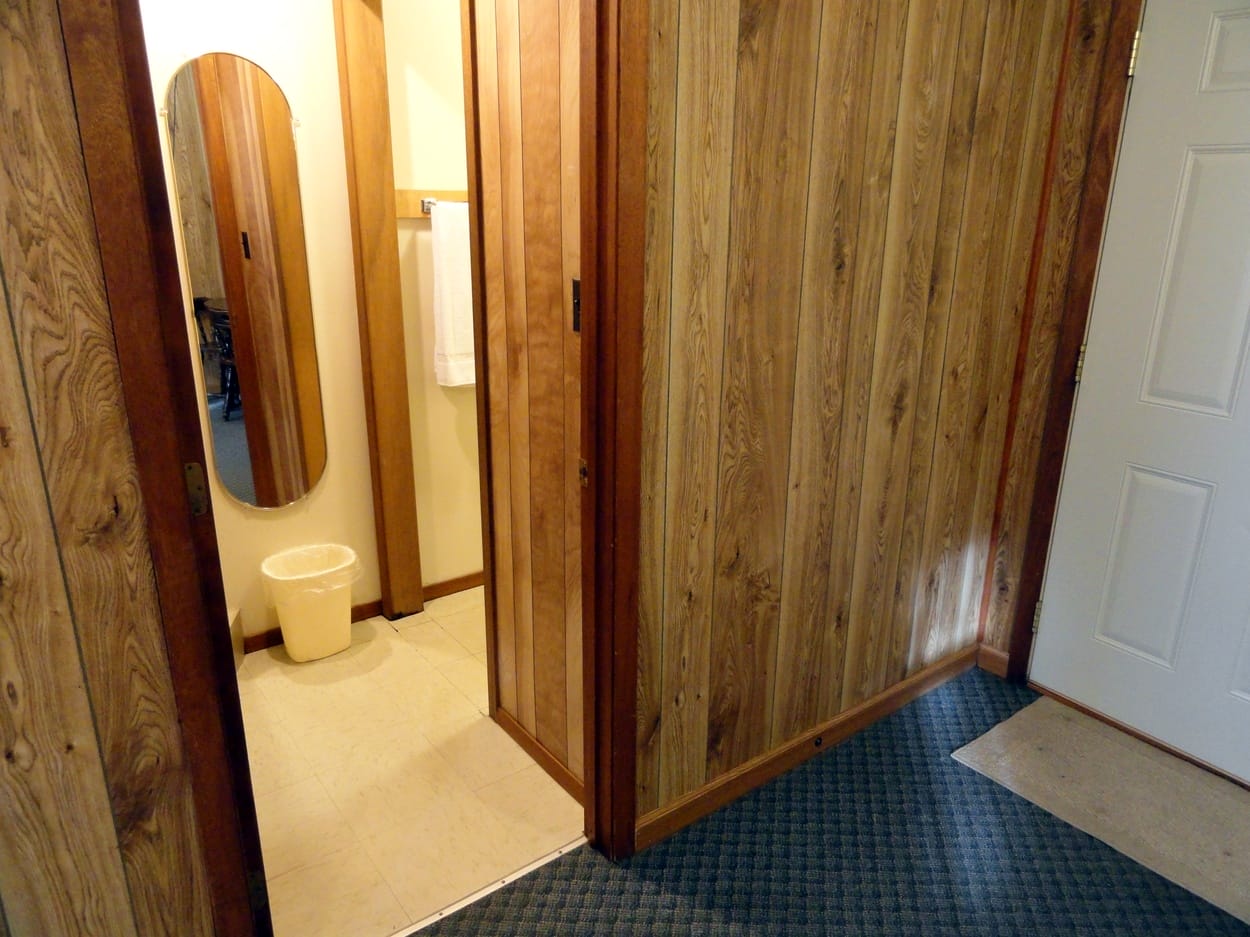 Cream walls and floor tiles produce a Zen-inspired environment. Meanwhile, a long oval mirror brings more light into the space.
Unfinished wood doors ooze timeless warmth and rustic charm. In addition, they compartmentalize the area in the bathroom.
18. Sliding Bathroom Door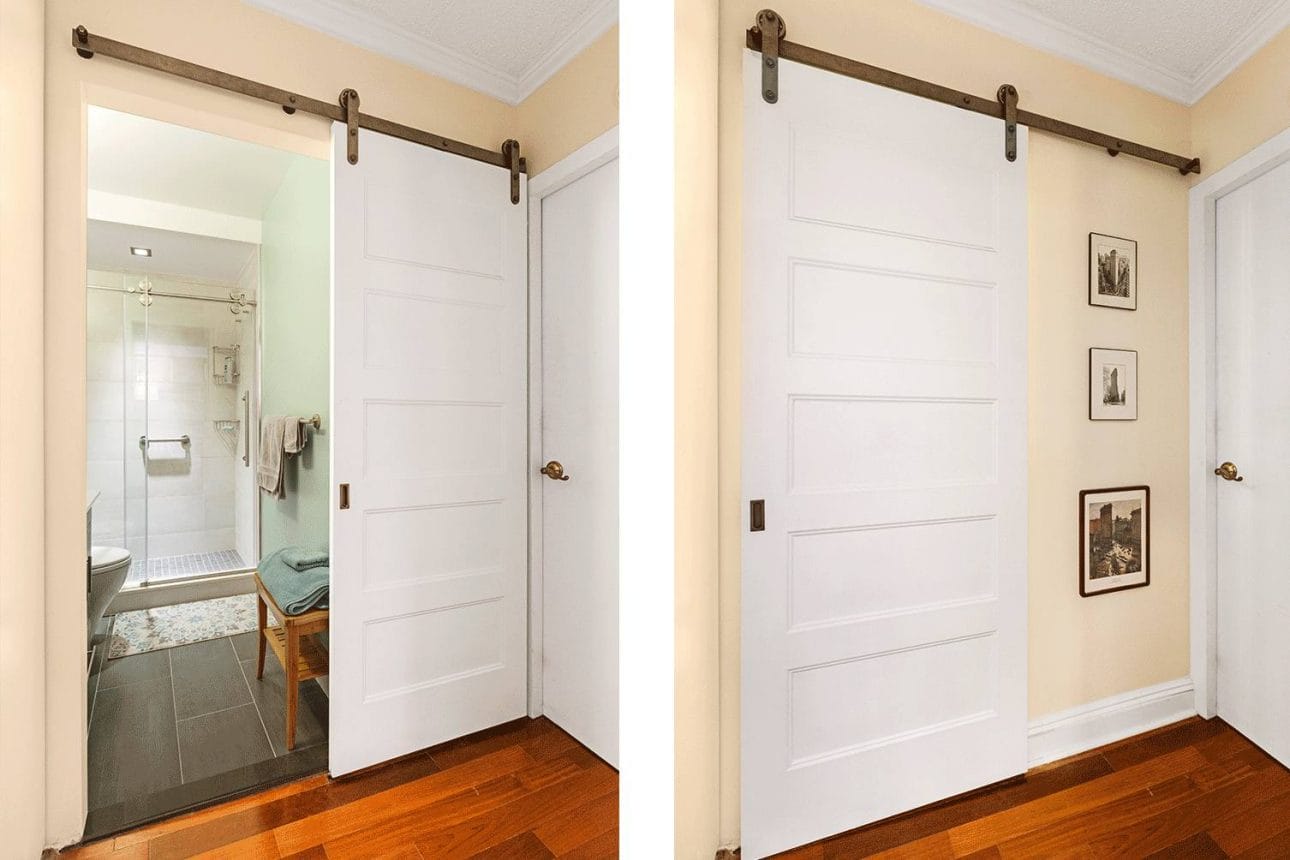 Is your bathroom tiny? Install white-painted sliding door because it takes up little space. The stained metal hardware introduces a rustic edge.
Pastel peach and green preserve the tranquil ambiance. Dark gray floor tiles infuse a dash of drama.
19. Fiberglass Bathroom Doors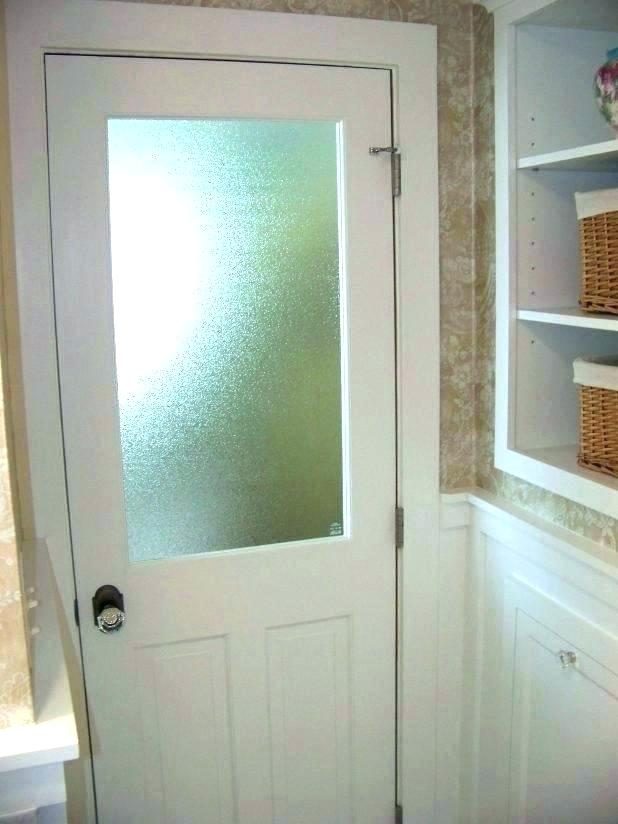 Here is a bathroom door constructed from fiberglass. It is more durable than the wood one, but still offers elegant appeal.
White fiberglass door and sand wallpapered upper walls relax the mind. Frosted glass obscures the view awesomely.
20. PVC Bathroom Door Designs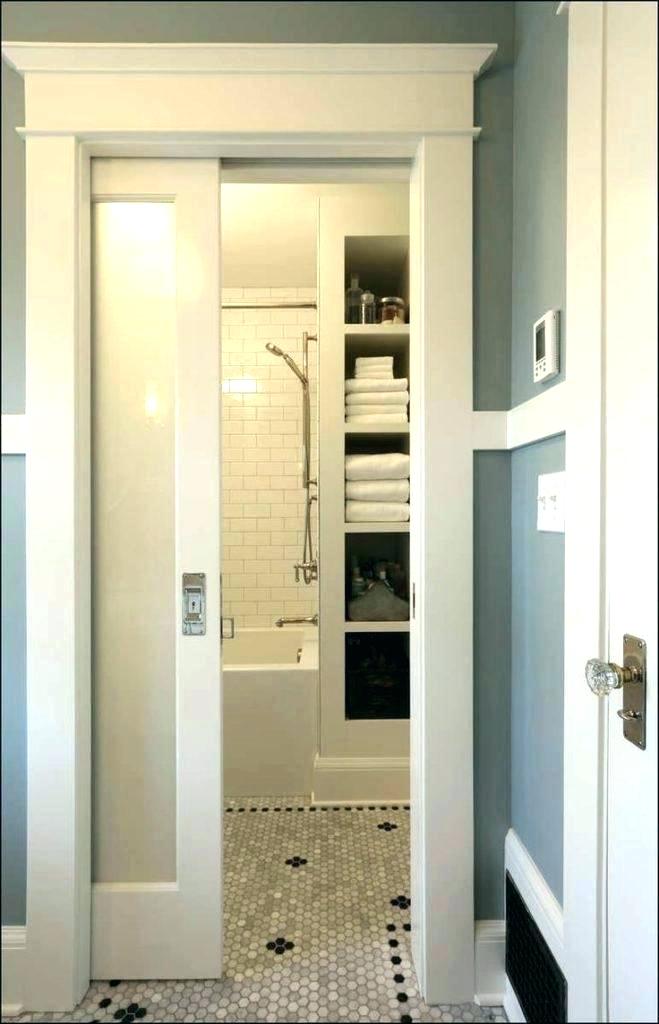 Hexagon mosaic tiles look fabulous in this compact bathroom. They inject a contemporary flair into the space.
White PVC sliding door boasts straight lines for a clean outlook. Its frosted glass panel blocks the view.
21. Behind the Door Storage Racks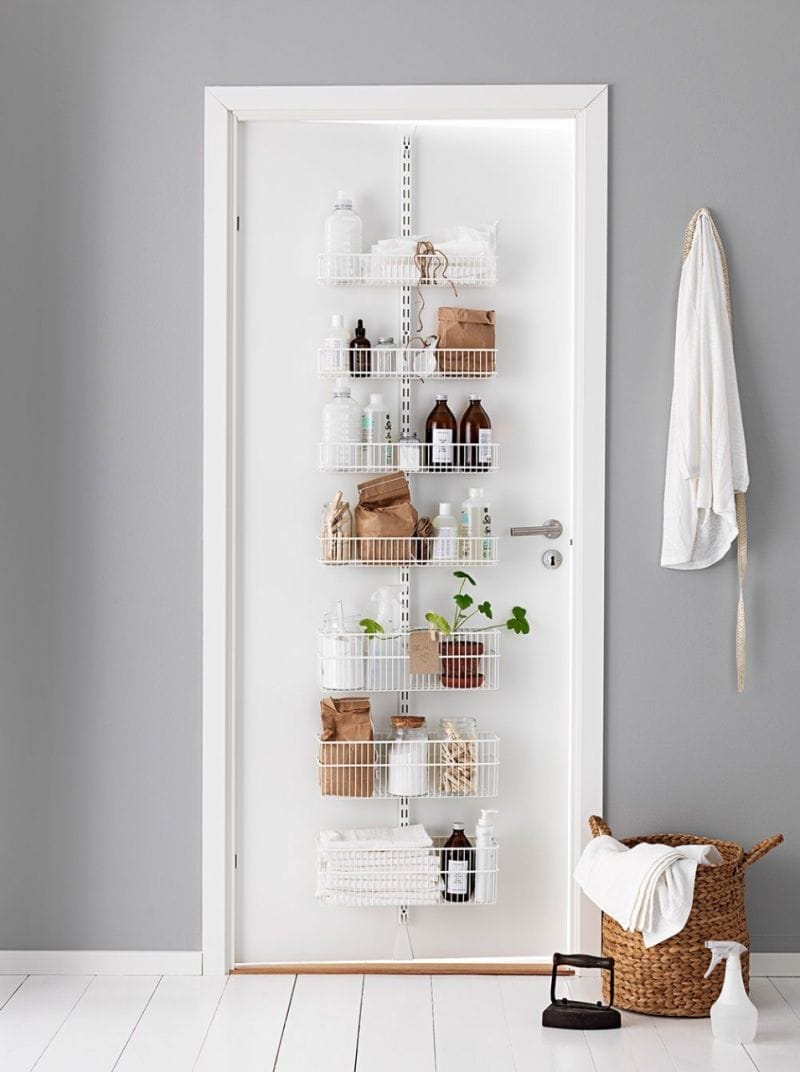 This white laminate door seems so graceful. Moreover, it sturdily supports several metal racks.
Moreover, the racks house cleaning supplies and washcloths. A wicker basket is used to store towels.
22. Bathroom Doors Design Latest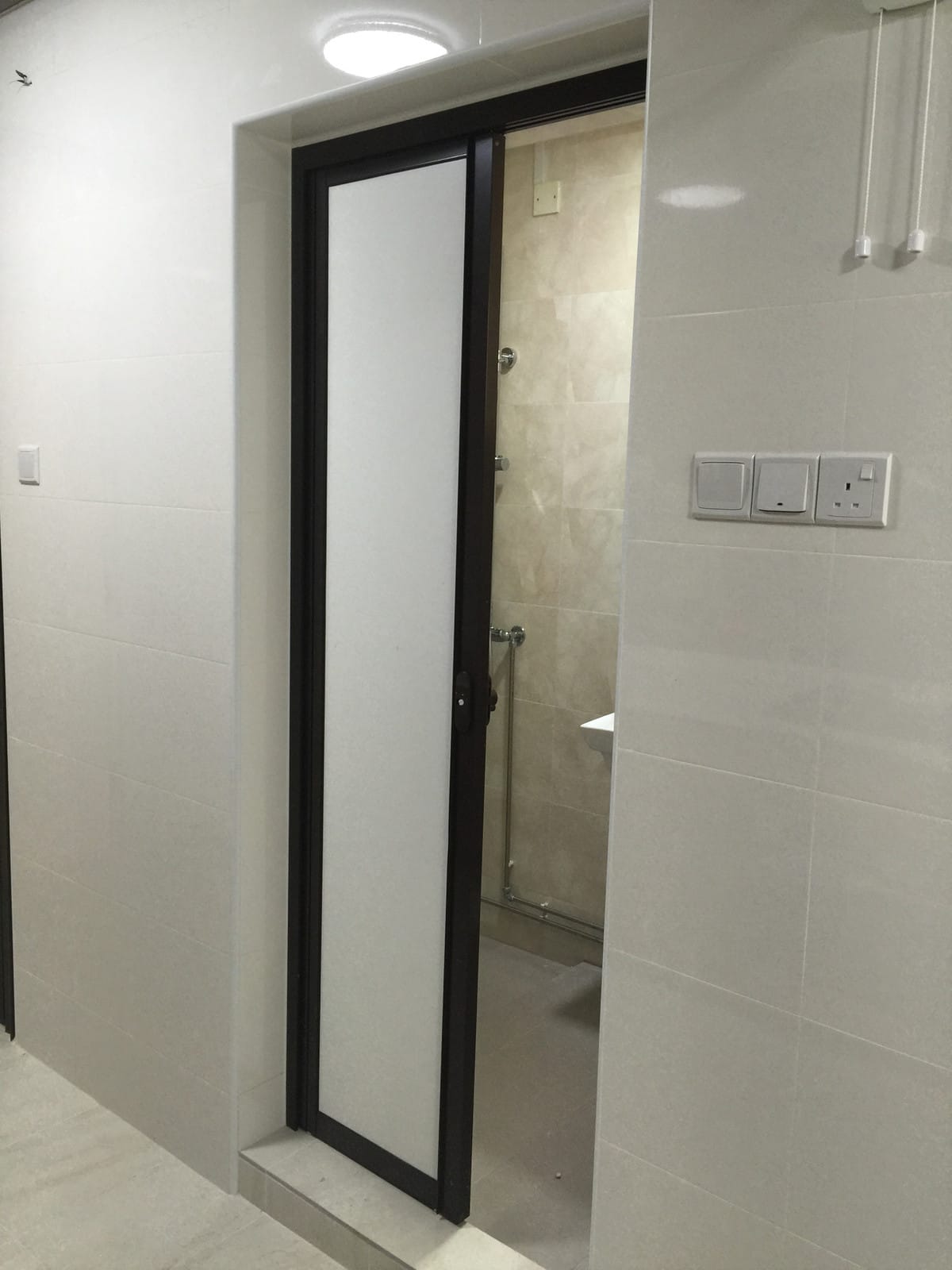 Light taupe, white, and cream tones help maintain a restful bathing space. A flush mount ceiling light illuminates the bathroom entrance.
Metal-framed sliding door brings industrial chic to the area. Meanwhile, frosted glass keeps your privacy intact.
Did you enjoy reading my bathroom door ideas? If yes, apply any of those to your personal oasis. I promise your guests, family, and friends swoon over the new doors.