Currently, many readers prefer digital magazines to paper ones. However, some people collect print magazines because they create a nostalgic feeling. If you are one of them, you should know types magazine storage.
Reading magazines certainly give you lots of inspiration. Moreover, storing your favorite issues in the right place will keep your home tidy. It also allows for easy and convenient reading. Here are some excellent ways to display magazines.
1. Magazine Basket Storage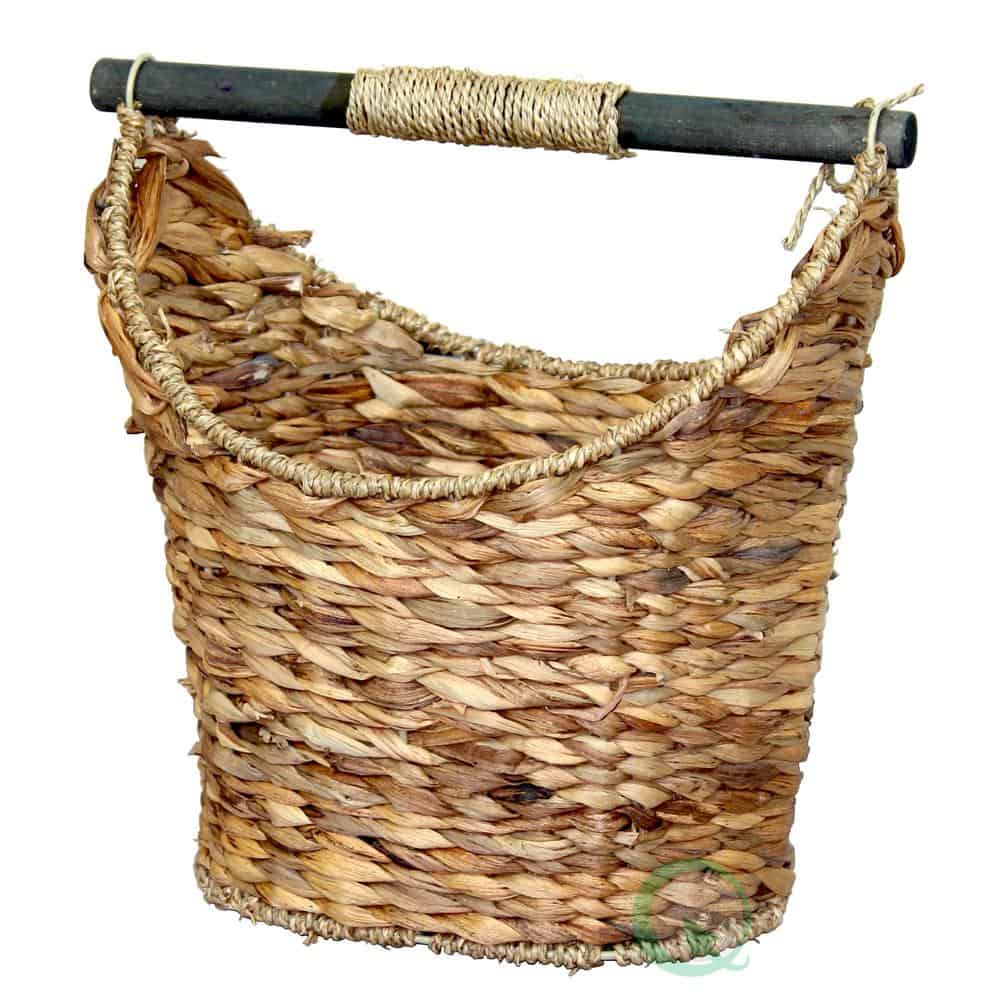 Pictured above is a storage basket. It serves as the home for magazines. Besides, it generates an uncluttered look.
You can put the magazine basket in your cubbies, under an end table or on the bookshelves. Be sure you select a basket that goes well with the style of your home.
2. Magazine Box Storage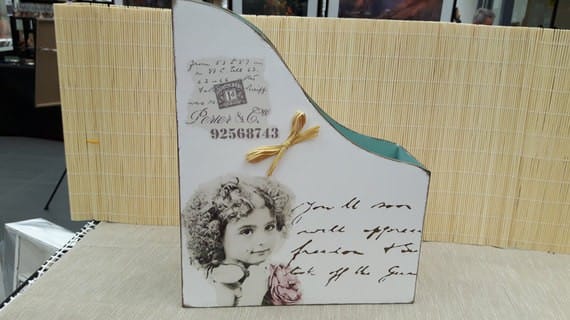 This file box is perfect for holding your magazines. It is not only quite large but also provides support. When it is full, it keeps the magazines from bending.
In case you are short on space, you could hide the box in a cupboard. Therefore, it will not be visually distracting.
3. Bathroom Magazine Storage With Holder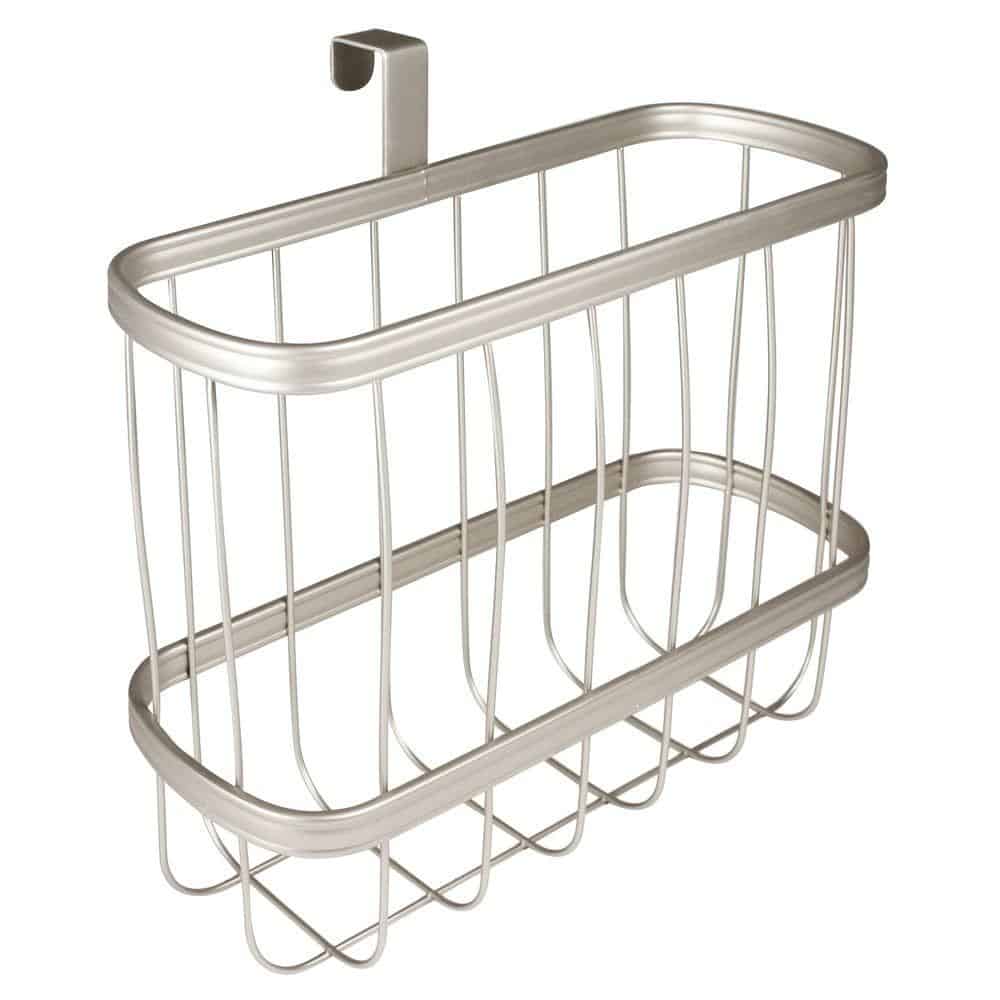 If you like reading magazines in your small bathroom, you must invest in this magazine holder. Just attach it to the wall over the toilet's tank.
This type of magazine organizer conserves precious floor space. It also enables you to access the magazines easily. Since it is made of metal, it can withstand water damage.
4. Modern Wall Mounted Magazine Rack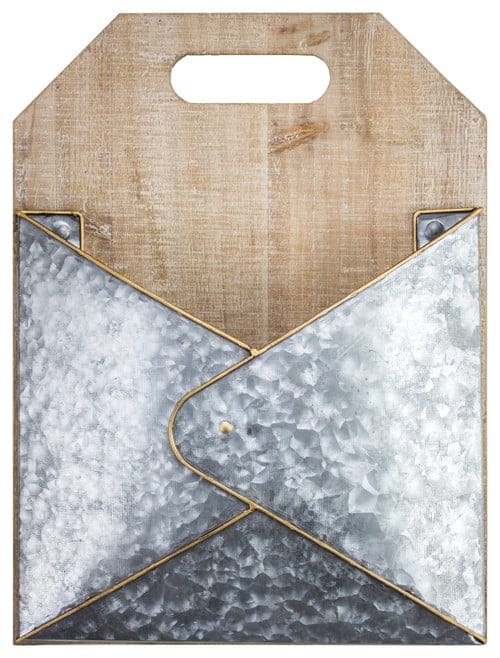 Do you want to display a few print magazines? This modern rack bin could be a brilliant storage solution. All you need to do is mounting it to the wall.
The rack bin is generally not large, so it does not occupy much wall space. Moreover, it lets you grab a magazine with ease.
5. Magazine Slotted Holder Images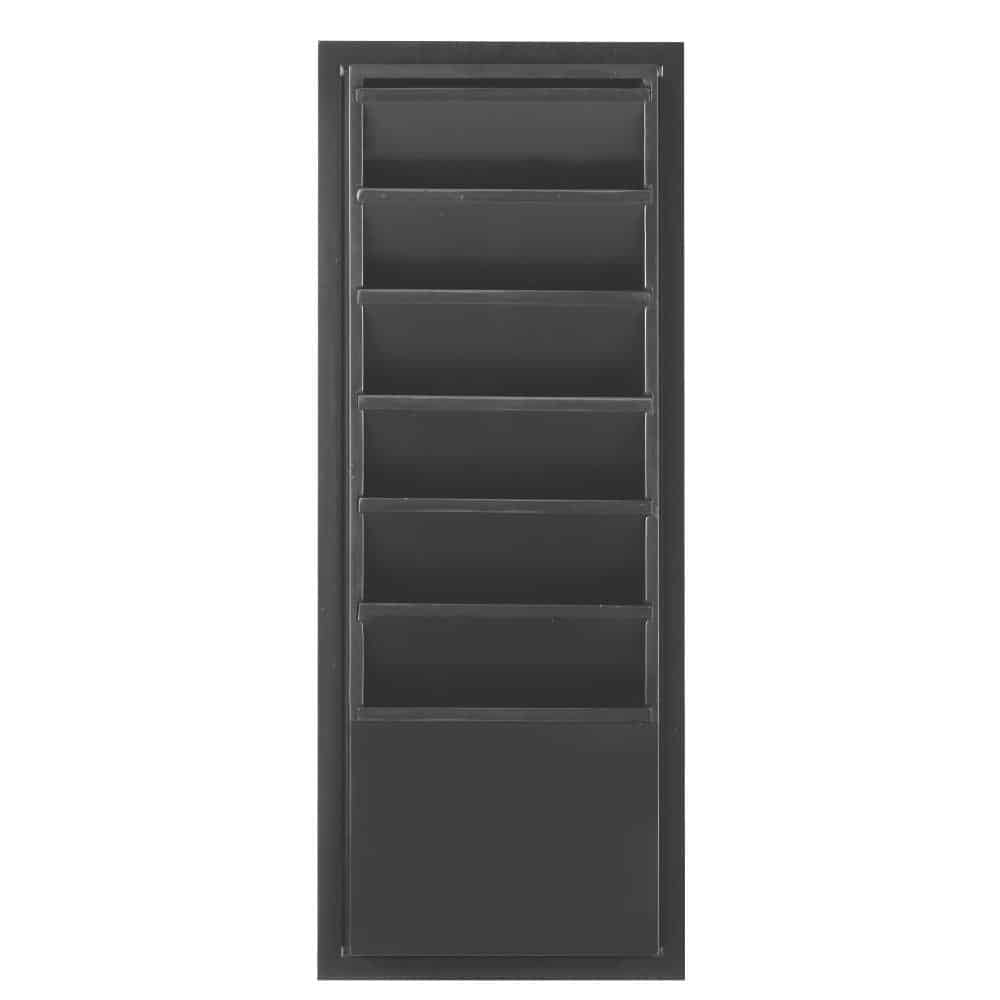 As you can see, this black magazine holder features several slots. They show off fabulous magazine covers.
The slotted storage tends to be flat, so you will not knock into it. Additionally, it is ideal in a living room, kid's bedroom, or man cave.
6. Magazine Storage Furniture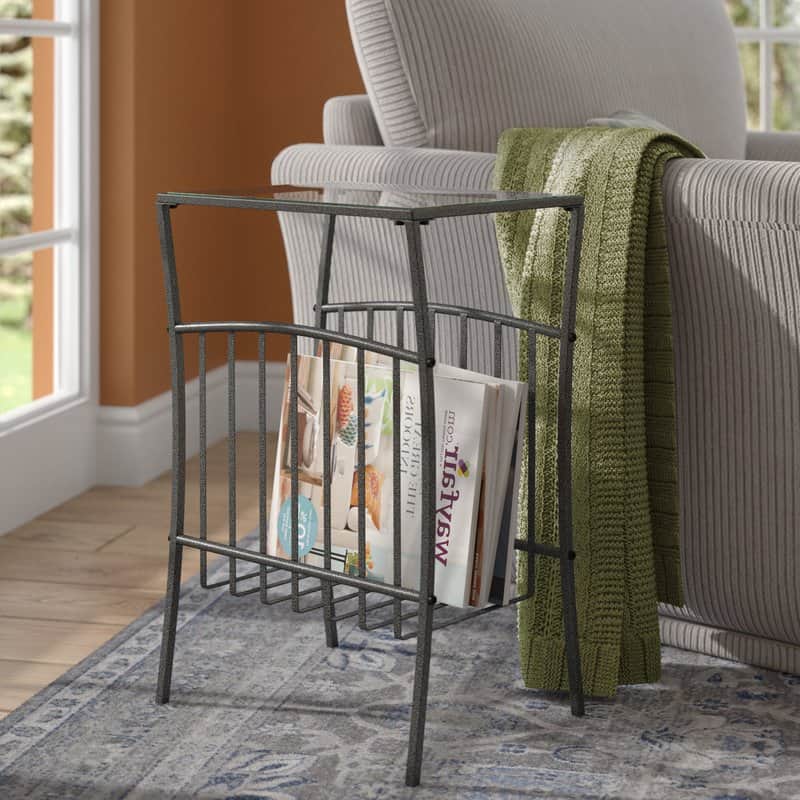 This end table features a glass top and lower rack. It enables you to enjoy a cup of coffee and read your magazines at once.
Furthermore, the table keeps the issues within arm's reach. I recommend you to buy a minimalist end table, so your room does not feel heavy.
7. Magazine Storage Boxes without Lids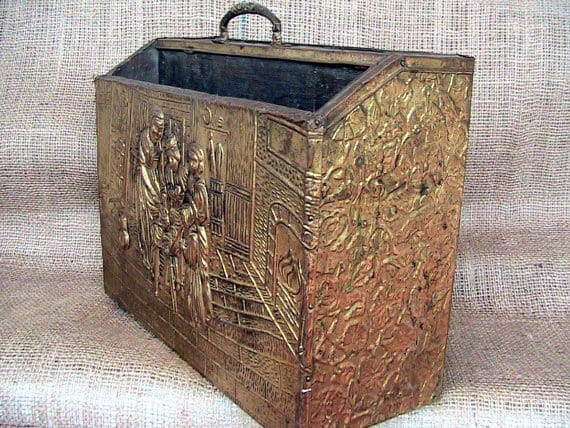 The box is an excellent magazine holder. The unit strongly supports your magazines. It prevents them from bending and being damaged.
In the image above, the antique gold box comes without a lid. It is not only appealing but also lets you flip through the issues.
8. Magazine Storage Bags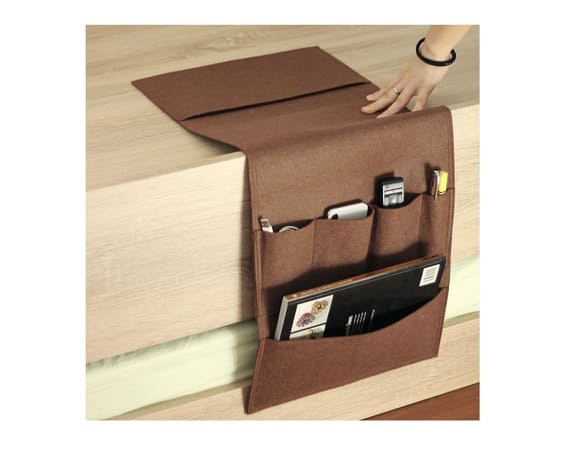 If you love reading the current issue before going to sleep, this bedside hanging pocket is for you. It holds the magazine, smartphone, and reading glasses.
All you have to do is mount it on the side of your bed. Another option is to hang it on the chair's arms. That way, you can enjoy the latest issue at any time.
9. Freestanding Magazine Rack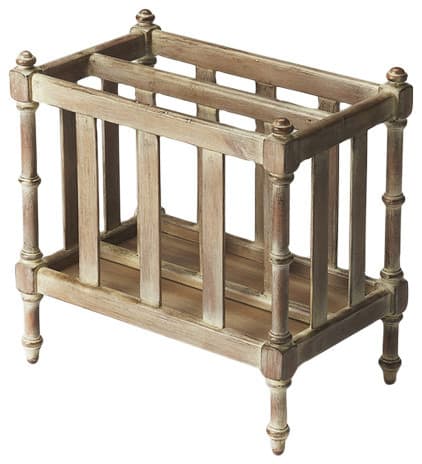 This wooden magazine rack nicely stands on the floor. It displays your magazines without creating additional wall holes.
The freestanding storage lends the space personality. Moreover, it enables you to move the issues freely.
10. Magazine Storage in the Wall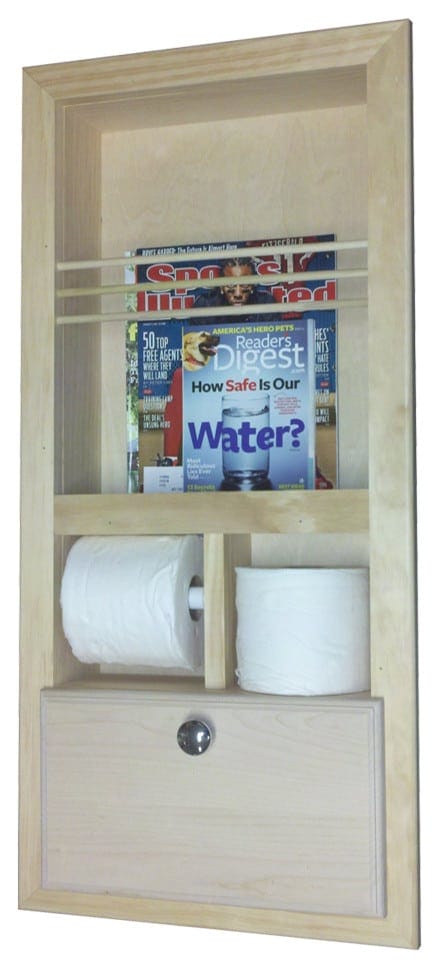 Here is another bathroom magazine holder. It makes most out of a tiny space. To build the storage out of the wall, you must cut drywall. Then, secure the holder to its place.
The drawer is used to stash away unsightly pieces. Meanwhile, the open shelves allow magazines and toilet paper to be on display.
11. Wall-Mounted Magazine Organizer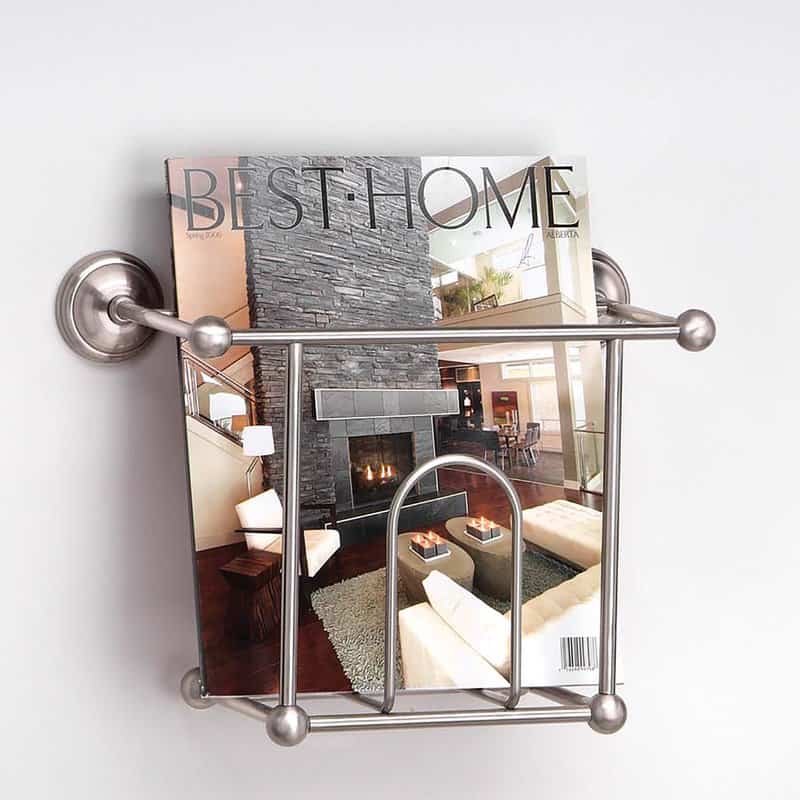 This wall-hanging magazine holder is constructed from metal. It gives the wall a visual interest. Best of all, it does not take up any floor space.
It is a perfect addition to the kitchen or living room. Both kids and pets cannot reach the magazines for sure.
12. Clear Plastic Magazine Storage Boxes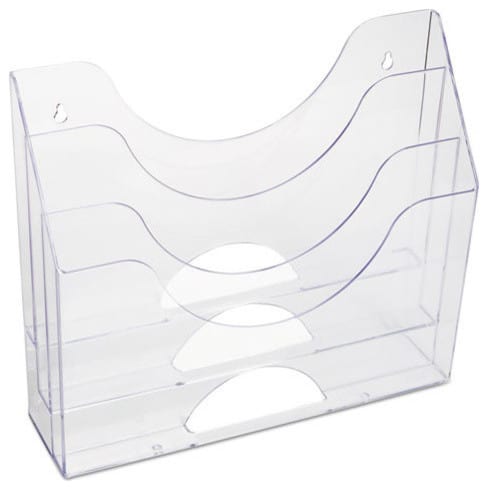 This clear plastic magazine storage is both stylish and attractive. It brings a modern appeal to the room too.
Moreover, this type of magazine holder lets bright magazines steal the spotlight. Unfortunately, it is crafted from plastic, so it does not have amazing durability.
13. Wicker Magazine Basket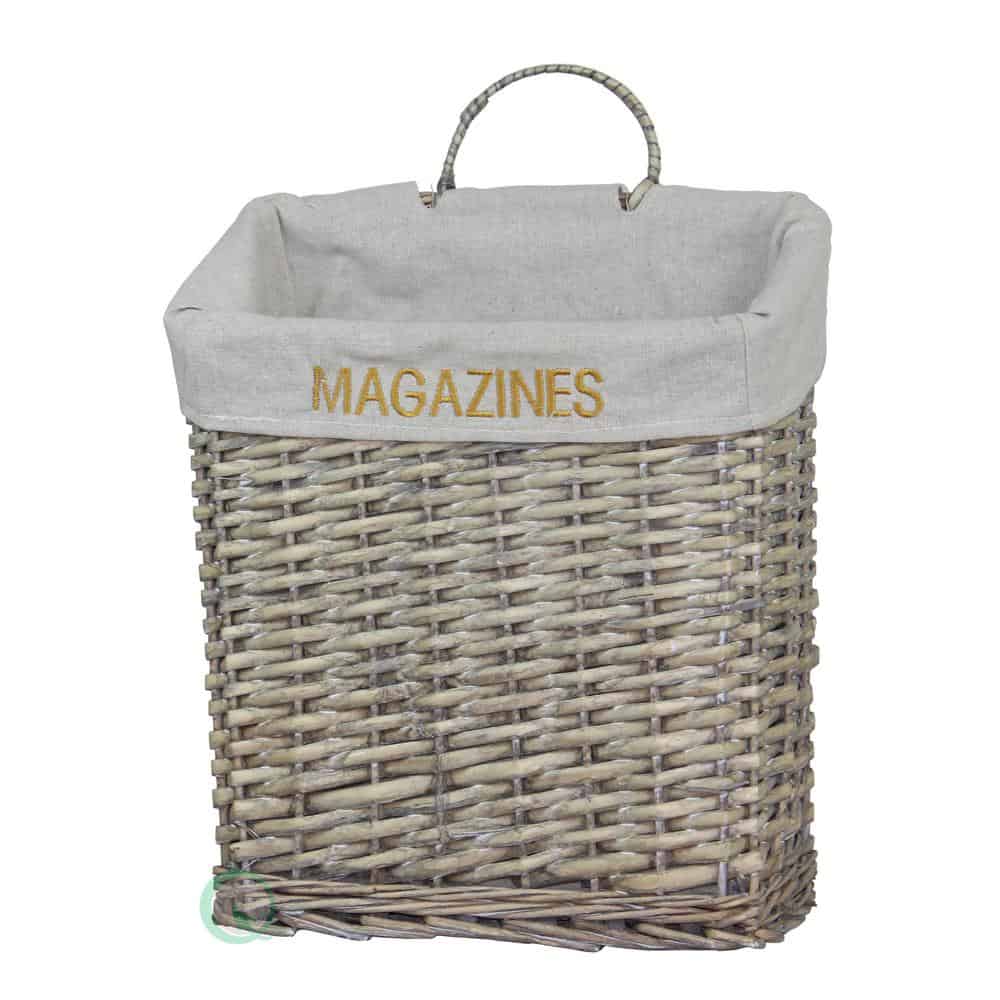 Wicker baskets are available in various styles and colors. You can pick the one that matches the mood of your living quarters.
The wicker holders tend to have wonderful breathability. However, wet wickers are susceptible to mildew and mold.
14. Hide Magazine Holder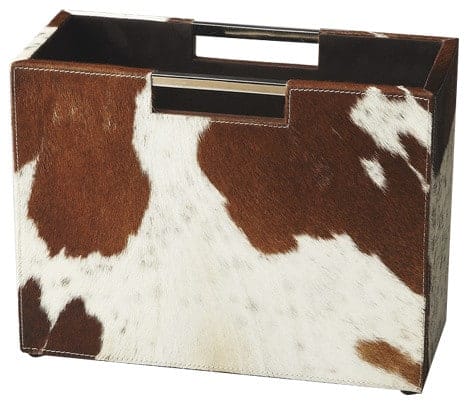 As the image shows, the cowhide raises the beauty of a magazine organizer. Its textured hair is soft on the skin.
Moreover, the hide magazine storage carves a farmhouse feel. It keeps the magazines in an upright position.
15. Wooden Magazine Holder
The wooden magazine organizer is charming on its own. It also infuses the room with a bit of warmth in a flash.
You could paint the wooden magazine holder to update it. I adore the unit in a natural wood tone.
16. Folding Magazine Rack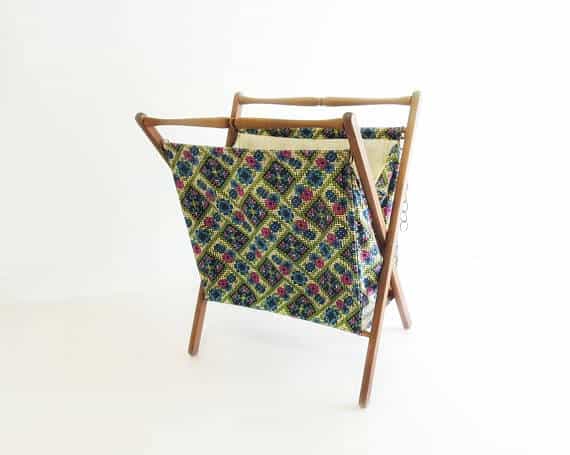 This fabric magazine holder is so eye-pleasing. It also conveys a feeling of softness. Additionally, it is more suited to the country decor scheme.
Be sure you love your fabric choice. Therefore, you do not have to change it. You can incorporate it either into a nursery or child's bedroom.
17. Leather Magazine Organizer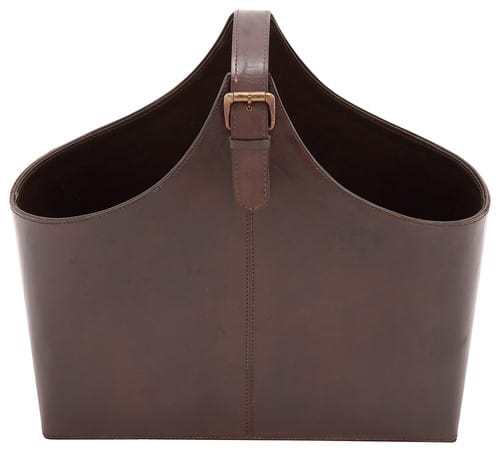 Without a doubt, this leather magazine holder injects a luxurious air into your home. However, it is more expensive than other magazine organizers.
The brown, gray, and black leather magazine racks have a timeless beauty. While the dyed ones are attention-grabbing, they do not bring out the rich texture of the leather.
18. Metal Magazine Holder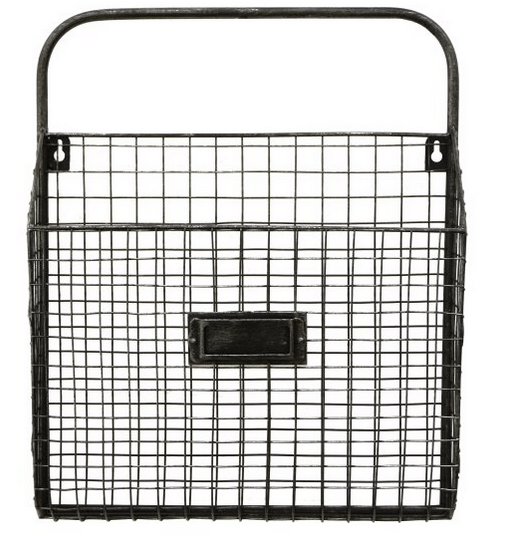 Are you on a tight budget? You should opt for metal magazine storage. It is low-cost, yet it looks terrific. Additionally, it fills the space with industrial charm.
You have to be meticulous when selecting the magazine covers to highlight. So, your room does not feel too busy. Lastly, you could include the wire magazine rack in the kitchen or bathroom because it is not prone to damp.
Those types magazine storage are truly delightful, right? They house magazines and lend the space personal touches. Now, you can obtain some inspiration from magazines without making your home messy.