A deck awning is not just for keeping the sun out, it also provides more privacy and shade. It can be used to make your outdoor area an extension of your house or living room, and most importantly, it protects you from the hot sun or rain.
In terms of materials, there are three types:
Vinyl awnings
Aluminum awnings
And canvas awnings
Vinyl is affordable but doesn't last as long as aluminum or canvas. Aluminum is durable but quite expensive; while canvas is cheaper than vinyl but not as durable.
Give yourself a quick break from the outside world with this list of awning ideas for decks.
Garden Themed Awning Ideas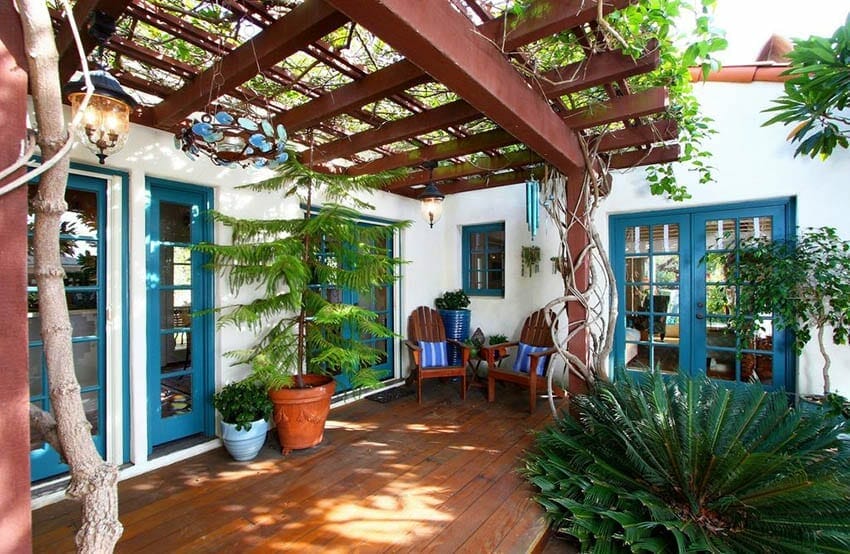 Plant-covered awnings can make you deck much fresher and cooler. With plant lovers being in plenty these days, this idea is perfect for people looking to have plants blend in with your home.
Glass Awning Deck Ideas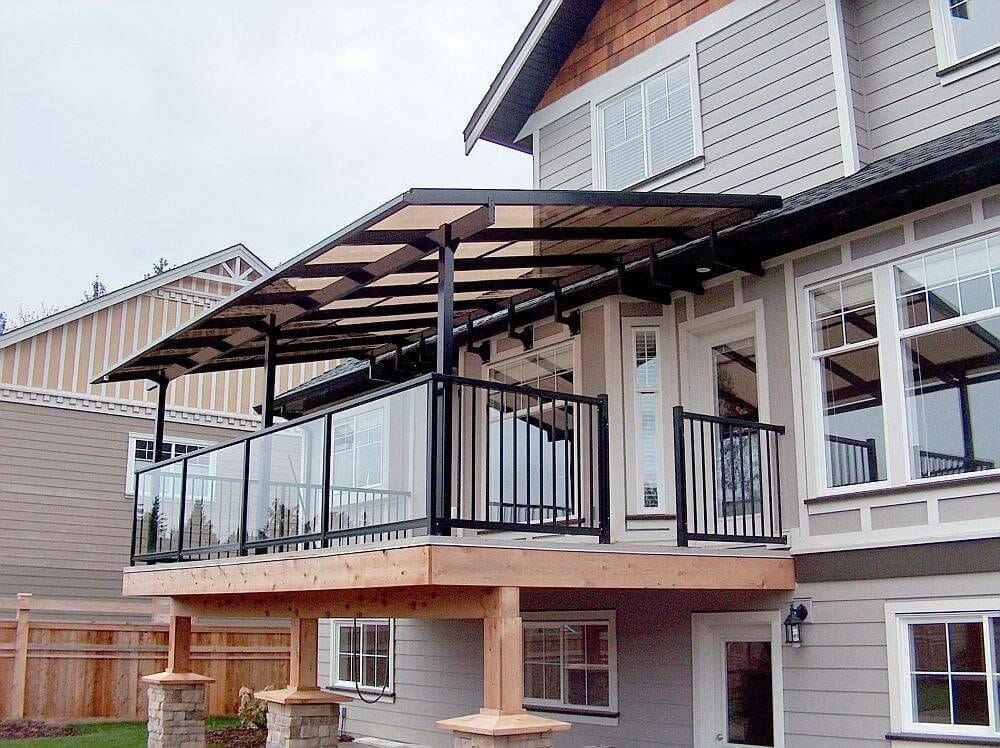 A glass patio awning offers the perfect solution for rainy climates. They also create shady outdoor living rooms, so instead of having to stay indoors, you can still enjoy the outdoors completely protected from the rain.
A glass-top awning is a good sort of patio enclosure for an apartment or condo balcony. The simplistic design of metal and glass gazebos makes for an amazing garden feature on contemporary, modern, or minimalistic homes.
White Awning Ideas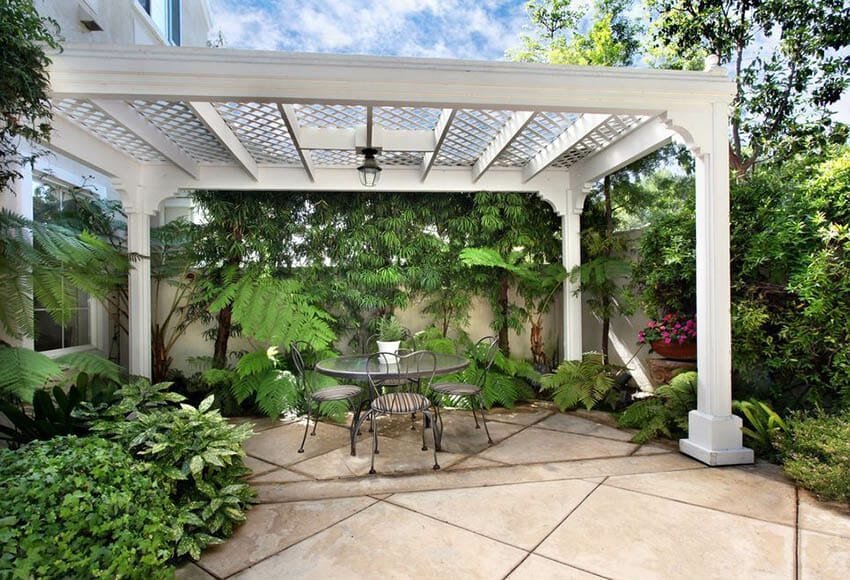 This awning style idea is designed to be simple and clean, it can often be used when you want the general appearance of your building to appear simple without being too plain. The open trellis top helps bring an airy feel despite its small size.
Wood Awning Ideas for Deck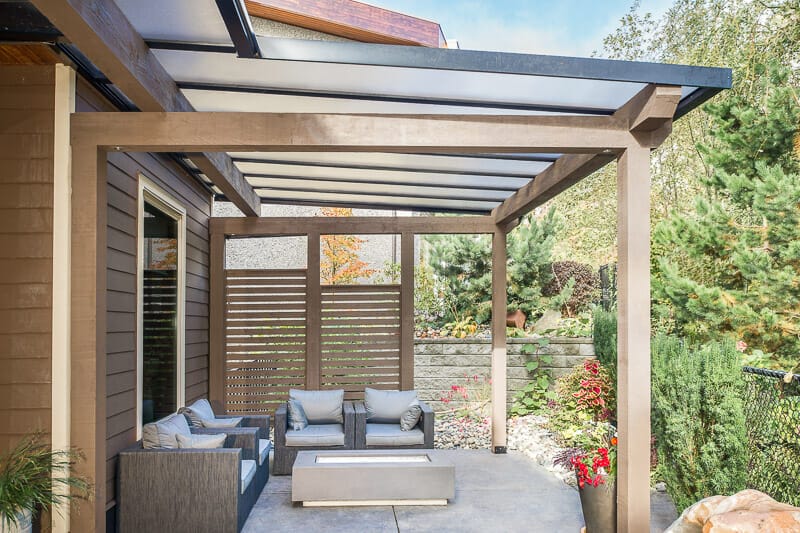 A basic wood awning is the perfect cover for a casually styled backyard. Hang lights and add plexiglass panels to the design to make it even more functional. When it rains, the plexiglass will shield you from rain but allow sunlight through.
Awning For Your Classic Deck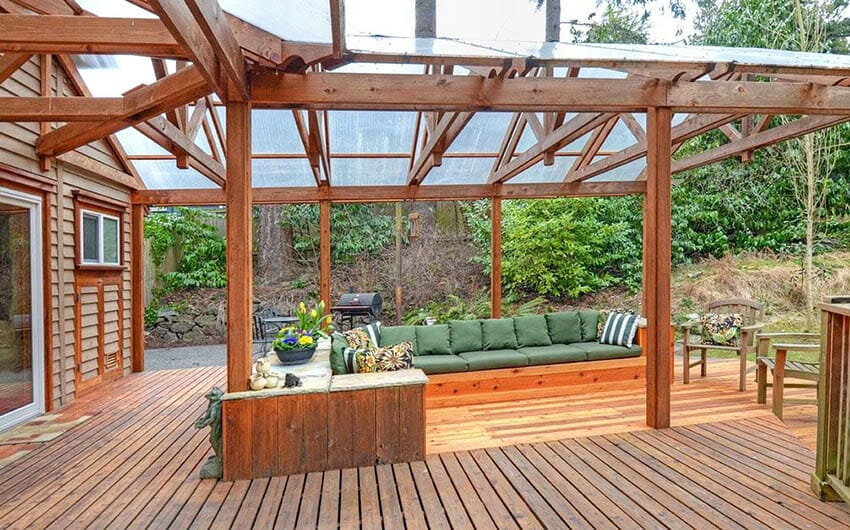 Wooden awnings offer an inviting space for alfresco dining and parties and you can use them with any home décor. A wooden structure is both timeless and simple to maintain or you can dress it up with gingerbread roodwork to match your style.
Fabric Awning Ideas for Deck With Metal Structure
This fabric awning is a perfect addition to this deck. Their metal framing matches the wrought iron furniture and it offers a canopy that is made from natural fabrics. These extensions make it so you can enjoy the shade of the canopy in spaces that may not be close enough to the sun for other options.
Hanging plants and garden lights are a great touch to an outdoor space, bringing it the charm of a quaint courtyard.
Awning Ideas for City Garden Deck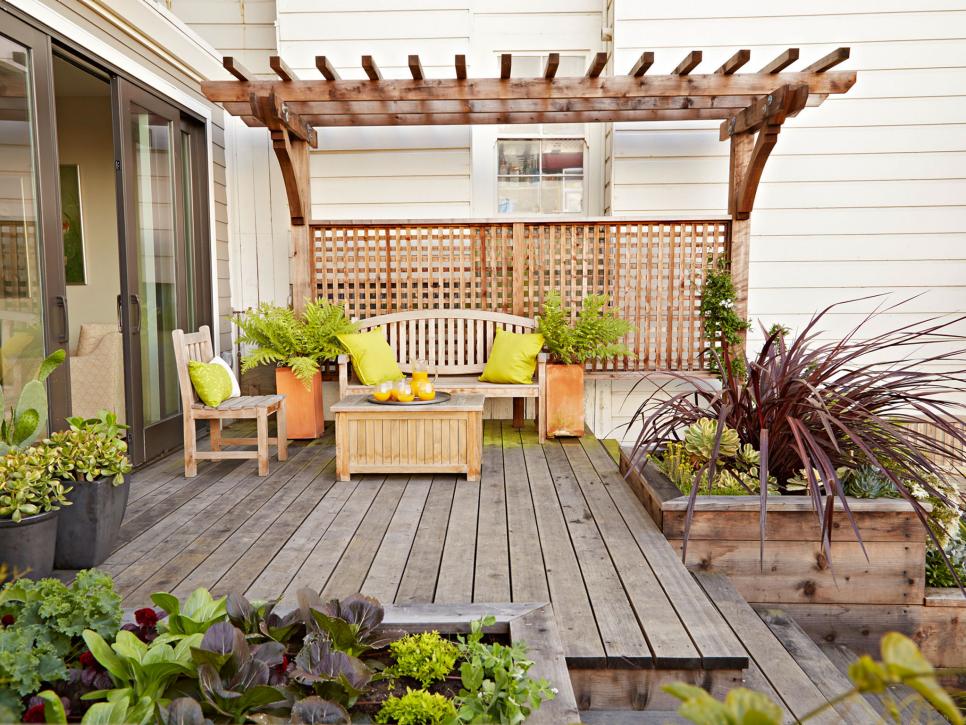 The uses of awnings for vegetable gardens are often overlooked and underestimated. The garden deck is a place where you can grow some vegetables or simply enjoy the view.
Bamboo Awning Deck Ideas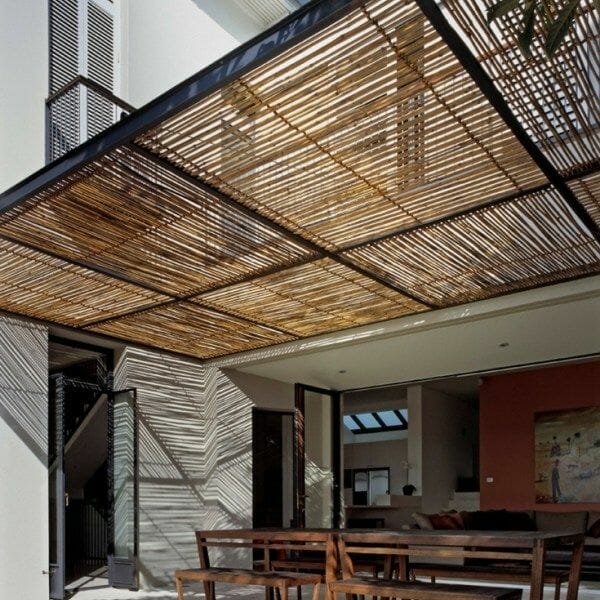 Bamboo is a sustainable, low-maintenance material that can be used to create stylish and functional awnings.
There are many ways to incorporate bamboo into your deck design as well as other popular outdoor living ideas. Bamboo makes a great choice for an awning because it is durable, lightweight and cost-effective.
Add Awning to The Pool Deck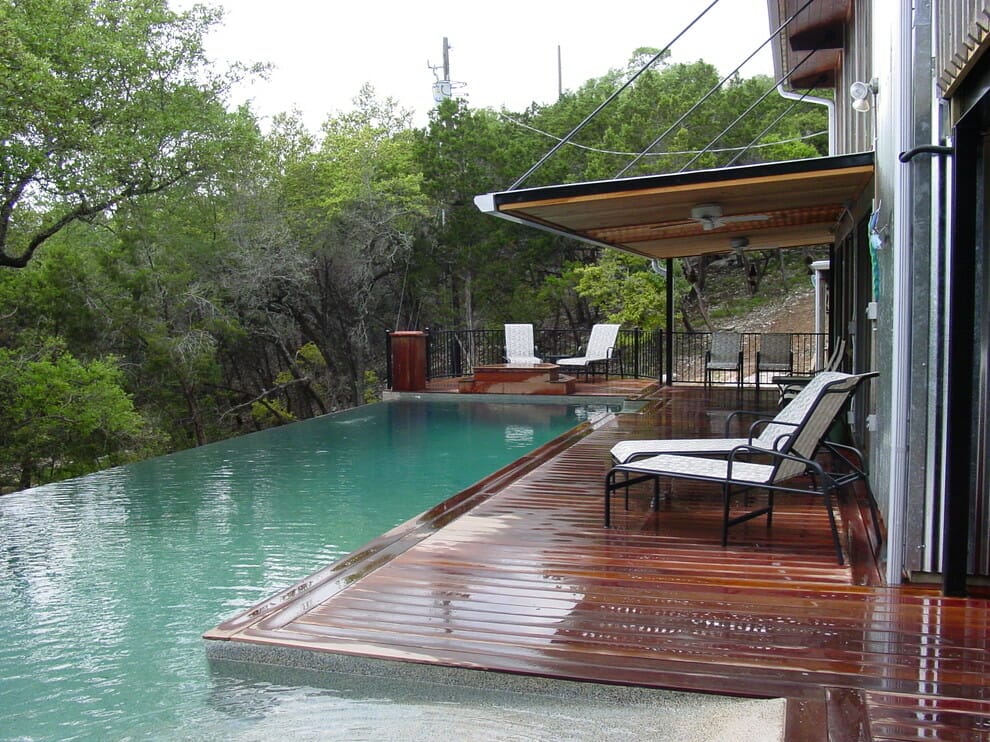 If you have a pool in your backyard, consider installing pool awnings to provide a comfortable and relaxing seating area on your pool deck or patio. Consider using pool awnings to provide an area for poolside lounging and sun-catching on your backyard patio or deck.
Retractable Awning for Rooftop Deck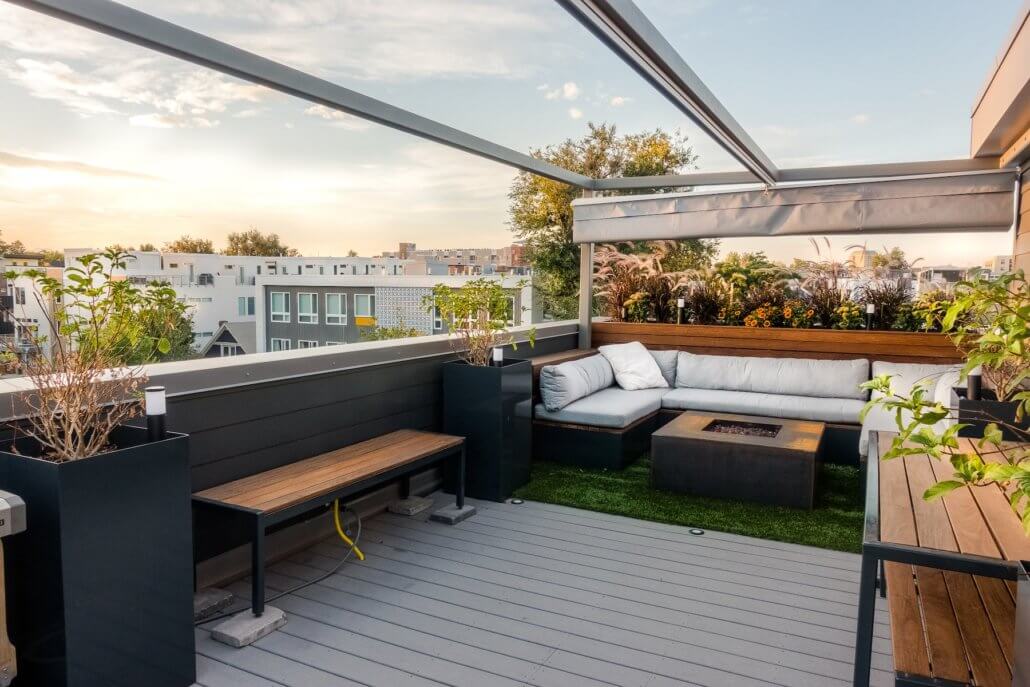 This retractable awning can be retracted to maximize the space's natural light or provide protection from the sun when needed. This will make your rooftop deck the go-to place for enjoying time with friends and family.