Are you trying to create a peaceful and noise-free home office in basement? Then you have come to the right place.
Consider one of these home office in basement ideas along with several foolproof tips to allow you to do your job better.
1. Check It Thoroughly Before You Go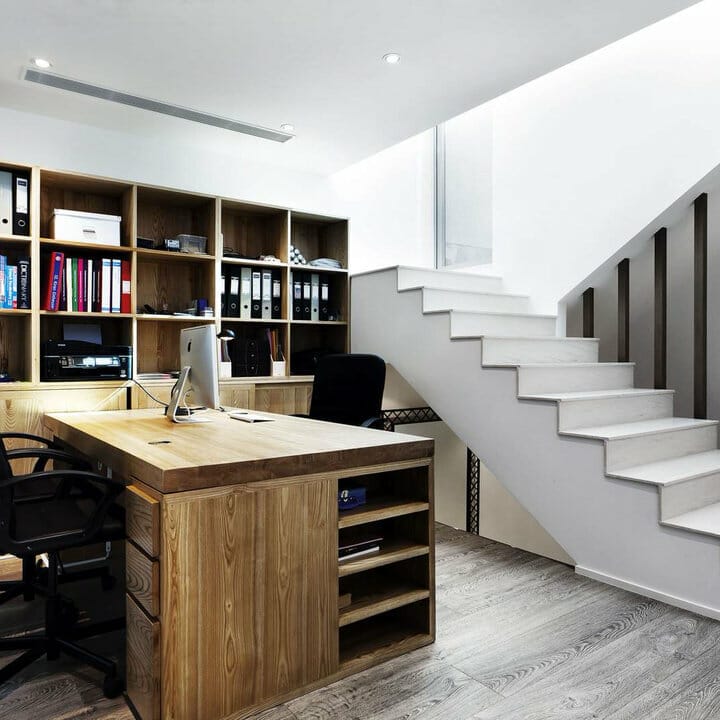 When it comes to creating a home office in basement, many brilliant ideas might pop into your mind. You will feel thrilled soon.
Wait a minute! Before implementing your ideas, you had better do a quick check. You need to make sure your basement is free from any possible leaks and chinks coming from the ceiling and floor.
Picture the possible layout, especially if you plan to have other rooms and features in your basement. Waterproofing and insulating should also be on your list.
2. Lighting for Basement Office No Windows
A common drawback of having a home office in basement is the lack of natural light. Some workspaces do not even have any windows.
Proper lighting is an essential element in every workspace. Although natural light would work better, you can always use artificial ones to illuminate the space. It will definitely do in a pinch if your basement is void of windows.
Besides the location, the hue is also crucial. If you want to create a soothing effect when you race against time, warm hues will be your safe bet.
Do you want to increase productivity? Cool hues would be your choice. For the greatest flexibility, try purchasing LED task lighting that has adjustable color temperature settings.
3. How to Tackle Home Office in Basement with Limited Space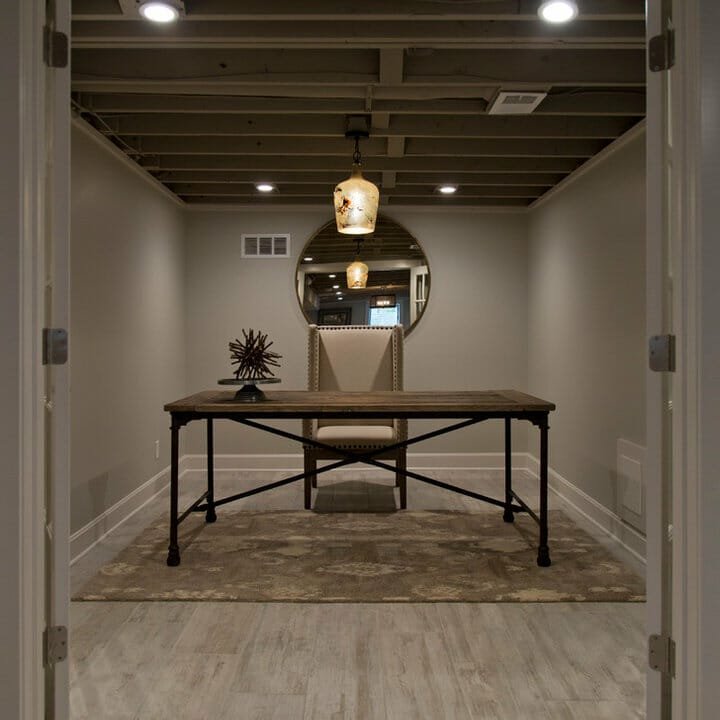 Not all people have a spacious basement. Still, they have one thing in common. They like to build a haven for an avid gamer or an eager beaver.
You can still have a home office in basement despite the limited space. Moreover, there are numerous methods you can choose to make it cozy and comfortable.
However, sticking to a neutral color palette, like beige or gray, will be your first move. It will look better if you paint the entire wall white too.
Then, make sure the walls, ceiling, and floor come in the same color hues because it will help them look united rather than separated.
As a good rule of thumb, you cannot squeeze many chairs and desks into a small room. Thus, you need to downsize the furniture.
4. Use the Space Efficiently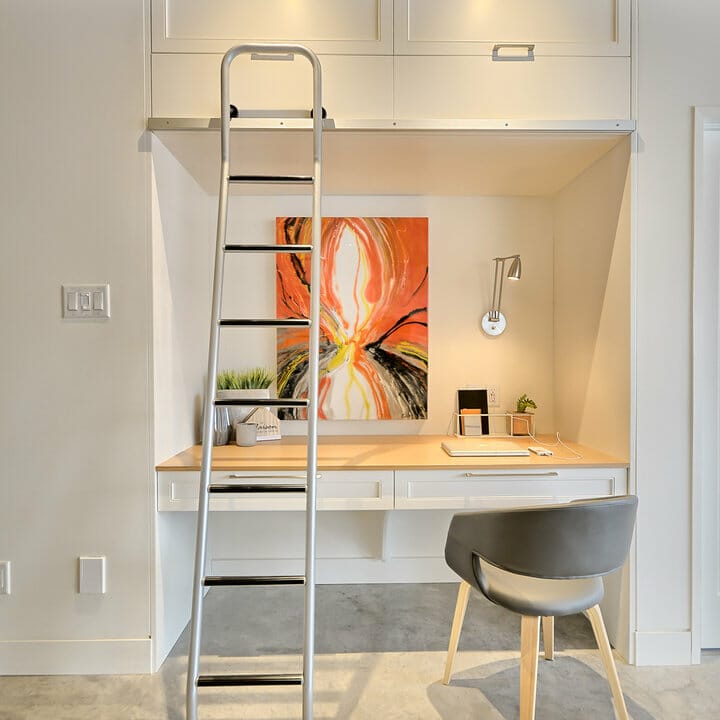 If you have space issues, using every nook and cranny efficiently is the key. Instead of placing cabinets on the floor to organize your files and stationery, you can try hanging them on the wall.
By hanging the cabinets on the wall, you can free up more floor space and make room for foot traffic.
Then, paint the cabinets the same color as the walls to camouflage them.
5. Eliminate Any Distraction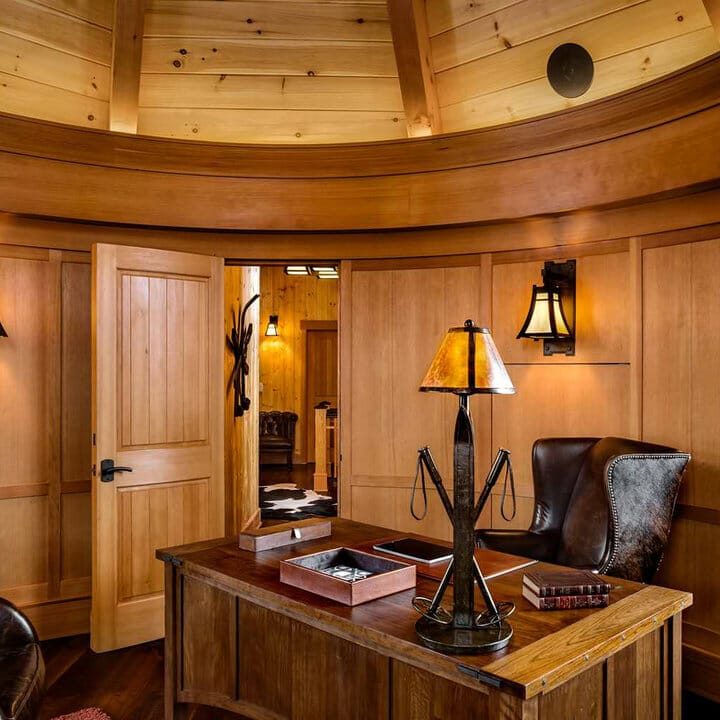 The reason many people make a home office in basement is that they are seeking serenity, which may help them focus.
Therefore, if you plan to use your basement for more than one purpose, consider building walls with sound insulation.
The sound insulation installed between the studs can reduce noise coming from upstairs or the adjacent room. You can also have foam insulation installed on your common walls.
If you are short on budget, you can choose a more affordable option – a partition. It can be in the form of shelves or screens separating the workspace and the adjacent room.
Although they will not reduce noise as well as walls with sound insulation, they will still provide more privacy.
6. How to Pick Flooring for Home Office in Basement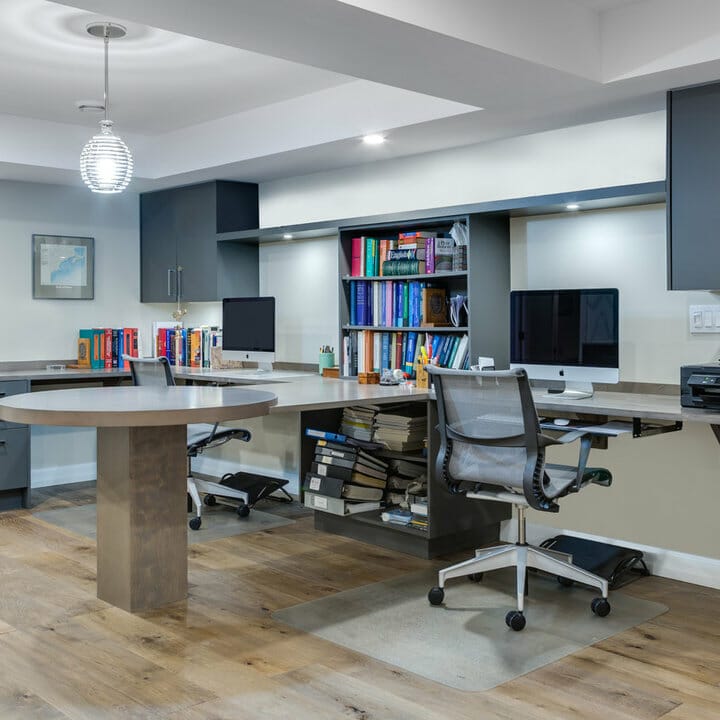 Flooring is another thing that you need to take into account. You can encounter multiple options in stores. Since you plan to create a home office in basement, consider the following materials.
The basement is prone to moisture. Thus, you need to pick the material that withstands humidity while offering a stunning look.
Vinyl is a good option for a home office in basement. It is renowned for its flexibility because it comes in a vast array of patterns and colors, making it easier to match with the décor.
If you desire more restful feet, your option will be a carpet. It not only comforts your feet well but also helps you save some money because it is quite affordable.
For a sophisticated feel and sleek look that you usually find in a modern home office, epoxy flooring is definitely your greatest bet.
7. Think About Your Comfort and Efficiency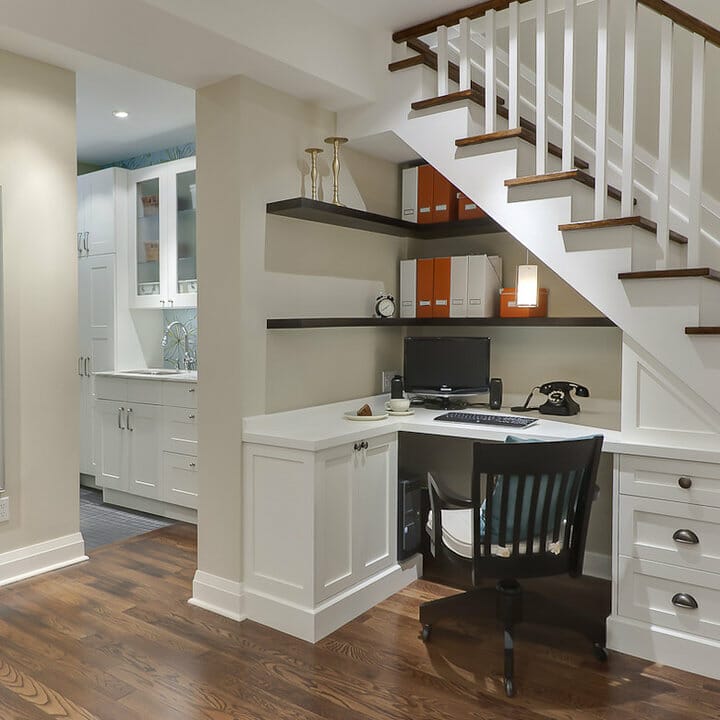 Imagine you are trying to meet the deadline in the basement, and then you suddenly feel that you have to use the toilet as soon as possible.
Climbing up the stairs to reach the toilet can be a disaster. For this reason, you need to consider adding a lavatory along with a kitchenette in the basement.
A small kitchen would do, though. As long as it accommodates a coffee station and some snacks then it would be enough. Because you will need some caffeine when racing against time.
8. Small Basement Office Ideas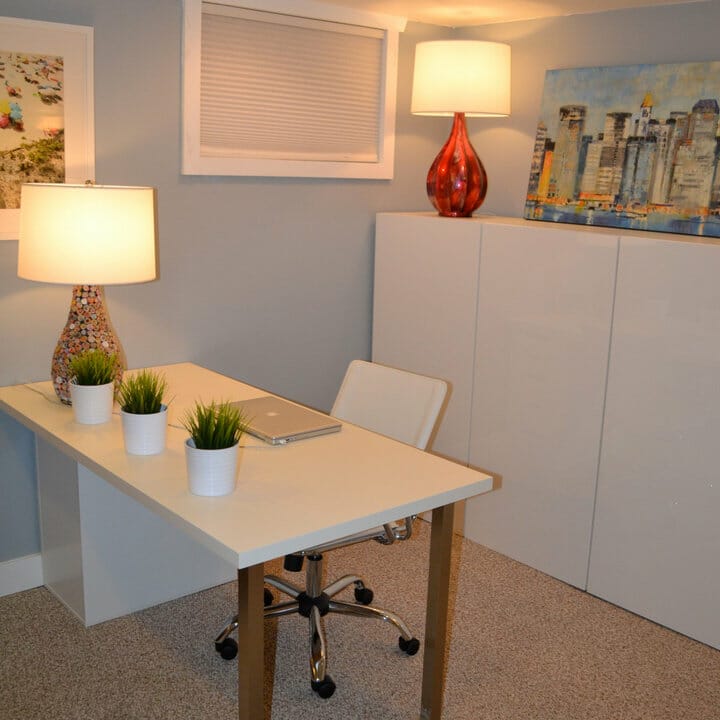 A small home office in basement is not a dead end. It is still a perfect space to increase your productivity. You just need to know how to use the most of it.
You can try painting your home office white or applying subdued colors because they can make a small room appear to be larger.
Keeping down the accessories to a minimum is also a good move. This way, you can save more space.
9. Do not Forget about the Storage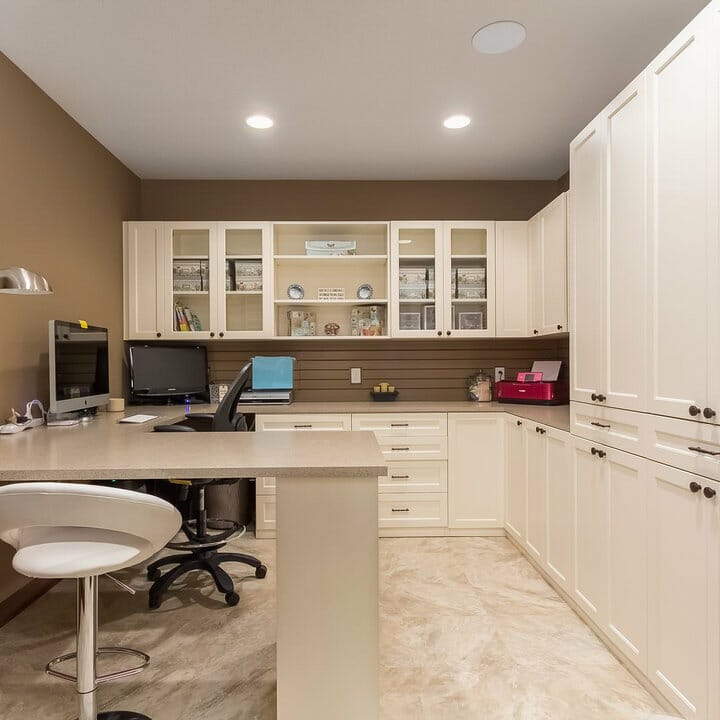 Once you have installed insulation and flooring, now it is time to think about basement office furniture and storage.
Storage is the superhero of any workspace because it can eradicate clutter, which is an everlasting enemy for a home office.
These modern basement office ideas feature many cabinets that you can use to stash away clutter while organizing files. They come in crisp white that matches the ceiling and the marble floor nicely.
10. Consider an Effective Entrance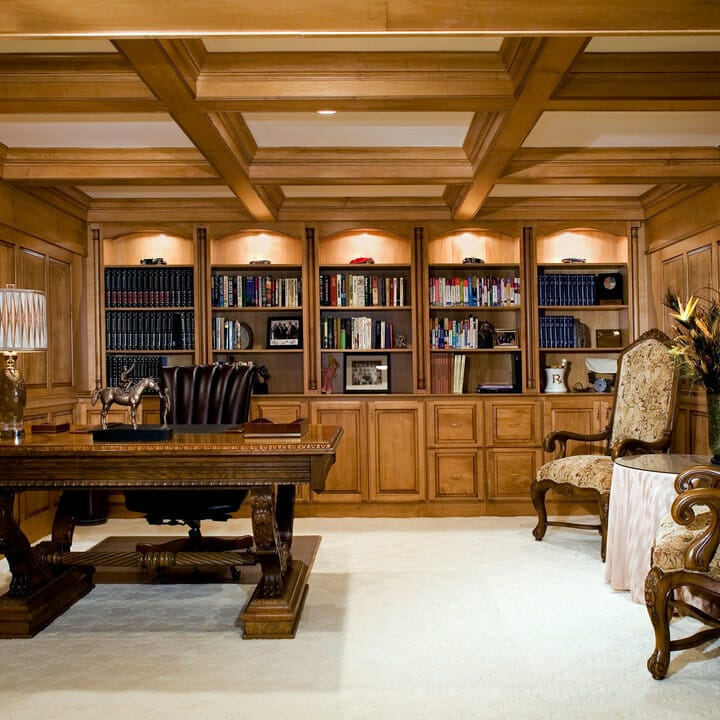 You might think that the existing entrance connecting the basement and the area upstairs is enough. Well, it depends on how you want your home office to work.
If you use your home office in basement to work solely, the existing entrance will be sufficient. However, if you plan to meet some clients while entertaining them there, you should consider another option.
This alternative entrance will be different from the stairs that your family usually uses. You do not want your clients to travel through the kitchen or living room, and climb down a little wooden ladder to reach your workspace, do you?
11. Long and Narrow Home Office in Basement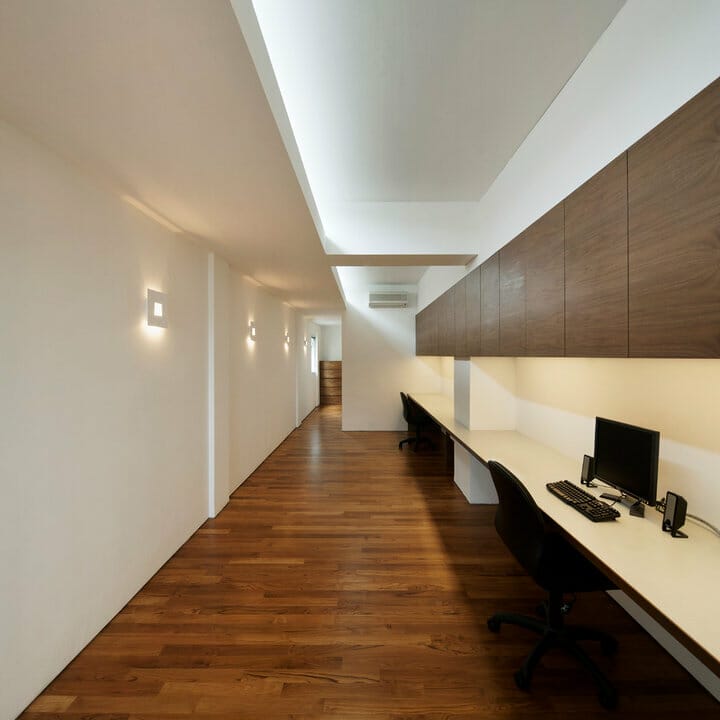 Some basements provide awkward spaces that you need to tackle. If it happens to your home office, you do not need to worry.
Placing the desktop and remaining furniture on one side is a top-notch option. As a result, you can save some space for foot traffic.
12. Do not Underestimate the Seat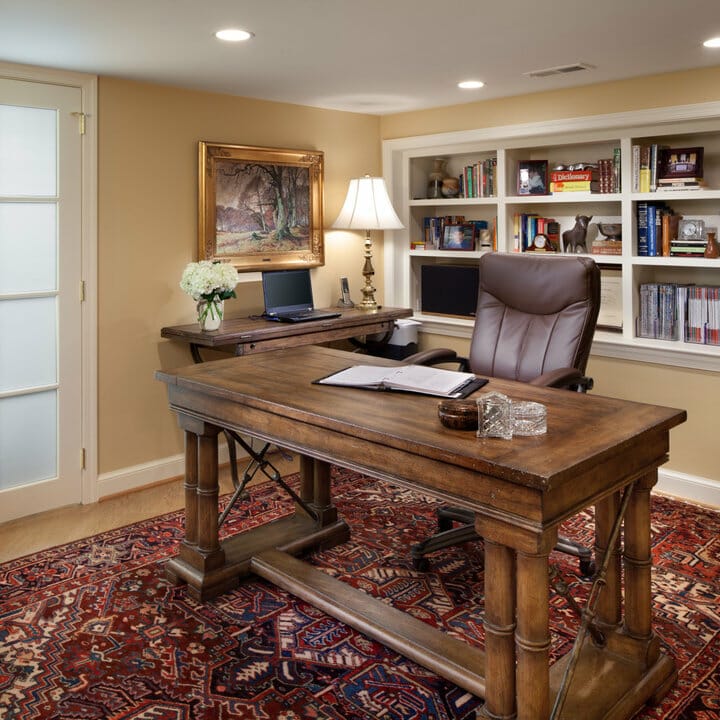 You are likely to spend hours in your home office. Therefore, you need to consider investing in a high-quality chair for your ultimate comfort.
An area mat might be something that you will also want. It soothes your feet while sprucing up the space with its intriguing color and pattern.
13. Plan the Connectivity Strategically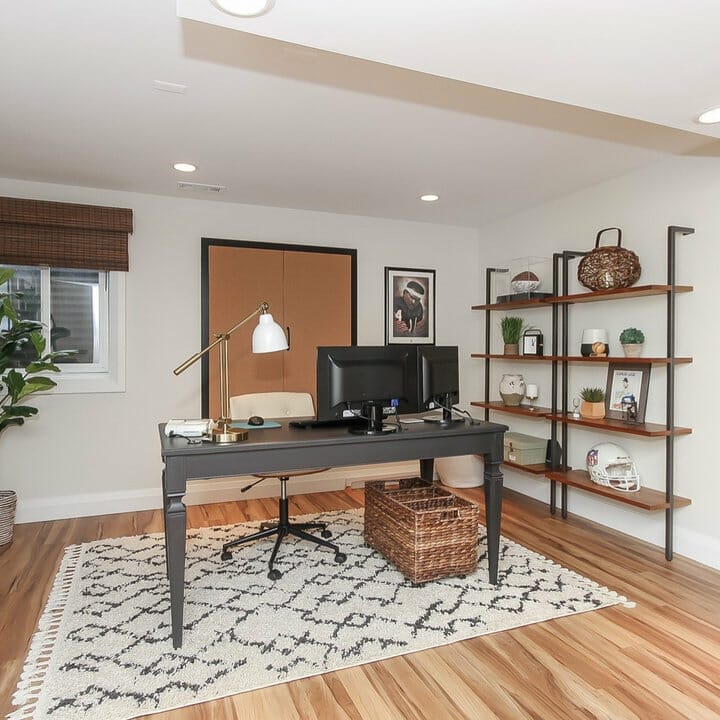 When you decide that you will use your basement as a private home office, you have to realize what you are going to deal with.
Being partially underground, the basement can be very cold and damp. It will be no picnic if you spend hours working in it. Thus, you need to install proper insulation in the sub-layers to keep the space warm.
Besides insulation, think about electrical wiring and connectivity. Ask yourself where you will put the desktop so that you can install sockets. Make sure the internet connection is decent because you will also need it.
14. Rustic Home Office in Basement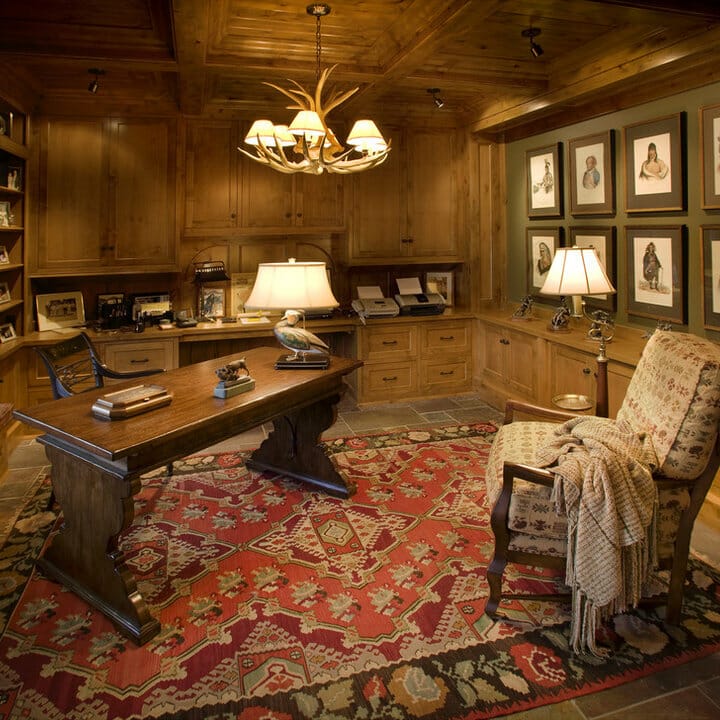 This is your home office, so it is like your cave. You have to decorate it to please your body and mind.
If you are into the rustic look, feel free to carve it out in your home office in basement. Wood accents, natural materials, dark neutral tones, and the earthy feel is the hallmark of this style.
15. Cozy Corner Workspace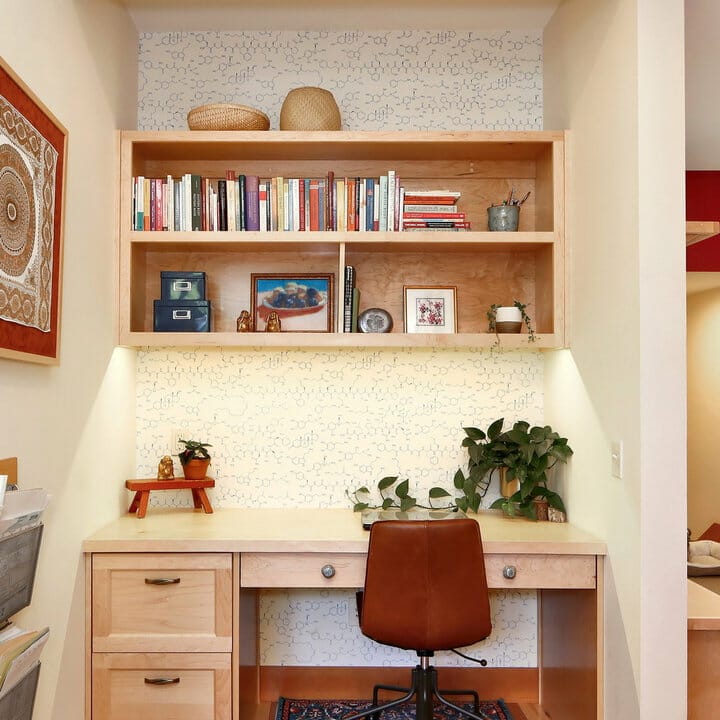 A relaxing home office does not have to be immense. Arranging it in a small nook can work, primarily if you are lacking in room.
If your workspace is in the corner and not large, you had better install wall-mounted shelves to house your books and files.
16. Industrial Home Office in Basement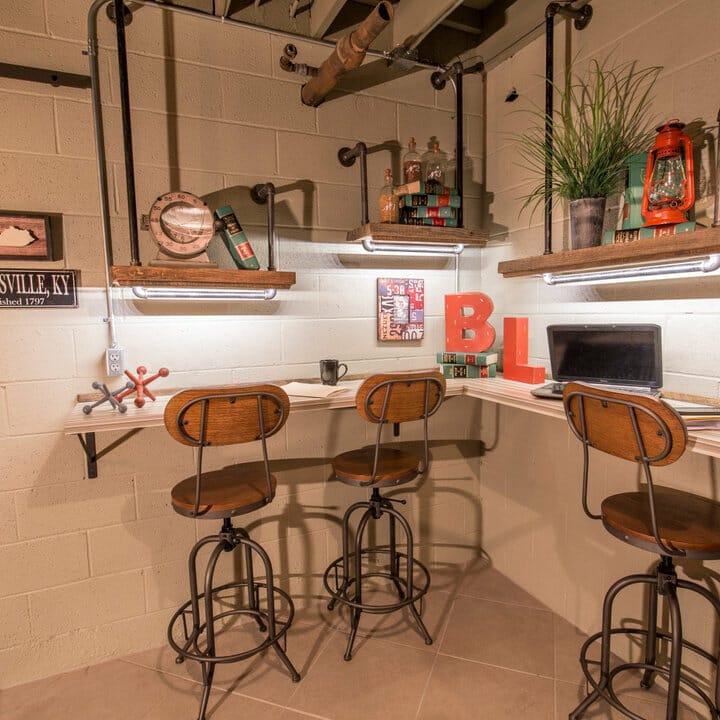 Creating a home office is about carving out not only comfort but also style.
If you are a big fan of industrial style, making some floating shelves from the well-worn wood board and black matte pipes is a good idea.
Complete the look with vintage swivel stools that match the shelves immensely. You can also forgo finishing the ceiling. Exposing it is the right choice.
17. Privacy Does Matter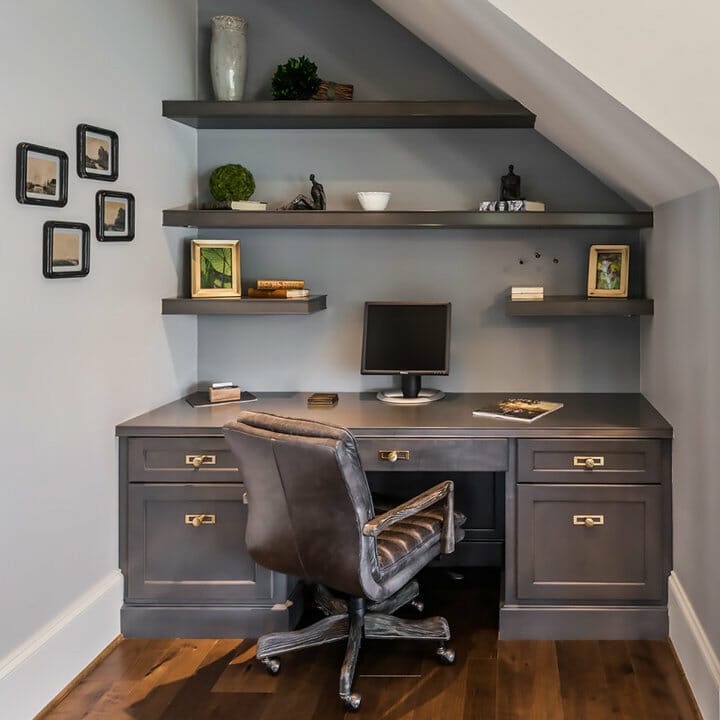 If you have a closet that you do not use any longer in your basement, you can turn it into a cozy home office.
In fact, workspace located in an enclosed area tends to be quiet and private. As a result, you can finish your work better.
18. Harmony Pleases Your Eyes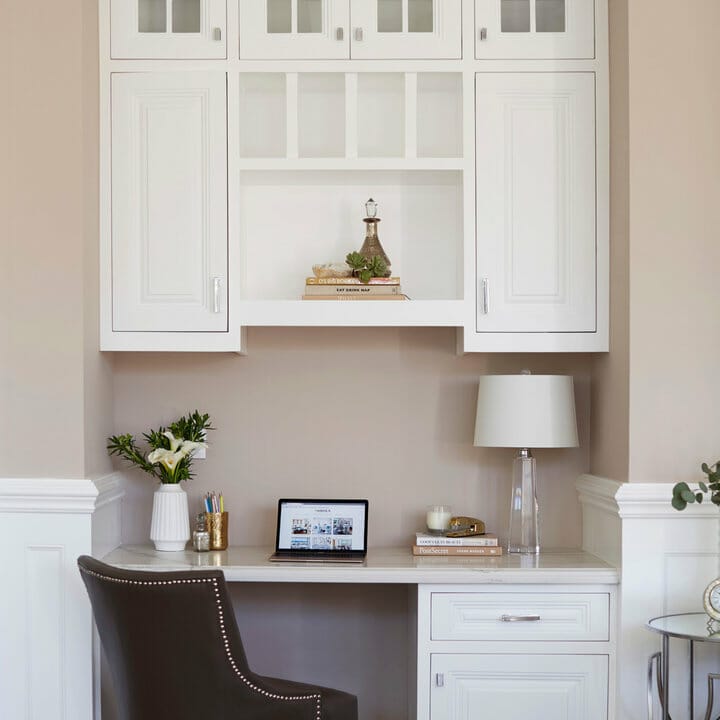 As a good rule of thumb, you can create harmony by matching the things in your room, including your workspace.
Try investing in cabinets and a desk that matches the trim immensely to make them look united.
19. Never Waste any Nook and Cranny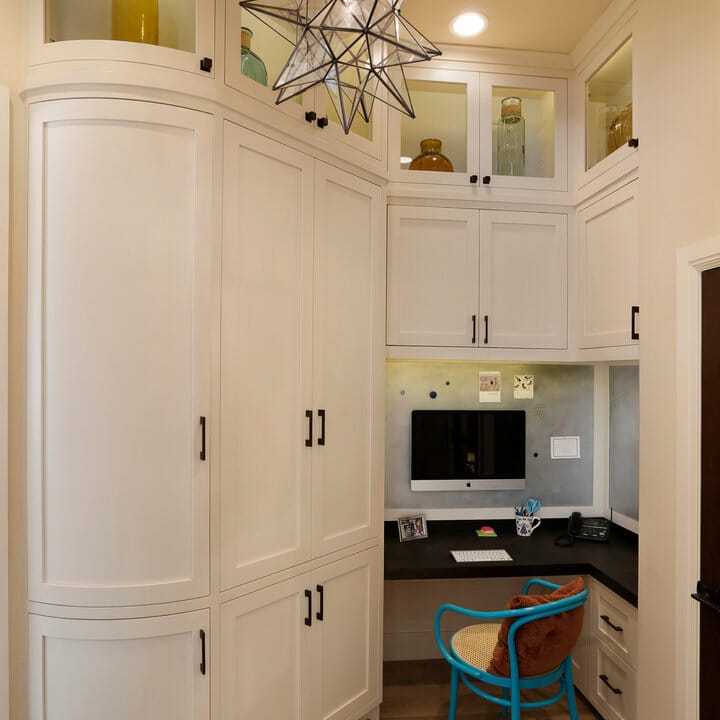 Every nook and cranny do matter in a small home office. Therefore, do not waste any space you have.
You can try building custom cabinets that run from floor to ceiling. They can even extend to the corner. That way, you have lots of storage room to get rid of clutter.
20. Modern Home Office in Basement for Two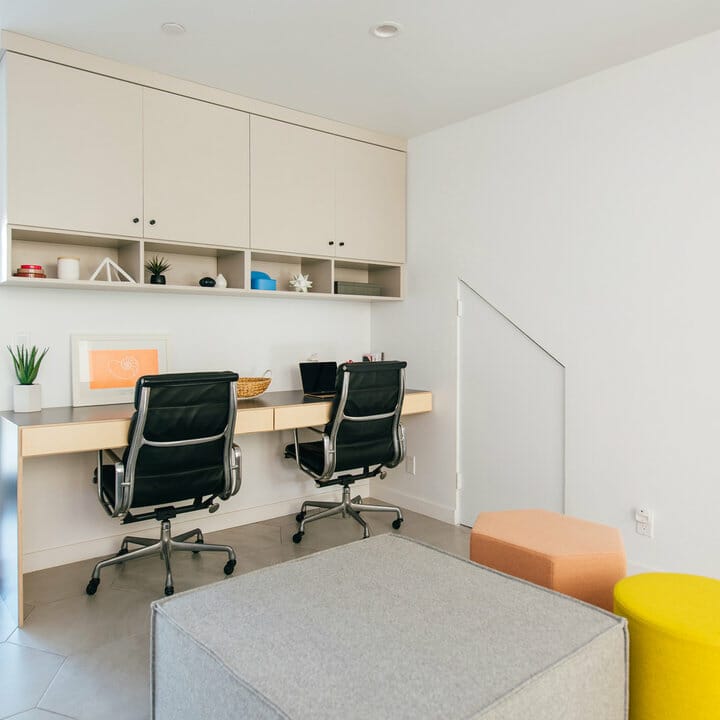 The modern interior design is all about a sleek look and clean-lined edges. That is how you transfer this style to your home office in basement.
Also, to make it more appealing, add pops of colors.
21. DIY Workspace in Basement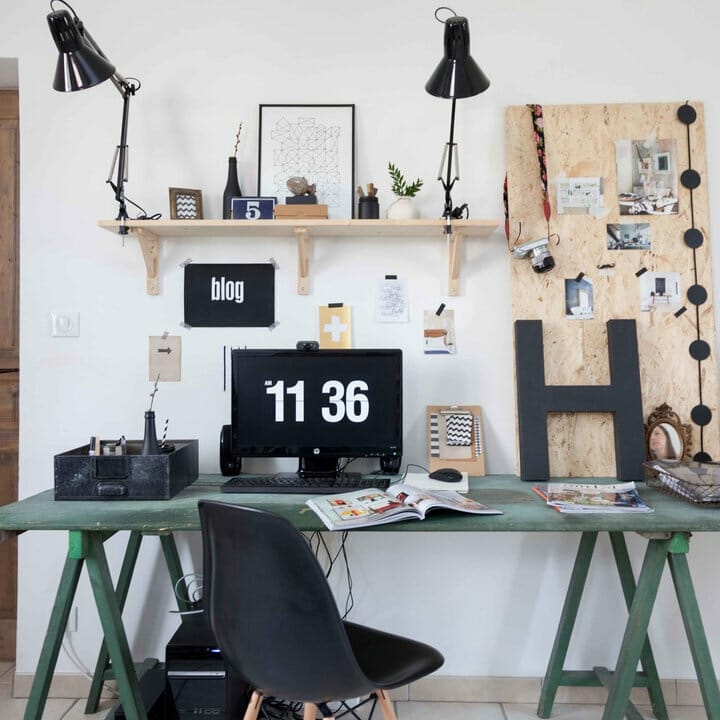 Carving out an effective home office does not have to be pricey. Instead of purchasing the desk at IKEA, you can use your garage table and tweak it a bit.
The wall-mounted shelf is also DIY-friendly. You just need to screw a wooden board to the wall and support it with brackets.
22. Be Bold with Black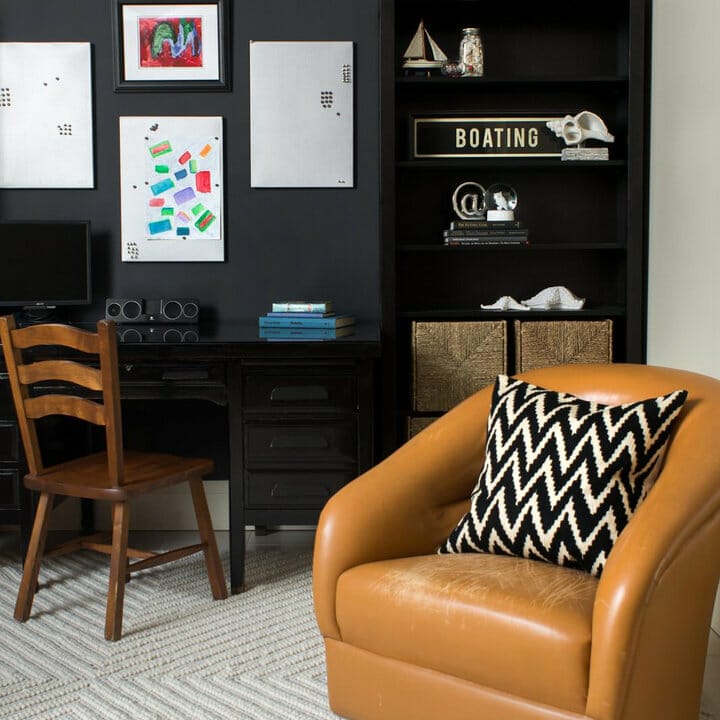 Black is constantly interchangeable with fearlessness. Therefore, you can use this color if you like to add instant extravagance.
23. Home Office in Basement for Multiple Users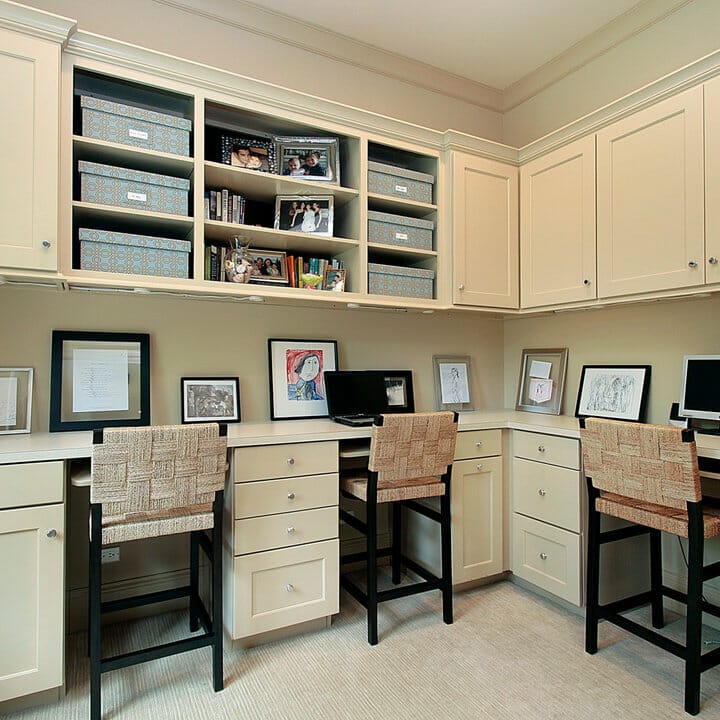 This home office accommodates more users efficiently. Try to separate one desk from the adjacent one with storage. This way, you create ample space to work.
24. Keep It White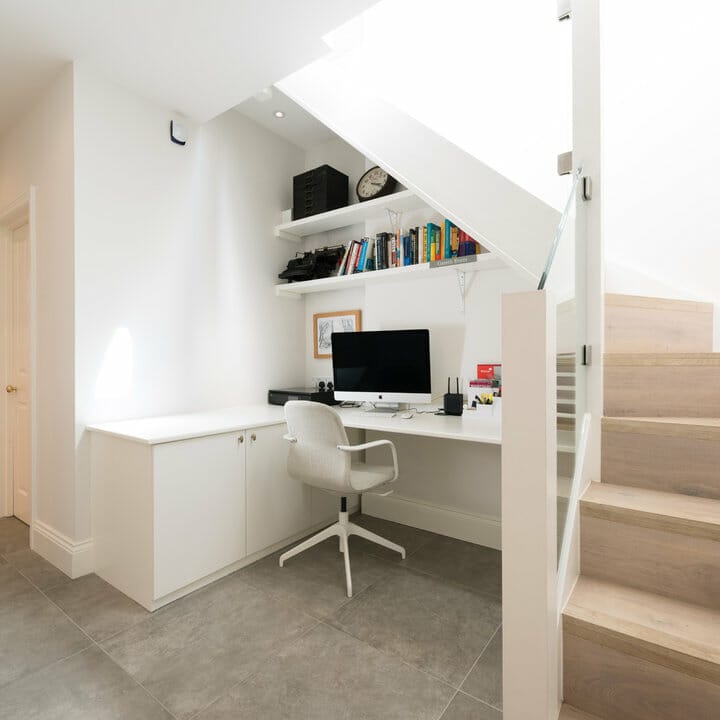 White is renowned for being the go-to color when it comes to limited space. It happens because you can make a small room look visually bigger.
25. Do not Take the Windows for Granted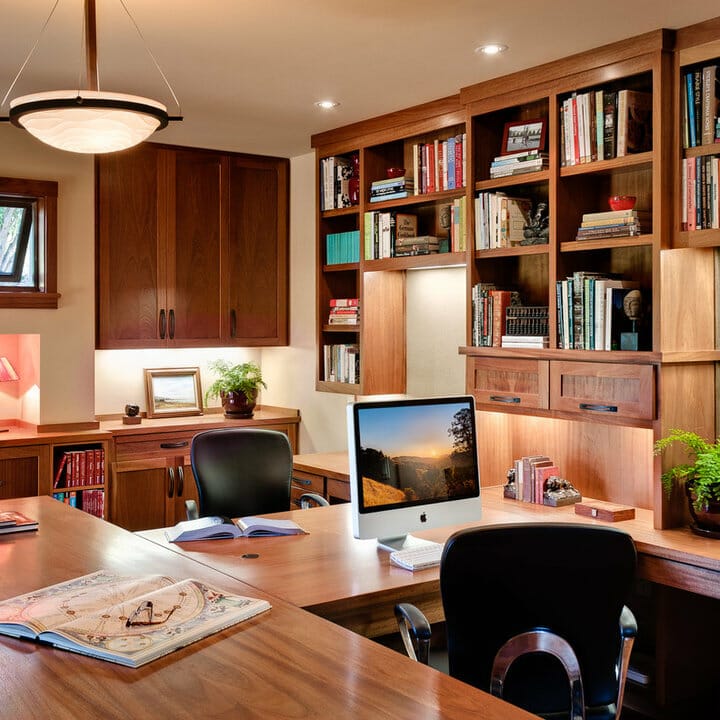 Some basements do not have any windows. So, if you have this privilege, do not take it for granted.
Although the windows in your basement may be small, they can give a significant impact on your home office.
Consider applying minimal or no window treatment to get the most of natural light.
26. Unfinished Basement Office Ideas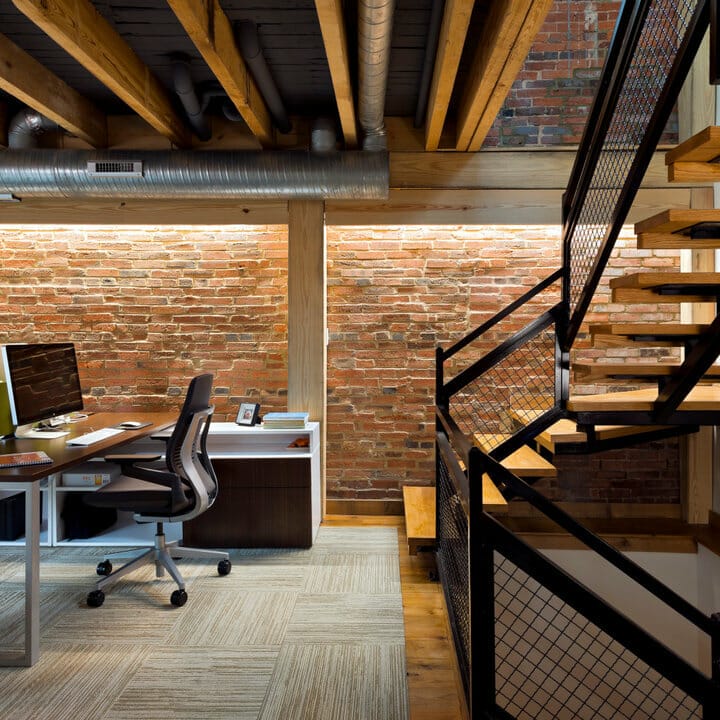 Who says that you cannot have an epic home office in an unfinished basement? This workspace has proven that it is a total myth.
An unfinished basement can help you create a cool industrial style. Look at the exposed brick wall that makes a strong statement piece. The ceiling offers visual appeal.
27. Simple Home Office in Basement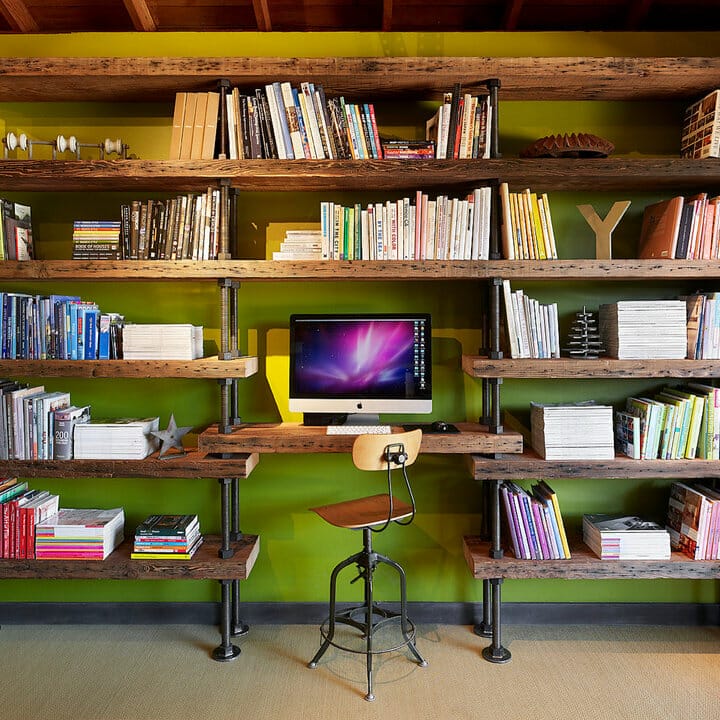 Creating a home office is not complicated. You just need to install some shelves from wooden boards and industrial pipes, squeeze in a vintage chair, and you are good to go.
You can also put a track-down carpet on the floor to make your bare feet feel more comfortable.
Creating a home office in basement is not a new thing. Still, you need to consider several things before squeezing chairs and desks into it. Thus, these tips will help you make a comfortable and efficient workspace.