Curtains are one of the most important home elements. They shape the room and set its style. Moreover, those window coverings help frame the space. If you plan on adding them to your house, take a look at various types of curtains below.
Before diving into kinds of curtains, you should understand their definition clearly. Unlike drapes, they commonly employ thinner fabrics and suspend from the rod installed over the window. Read on for a curtain purchasing guide.
Kinds of Curtains with Pictures
Talking about curtains, they come in different types. Have a gander at these curtains to help you filter your choices before buying the best one.
1. Single Panel
You can purchase curtains by a single panel. As the name indicates, this types of curtains only features one panel that covers the whole window. To open the panel, you must pull it to either the window side.
Moreover, you can tie the single panel curtain back for a stylish, asymmetrical appearance. This type of curtain is usually seen in casual and modern styles.
2. Panel Pair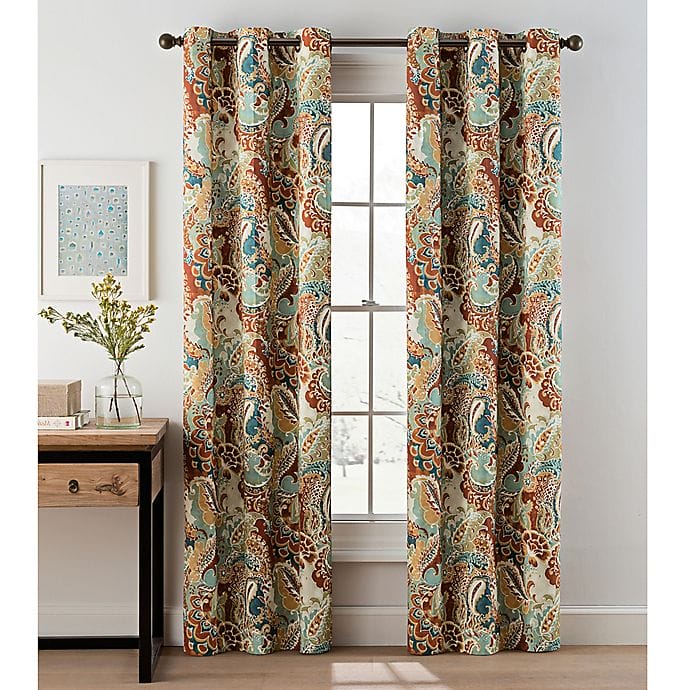 This type of curtain boasts two separate panels. It is mostly featured in contemporary and traditional styles. The panel pair enables you to install the curtain on both sides of your window.
To close this kind of curtain, you should draw the panels together. You can tie each panel back to get asymmetrical balance.
3. Valance Types of Curtains
This short curtain normally hangs on the curtain's top. Valance is an optional ornamental addition. Furthermore, it is such a nice way to create a finished look. You can either buy a panel and valance set or shop for it separately.
The valance can be utilized without curtains if your windows already employ blinds. In case you don't like full curtains, valance is a good bet. It will bring a gorgeous flair to the windows.
4. Window Covering Set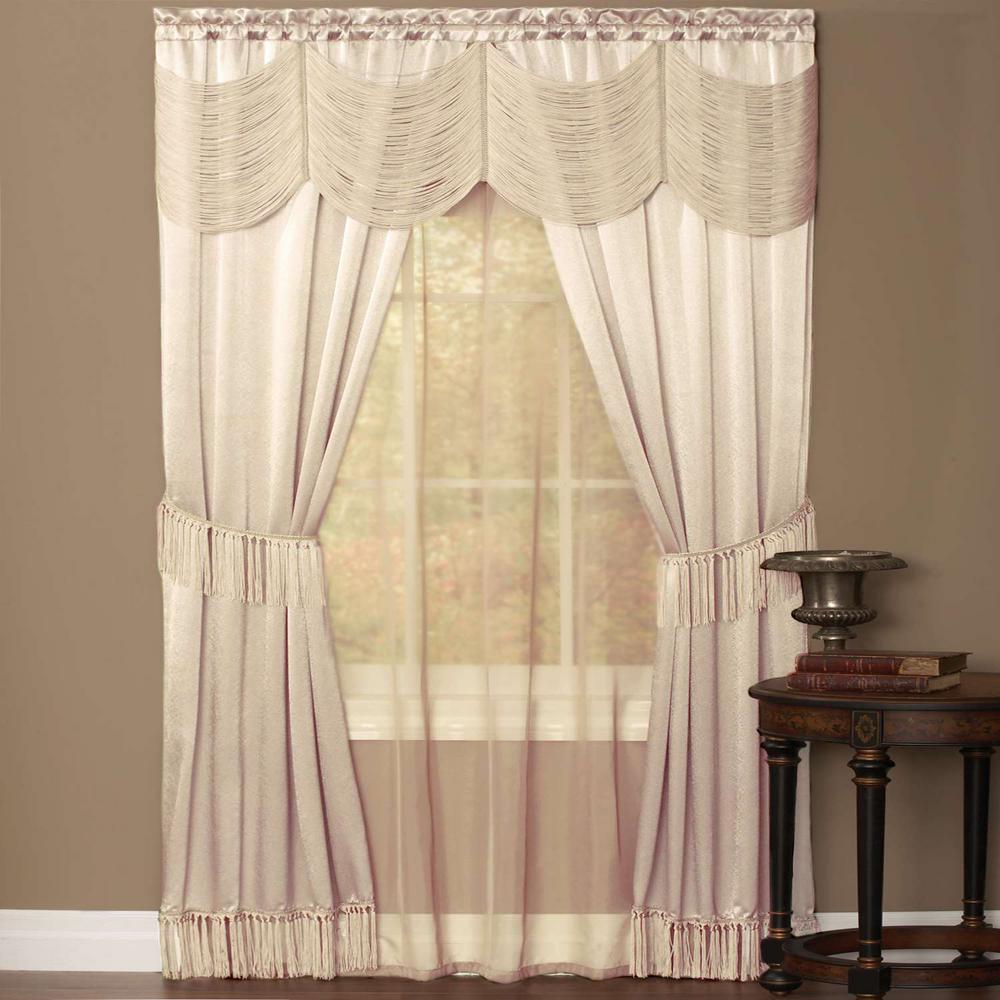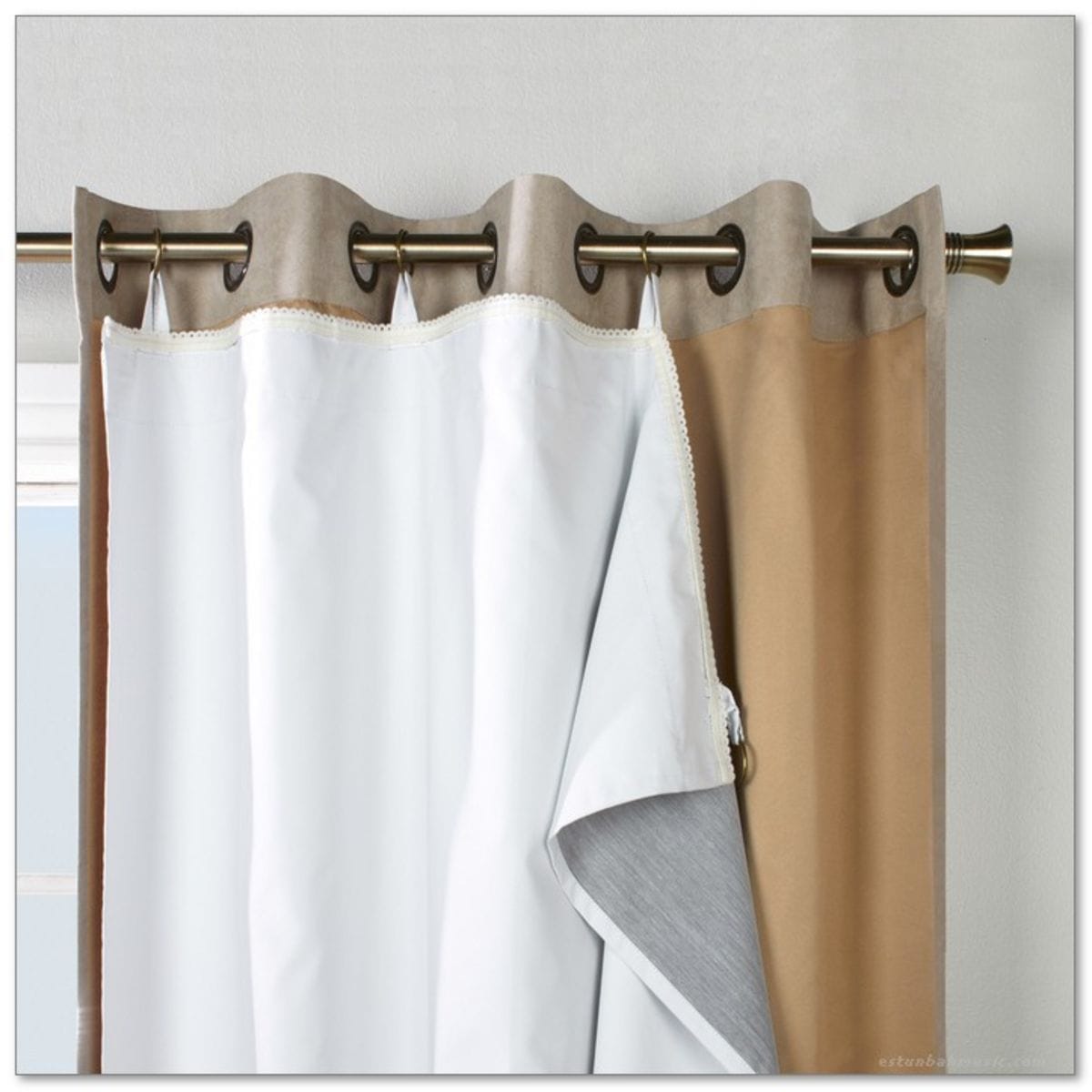 Liners are such a great addition to the curtains. They are normally utilized to give curtains more versatility. Many homeowners pair sheer curtains with liners, therefore they have more choices in terms of the daylight allowance and privacy.
Moreover, curtain liners provide extra features. For instance, they can be noice-reducing or thermal.
6. Window Scarf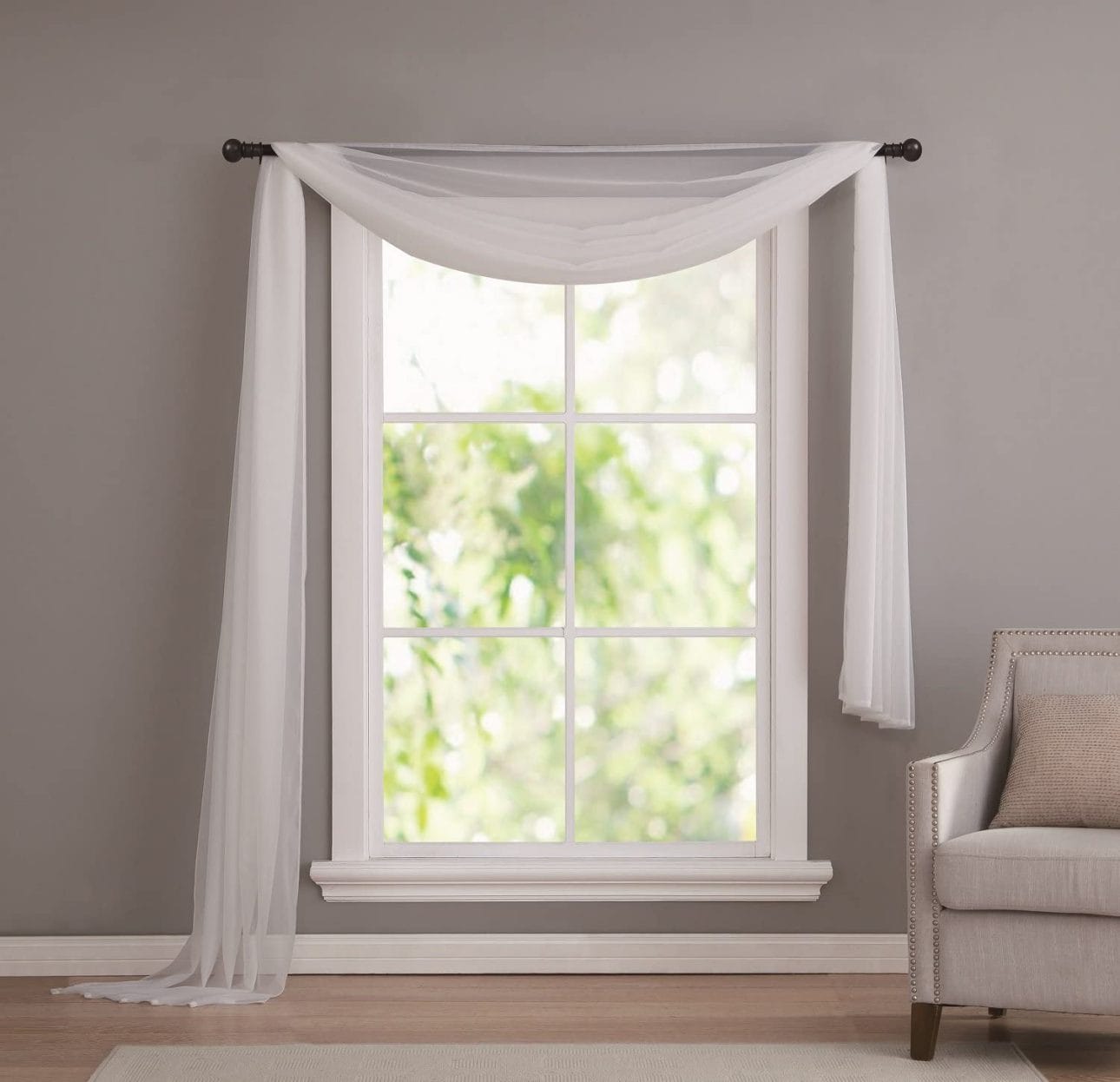 Window scarf is valance's close cousin. This types of curtains includes a long, thin fabric piece that is suspended from the window's top. It adds elegance to the room and produces a dramatic appearance.
You can install a curtain rod and then hang your window scarf over it. Another choice is to drape the scarf between two wall brackets.
The Thickness of the Types of Curtains
When it comes to buying new curtains, you should put their opacity into consideration.
Furthermore, the thickness of these curtains will affect your privacy. This factor also determines how much sunlight will enter the room.
7. Sheer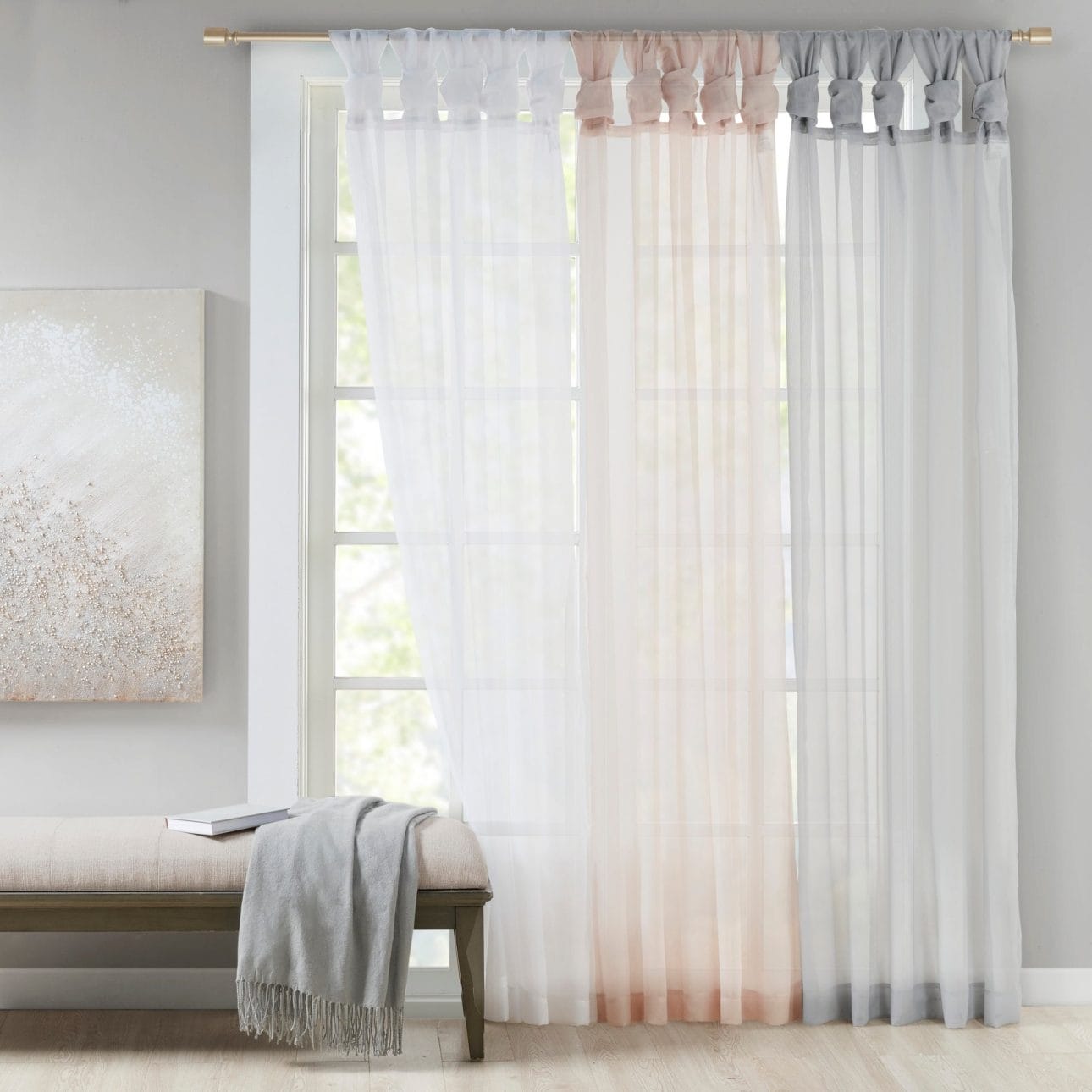 These window coverings are made of lightweight, semi-transparent curtain fabrics. It enables loads of sunlight to enter the room. However, they do not provide much privacy.
Moreover, they are types of curtains for the living room as well as a dining area. Some homeowners match them with a liner. By doing so, they can enjoy the grace of sheer curtains without losing their privacy.
8. Blackout Types of Curtains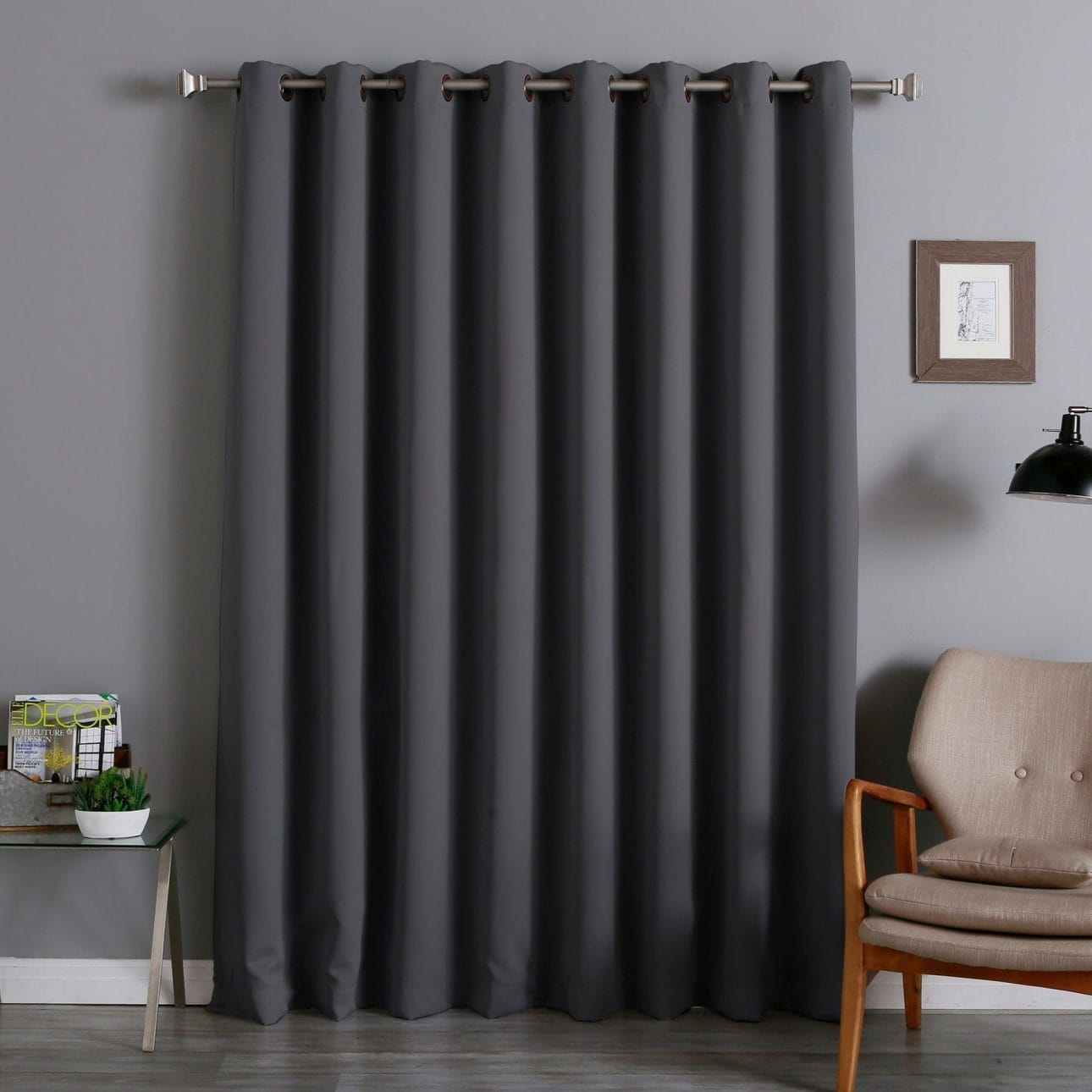 As the name implies, blackout curtains assist block out glaring daylight and damaging UV rays when you close them. The materials for making these curtains are typically heavier weight than others.
Blackout types of curtains offer almost complete privacy. They often boast additional features and integrated linings, too.
People normally utilize blackout curtains in theaters, dens, or bedrooms.  Sometimes, they are hung behind transparent types of curtains for a more refined look.
9. Semi-Opaque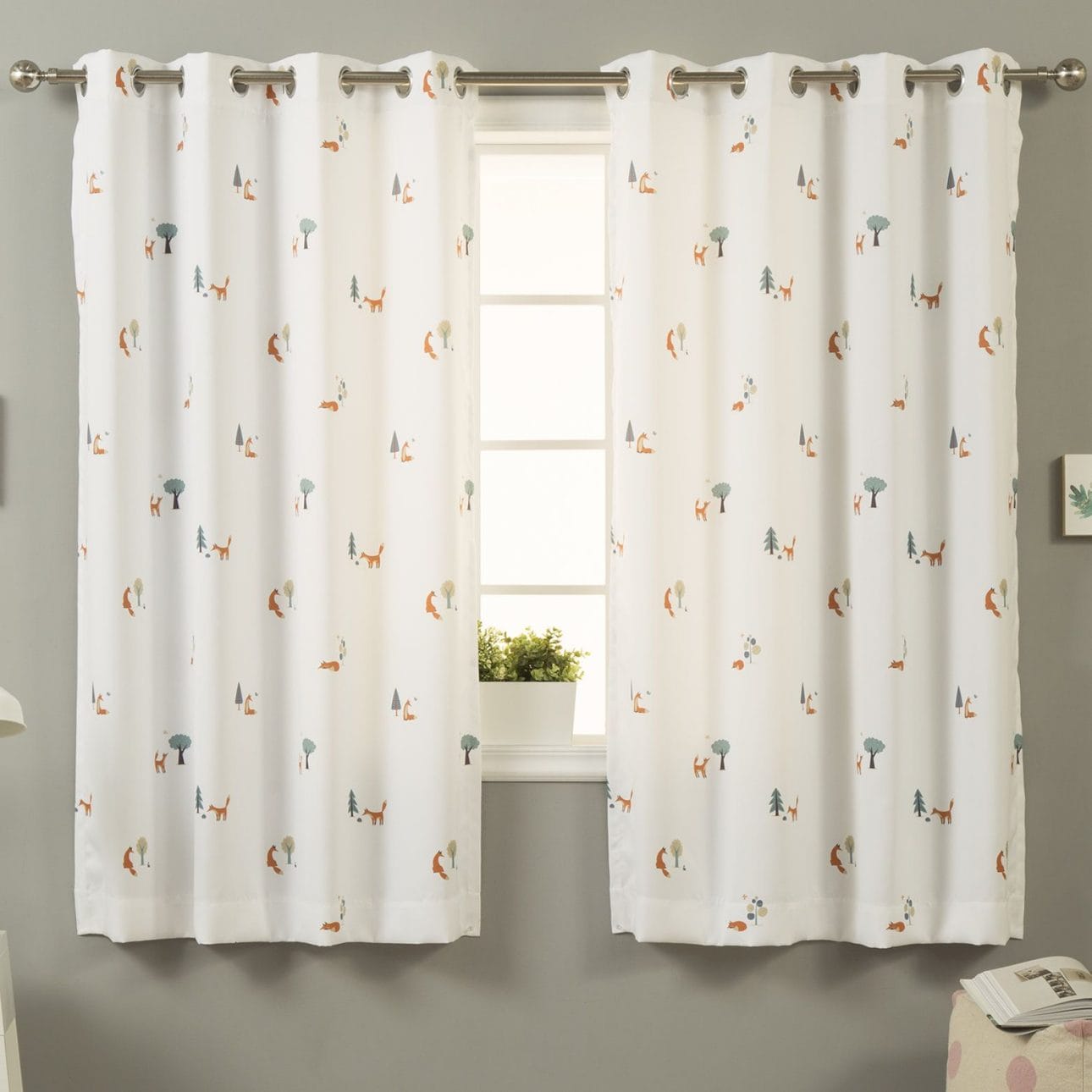 Essentially, these curtains are a combination of blackout and sheer curtains. When you close semi-opaque curtains, they still let in some sunlight.
Compared to sheer curtains, they give you more privacy. Moreover, the semi-opaque curtains are really popular. They are great for any room.
Curtain Rod Styles Types of Curtains
There are different attachment styles to select from. The styles are determined by way of curtain rings, pockets, or carriers. Keep scrolling to find the right bet for you.
10. Tab Top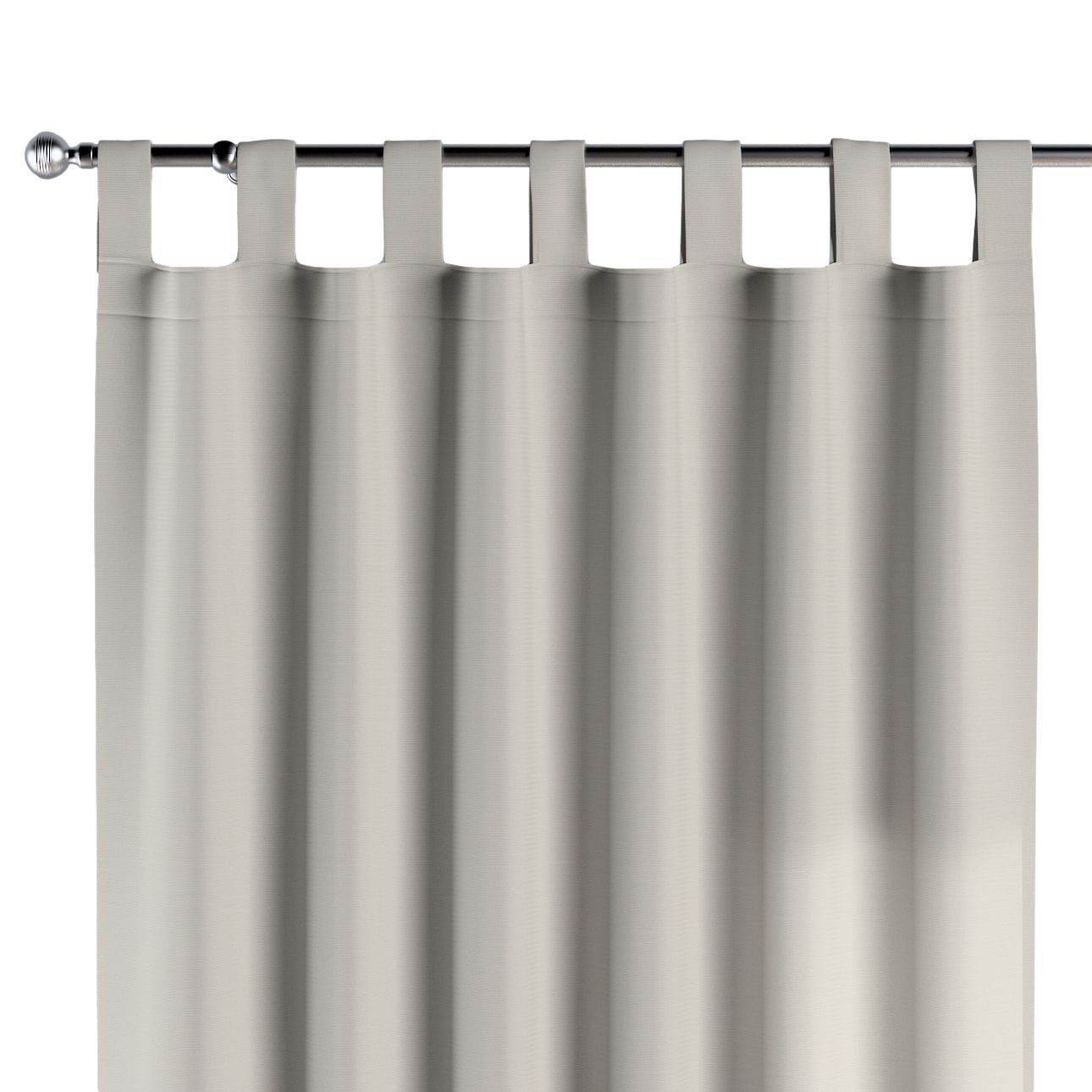 These curtains feature fabric loops. They are beautifully sewn into the curtain's top. The curtain rod itself runs through those loops.
Some tab top curtains even have decorations like buttons. Since these curtains set a laid-back ambiance, they are mostly utilized in casual and contemporary country styles.
11. Rod Pocket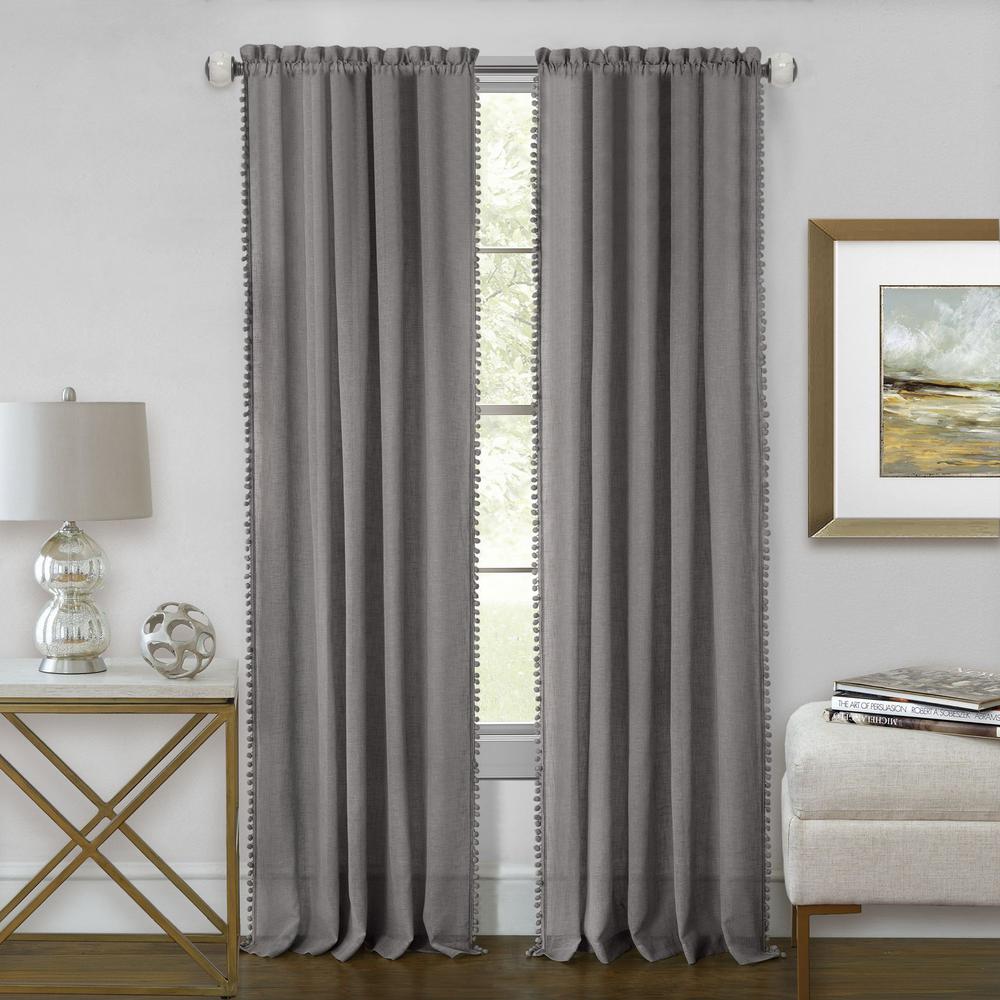 As the name suggests, these curtains boast a single pocket. It is strung on the curtain rod. Before suspending the curtains, be sure the rod perfectly hangs through them and out the pocket's other side.
Rod pocket types of curtains can be utilized with or without a valance. Normally, they look great in linen or cotton. The pocket itself employs ornaments like ruching or embroidery.
12. Hidden Tab Curtain
These window coverings are a nice blend between tab top and rod pocket curtains. With this attachment style, you won't see the tabs for hanging curtains because they are purposely hidden behind an ornamental fabric.
Furthermore, the decorative fabric is typically pinched pleated. It brings the attachment style to a new level. You can hang hidden tab curtains either with or without a valance. They are suitable for contemporary and classic styles.
13. Grommet and Eyelet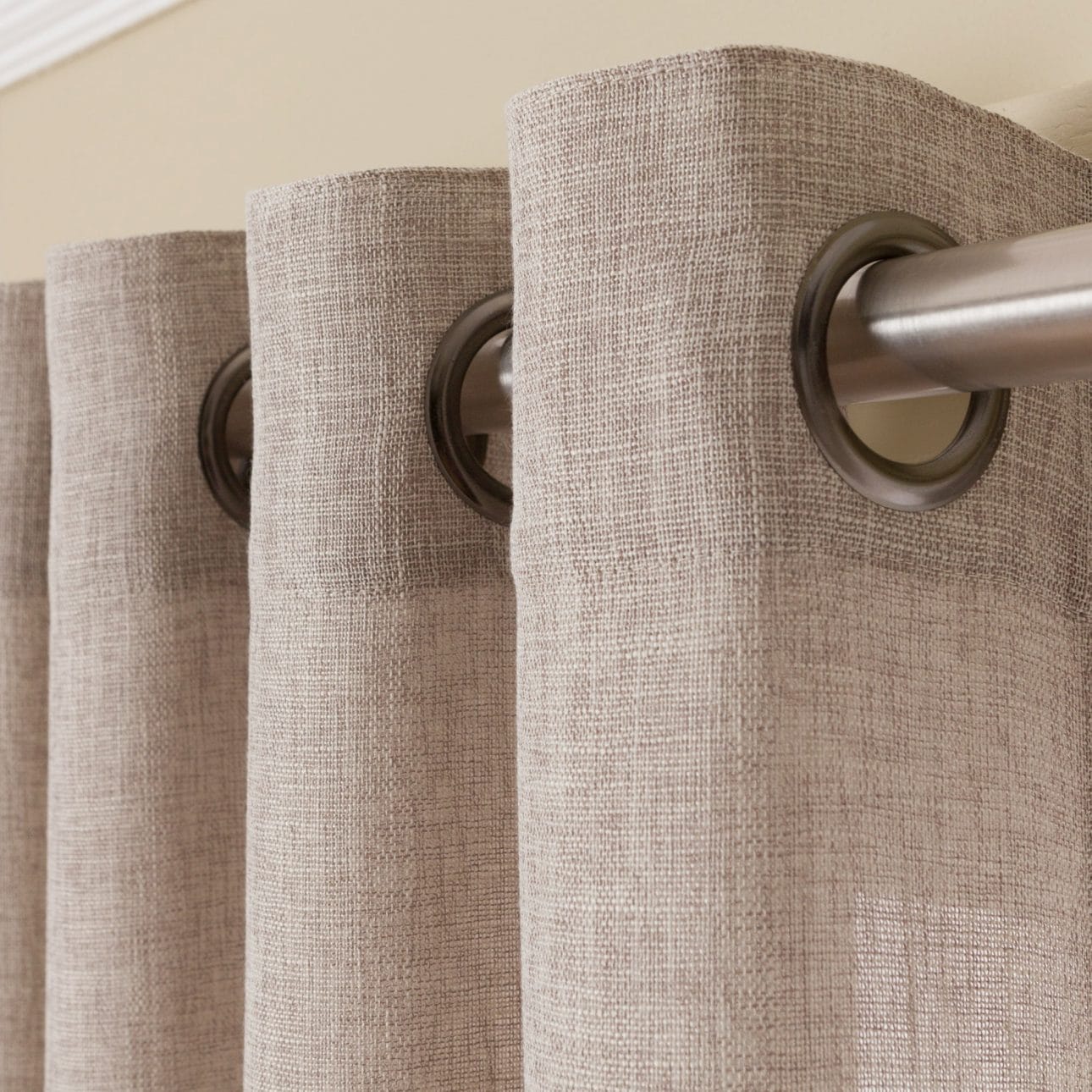 As the name says, these curtains feature big holes (eyelets) at the fabric's top that is strengthened with grommets. They can be directly hung on the curtain rod, so its parts are partially exposed.
This type of curtain is really popular in both modern and contemporary styles. It also enables you to deliver an additional style  instead of a curtain valance.
The Style of the Curtain Types
Before purchasing new curtains, you should take a look at your room first. Your general style also will help you decide which kind of curtain works best in the space. If you have no idea, check out these curtain ideas.
14. Classic Types of Curtains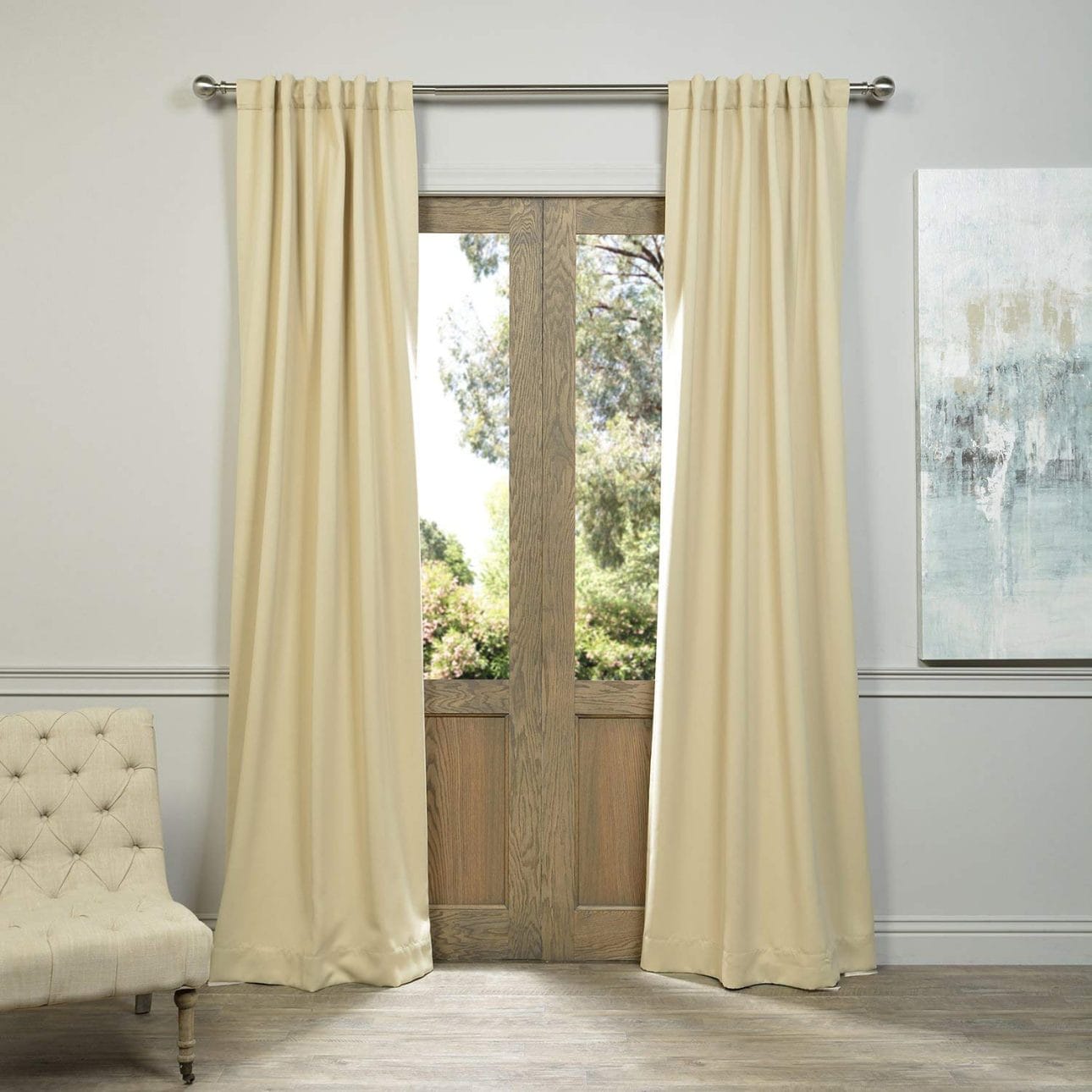 Traditional styles are suitable for any space in the house. Moreover, classic curtains are usually utilized with extra embellishments and valances to develop total window treatments.
Here, the curtains represent a classic style. They ooze timeless appeal, too. Additionally, they are often found in bohemian, classic, and country styles.
15. Modern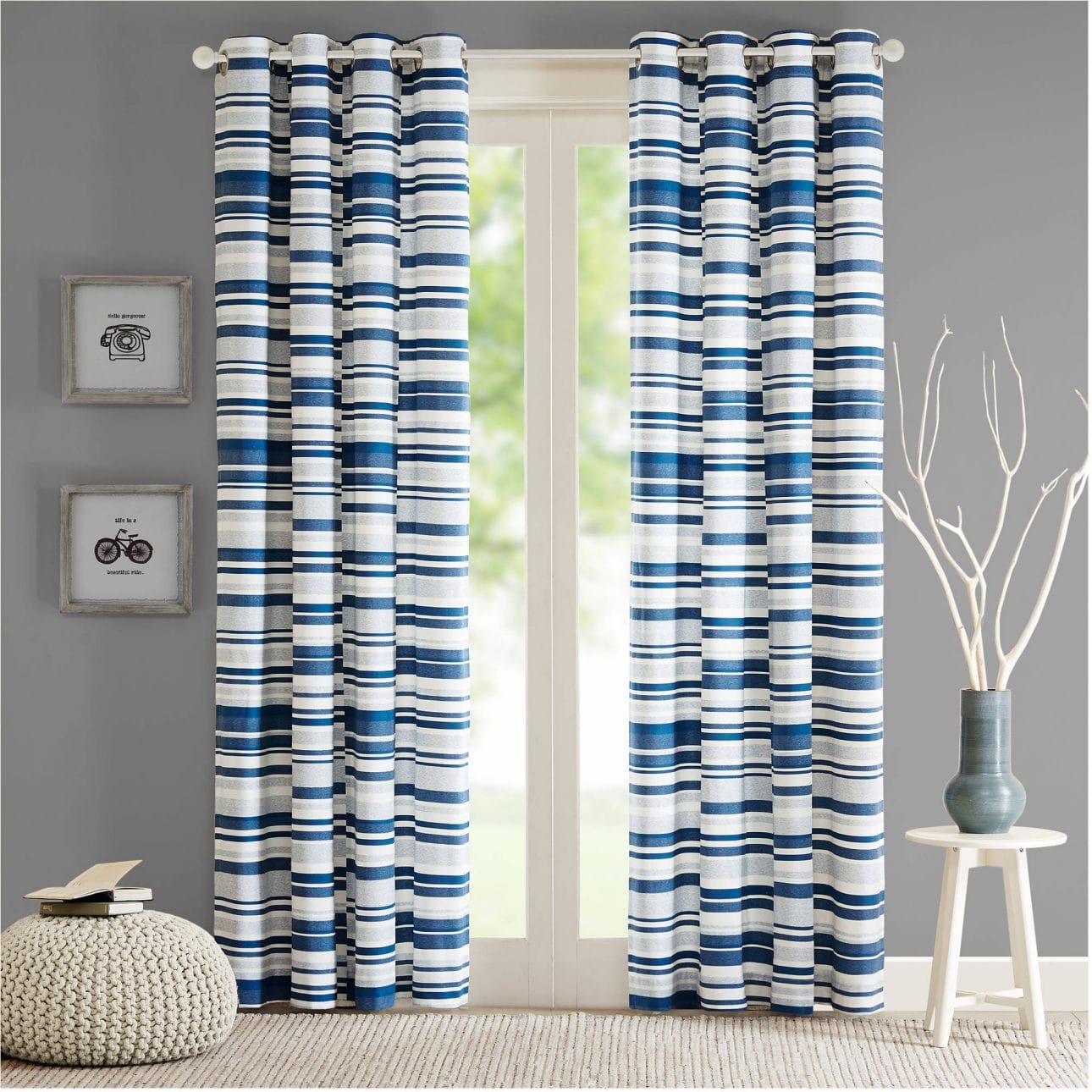 Without a doubt, these curtains generally embrace modern design. Speaking of their look, they are typically minimal. Modern curtains commonly feature metal rod and environmentally-friendly materials, too.
Furthermore, modern curtains are associated with bold colors. However, they can also be paired with straight lines, abstract elements, and daring patterns. Depending on the room's style, these curtains can make a strong impression.
16. Casual Curtain Type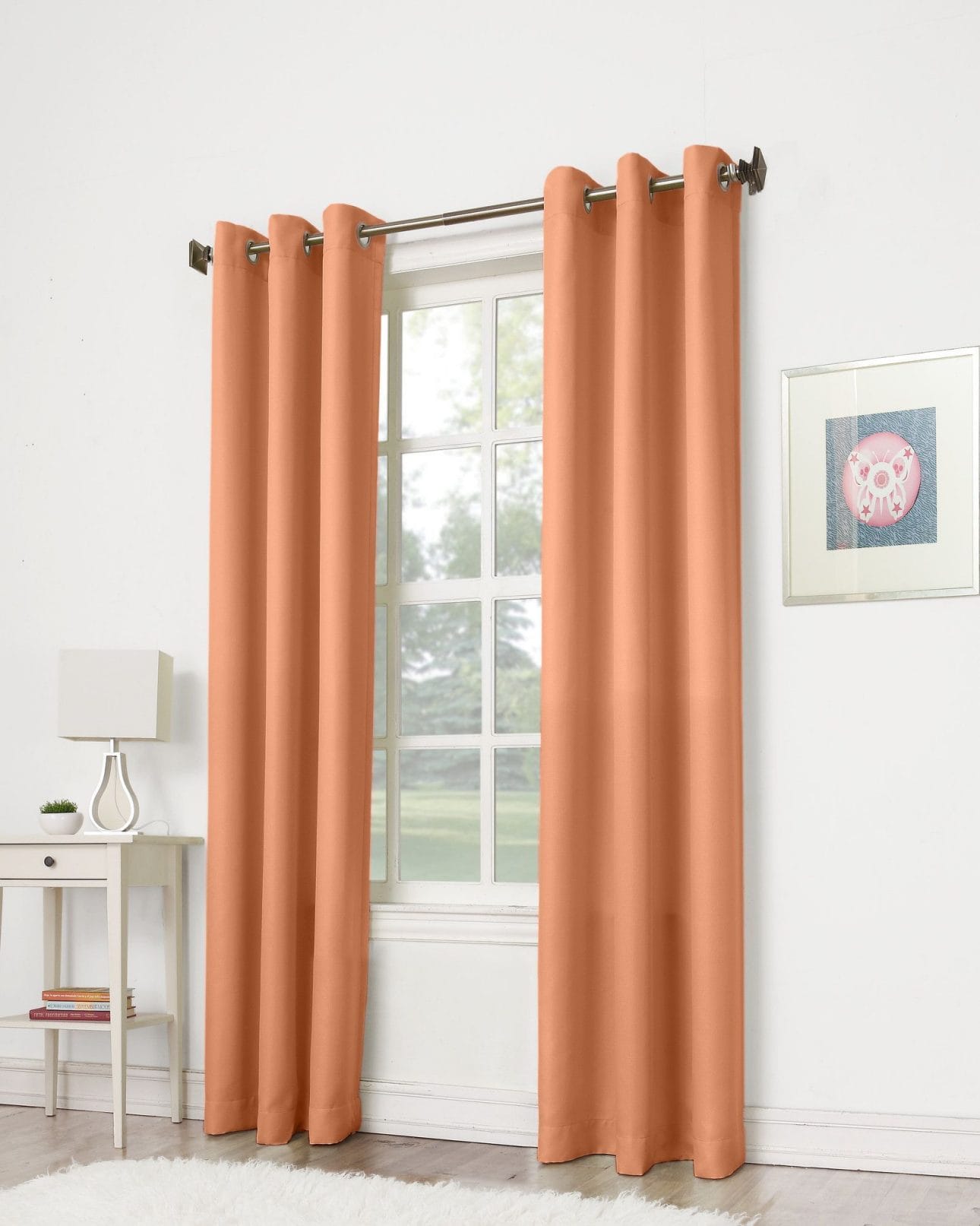 If you want to incorporate window coverings into your kitchen, bathroom, or bedroom, look no further than casual curtains. They lend a laid-back atmosphere and carefree vibe to themselves.
Contemporary curtains are seldomly utilized with a valance. They often come with tab top curtain attachments or eyelets and grommets.
17. Contemporary Curtain Idea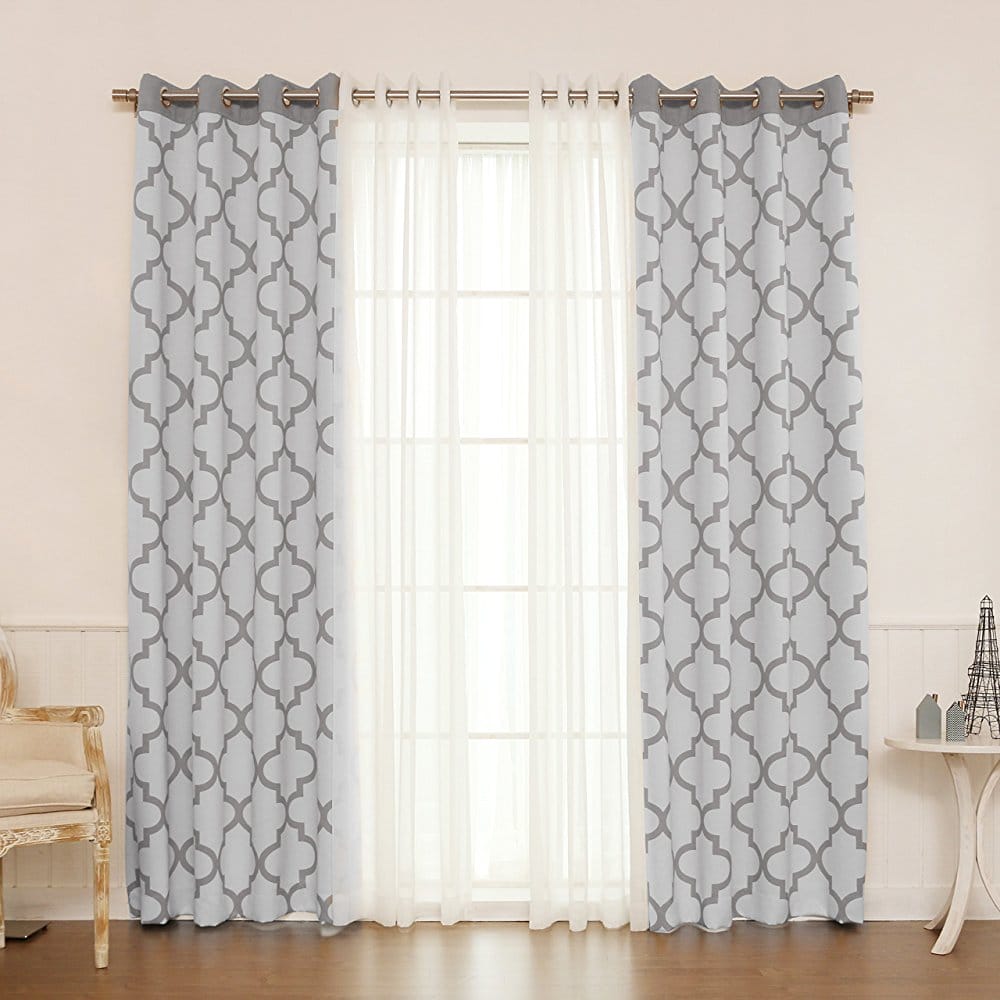 Compared to traditional styles, contemporary curtains have a more fresh look. These curtains typically come in earthy tones and gray shades because they are greatly inspired by Mother Nature.
Contemporary curtains are available in brighter and more intense colors. They add a splash of color to the otherwise dull space. Furthermore, they evoke a feeling of sophistication and display rich textures.
Curtain Materials
When buying curtains, you should consider their materials. In addition to being ornamental, the material performs several purposes. Blackout curtains use thicker materials, while the sheer ones are constructed from thinner fabrics.
18. Cotton Type Curtain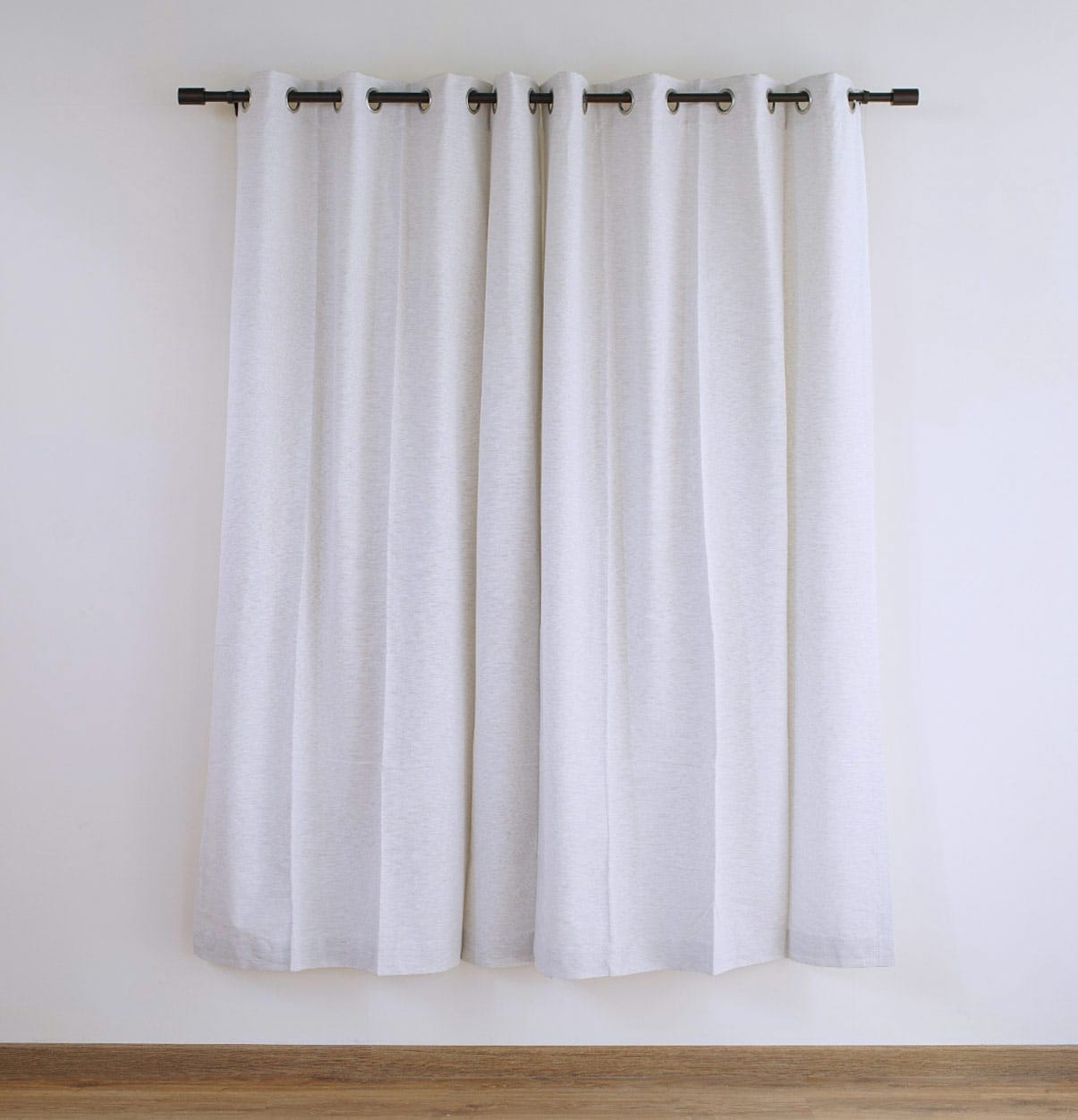 Cotton curtains remain popular among homeowners. Since these curtains are made from semi-transparent material, they let in plenty of sunlight while maintaining your privacy.
Furthermore, these window coverings are commonly used with other curtain fabrics. You will spot them in various styles. Fortunately, they are not difficult to clean.
19. Linen Types of Curtains
These curtains are heavier than the cotton ones. However, they still carve a casual vibe. Additionally, they allow in some daylight while offering privacy.
Opposed to cotton, linen cleansing needs lots of work. Maybe, linen is not the best option since it can quickly gather dust because of its rough texture.
20. Silk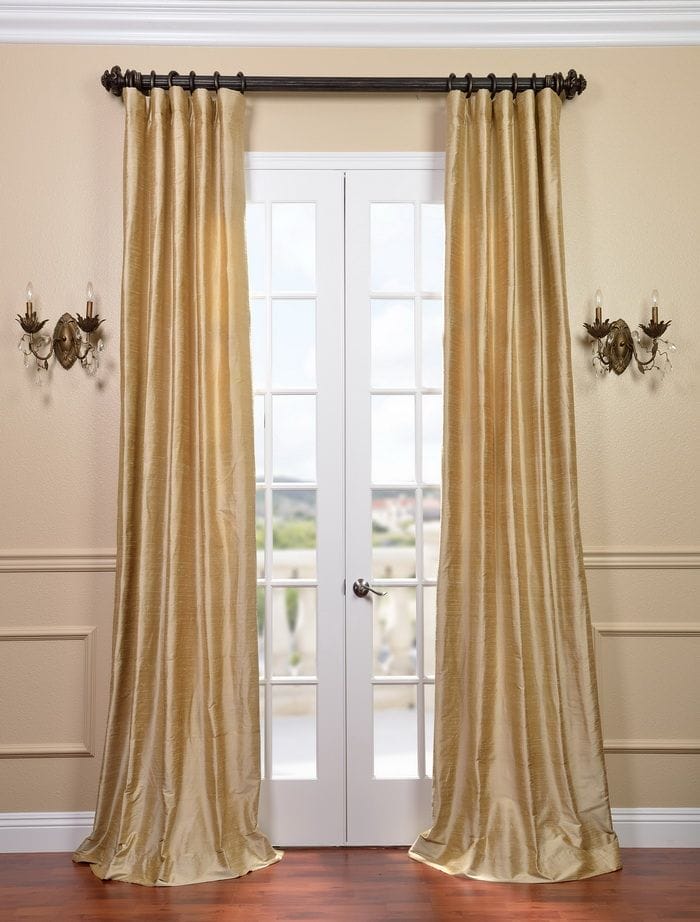 Needless to say, silk is both glamorous and gorgeous. This semi-sheer material can either let in ample natural light or a small amount of daylight depending on its thickness.
Normally, silk curtains come in contemporary and traditional styles. Keep in mind they typically require professional cleaning services.
21. Velvet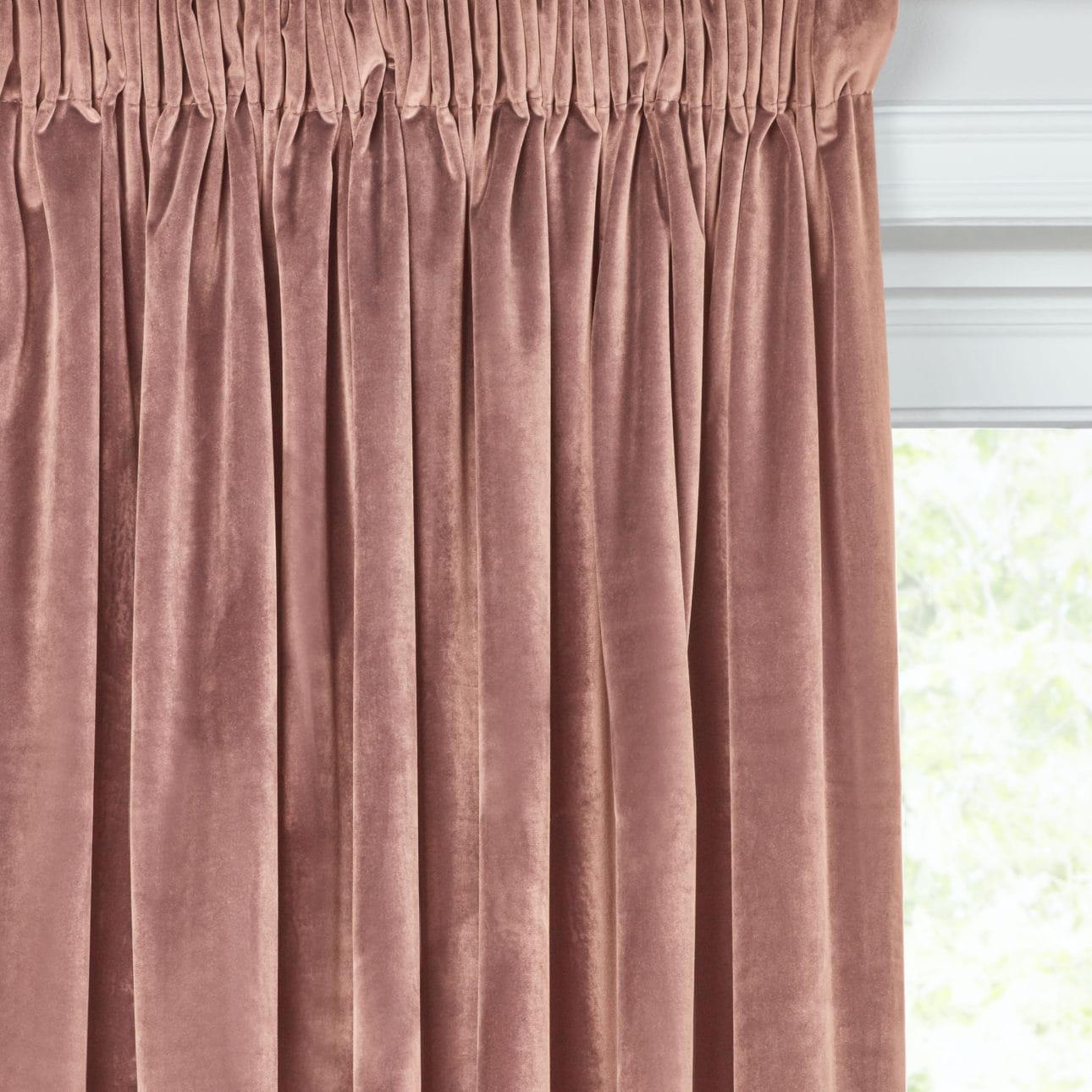 Another popular curtain material is velvet. It is a great choice if you want to get the most privacy. Since velvet curtains are made of heavyweight fabric, they can reduce unwanted noise.
Furthermore, velvet curtains are suitable for sleepers who are light-sensitive. They add visual drama to the windows. However, they must be cleaned professionally. Velvet curtains usually need high maintenance costs.
22. Burlap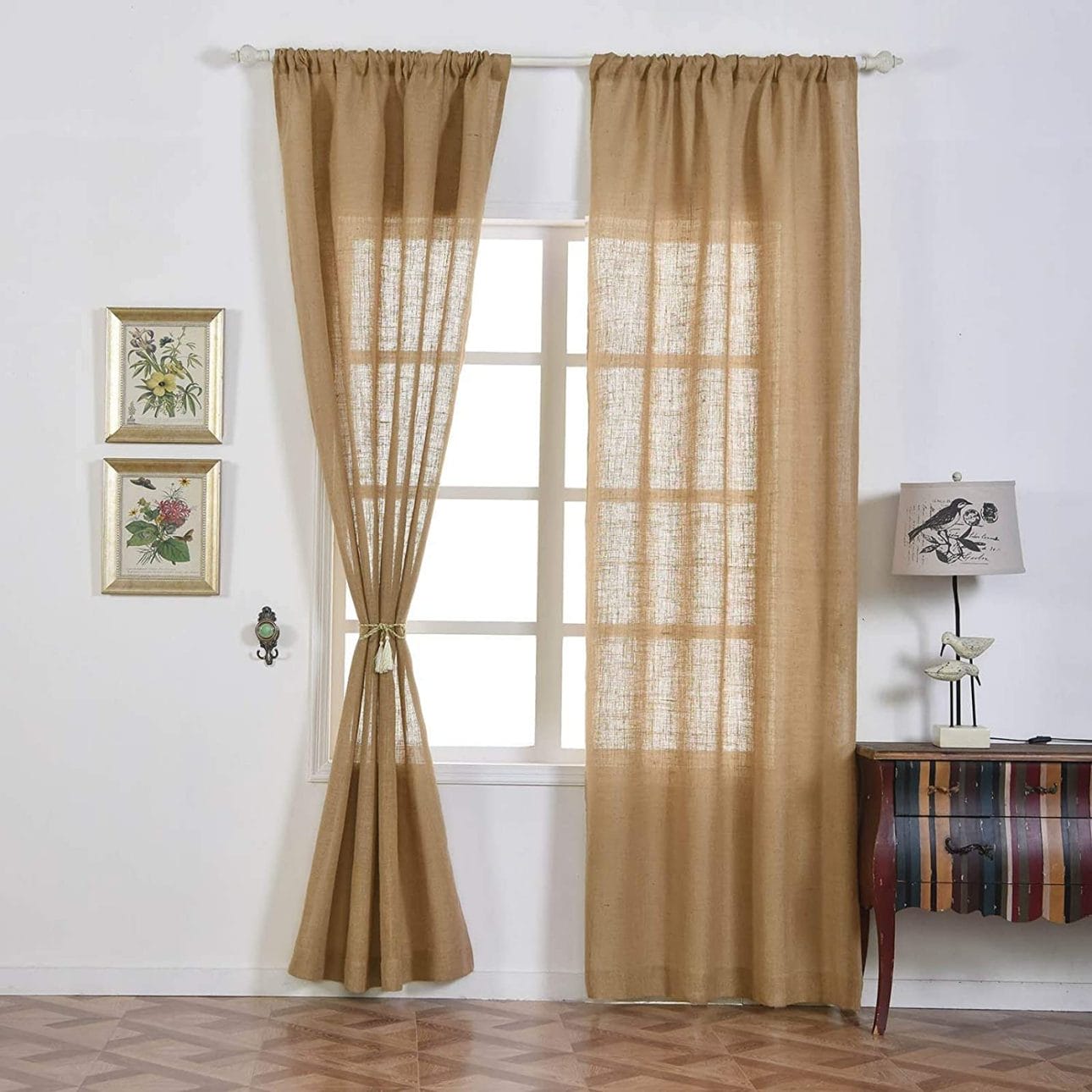 In terms of texture and look, burlap is similar to linen. Compared to linen, this material is way heavier weight. It is bland and casual.
Burlap curtains exude a great sense of privacy and let in minimal sunlight or no daylight when they are closed. Fortunately, they allow for easy cleanup.
23. Lace
Since this curtain material is sheer, it would be the best option if you want to generate an airy, open, light window treatment. Moreover, lace offers the lowest level of privacy protection while optimally diffusing ample sunlight.
This type of curtain is very popular in living rooms, kitchens, dining areas, and home offices. Lace curtains are usually teamed with heavier weight fabrics to obtain more versatility.
24. Synthetic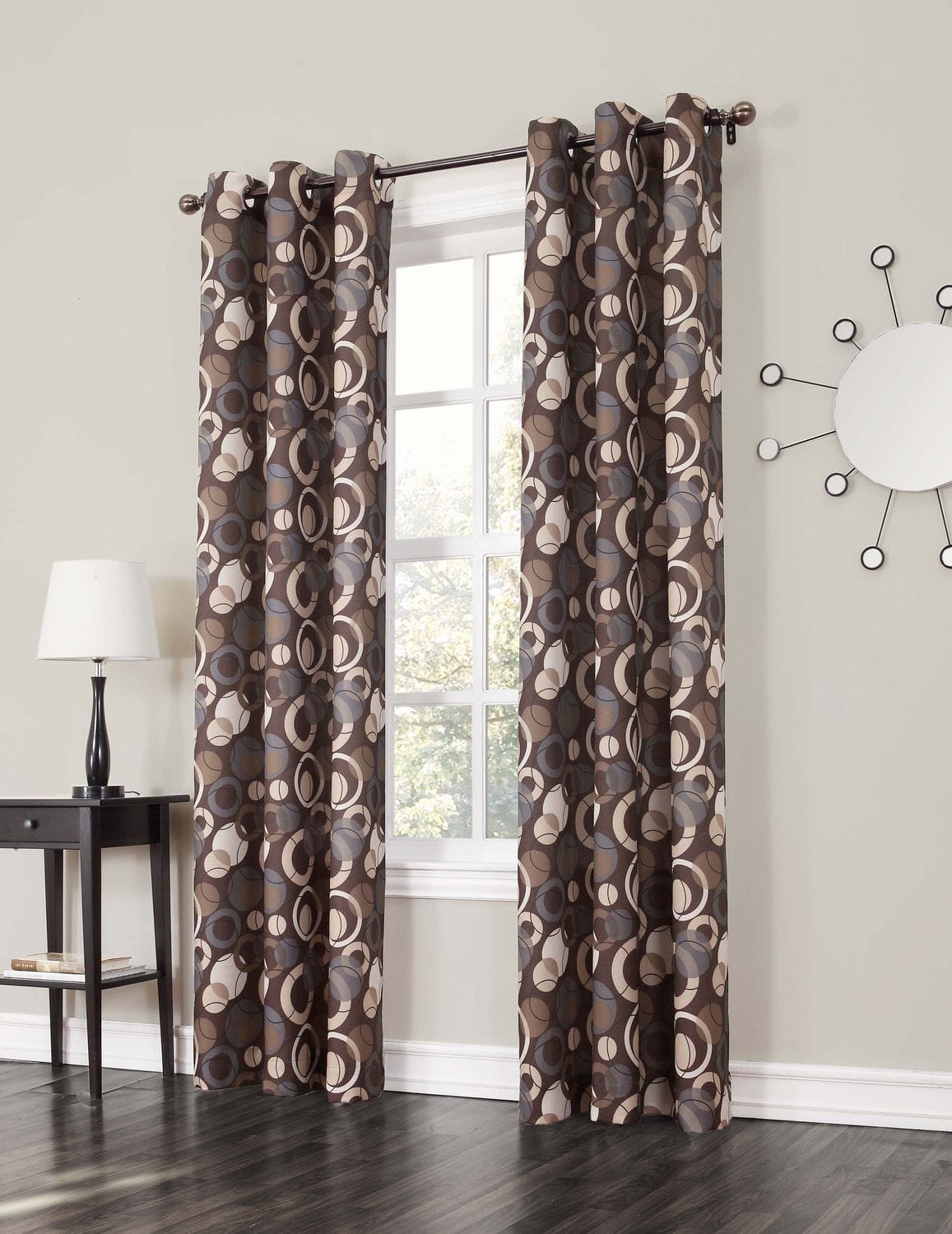 Speaking of curtain production, synthetic fabrics are extraordinarily popular. They are more affordable and easier to clean than natural fiber curtains. Besides, they can resemble the feel of natural fabrics.
If you are on a low-budget, look no further than synthetic curtains. They do not require high upkeep costs, too.
Curtain Pattern
Another thing you need to consider is the curtain pattern. It helps you pick the best window curtains that fit your needs.
25. Solids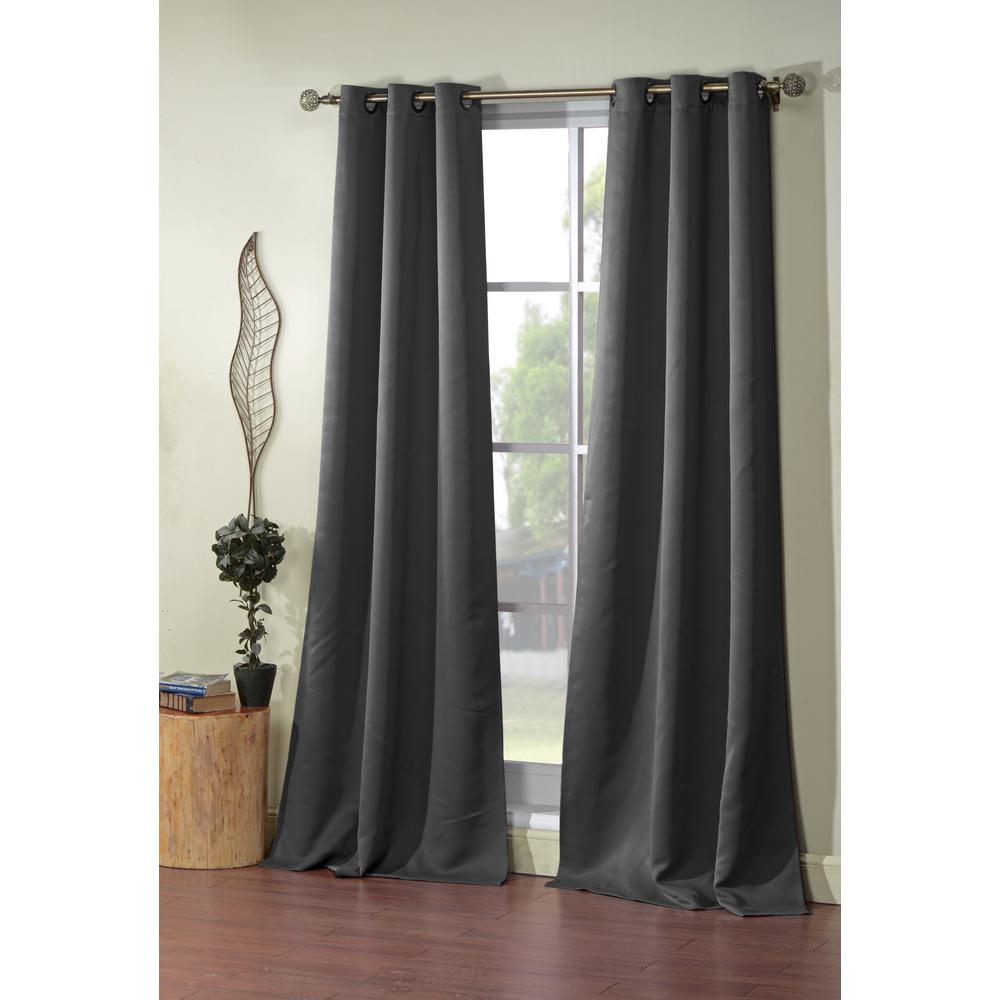 These curtains can highlight other patterns or shades in window treatments.
Moreover, they produce a stylish look and a clean setting. Solids are so popular in all curtain types, especially casual and modern styles.
26. Patterned Curtains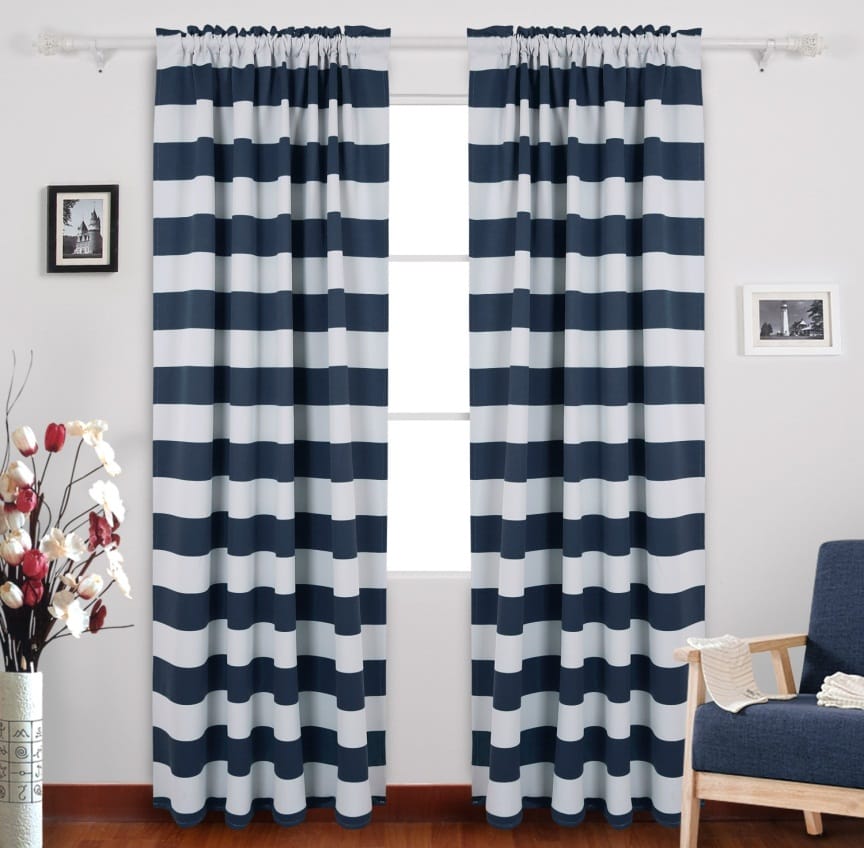 These curtains are available in any window treatment style. You can use them to create a certain look or reflect your personality.
They are usually made from synthetic, linen, lace, burlap, or cotton.
Contemporary and traditional patterned curtains commonly feature classic patterns such as toile, plaid, floral, paisley, checkerboard, and stripes.
Meanwhile, the casual ones have patterns like geometric prints, dots, or chevron.
Types of Curtains Length
Your window's size will help you determine the right curtain length. Moreover, the length of a curtain itself can generate a specific style.
27. Apron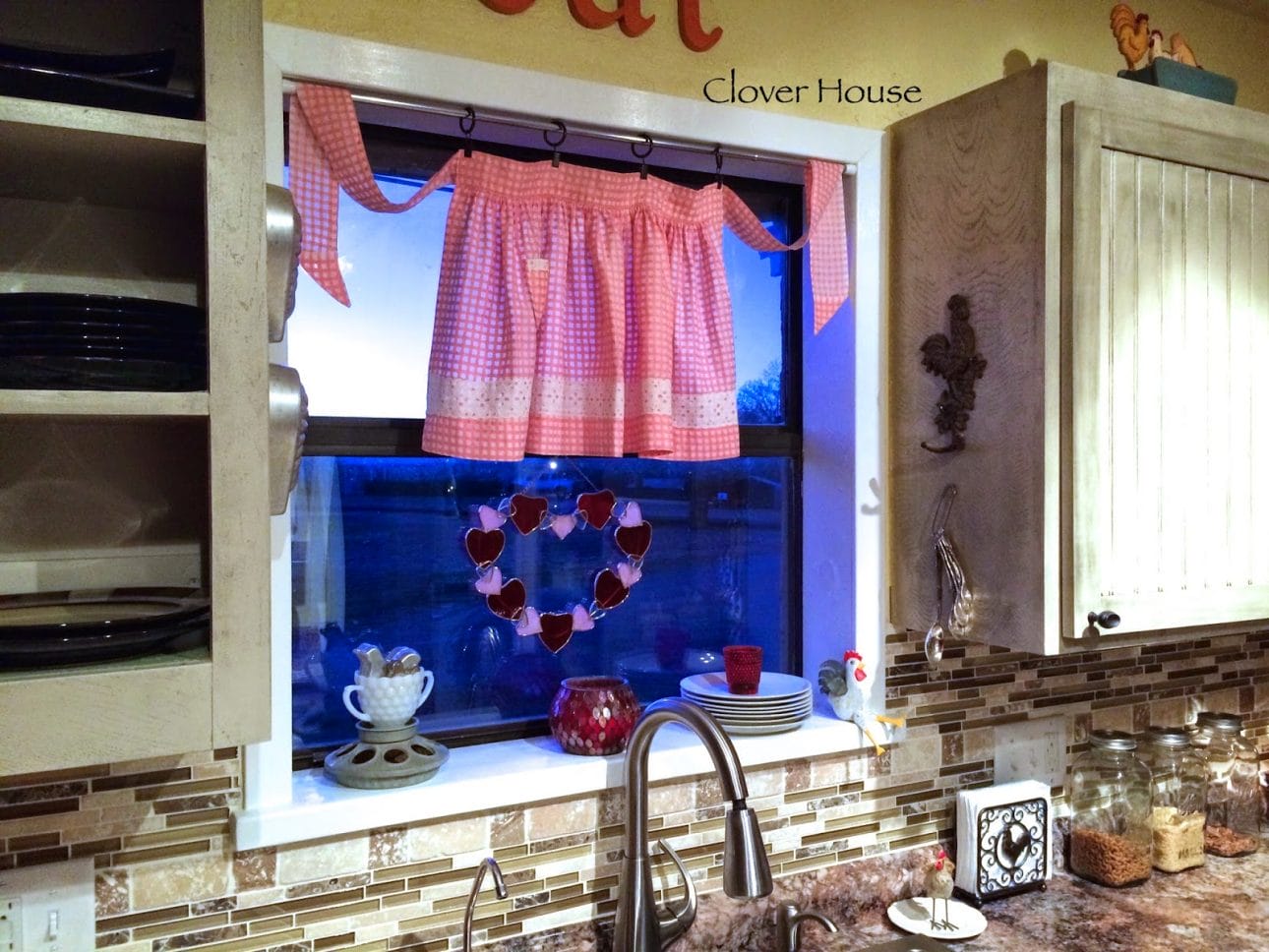 Apron curtains make your windows longer and bigger than they are. They are also a great addition to smaller windows such as in bathrooms and kitchens.
You can find more curtain ideas for the Bathroom on this website.
Normally, the installation of curtain rod is higher than the window. Moreover, these curtains extend up to several inches under the sill.
28. Puddle
These shades were longer than the other. If you are looking to hang puddle curtains, be sure they have several extra inches in length.
Moreover, puddle curtains create a dramatic statement. They carve a romantic atmosphere and a classy look, too.
29. Types of Curtains Window Sill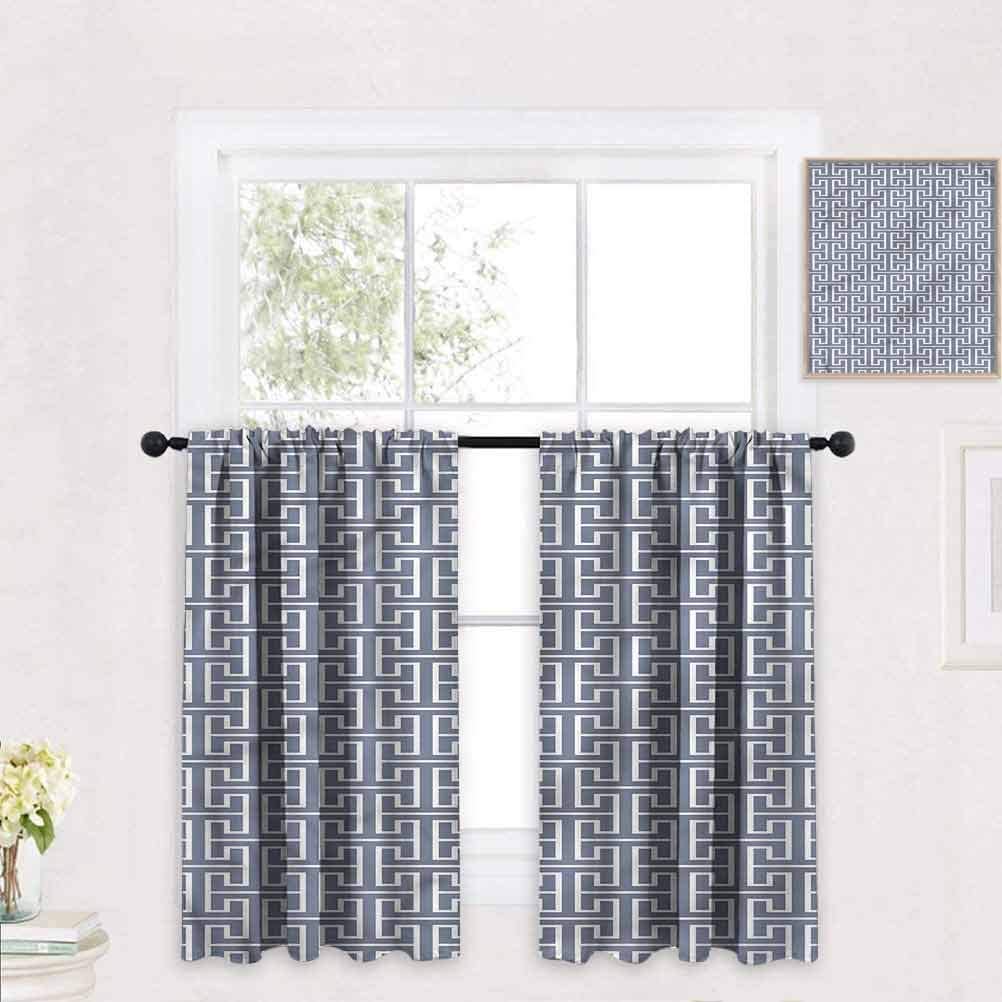 As the name indicates, these curtains only extend to the windowsill. If you open your windows very frequently, they are such a great choice. They work well in kitchens or bathrooms.
There are many curtains ideas for the kitchen you can look up here.
30. Types of Curtains to Floor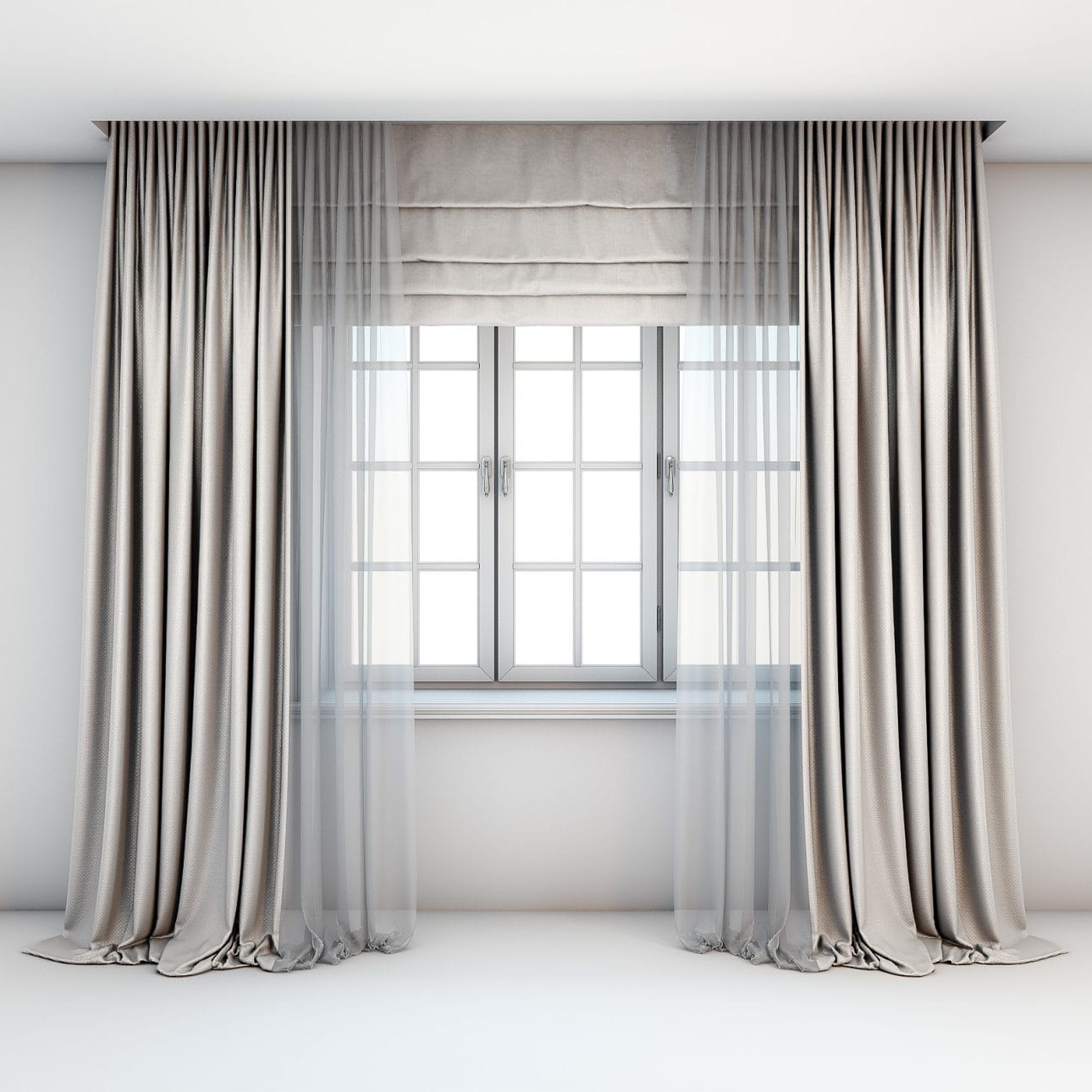 Undoubtedly, these curtains are a perfect fit for sliding doors or ceiling-to-floor windows. Their bottom normally touches the floor.
In case you never or rarely open your windows, floor curtains are a go-to option. They perfectly accompany never-opened smaller windows, too. Additionally, they create the perception of a ceiling-to-floor window.
People say curtains are the house's eyebrows. They can change the appearance of the room. With my guide to types of curtains, I hope you already found out the right window coverings for your needs. Happy shopping!