Curtains are initially incorporated into the bathroom to give privacy. However, they also have worked as an accessory. If you would love to create visual appeal without spending a fortune, browse these bathroom curtain ideas.
There are various curtain styles out there. Some curtains come in simple designs, while others display intricate patterns. You will find all the categories in this article. Therefore, here are stunning curtains to make your bathroom feel brand new.
1. Cotton Bathroom Curtains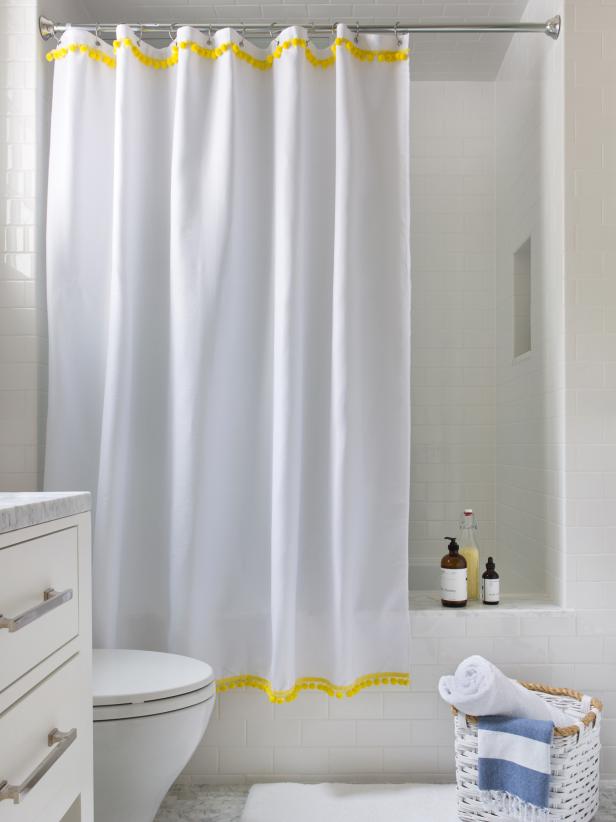 White sanitary ware, cabinetry, and subway tiled-walls stretch the bathroom. They also set an airy scene.
Cotton curtain adds a pop of color to the all-white space. Rattan basket as well as rolled and striped towels promotes a spa-like atmosphere.
2. Gray Striped Shower Curtain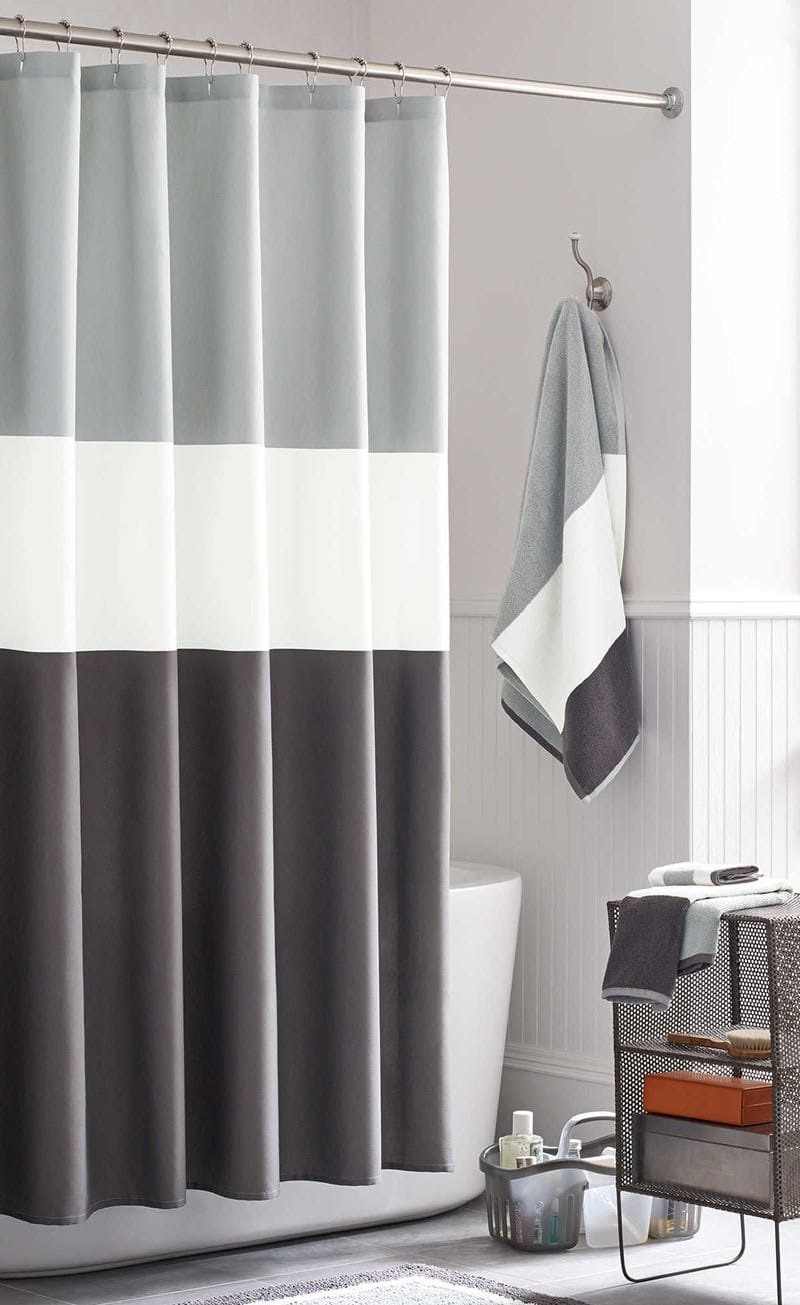 The wainscoting and freestanding soaking tub carry elegance to the space. Along with pale gray floor and white walls, they develop an open setting.
Gray striped curtain protects the bathing area from prying eyes. Both curtain and towel convey cohesiveness, while orange storage box offers a dash of warmth.
3. Bathroom Curtain Sets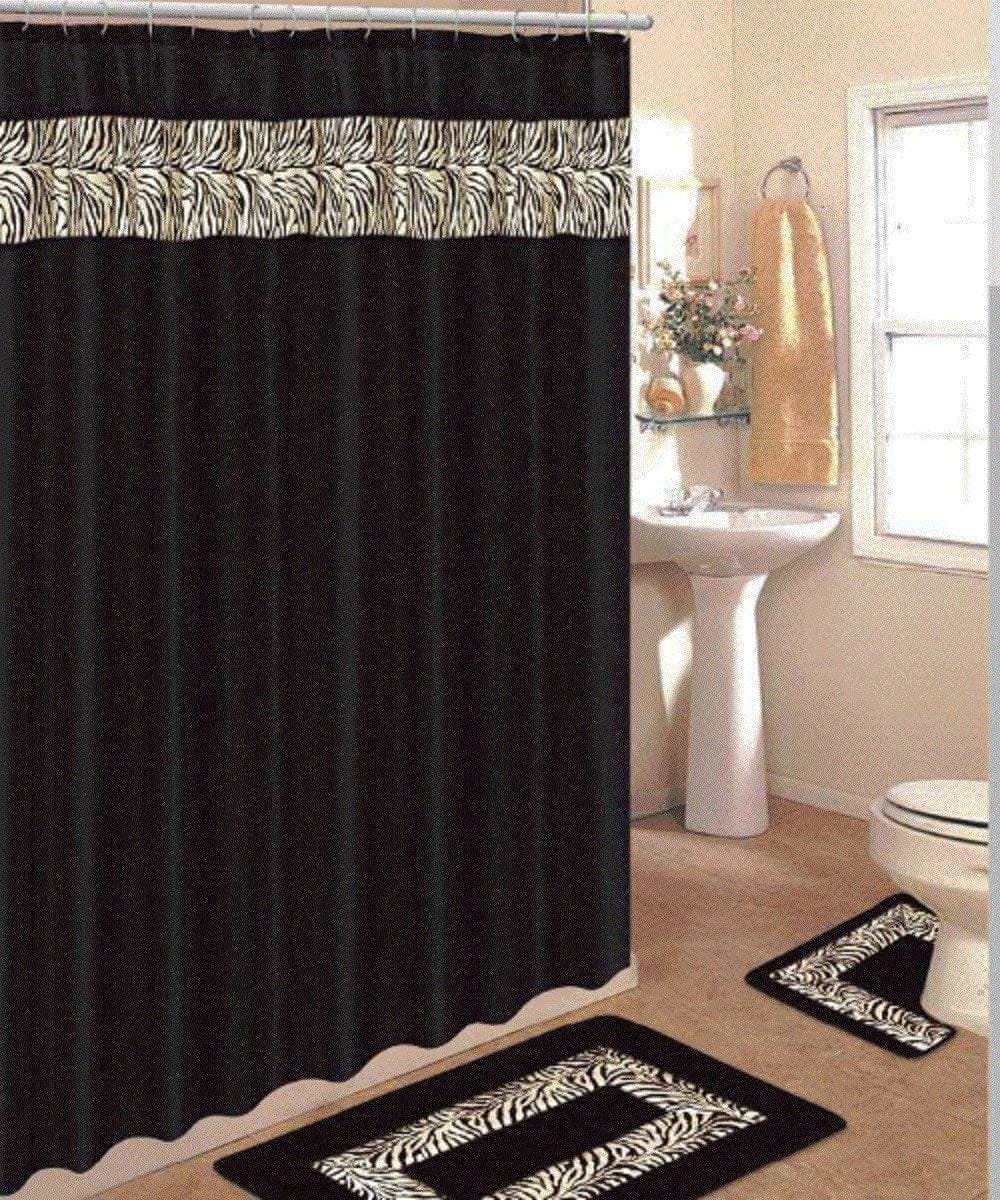 This bathroom features cream walls and white sanitary ware. In no time, they fill the space with relaxation vibe.
Black zebra print curtain and rugs lend the area fun personality. Flowers in a vase on a glass open shelf titivate the scheme.
4. Linen Shower Curtain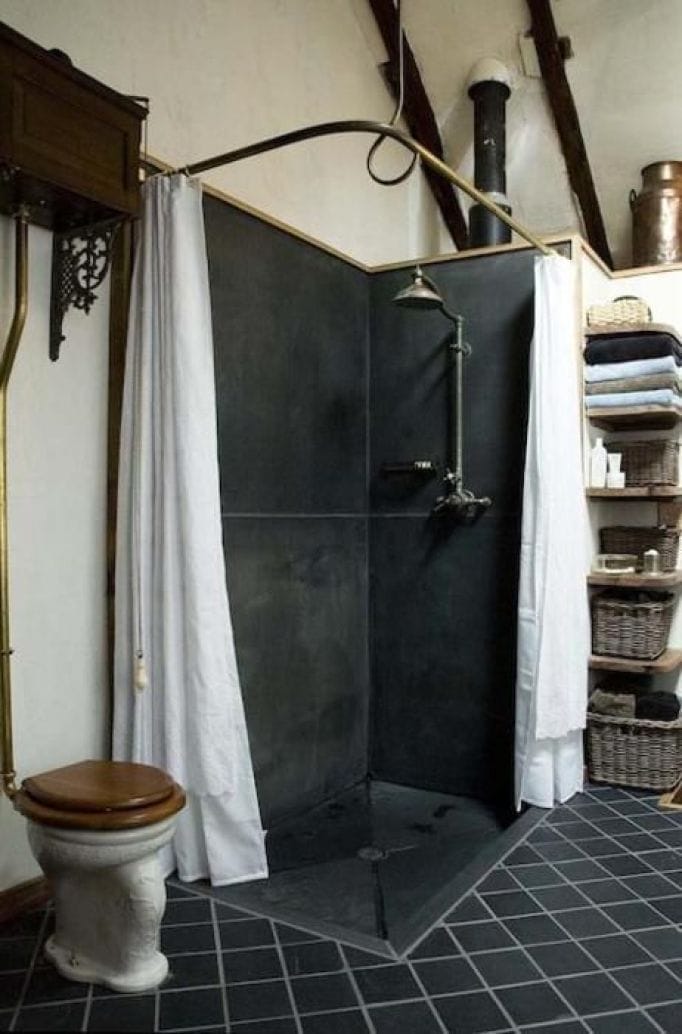 Black floor and walls in the shower area bring a sense of depth. Meanwhile, square black tiles with white grouts catch the attention.
White linen shower curtains lighten the room. Exposed beams, antique brass units, and weathered wicker baskets demonstrate rustic aesthetic.
5. White Sheer Curtains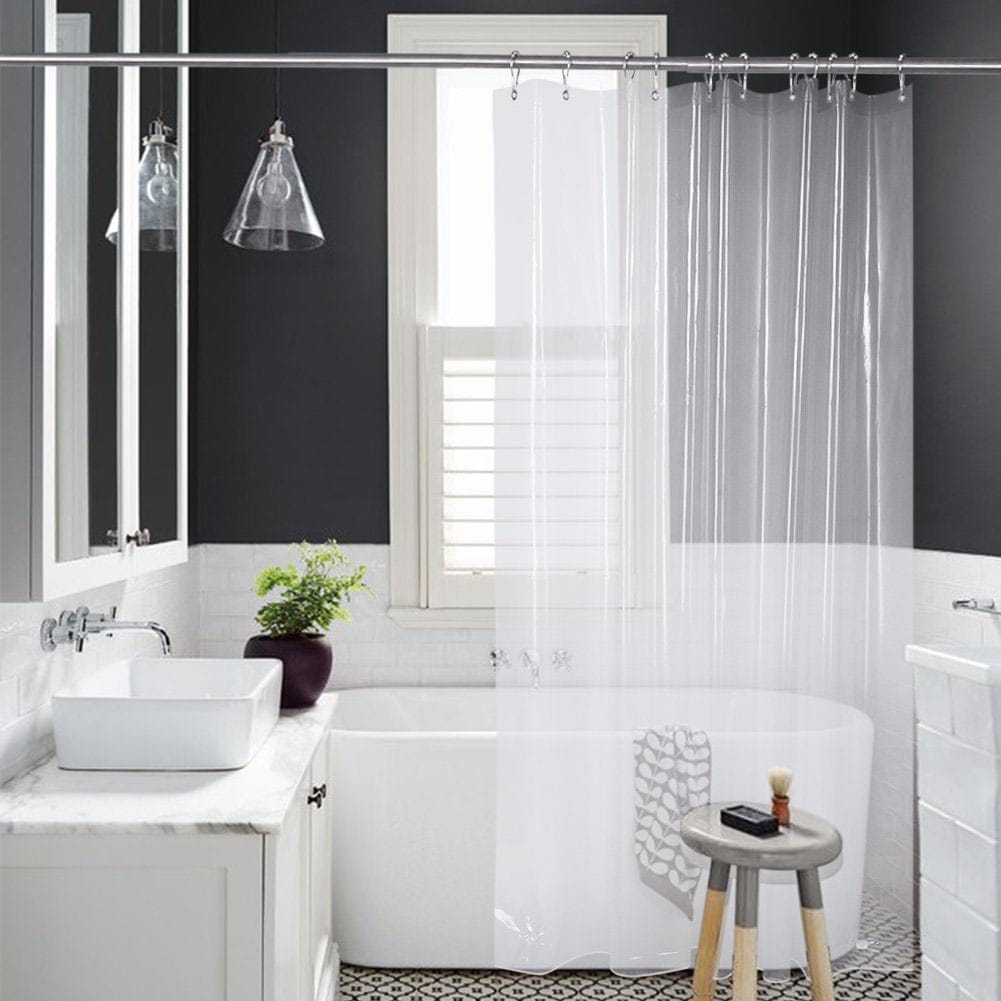 This bathroom is dressed in black and white, but it does not appear stark, thanks to monochrome patterned tiles. Marble vanity top oozes an air of opulence.
Glass pendant and white sheer curtain project an airy environment. Wooden stool and potted plant generate an organic look.
6. Floral Shower Curtain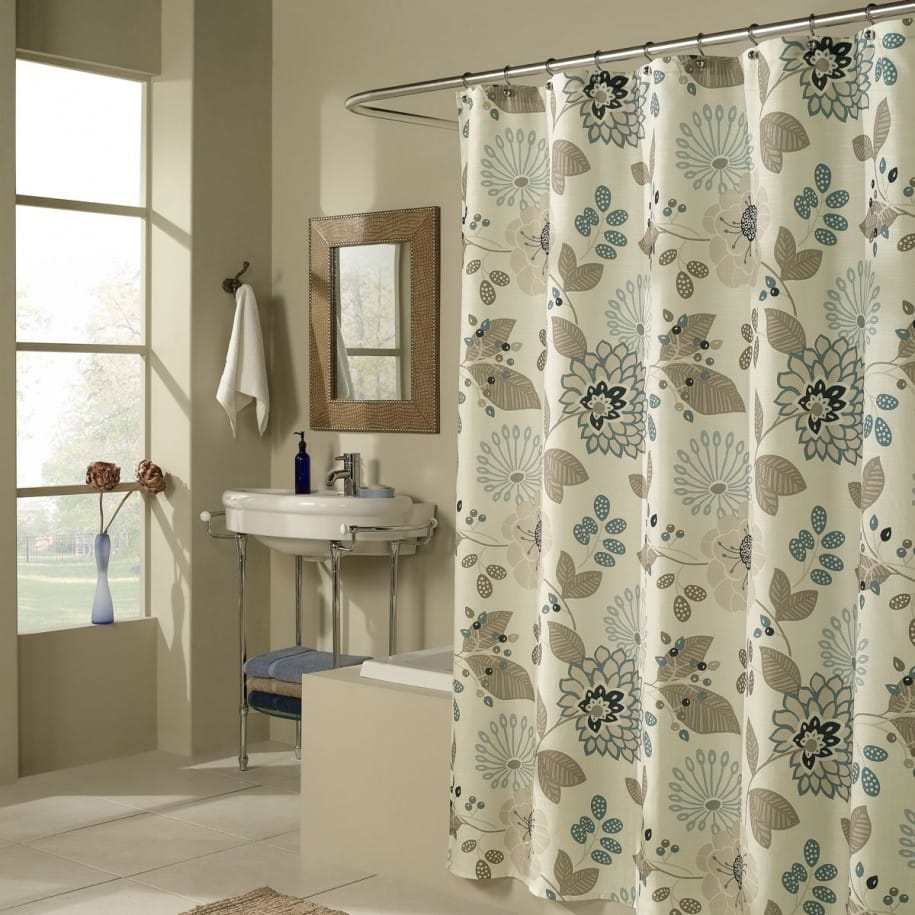 Different shades of brown make this bathroom inviting and serene. The windows admit outside views and natural light.
Floral curtain provides privacy and adorns the bathing space. Moreover, they give the room a traditional flavor.
7. Bathroom Window Curtains Amazon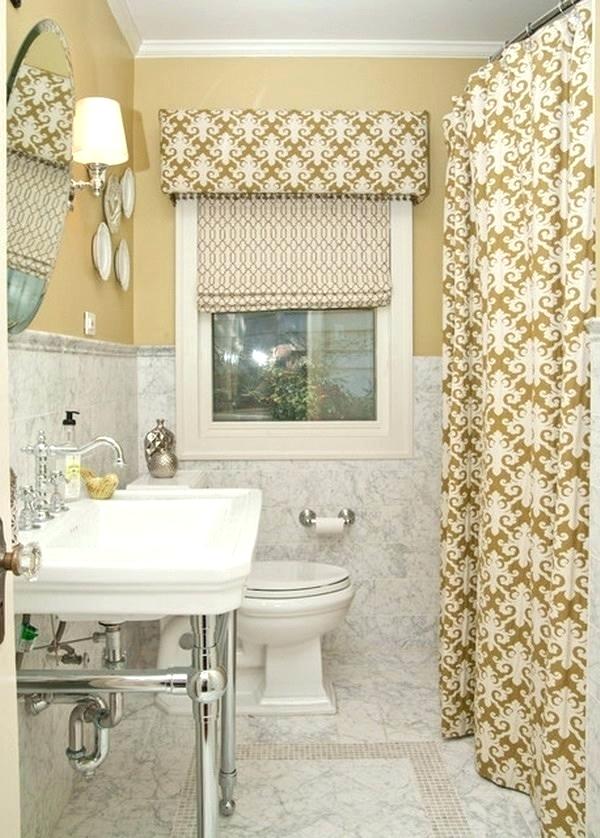 Marble wainscoting and floor tiles impart a glamorous ambiance. Light brown upper walls result in a calm bathroom.
Delicately patterned curtains highlight brown and white hues. Along with wall sconce and decorative plates, they embrace the French country style.
8. Two-Tone Bathroom Shower Curtains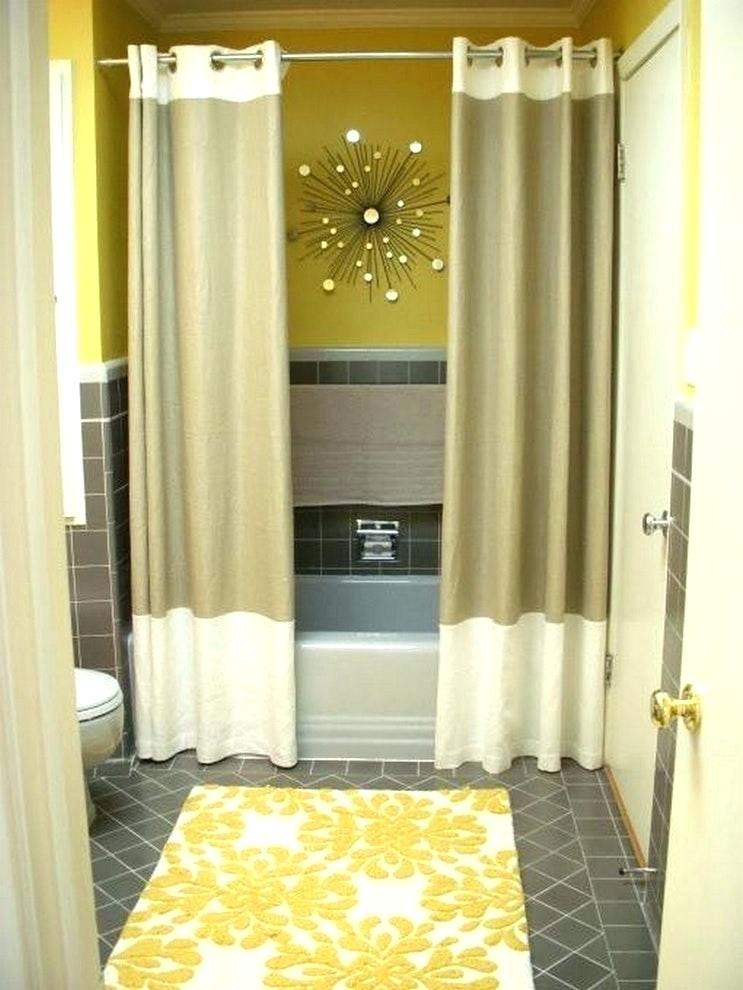 Ash, medium, and silvery grays come together in this bathroom. Those shades offer a sophisticated feel.
Brown and off-white curtains cozy up the space. Sunburst wall decor poses as a showstopper, while yellow rug and upper walls inject instant cheer into the room.
9. Bathroom Window Curtains Walmart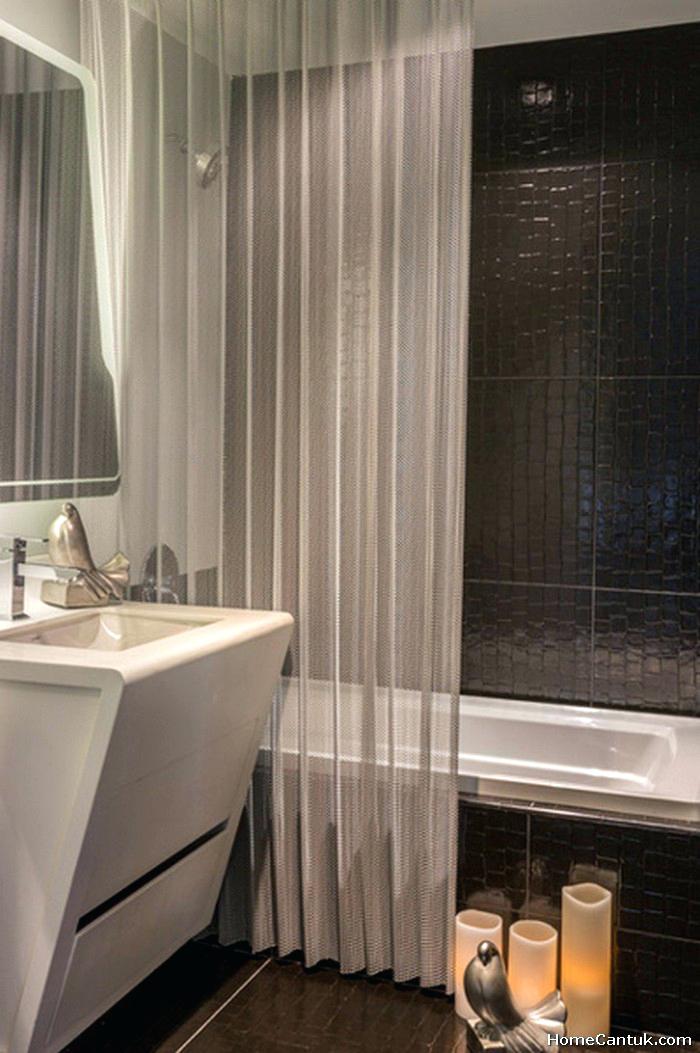 Black wall tiles add dimension to the bathroom. Dark brown floor tiles radiate soothing warmth.
Light gray sheer curtain from Walmart allows in light while maintaining the homeowner's privacy. Mirror makes the moody room seem brighter.
10. Shower Curtain Sizes
Although this bathroom is small, it is not short on style, thanks to the oversized astronomy shower curtain. It lends the space a touch of interest.
The white color palette and arched window keep the area sunny as well as open. Wooden stool cements the rustic charm.
11. How to Choose Shower Curtain Color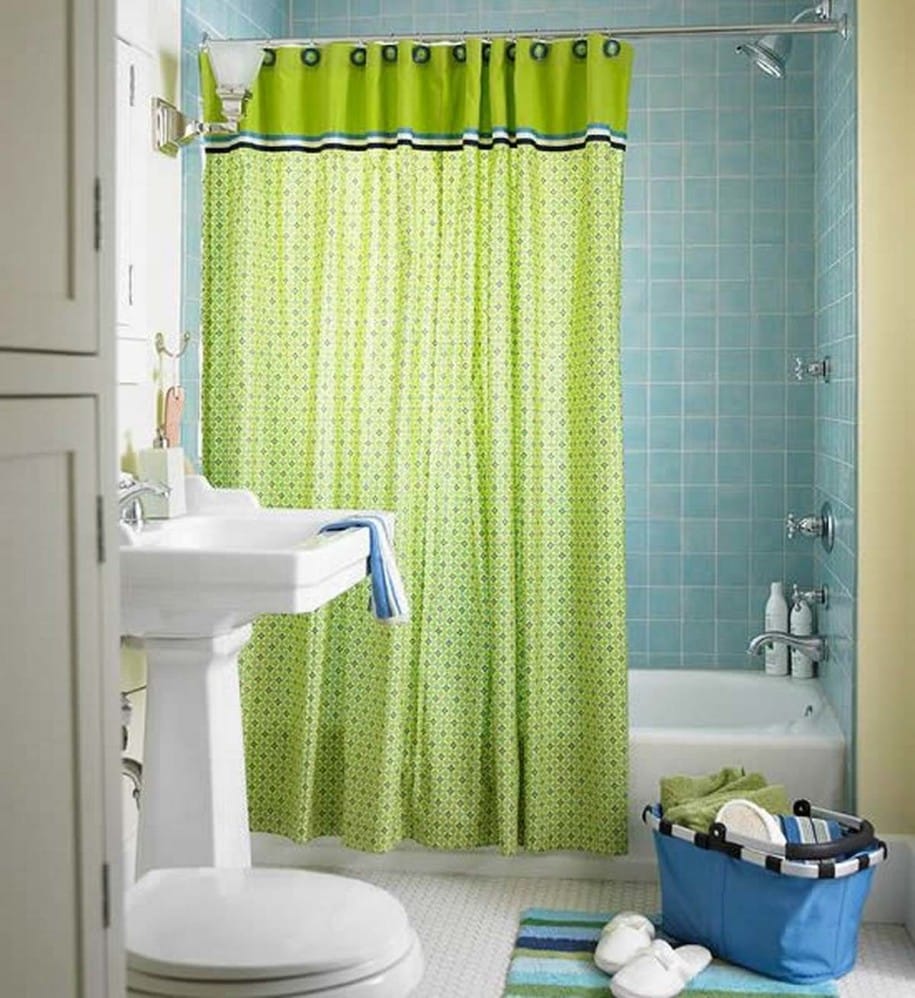 Blue and green are analogous colors. That's why they collaborate well in this bathroom.
Both light blue square tiled-walls and lime green patterned shower curtain result in a refreshing space. The rug picks up the shades in basket, walls, and curtain for visual coordination.
12. Sand and White Striped Shower Curtain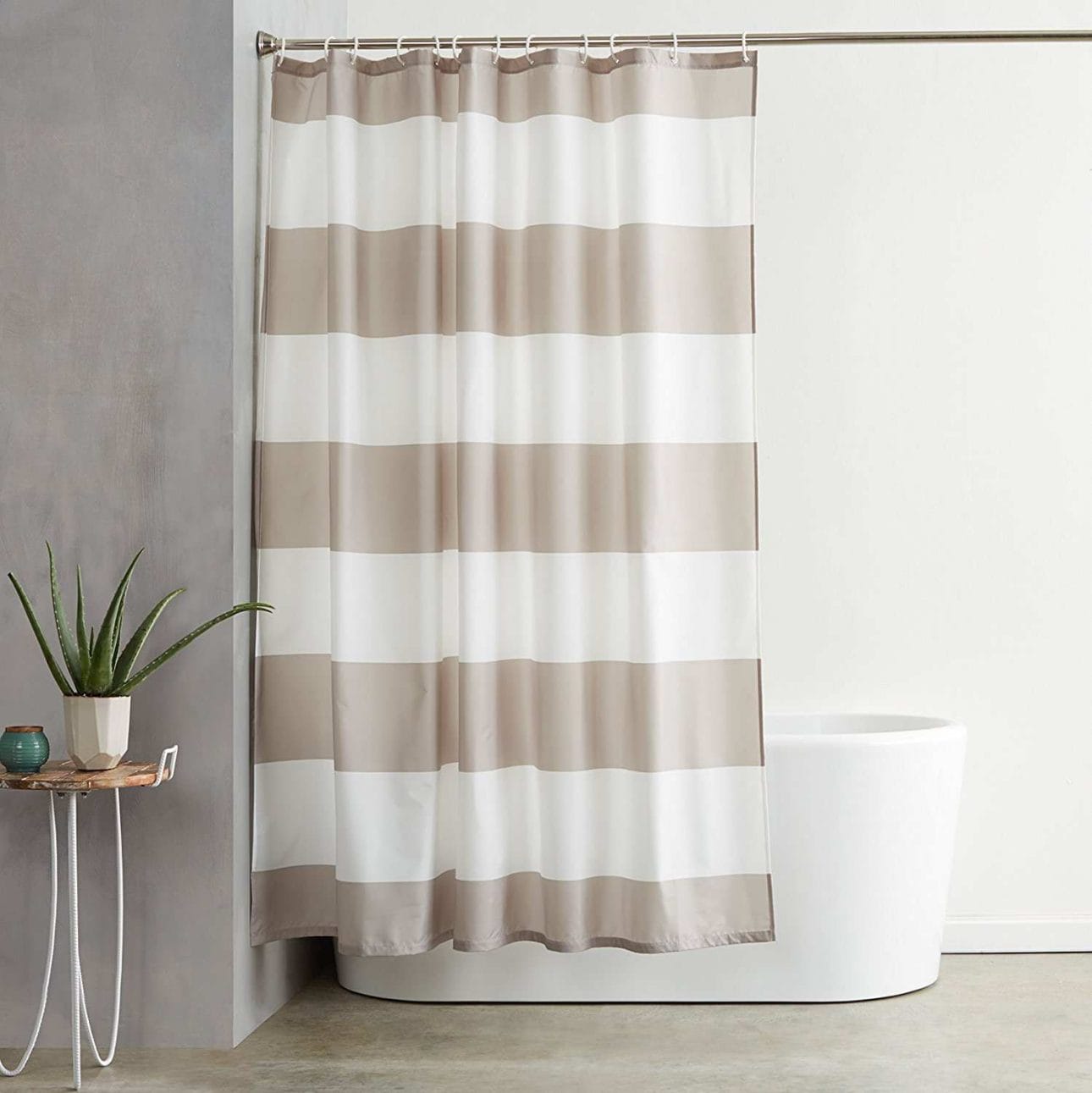 Pictured here is a minimalist bathroom with freestanding tub and table. The potted houseplant breathes life into the area.
Shower curtain features sand and white stripes. They quickly draw the eye, while the wooden floor adds a warm tone.
13. Unique Shower Curtain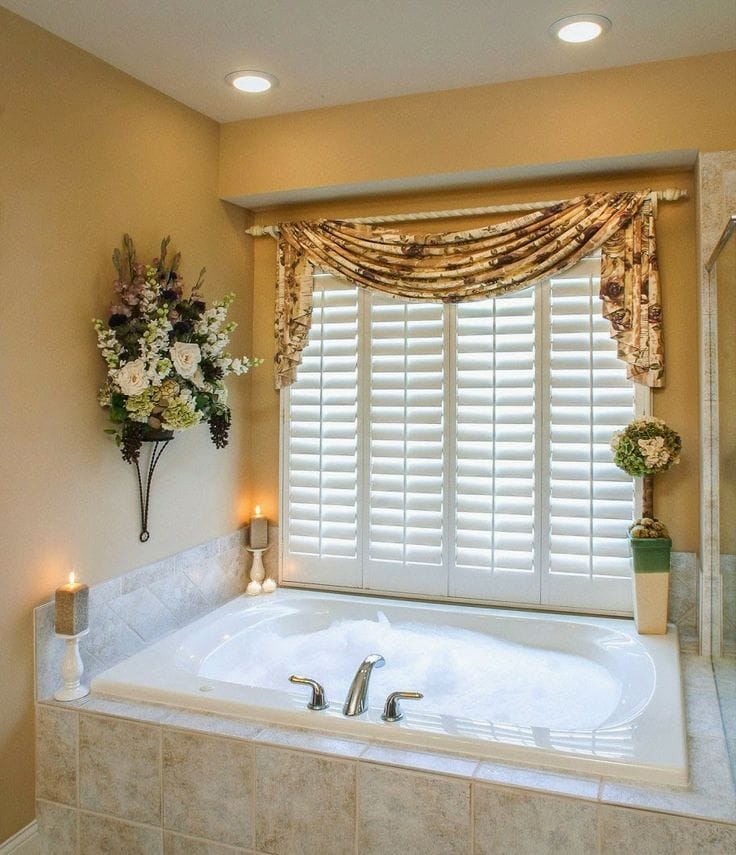 Cream and white set a tranquil environment. Flower arrangements beautify the neutral-toned bathroom in seconds.
Window shutters preserve a homey ambiance. Floral vinyl window curtain is not just waterproof but also boosts up the room's elegance.
14. Bathroom Curtains for Small Windows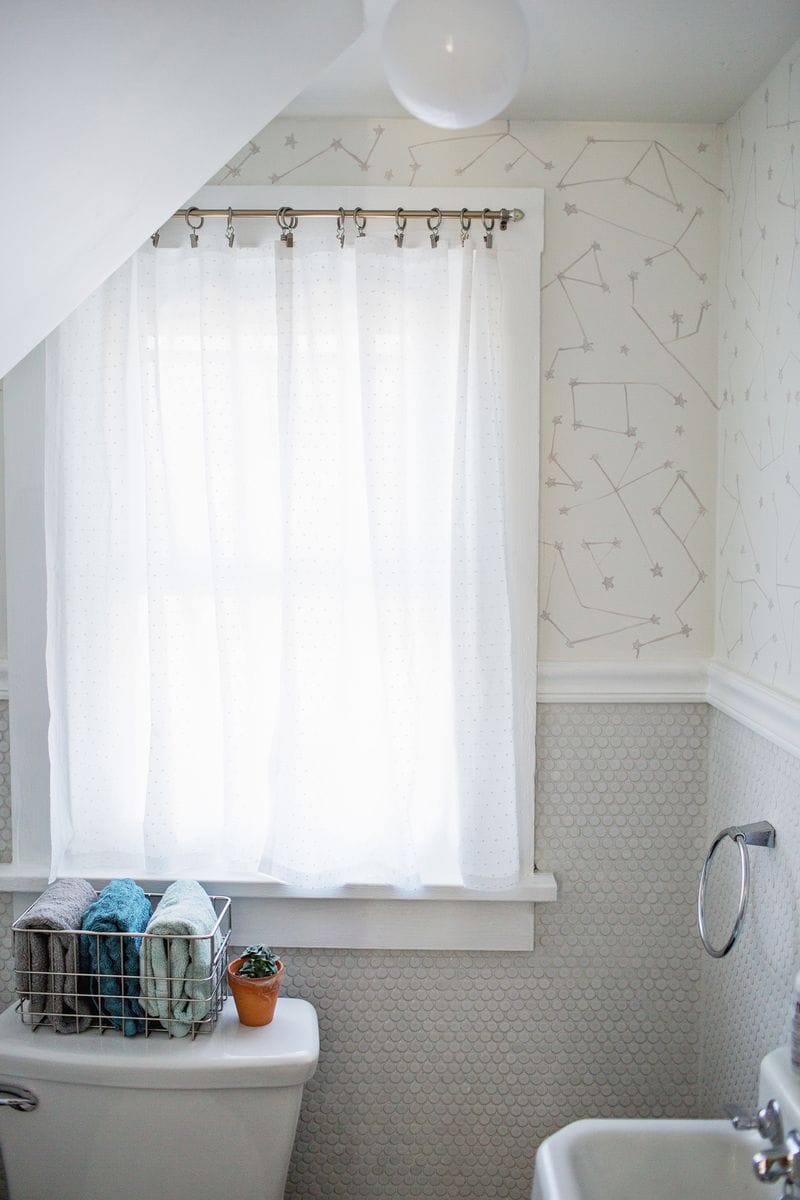 Textured and constellation wallpapers offer visual interest without making the bathroom feel busy. Stainless steel fittings develop a polished look.
White curtain complements small window and gently filters the daylight. The rolled towels and terracotta planter spice up the scene.
15. Traditional Shower Curtains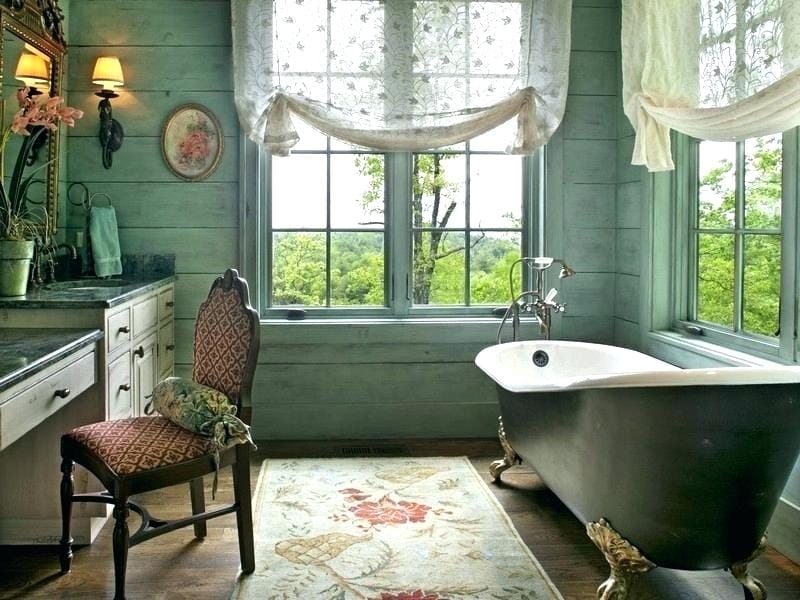 The claw-foot tub, wall sconce, chair, and ornament stamp traditional flair. Wooden floor oozes warmth to rival coolness of blue walls.
Sheer floral roman shades eliminate sun's glares and provide access to jaw-dropping outdoor views. An area rug pampers bare feet.
16. Modern Bathroom Curtains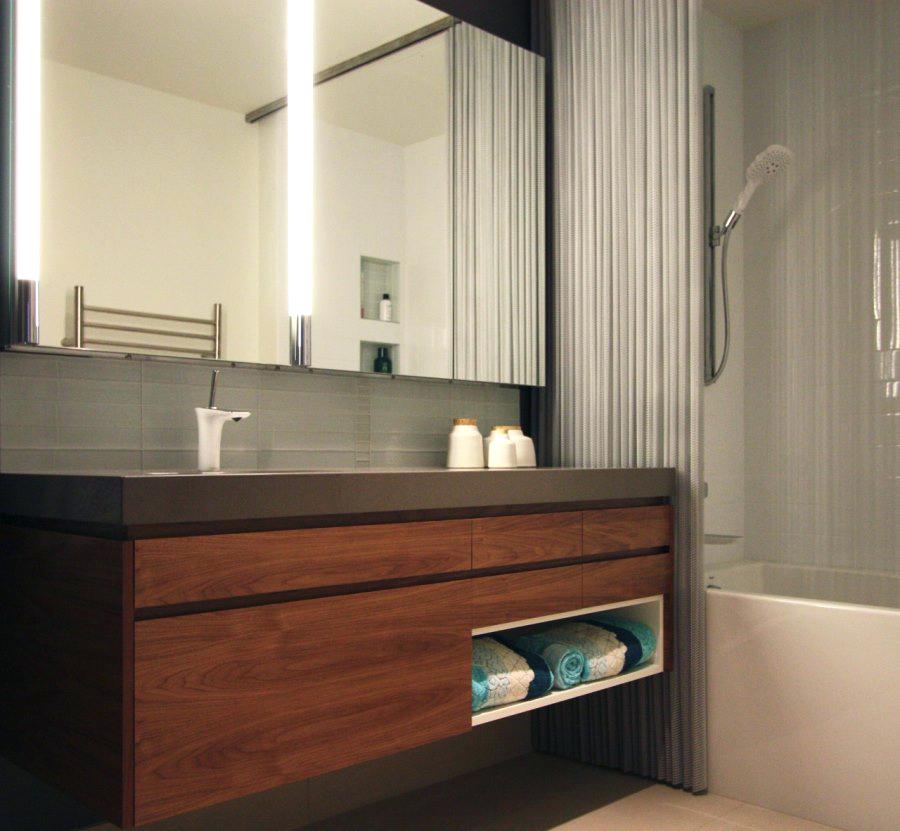 Sleek countertop and floating cabinetry lead to a stylish bathroom. Mirror and saber wall sconces keep the room from being drab.
Light gray pleated shower curtain exudes splendor. Striped towels lend the bathroom some boldness.
17. Novelty Shower Curtains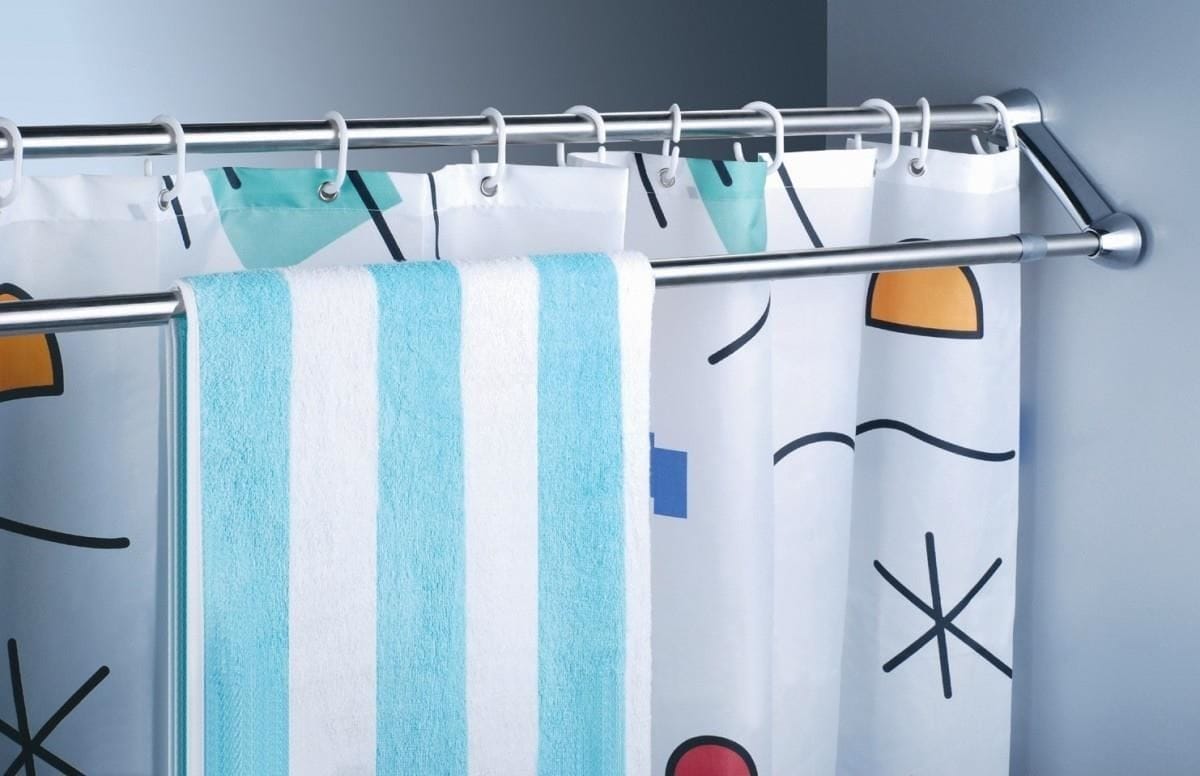 Gray walls exhibit feelings of serenity and sophistication. Stainless steel curtain rod and towel bar pepper the space with industrial charm.
Shower curtain carries fun pattern and vivid colors to the room. Meanwhile, striped towel meets curtain delightfully.
18. Turquoise Ombre Shower Curtain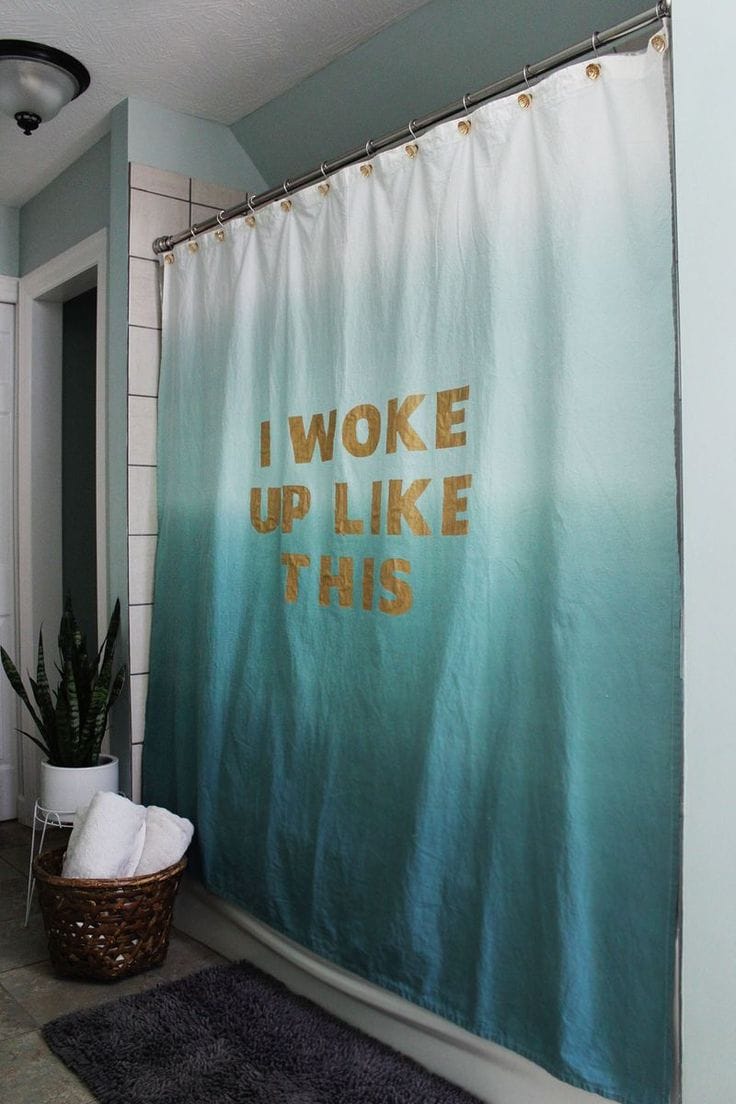 Pure white and light blue dominate the scene. A rattan towel basket carves a coastal vibe.
The oversized turquoise ombre curtain suddenly brightens up the space. It gives a soothing appeal too.
19. Monochrome Shower Curtains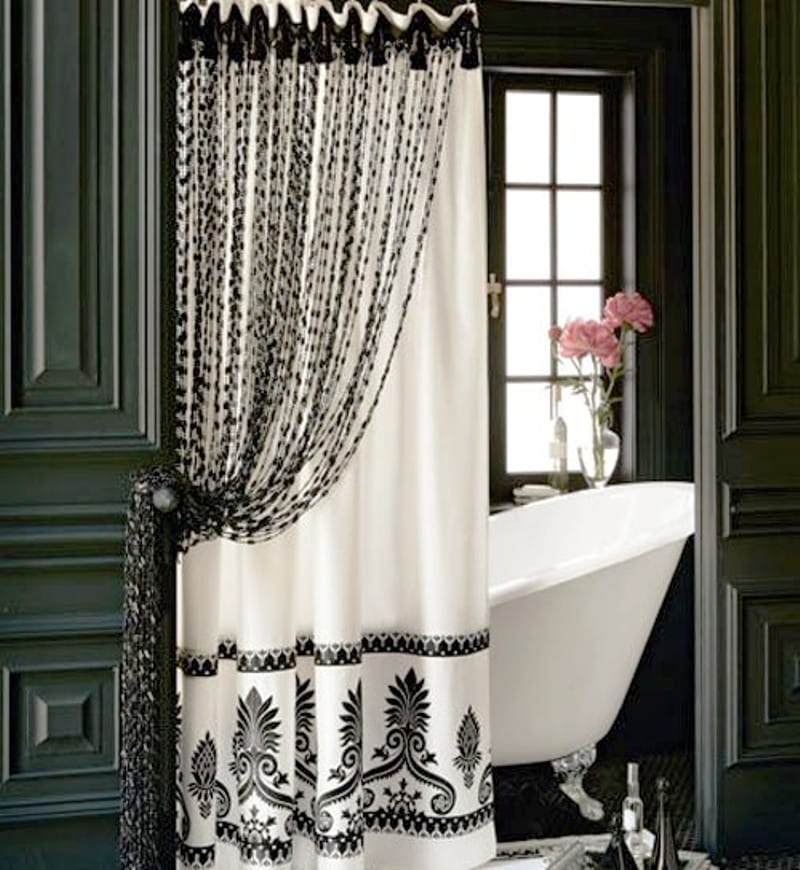 Black wall panels convey a sense of moodiness. Moreover, they carve a dramatic setting and snug ambiance.
A white claw-foot tub is high contrast to the walls. Patterned monochrome curtains pose as the focus of the room. Pink flowers jazz up the area.
20. White Shower Curtain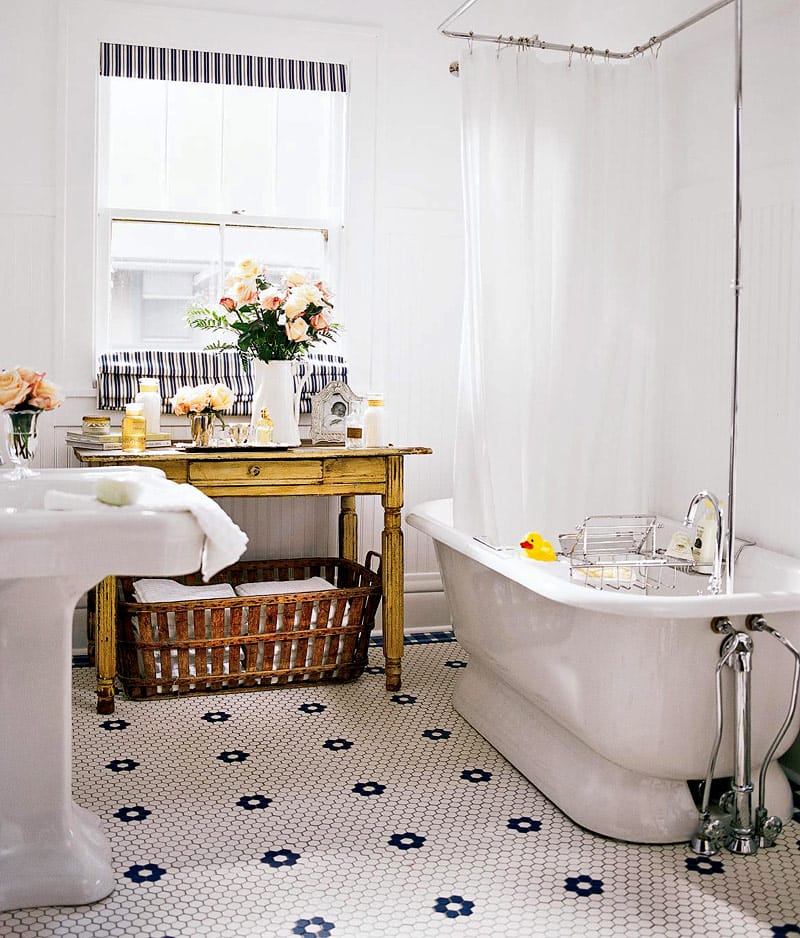 White curtain adds function and style to shower area. Meanwhile, striped roller blind dresses up the window.
Reclaimed wood basket and distressed table infuse shabby chic touches. Decorative tiles and fresh flowers develop a unified look.
21. Bathroom Blackout Curtains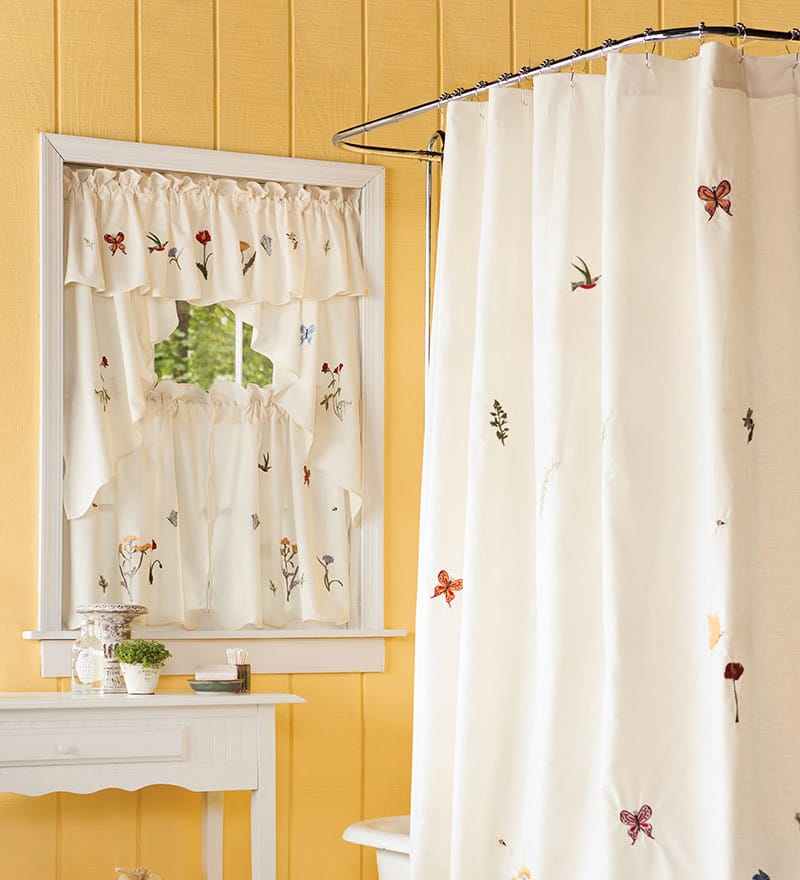 Here, the plank wall is dipped in pastel yellow paint. It brings an aura of excitement to the bathroom.
Butterfly-themed white shower and cafe curtains take center stage. A white table holds potted plant and ornamental pieces.
22. Colorful Shower Curtains Amazon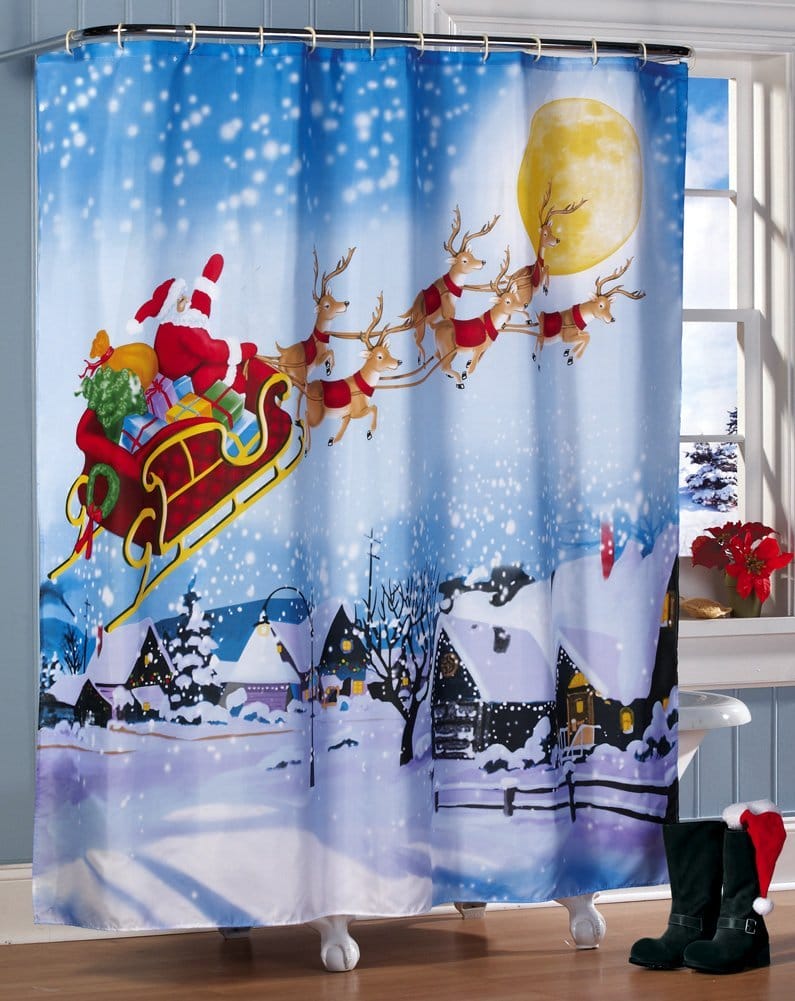 Sky blue and white promote a rejuvenating air. The window allows the sunlight to enter the bathing space.
Christmas curtain ensures the dweller's privacy and evokes holiday spirit. The warmth of wooden floor balances out chilly shades.
Investing in curtains is necessary due to privacy and aesthetic reasons. So, steal one of those bathroom curtain ideas for your upcoming project. The result certainly will wow you.