Nothing beats a big and soft armchair. However, not every living area can accommodate it. If you plan on furnishing your tiny home, luck is yours. We've gathered some comfortable chairs for small spaces.
These chairs are compact but super comfy. They allow you to curl up with Netflix binging or a great book.
Furthermore, the units still look visually pleasing. That's why we don't recommend buying the smaller version of a large chair.
Have no idea where to begin? Fear not, here are comfortable and wonderful chairs for any small rooms.
Incorporate one of them into your lovely abode. We guarantee it will make the area more functional and fantastic.
1. Bold Comfortable Chairs for Small Spaces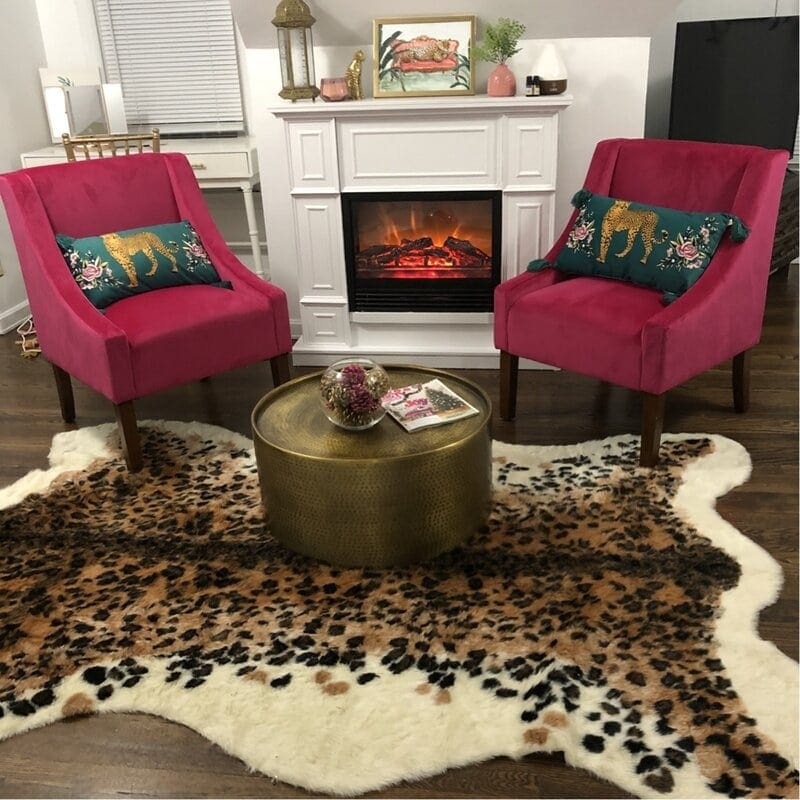 Tiny home doesn't mean you have to skimp on a vibrant color. In this example, the seating area boasts small yet snuggly magenta chairs. They inject some boldness into the living room.
Moreover, these magenta accent chairs are so gorgeous. They also resemble a classic armchair. However, the pieces actually have no armrests. Their design is also more compact.
These jewel-toned chairs don't occupy a great amount of floor space. Although the items are small, they lend your living room some character.
2. Compact yet Cozy Leather Seat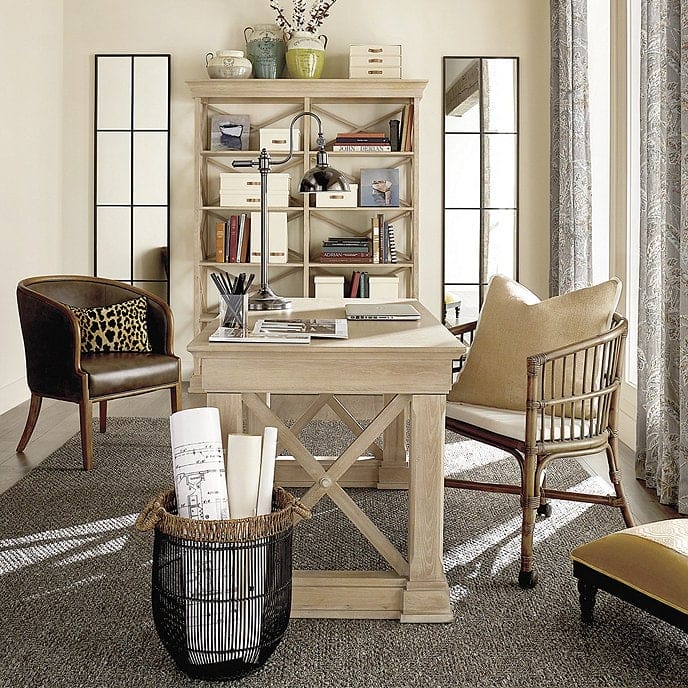 This little seat is one of the comfortable office chairs for small spaces. It might be not your dream lounge chair. However, the unit still has a purpose and looks fabulous in the home.
Furthermore, this leather chair is truly gorgeous. Additionally, it has a thoughtful design and luxurious cushioning.
Despite coming in a dark color, this leather chair still feels airy. Moreover, it makes a home office feel more welcoming and open.
3. Minimalist Armchairs for Tight Spaces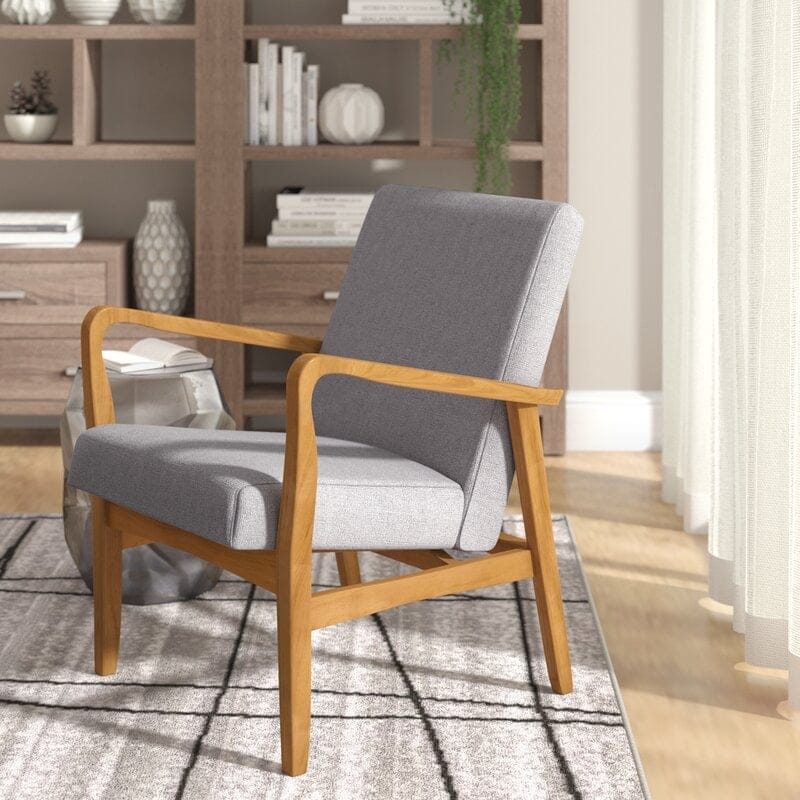 Talking about the best comfortable chairs for small spaces, consider this minimalist armchair. You can integrate it into any room.
Finding traditional armchairs for tiny rooms is not easy. They normally come in large sizes. However, this minimalist seat has the same purpose and looks excellent at once.
This minimalist armchair boasts snug upholstery as well as narrow sides. It consumes less floor space, too. Furthermore, the unit's arms prevent unwanted falls when you fall asleep.
4. Stylish Comfortable Chairs for Small Spaces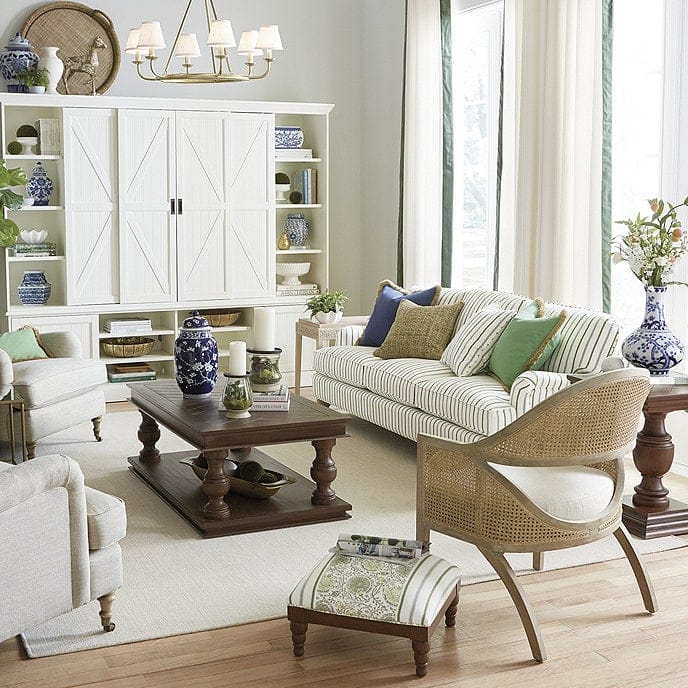 This living room features a trendy cane side chair. The unit quickly carries a bit of character to the seating area. Additionally, the item is intricate, giving it detail and rich texture.
Despite the intricacy, this cane chair carves an airy feel due to its design. The unit seemingly eats up less floor space than it actually is.
Furthermore, the cane side chair doesn't feature a high back. That means there's no unobstructed view. As a result, the living room feels more inviting and less crowded.
5. High Back Small Chairs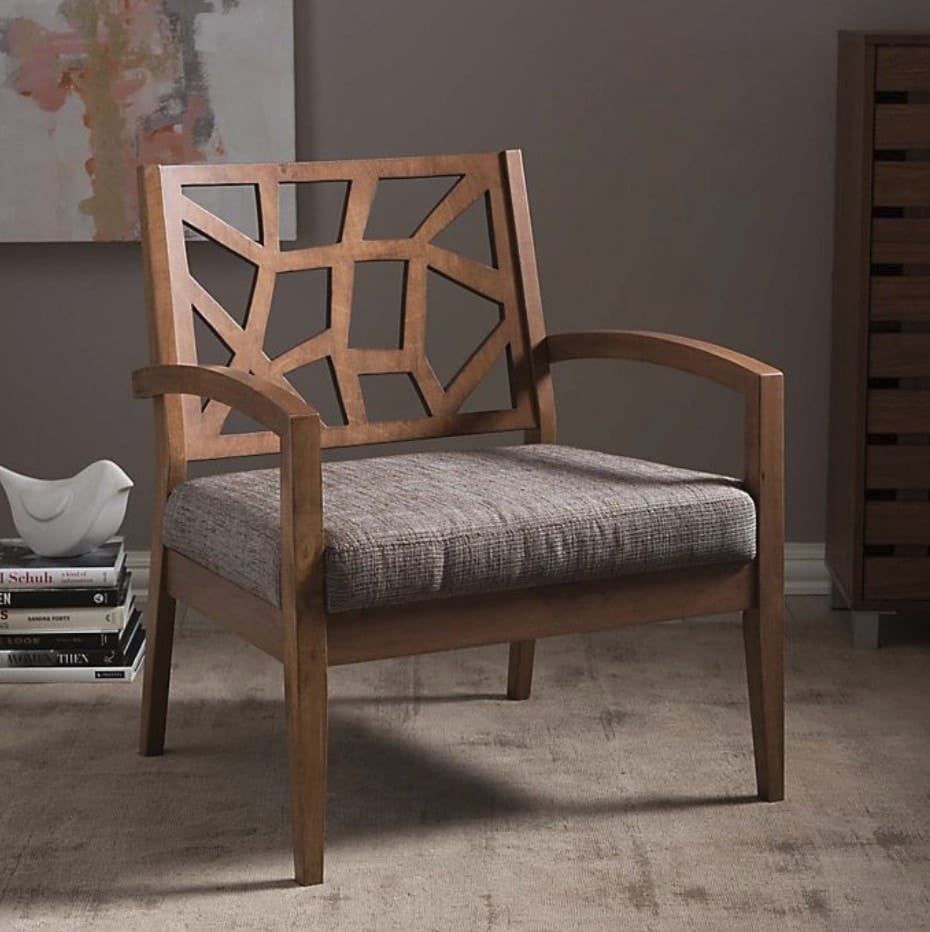 We fall in love with this armchair. Not only is it petite and short, but also consumes very little floor space.
Moreover, this small chair boasts a compact design. However, it is functional as well. The item comes with a lovely high back and expensive-looking cushion. They make the unit supportive and comfy.
The chair features an impressive pattern. It lends the unit color and texture without becoming overwhelming. Moreover, the item keeps a tiny room from feeling claustrophobic.
6. Comfortable Reading Chairs for Small Spaces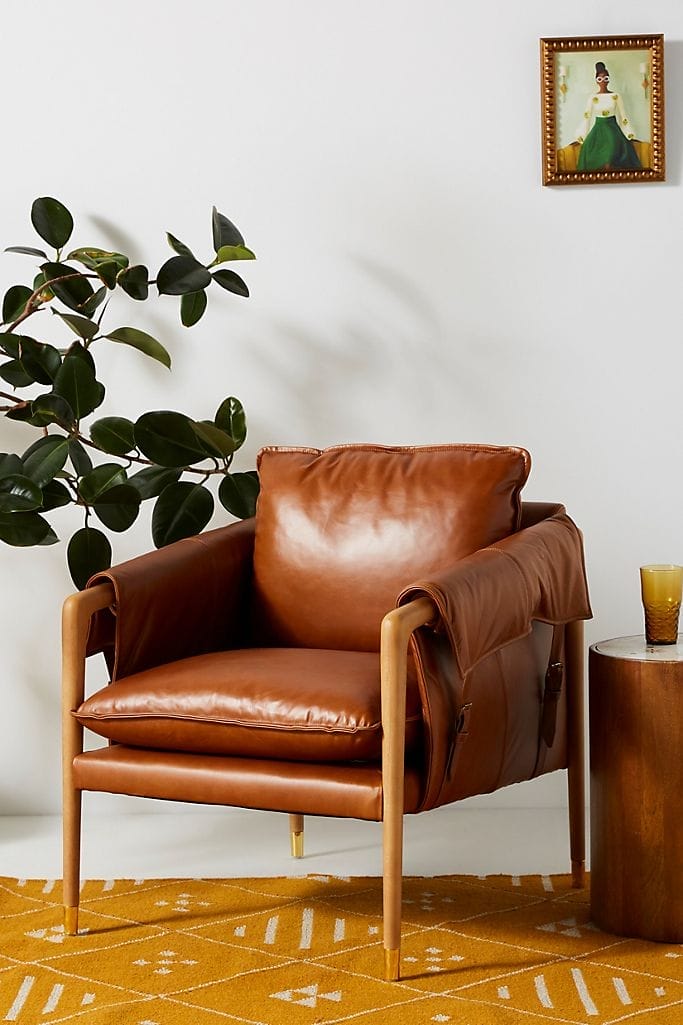 Finding a compact and comfortable leather chair can be challenging. However, this unit does the trick. It looks super stunning, too.
Since the armchair sits higher up, it leaves plenty of space around its legs. This infuses the room with an open ambiance. Meanwhile, the arms keep you from falling off the floor.
Moreover, the leather chair has an elegant and soft seat cushion. Undoubtedly, it is an ideal spot to cozy up with an incredible book.
7. Low Seating Wingback Chair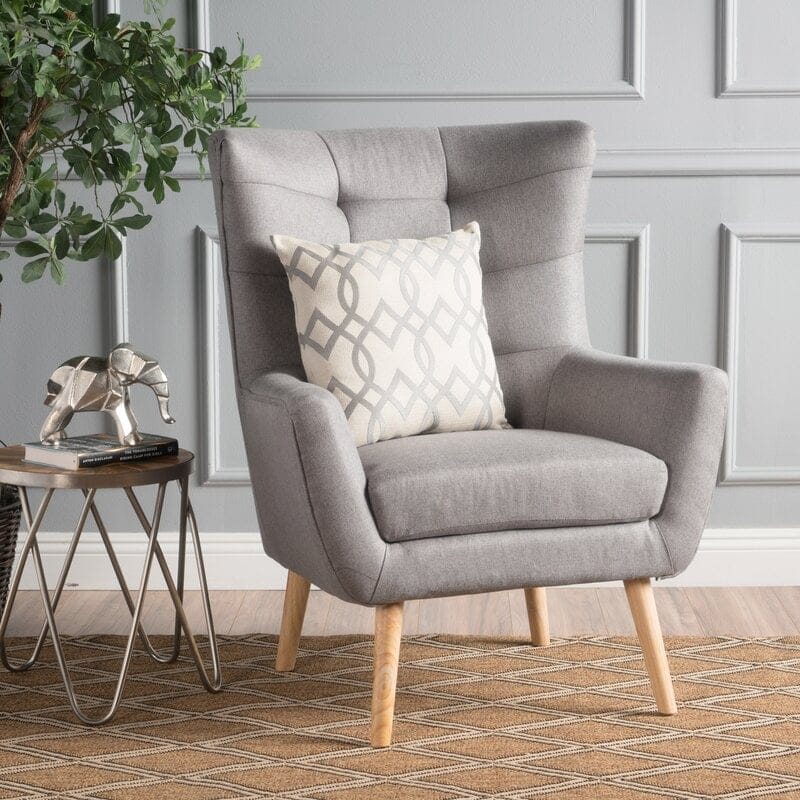 This is definitely one of the comfortable chairs for small spaces. It includes tiny and tapered legs. Moreover, the low sitting unit features a high curved backrest. However, the item does not overwhelm the conversation area.
Furthermore, this low seating chair spices up any living space. It would work great in an office, family room, or hallway.
This chair looks a bit formal. Yet, it still offers ultimate comfort. The unit also sends out a contemporary flavor in a jiffy.
8. Mid-Century Modern Comfortable Chairs for Small Spaces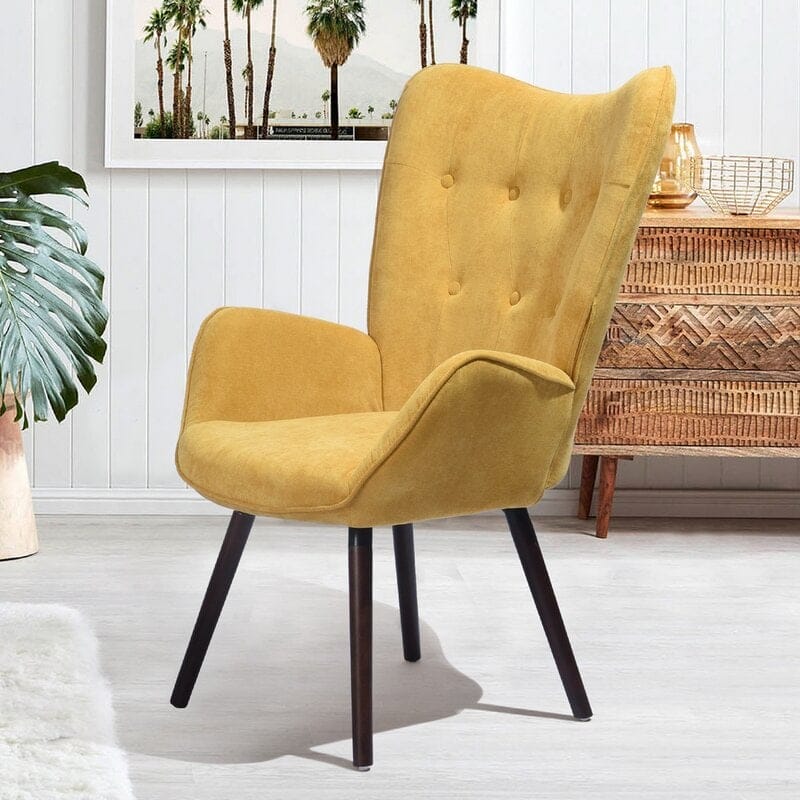 As you see, this chair looks very comfortable. It employs a tall back to provide lots of support. Furthermore, the unit has a super plush seat cushion and armrests. The arms ensure your safety while dozing off.
This chair is absolutely marvelous. However, it is quite compact. Moreover, the item can fit into a tight space with ease.
The manufacturer raised the seat off the floor. This assists even out the chair's high back. It also prevents the furniture from being clunky in a small space.
9. Comfortable Nursery Glider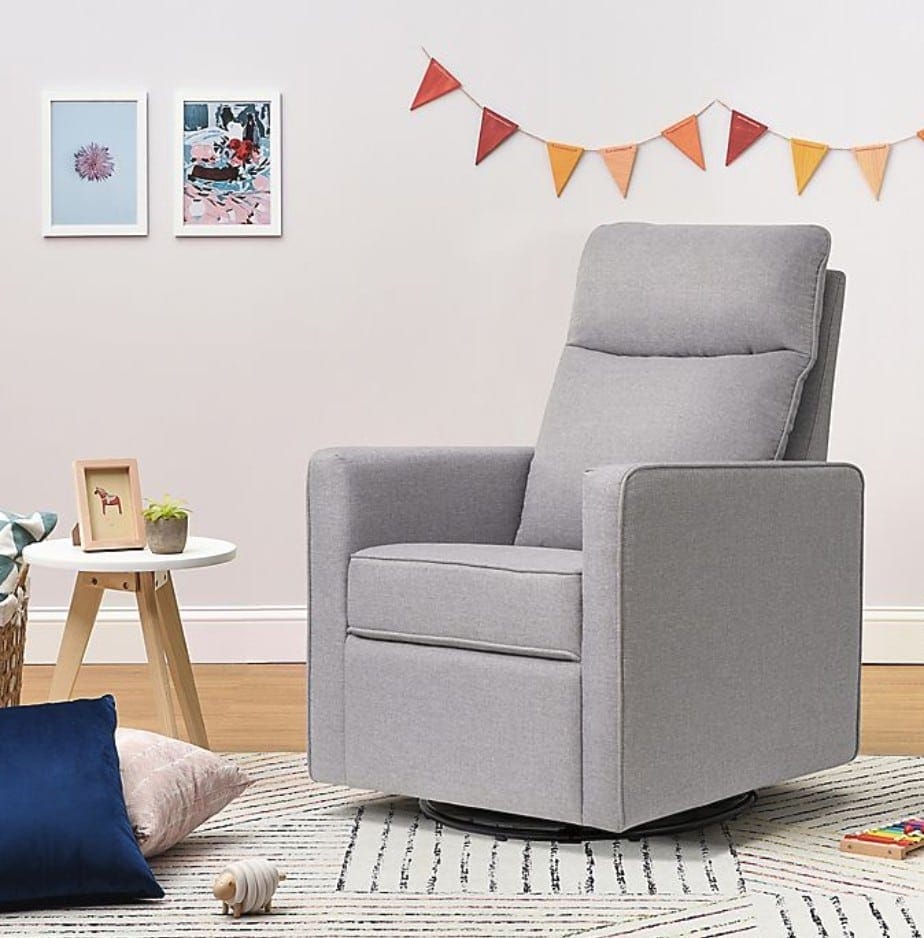 When thinking of nursery furniture, child-size lounge chairs, and bassinets probably spring to mind. That's definitely true for many baby rooms. However, we recommend giving a compact glider a try.
The nursery gliders fit perfectly into any baby rooms with otherwise chunky units.  They are various colors and styles to select from.
You could tuck a nursery glider into your nursery's corner. It is cozy enough for tired parents to get their babies to sleep. The piece would look delightful in the other rooms as well.
10. Tufted Comfortable Chairs for Small Spaces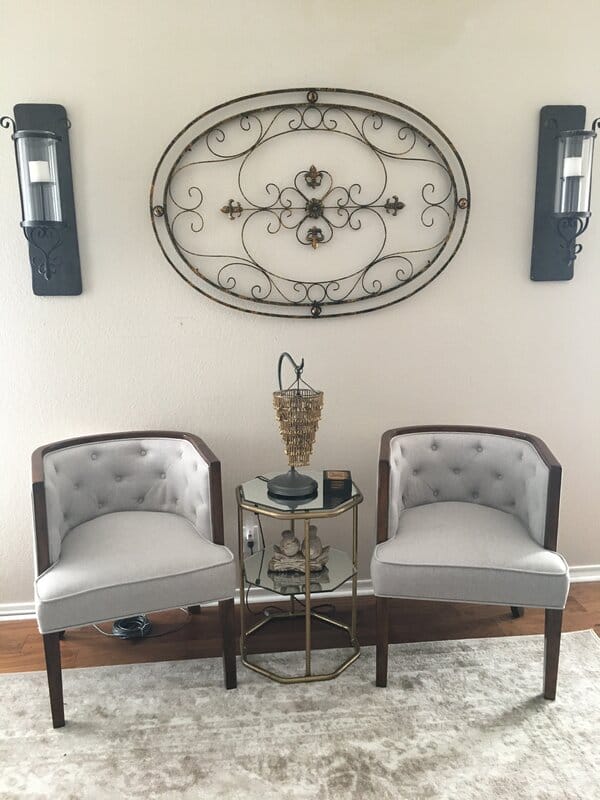 Speaking of comfortable chairs for small spaces, you should consider these tufted armchairs. They are not only uber-comfy but also sophisticated. The units are a terrific complement to your tiny room.
Here, the gray fabric and dark-toned wood produce a bodacious contrast. Meanwhile, the tufted details quickly elevate the chair's design.
These tufted armchairs have low backs. They instantly make the foyer feel less crowded and more inviting at once.
11. Striking and Comfortable Chairs for Small Spaces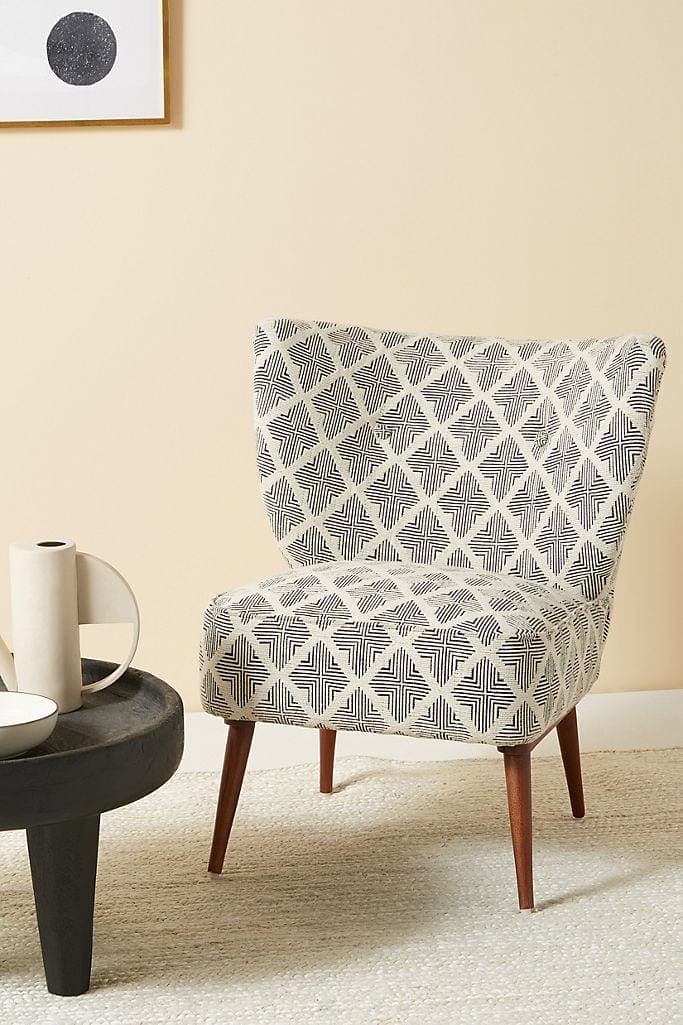 This charming seat serves various purposes. It can pose as a cozy reading chair or an accent piece. The item oozes sophistication and steals the attention immediately.
Furthermore, this accent seat is one of the comfortable desk chairs for small spaces. Finding it is actually not hard. However, what sets the unit apart is the gorgeous detail along its back.
This chair has an eye-catching design without overwhelming a space. The item is also really cozy to sit in. Furthermore, the unit isn't oversized, so you could integrate it into any room.
12. Comfortable Scandinavian Reading Chair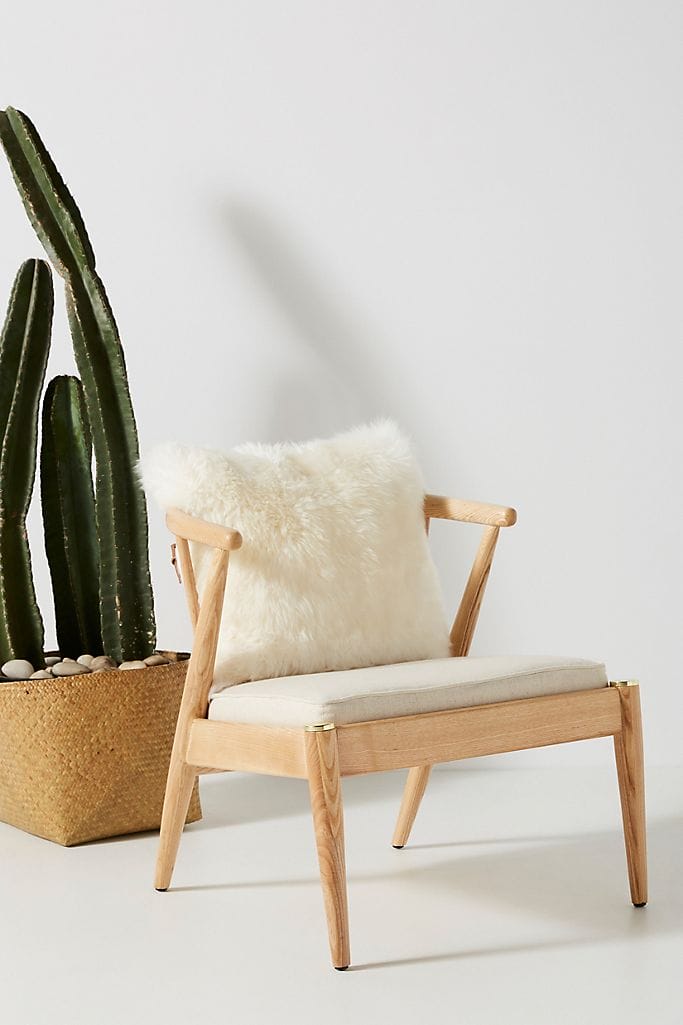 Getting trendy reading chairs for tight spaces surely can be tough. You should not stick to the idea of a classic seat. We recommend choosing something a bit different.
This Scandinavian accent chair is amazing. It doesn't occupy much floor space at all. However, the unit still offers comfort.
Furthermore, this accent seat is both stylish and super cozy. Moreover, it features armrests which are crucial for any reading chair. The piece boasts a shaggy back cushion, too.
13. Comfortable Dining Chairs for Small Spaces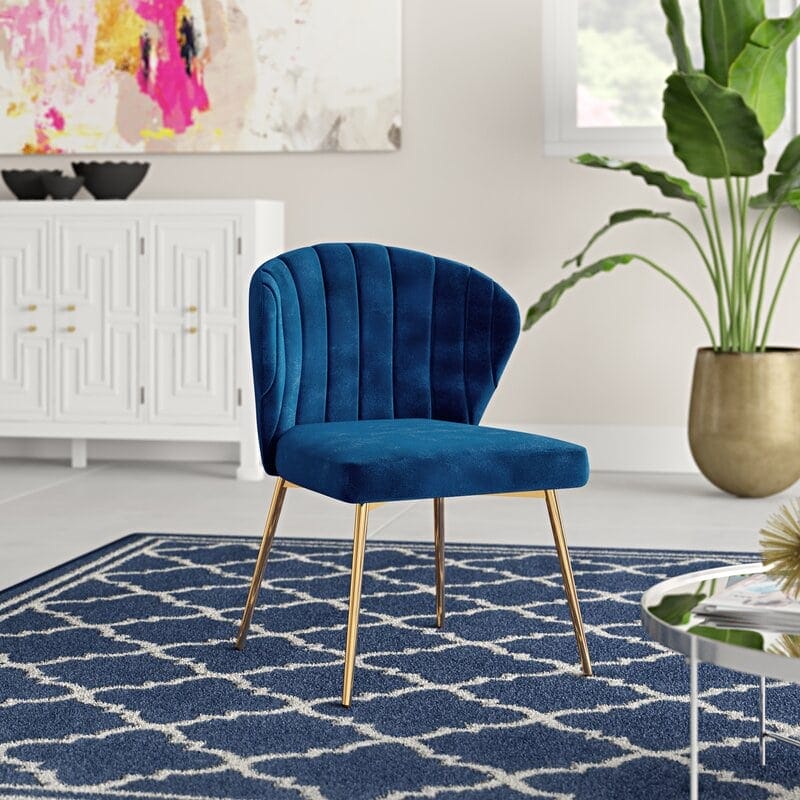 Talking about comfortable chairs for small spaces, don't forget about this velvet side chair. It isn't only trendy, but also glamorous and versatile.
You could use this chair as a small dining table or an accent seat. Another clever option is incorporating it into your home office.
The chair comes with golden legs and navy velvet upholstery. They effortlessly make it look lavish and trendy.
Furthermore, this side chair is a lovely compliment to any room because of its compact size. The unit conveys glamor, elegance, and openness as well.
14. Comfortable Bohemian Woven Chair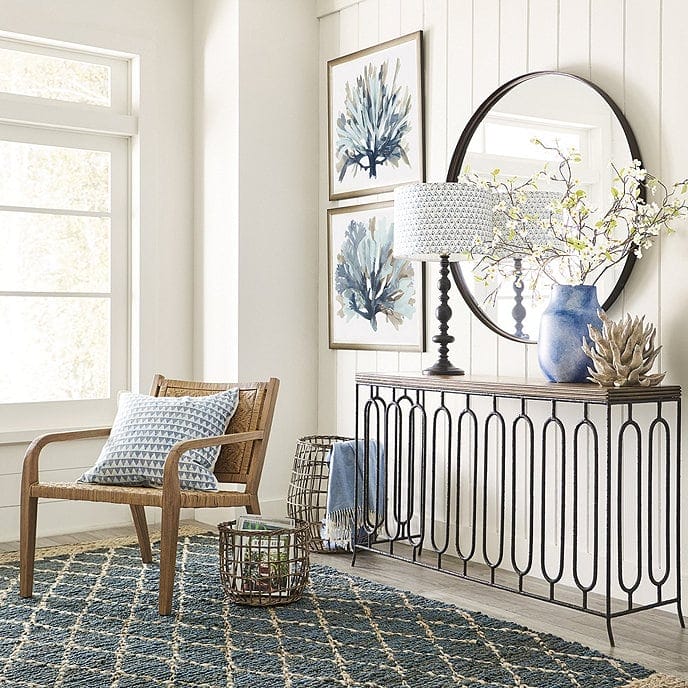 This is obviously one of the cozy chairs for small rooms. Although the woven chair has no additional accessories, it looks impressive.
The seat infuses a Boho flair into any room. It reminds us of a lounger chair due to its frame. Meanwhile, the woven rattan design lets the unit work with your body naturally.
Since this woven chair is comfortable, you actually don't need any pillows. It is certainly an ideal size for any small space.
The chair exhibits an open feeling in an instant. Furthermore, the arms ensure that you can indulge in comfort.
15. Comfortable Chairs for Small Spaces with Geometric Patterns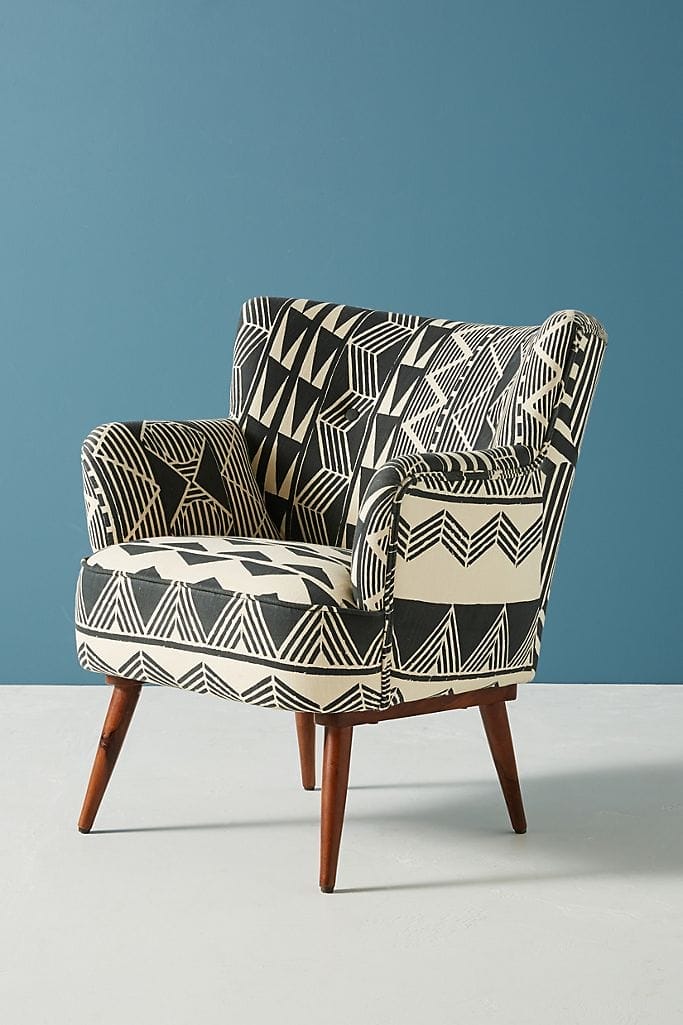 People who live in small homes typically buy chairs in solid colors. Moreover, furniture units normally have minimal decorations.
As a result, the rooms don't seem cluttered. However, this can create a somewhat plain look.
We recommend adding this armchair to your living area. It comes in a monochromatic color palette. However, its busy pattern keeps the unit from being bland.
Furthermore, the geometric pattern imbues the space with some character. In addition, this armchair is cozy and compact. That means it won't only be an accent piece.
16. Simple Woven Rattan Armchair
When it comes to comfortable chairs for small spaces, people usually forget about rattan armchairs. In fact, the piece is both adorable and cozy.
Moreover, this woven rattan chair evokes a Bohemian flair. The unit doesn't sport any plush cushions.
However, its design boasts curves in the proper spots. They help support your body. For sure, you won't fail to notice them.
This rattan armchair already has a welcoming, open, and airy look. It can perfectly fit into any small room. Furthermore, the unit consumes less floor space.
17. Modern Comfortable Chairs for Small Spaces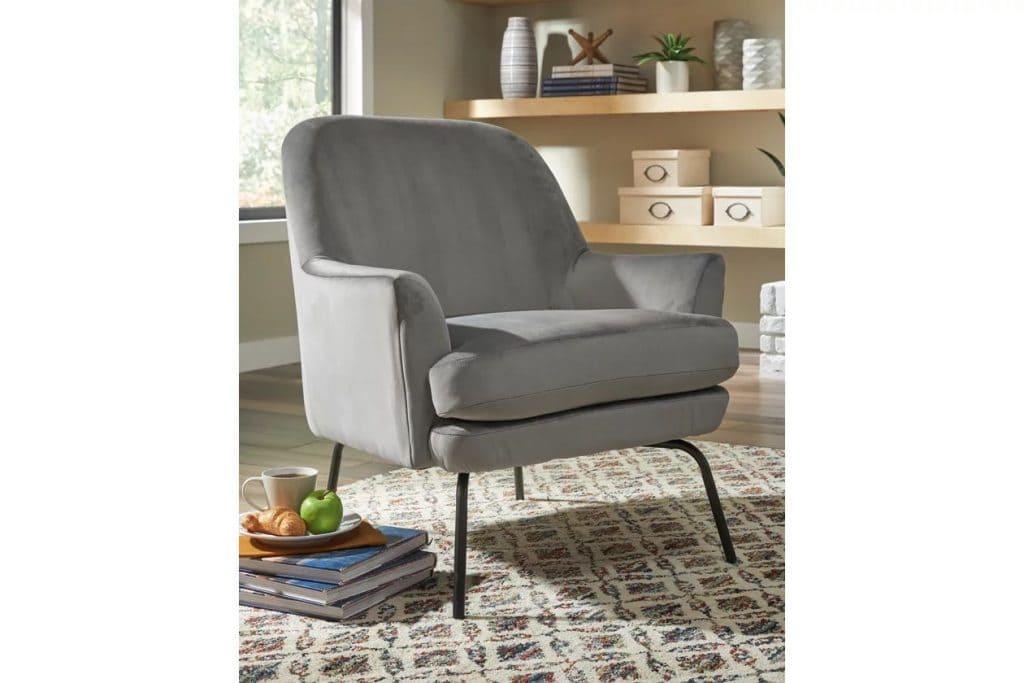 Do you love all things gray? If yes, this is one of the comfortable chairs for small spaces to purchase. It will certainly fit into your abode. Moreover, this accent seat gives off a modern appeal.
The chair is not so large. However, it sits nicely lower to the floor. This allows for a thick and soft seat cushion to increase its comfort level.
Tuck this modern chair into any small corner. We guarantee you will obtain many uses of it. The light gray upholstery itself keeps things airy.
18. Cozy Rocking Chair for A Small Bedroom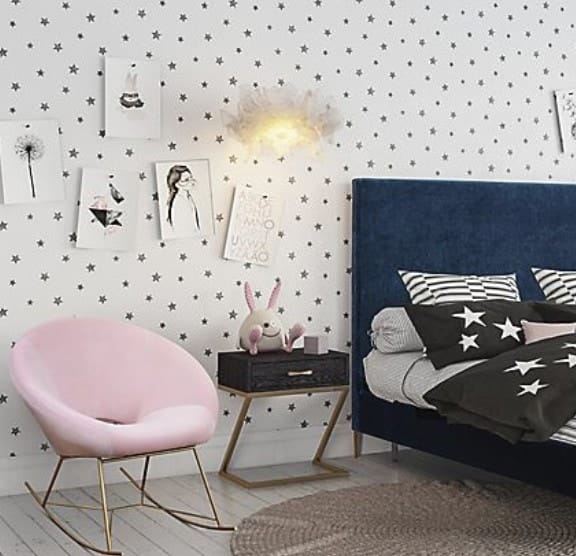 Some people probably don't consider this one as a small bedroom chair. However, a rocking seat would work great in tight spaces. You could tuck it into any room's corner with ease.
Moreover, we recommend getting a comfy rocking chair with a low profile. That way, it does not seem huge in your pocket-sized bedroom. The item needs less floor space for rocking back and forth as well.
19. Comfortable Chairs for Small Spaces with Ottomans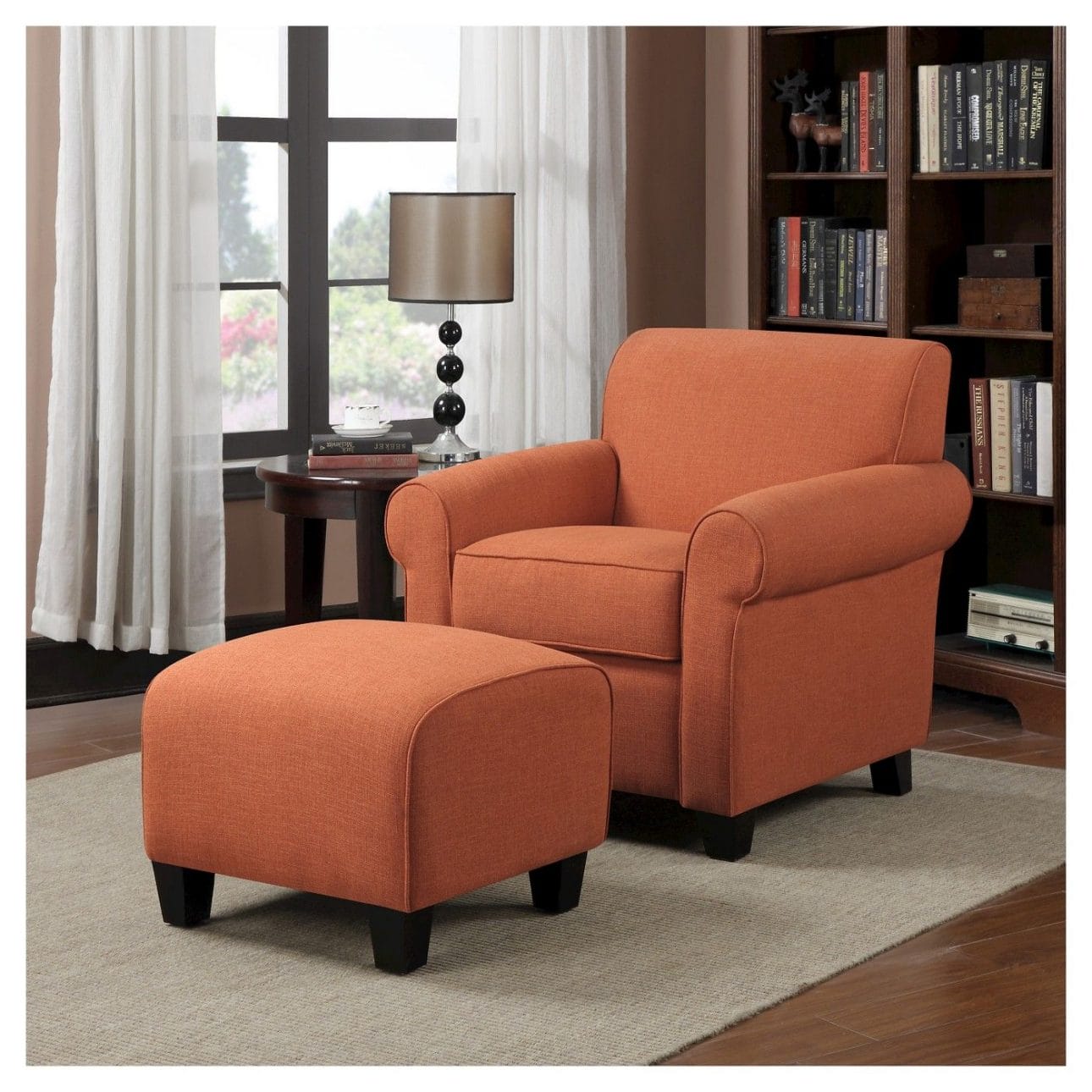 We admire this ottoman and armchair set. It is small yet snuggly. Moreover, the furniture pieces allow you to put your feet up.
Moreover, the armchair and ottoman boast super thick cushioning. They offer easy maintenance as well.
The ottoman provides extra seating space for visitors. It also doubles as a side table. Furthermore, the chair is wider than other chairs. However, the unit is still small enough to be cozy furniture for small rooms.
20. Purple Comfortable Chairs for Small Spaces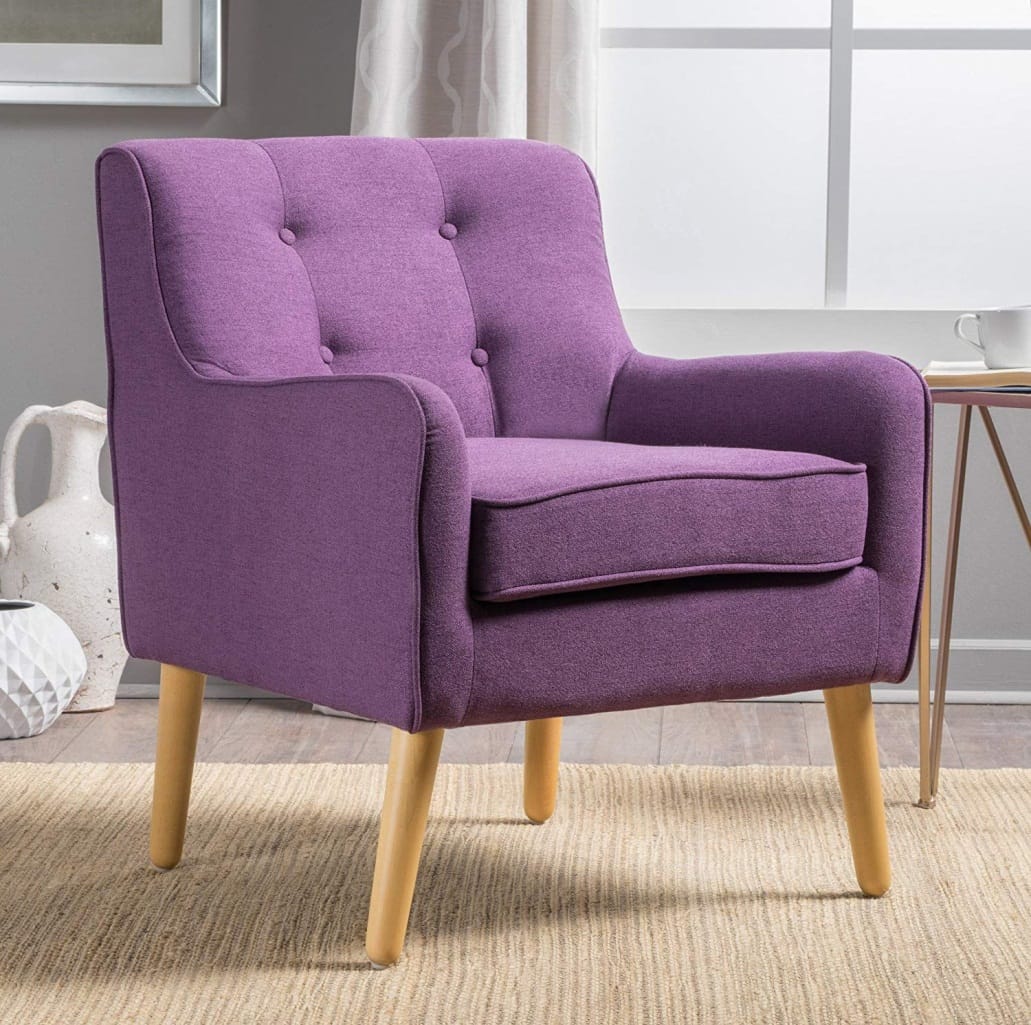 We can' stop admiring this armchair. It is trendy and classic. The piece oozes a mid-century modern charm. Furthermore, the item works amazingly in any small room.
This is definitely one of the comfortable chairs for small spaces. It is also truly versatile and reasonably priced.
Moreover, the chair comes with tufted fabric upholstery. Not into purple? No worries. You can opt for either a teal unit or the charcoal one.
21. Square Arm Tufted Chair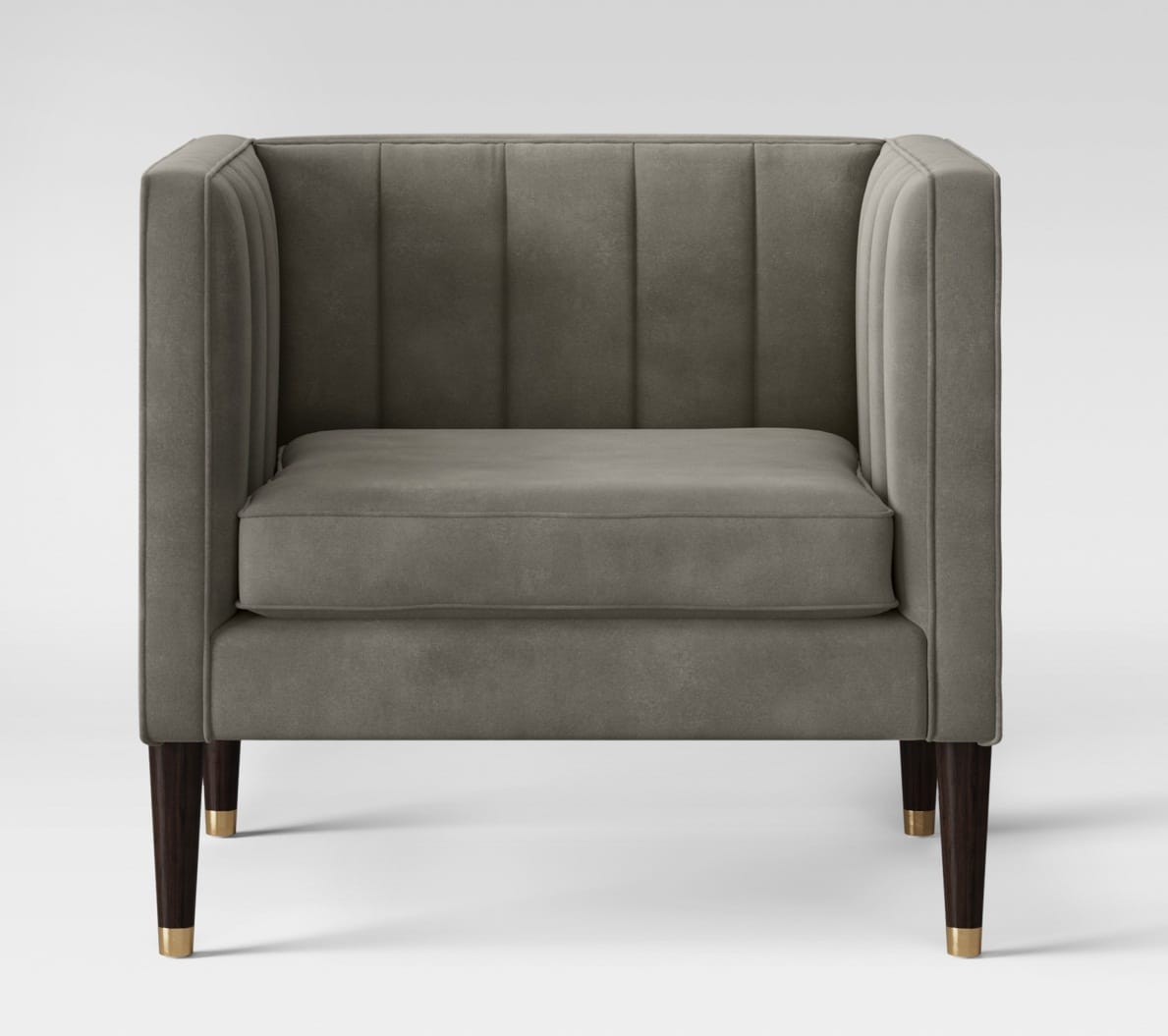 Speaking of comfortable chairs for small spaces, do consider this Soriano channel armchair. Not only is it sleek, but also stunning and snuggly.
This gray velvet armchair features French-seam upholstery. It will glorify your small living room instantly.
Moreover, the square armchair is a fabulous addition to any tight space. Not only does it allow easy assembly, but also offers sturdiness and comfort.
22. Medford Club Chair for Small Spaces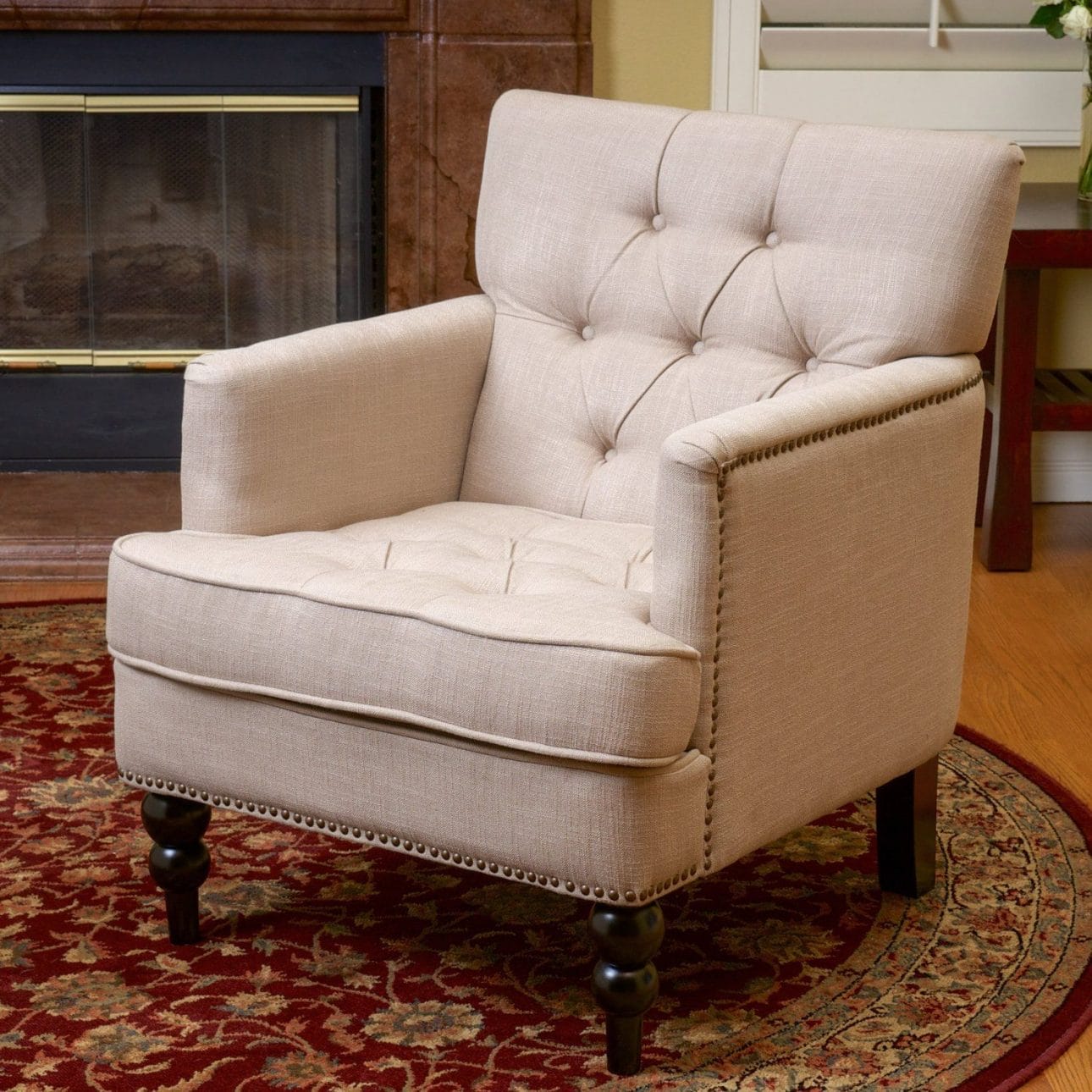 We extremely love this Medford club chair. It is certainly suitable for tight spaces. The unit evokes a glamorous appeal, thanks to nailhead accents. The piece also has a sharp look.
Furthermore, this chair allows for easy cleaning. Additionally, it is really affordable and comfortable. The piece also comes in 8 beautiful colors.
Those comfortable chairs for small spaces provide coziness and great style. Pick the unit that works with existing furniture and suits your taste. It should also be an awesome spot to enjoy some tea.