Having a patio, deck, garden or backyard certainly gives you an amazing feeling. This space allows you to spend time with your loved ones. If you need some privacy, look at my delightful outdoor privacy screen ideas.
Moreover, the screen protects your area from harsh sunlight, wind, and heat. Without further ado, let us get into this list. You will find a variety of screens to beautify your outdoor oasis.
1. Outdoor Privacy Fence for Hot Tub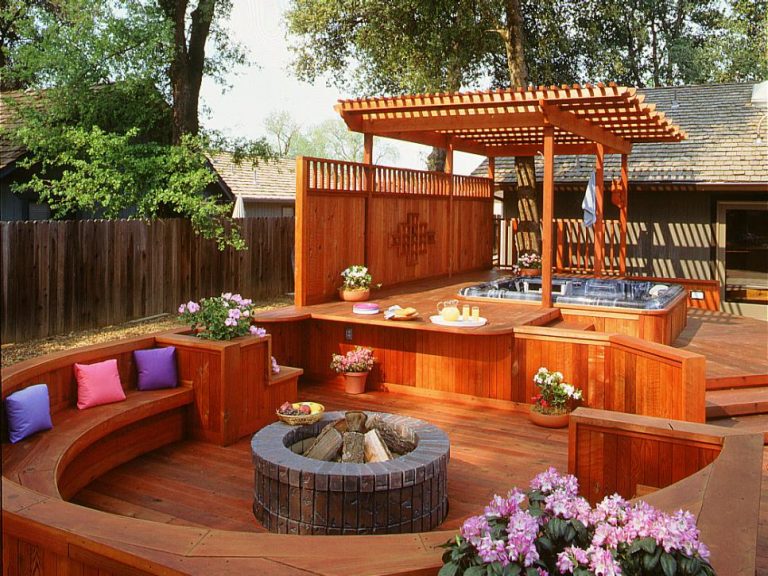 The wooden privacy wall lets you enjoy a relaxing soak in your hot tub. It effectively keeps the area from prying eyes too. Just be sure it is taller than your backyard fence.
2. Outdoor Privacy Wall Ideas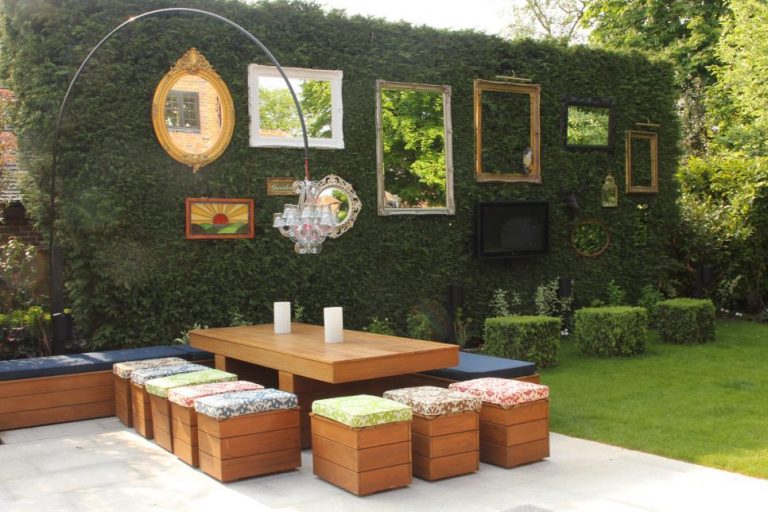 No question, this garden is such a perfect spot to throw an afternoon tea party. The artificial hedge screen serves as a gallery wall. It displays stunning mirrors, stereo, and TV.
3. DIY Privacy Screen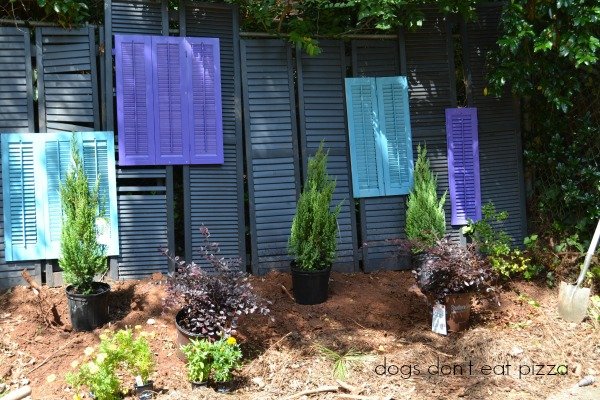 Do you have ignored shutters? Convert them into unusual privacy screen. Paint short and long shutters in different colors. Not only do they add nice details to your outdoor sanctuary, but also some boldness.
4. Outdoor Screen for Patios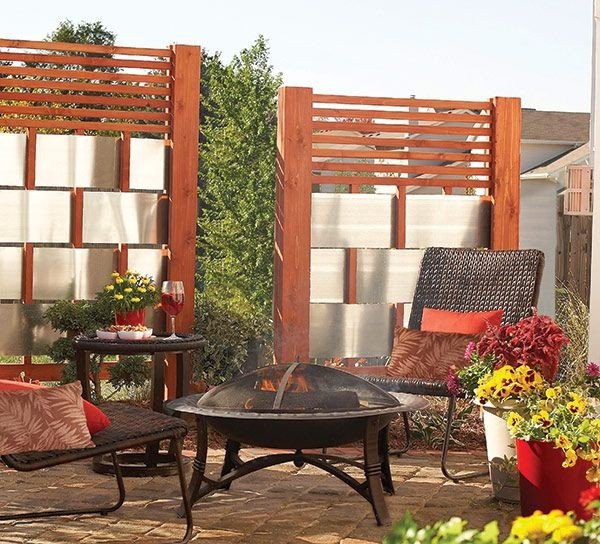 Are you up for something modern? Give this idea a chance. As you can see, the shiny aluminum panels are beautifully woven through the cherry wood screens.
5. Outdoor Curtains Waterproof
This front porch is beyond gorgeous. The rusty orange waterproof curtains offer a sense of elegance. Moreover, they help you get an intimate atmosphere. Meanwhile, potted plants are a great completing touch.
6. Bamboo Privacy Screen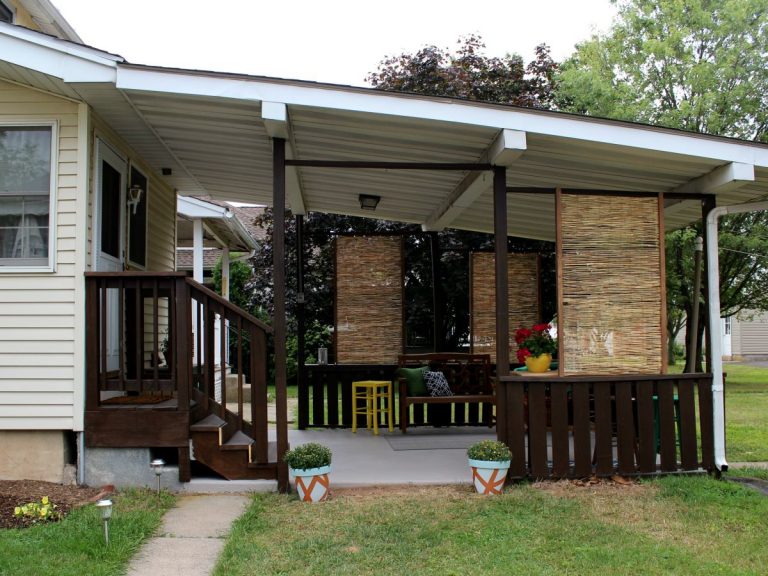 Are you tight on budget? It is no worries. Make outdoor screens out of wood strips and bamboo fencing. They are not just affordable but also spruce up the deck instantly.
7. Outdoor Privacy Solutions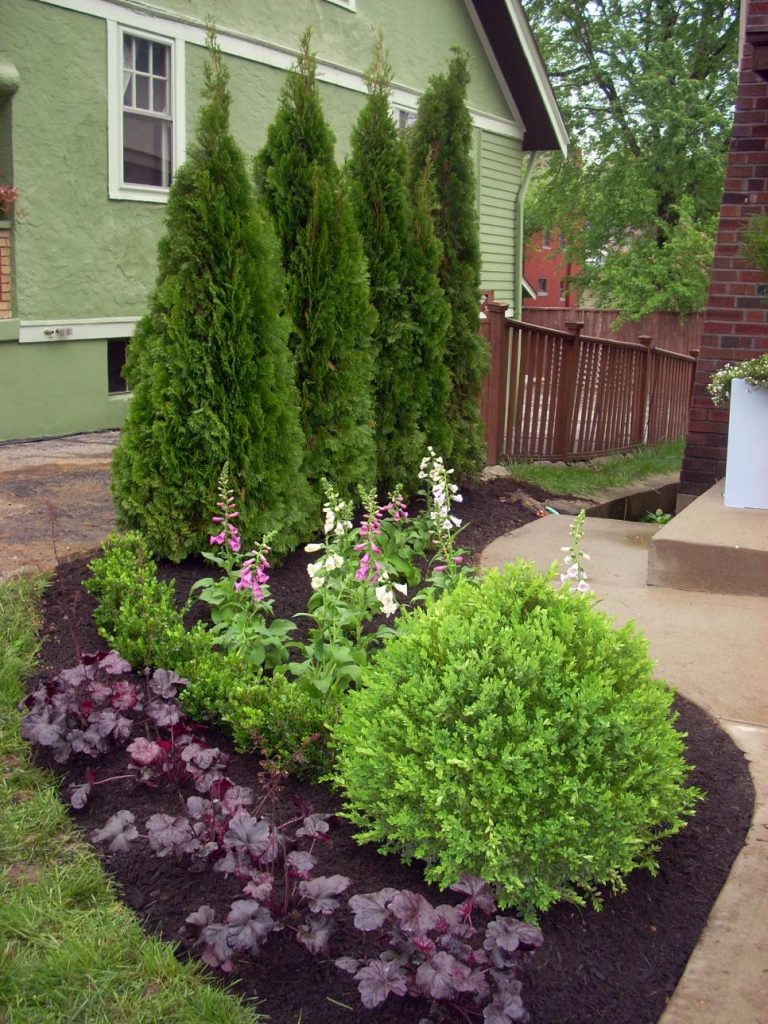 Grow shrubs in your backyard garden. They will act as the green screens and lend the space an impressive view. Not to mention, they delimit your border.
8. Outdoor Privacy Screen Panels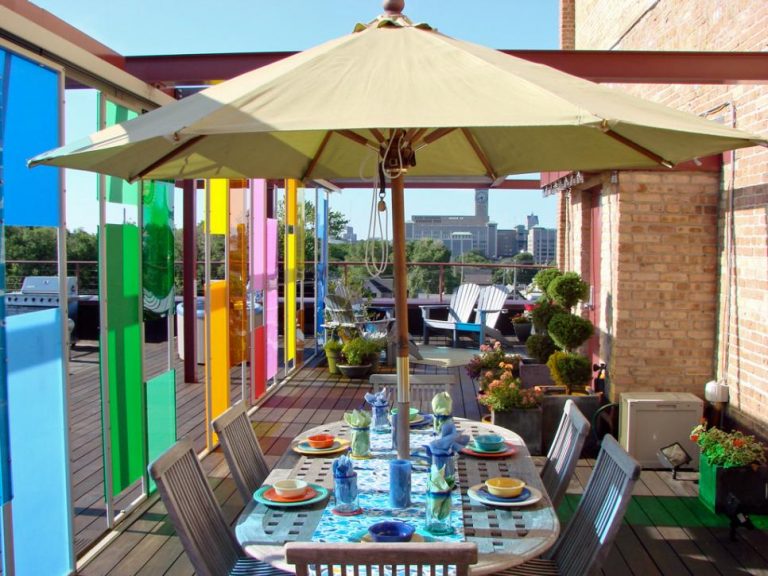 Those colorful sliding panels add a sense of versatility to the sunny rooftop terrace. In a moment, they brighten up space.
9. Privacy Fence with Planters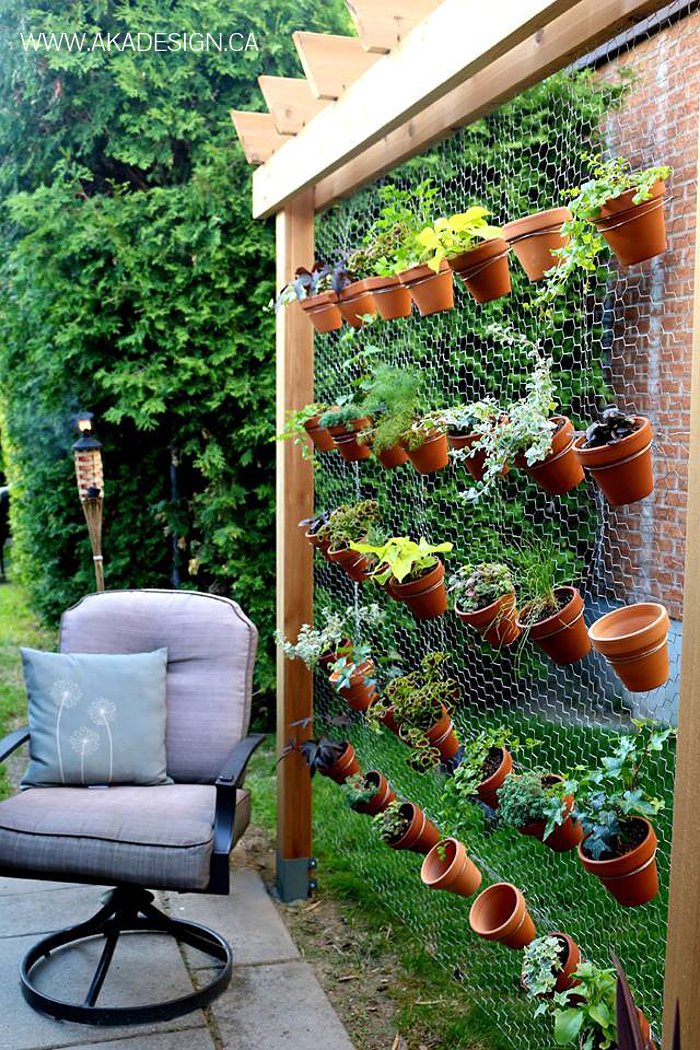 Above is a steel wire privacy fence. The terracotta planters transform it into a vertical herb garden. You can also place upholstered armchair and throw pillow to up the cozy vibe.
10. Wood Privacy Screen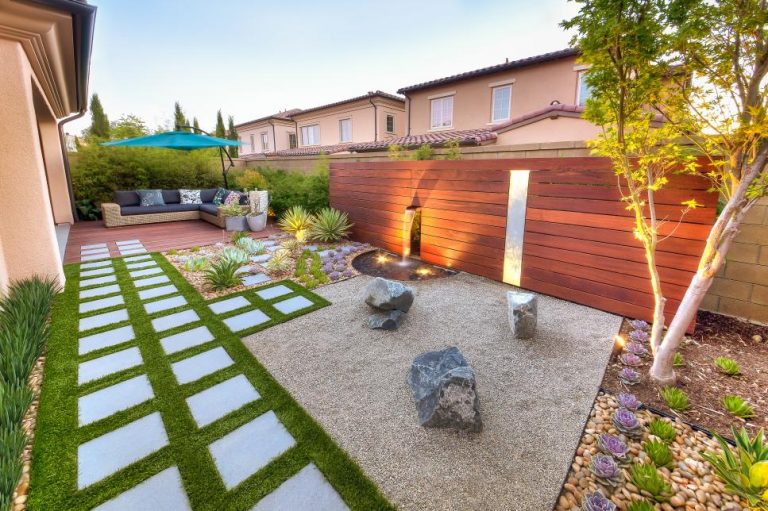 The homeowner constructed his outdoor fence using cinder blocks. To complement the patio, he installed a mahogany wood screen. The synthetic waterfall develops a Zen-like ambiance.
11. Trellis Privacy Screen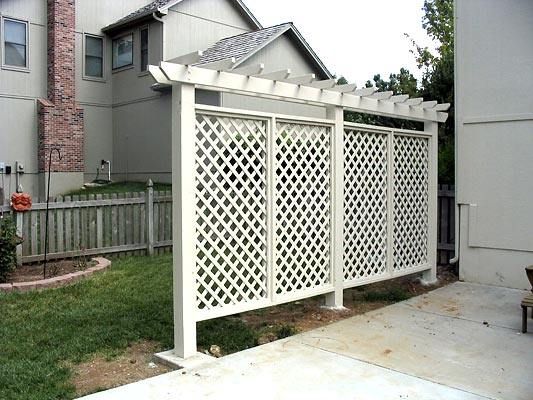 Here, the white-painted lattice panels pose as an outdoor screen. They allow in a good amount of sunlight while maintaining your privacy. Do not hesitate to plant fast-growing flowering vines for a more enchanting backyard.
12. Vinyl Privacy Screen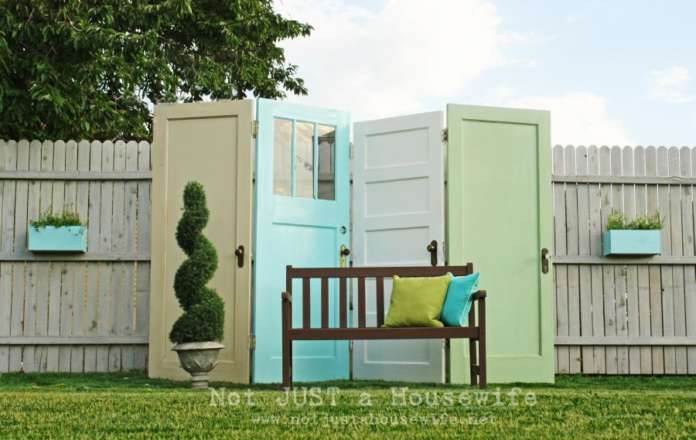 Convert your unused closet doors into a cool screen. Paint them in pastel colors to soften the look. They keep your neighbors from hearing every conversation.
13. Sunbathing Privacy Screen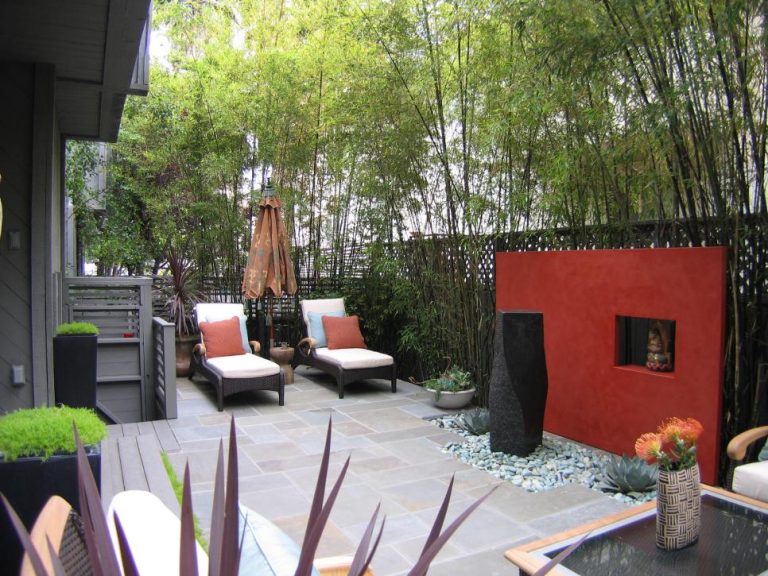 This patio features screens made out of mixed materials. The bamboo trees and wood fence generate a serene ambiance, while lounge chairs allow you to catch some rays.
14. Pallet Privacy Screen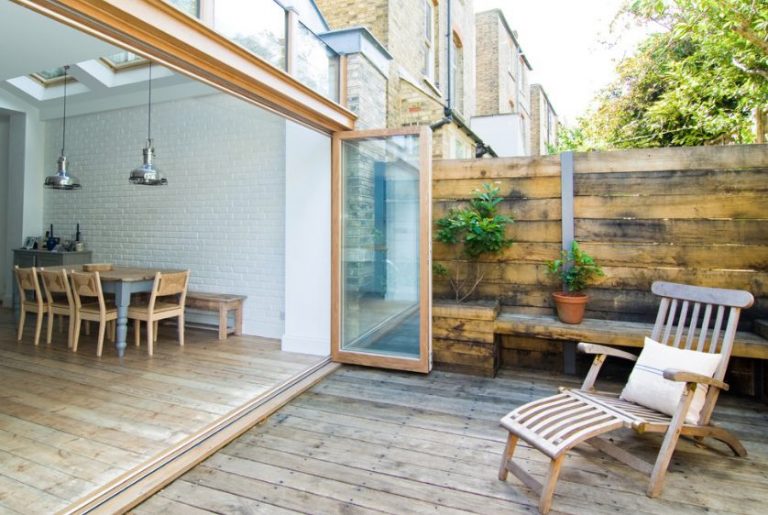 For sure, this idea is suitable for people on a budget. The reclaimed wood pallets make a rustic yet charming privacy screen. It shields your outdoor retreat from nosy neighbors.
15. Privacy Screen Fence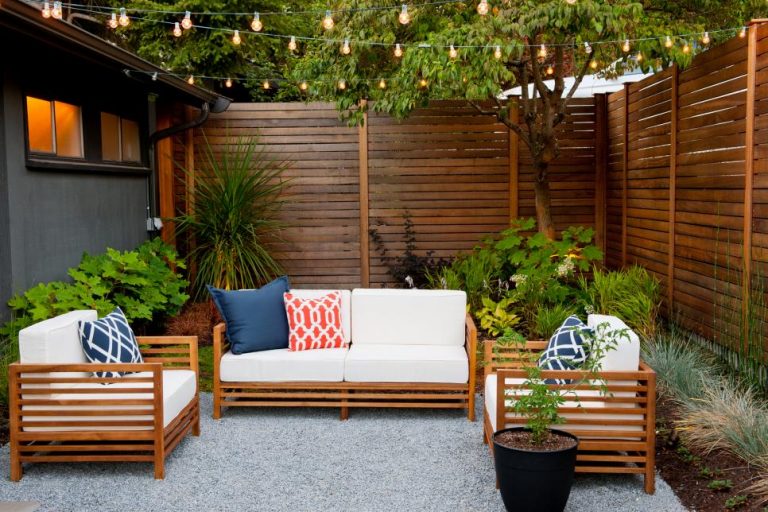 I know you do not feel comfortable when passerby and neighbors see every your move. Why do you not install a high wooden fence? Then, illuminate the space with strings of lights.
16. Privacy Planter Wall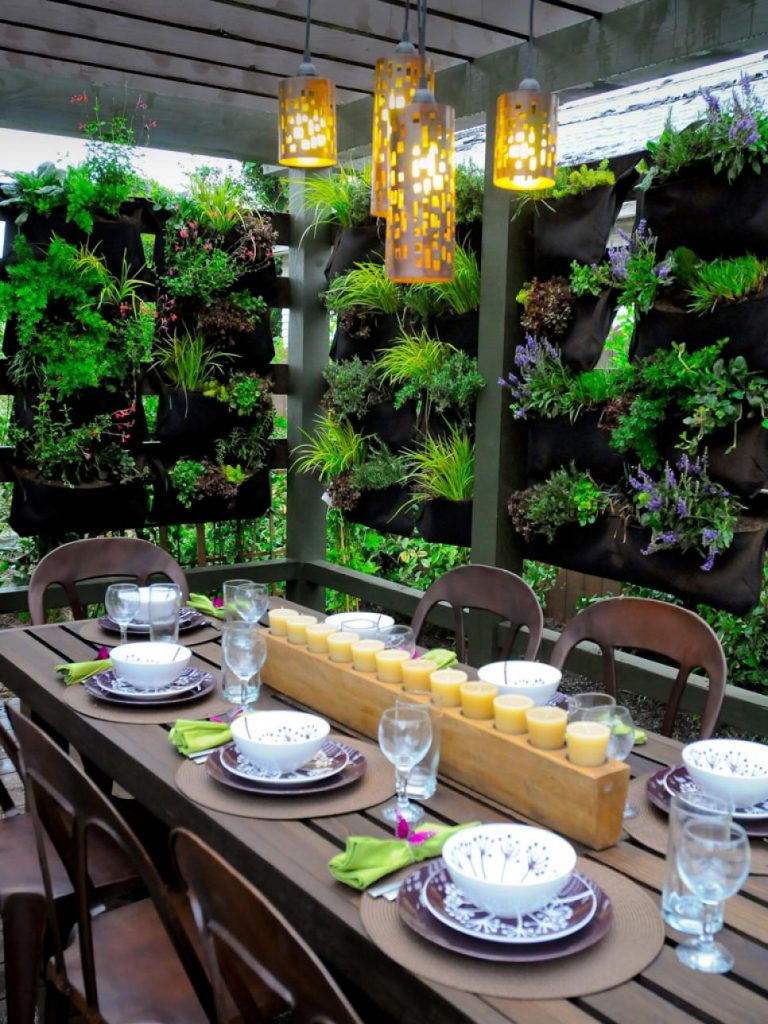 The flowers and greenery in fabric planters bring a breath of fresh air to the outdoor dining area. Meanwhile, candles and light fixtures set a romantic scene.
17. Outdoor Privacy Screen Home Depot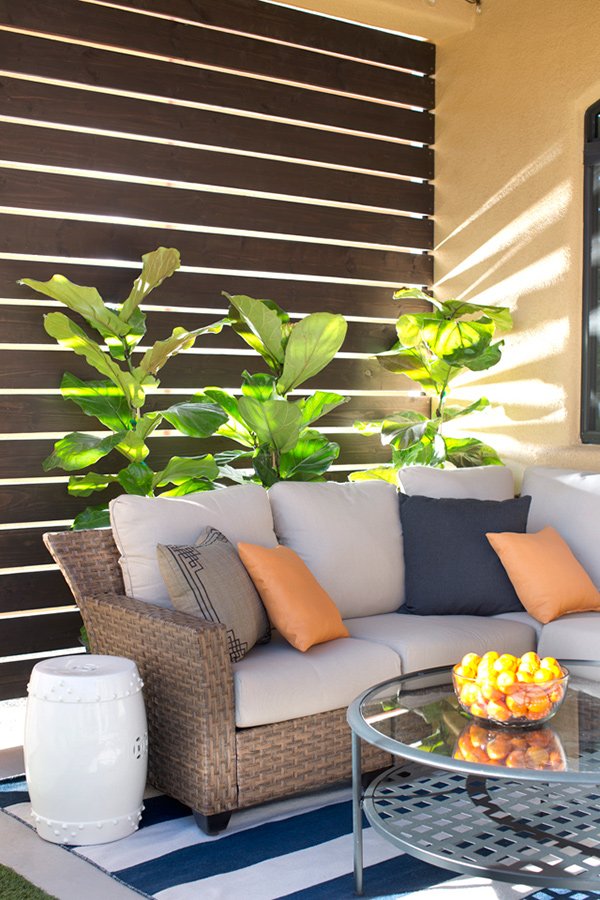 Pictured here is a slated screen from Home Depot. Not only does it ensures your privacy, but it also protects the seating area from wind. Besides, it lets in a dosage of natural light.
18. Floor Apartment Patio Privacy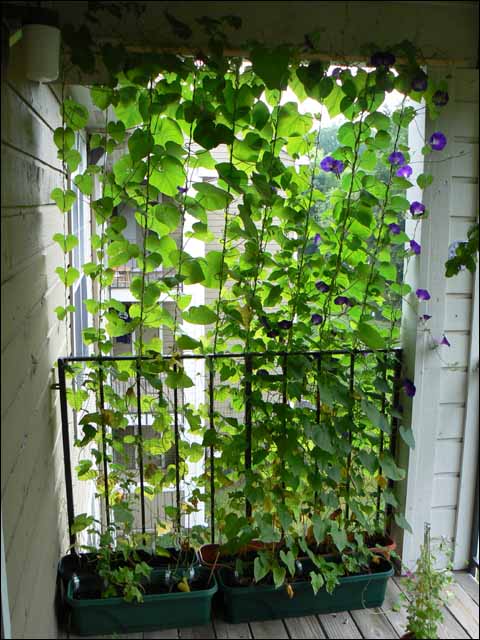 You should plant flowering vines in the planters. They will grow mesmerizingly on your patio balusters. You get shade and privacy at the same time.
19. Outdoor Privacy Screens for Decks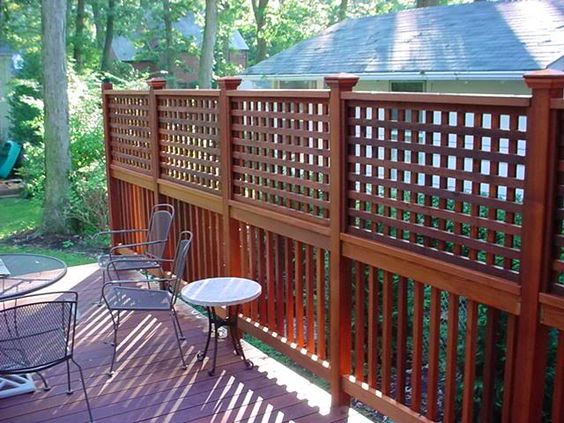 You hate when neighbors snoop around your outdoor retreat, right? That is the reason you should install a lattice balustrade screen. It adorns the otherwise plain deck.
20. Privacy Fence Fabric Outdoor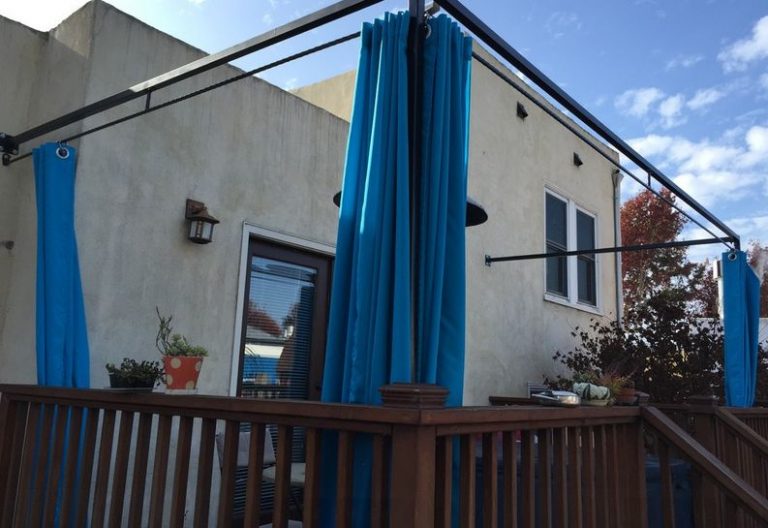 Those sapphire blue curtains help the homeowner obtain privacy from stalkers. Moreover, they take the porch from meh to marvelous. Dark wood handrail and staircase carve a welcoming vibe.
21. Tall Privacy Screen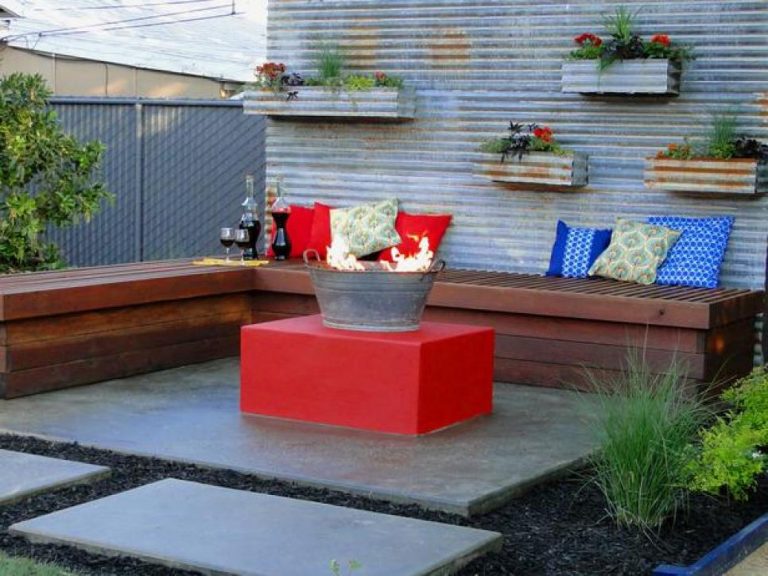 The rusty corrugated metal sheet works as a privacy screen. Since it is tall, the seating area is safe from prying eyes. Meanwhile, galvanized fire pit, metal planters, and bold throw pillows complete the patio.
22. Garden Privacy Screen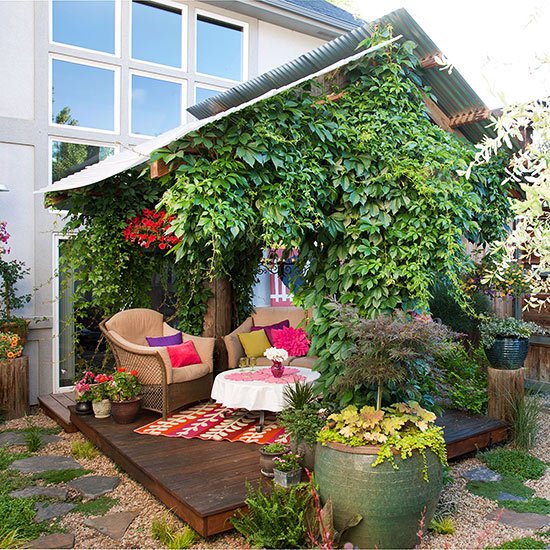 You never go wrong with the living privacy screen. It is both economical and delightful. Grow different vines, plants, and flowers to make your backyard garden more captivating.
23. Privacy Screen Roll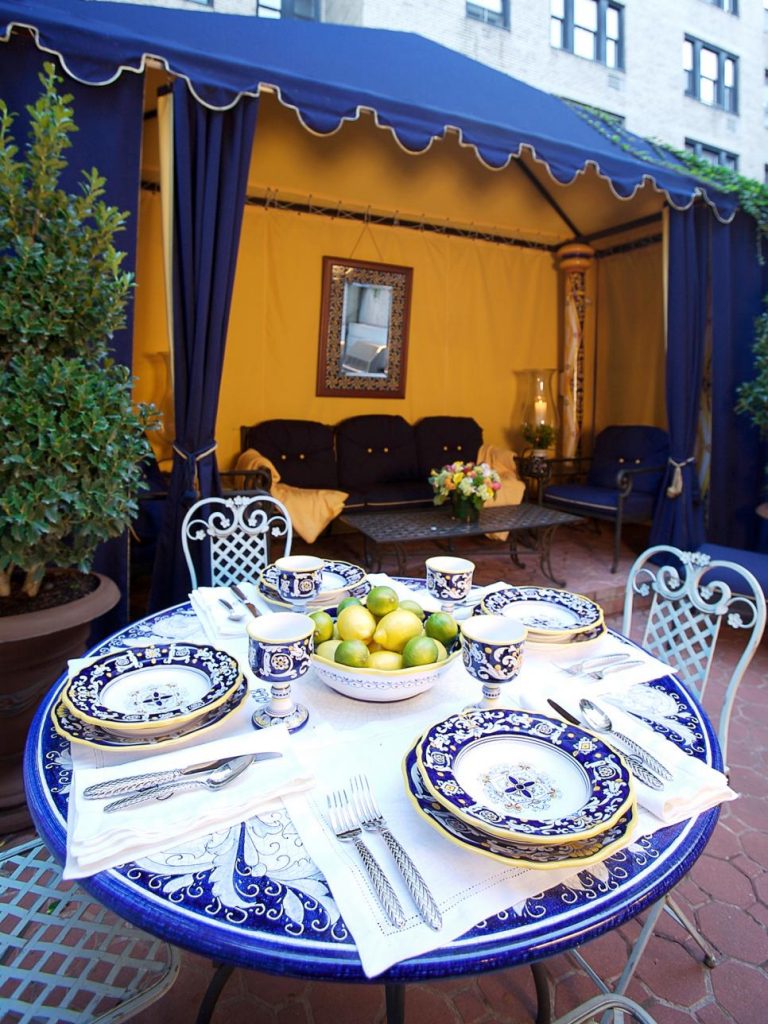 Here, the azure-and-mustard roll out awning wall kit is so pleasing to look at. There is a hanging ornament to titivate the space, too. French dinnerware and chairs convey a sense of class.
24. Backyard Privacy Ideas for Renters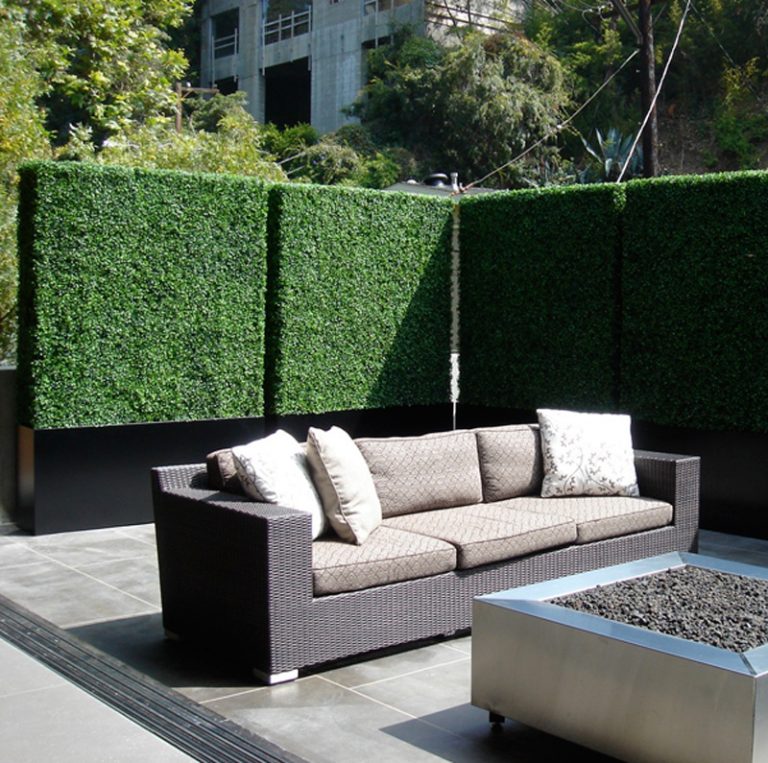 This outdoor living room is wonderfully framed with artificial hedges. They lend the seating location a modern flair as well. Metal fire pit and polished concrete floor introduce industrial charm.
25. How to Make a Fabric Privacy Screen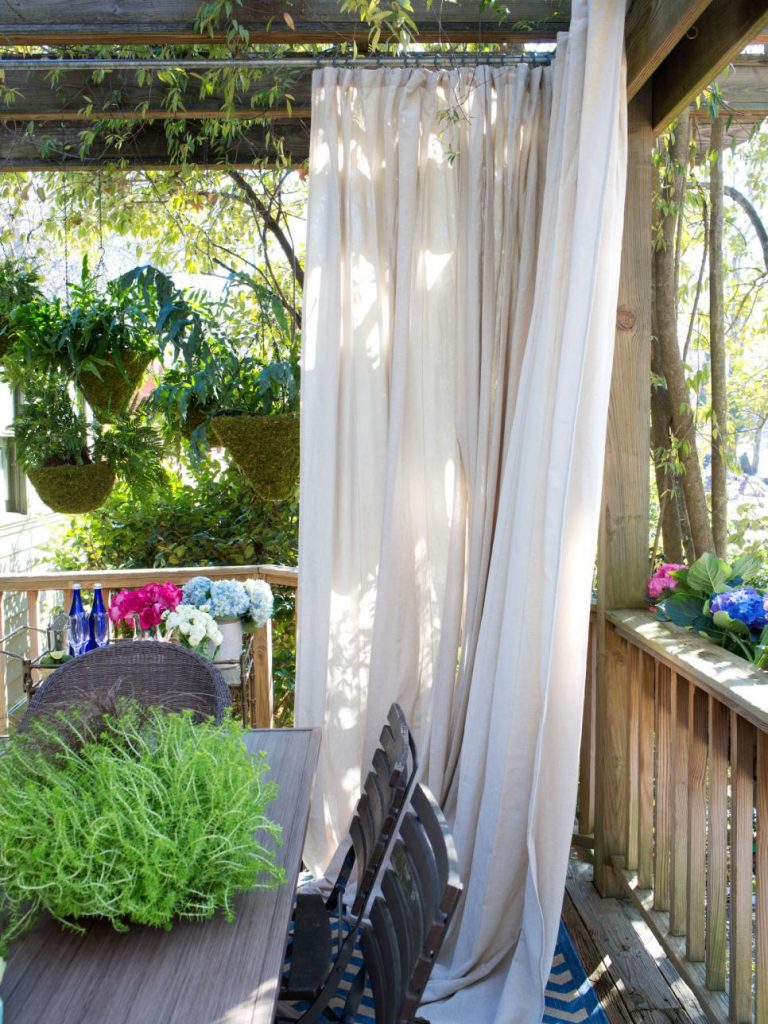 As the image shows, curtain rods are installed around the deck. The beige curtains protect from heat and cold gales. Lastly, hanging plants enliven the deck in a split second.
26. Plants for Privacy from Neighbors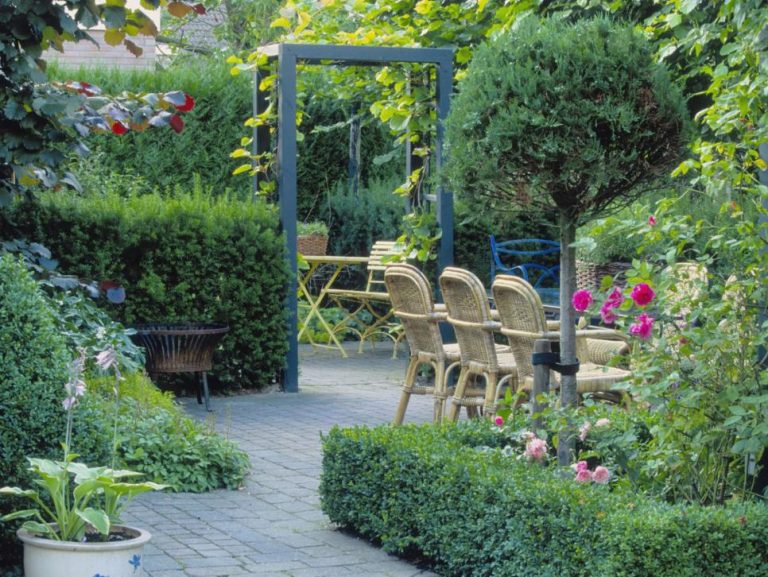 In this backyard garden, the hedges and vines double as privacy screens. Not to mention, they make the outdoor hideaway look fresh and ravishing. There is no annoying neighbor anymore.
27. Decorative Outdoor Privacy Screens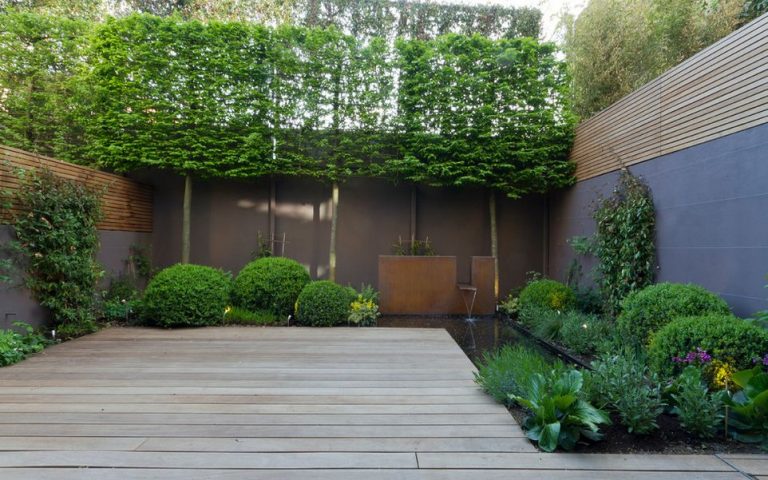 Concrete walls and horizontal wood panels are utilized to create awesome privacy screens. The plants breathe new life into space, while the feature of water exudes a tranquil air.
28. Privacy Plants in Pots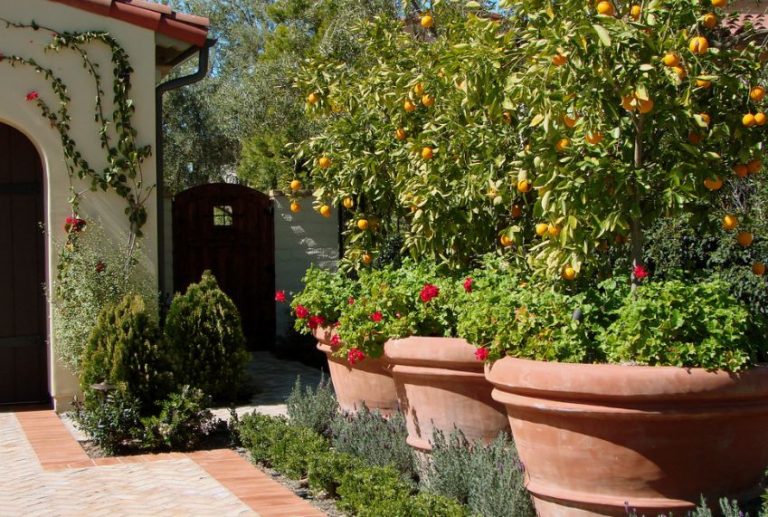 This backyard is so enthralling, thanks to fruit trees and potted plants. They evoke an organic feel and jazz up the outdoor area at once. Besides, they protect you from obnoxious neighbors.
No matter how fantastic your patio or deck is, you surely still want to acquire privacy. After reading those outdoor privacy screen ideas, which one you like the most?