A formal living room is a space where you entertain your family members, guests, and relatives. That's the reason you have to choose decor, furniture pieces, flooring, and lighting thoroughly.
If your home is in need of improvement, let's have a look at my formal sitting room ideas. I guarantee they do not only help transform yours but give positive impressions to all the visitors. Without further ado, check these out!
Formal Living Room without Fireplace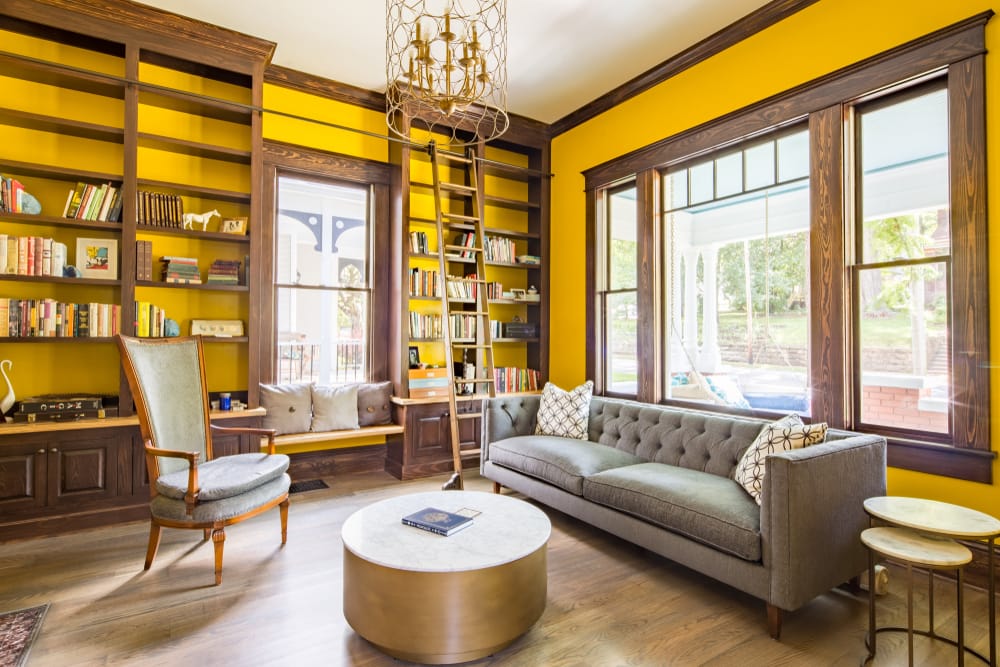 The homeowner expertly paired muted sofa and tufted couch with bright walls. They create a captivating color balance. Patterned throw pillows quickly catch the attention. Glass windows keep the area sunny and airy.
There is a window seat that serves as a relaxation spot. Round coffee table teams well with wooden floor and built-in bookshelves. Lastly, a gold chandelier oozes glam.
Formal Living Room Colors Photos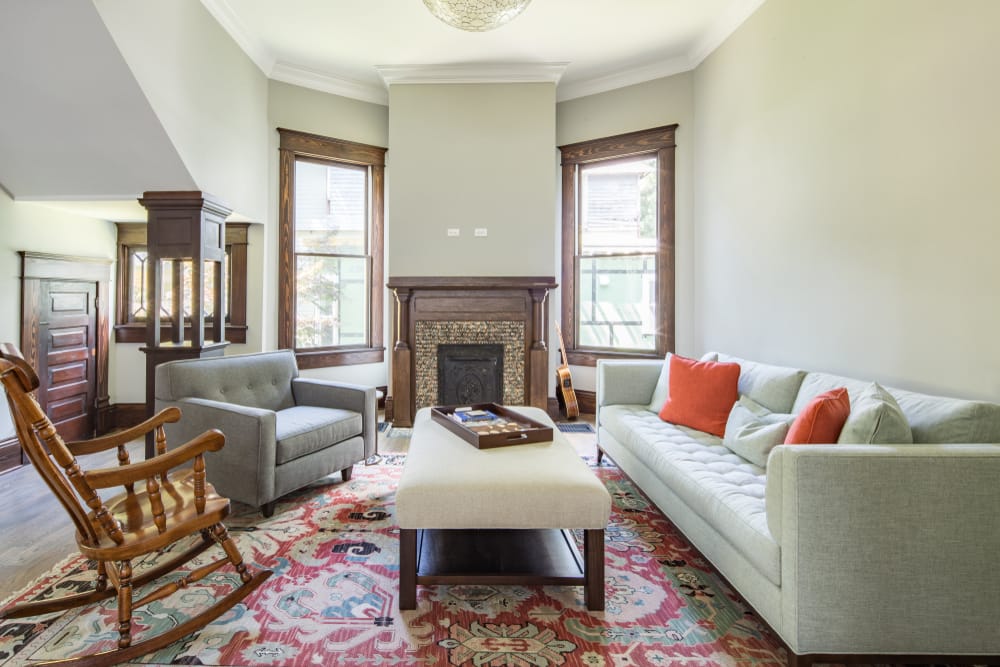 This sitting area is mostly neutral. White ceiling and light grey walls make the whole room feel more spacious than it actually is. A couple of orange throw pillows pop up on the subdued sofa.
Underfoot is a vintage Turkish area rug. It offers old-world charm and injects bursts of colors. Meanwhile, wooden rocking chair, coffee table, fireplace mantel, door, and frames of the windows produce a cohesive look.
Formal Living Room with Fireplace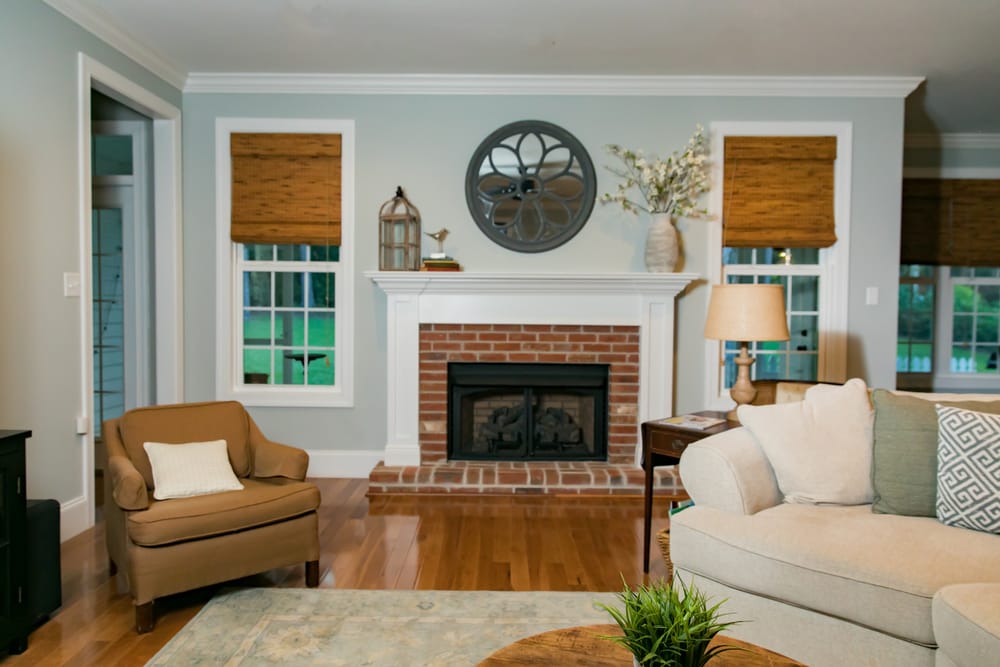 As seen in the picture, neutral base allows the other elements to be more notable. The black flower mirror, wood lantern, bird figurine, and French country rug deliver a classic vibe.
Brick fireplace, wood floor, coffee table, and window blinds bring the outside in. A white throw pillow is placed on brown sofa chair to unify the room. Dried cotton flowers and greenery adorn the space.
Small Formal Living Room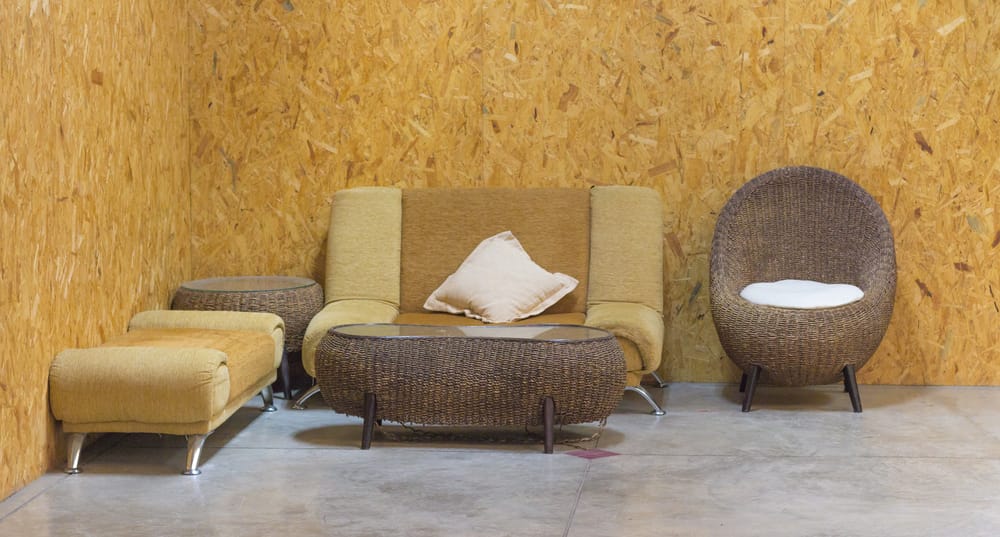 Well, I must say this sitting area is small in size but great in style. The polished concrete floor and metal furniture legs generate an industrial appeal. They also balance out the warmth of the earth tones.
Flat sofa and mini couch are tailored units. Additionally, wicker chair and tables evoke an easygoing seaside ambiance.
Formal Living Room Accent Chairs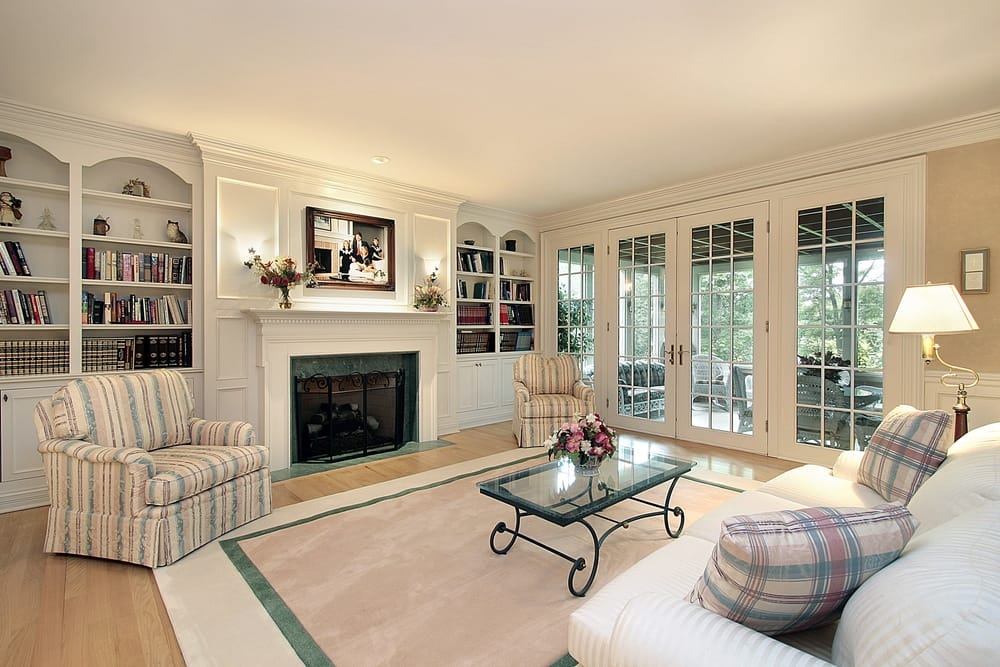 Pure white ceiling, fireplace mantel, sofa, doors, and built-in bookshelves lend the formal social space a clean environment. Not only that, they successfully enlarge the room.
Stripped accent chairs and throw pillows tie the room together. Flowers in vase on top of black metal coffee table and fireplace mantel are the stars of the show.
Farmhouse Living Room Ideas Traditional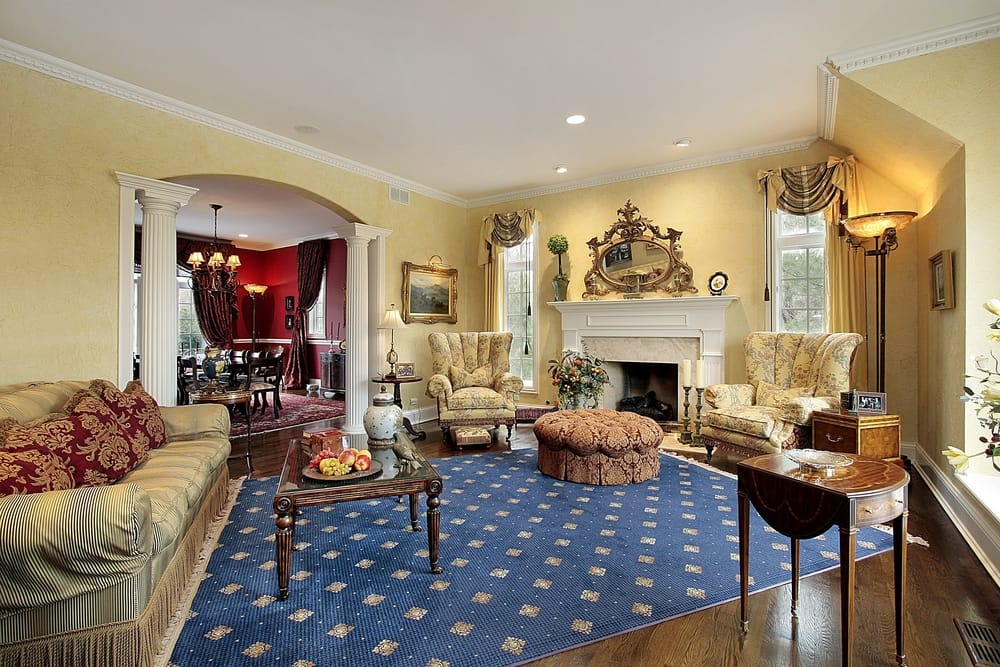 If you deeply fall in love with traditional interior design, duplicate this sitting room. The couch, ottoman, custom drapes, and curved high back chairs are so elegant. Ornate gold framed mirror and painting give a regal feel.
A pair of white pillars reflects the room's magnificence. Blue area rug, patterned red throw pillows, and flowers complete the formal lounge.
Formal Living Room Ideas 2018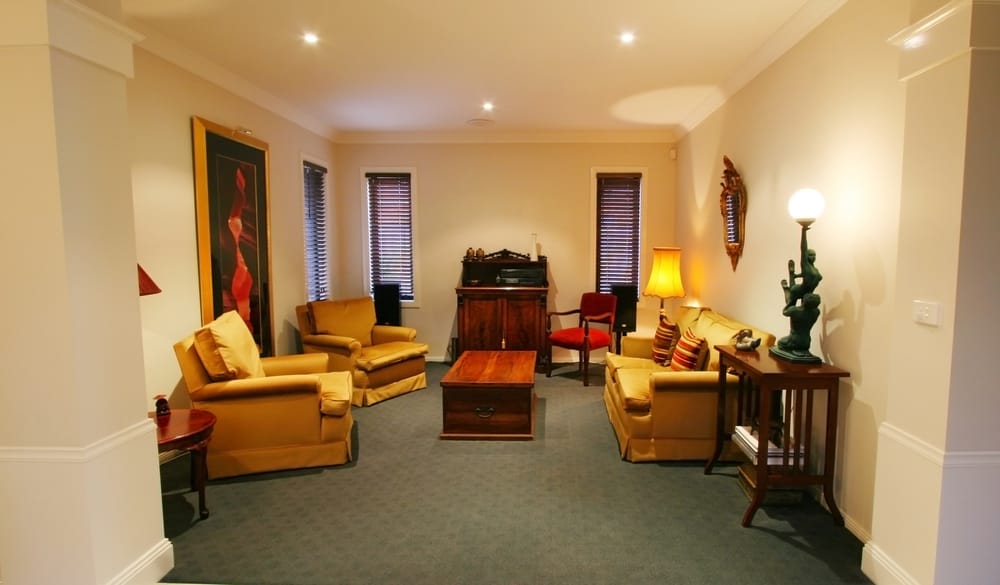 I totally heart this serene and intimate living room. Glass windows let the sunlight get into the space. After the sun sets, downlights and table lamps illuminate the entire area.
The large painting delightfully matches with camel seating and wooden table. Dark green area rug and statuette soothe the space.
Formal Living Room Decorating Ideas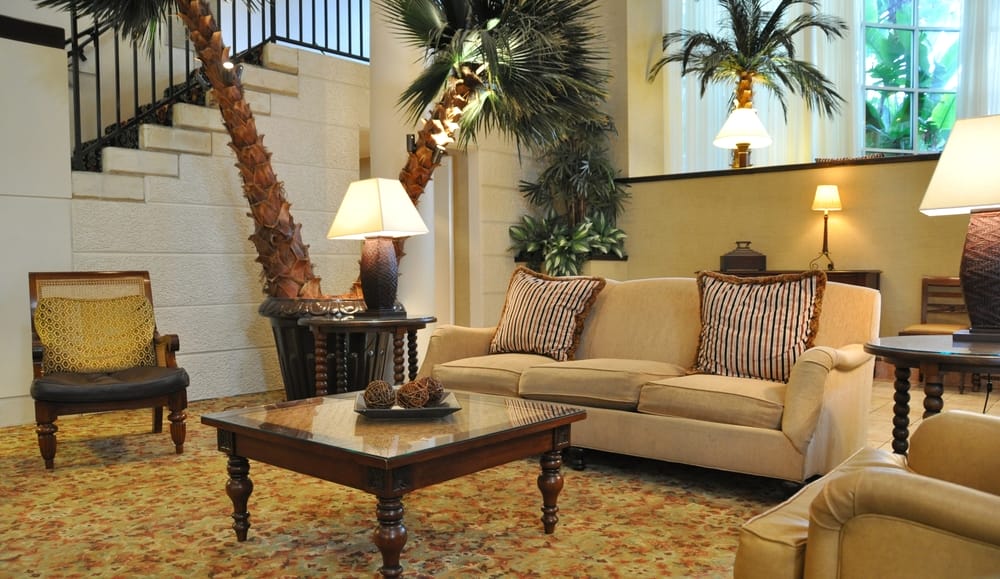 In this sitting room, the beige sofa is paired with striped throw pillows. Flower floor tiles calm the space as well as draw the eye. Meanwhile, low coffee table, armchair, and side tables warm up the zone.
Floor lamps cast a soft glow during evening hours. To decorate the lounge, place potted artificial date palm trees around the seating. They add a touch of nature to your indoor area.
Fancy Sofa Sets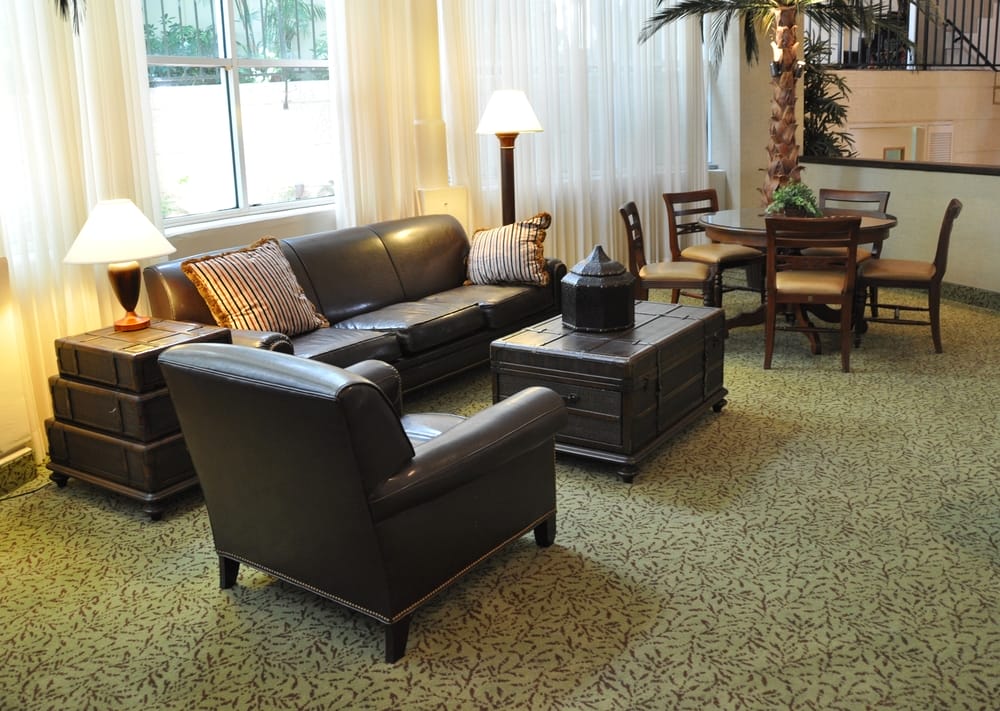 You never go wrong with leather sofa set. Not only is it a lovely addition to your formal lounge, but also introduces an aura of class and elegance.
Combine the leather furniture with stripped throw pillows. For a terrific contrast, hang white curtains behind the black sofa. The plant in vase, green patterned rug, and a fake date palm tree, all jazz up the space.
Formal Living Room Modern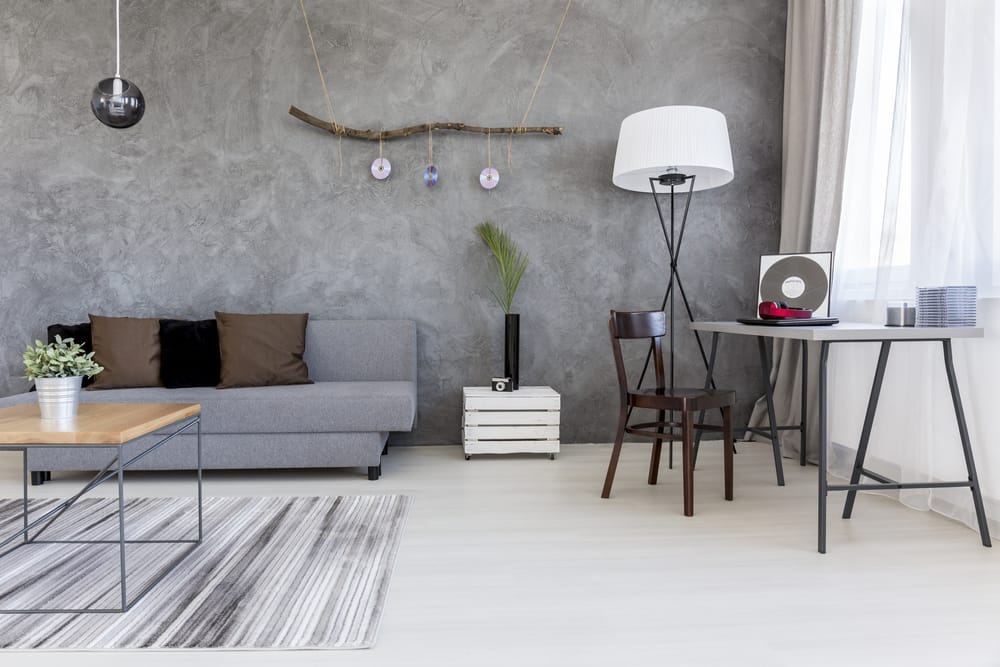 If you want to achieve a modern formal sitting room, incorporate sharp edges and straight lines into yours. For space color scheme, neutrals are the best way to go.
Here, stripped area rug is the focal point. Coffee table, floor lamp, minimalist desk, and galvanized metal vase offer an industrial edge. Plant and flowers revive the room.
How to Make Formal Living Room More Usable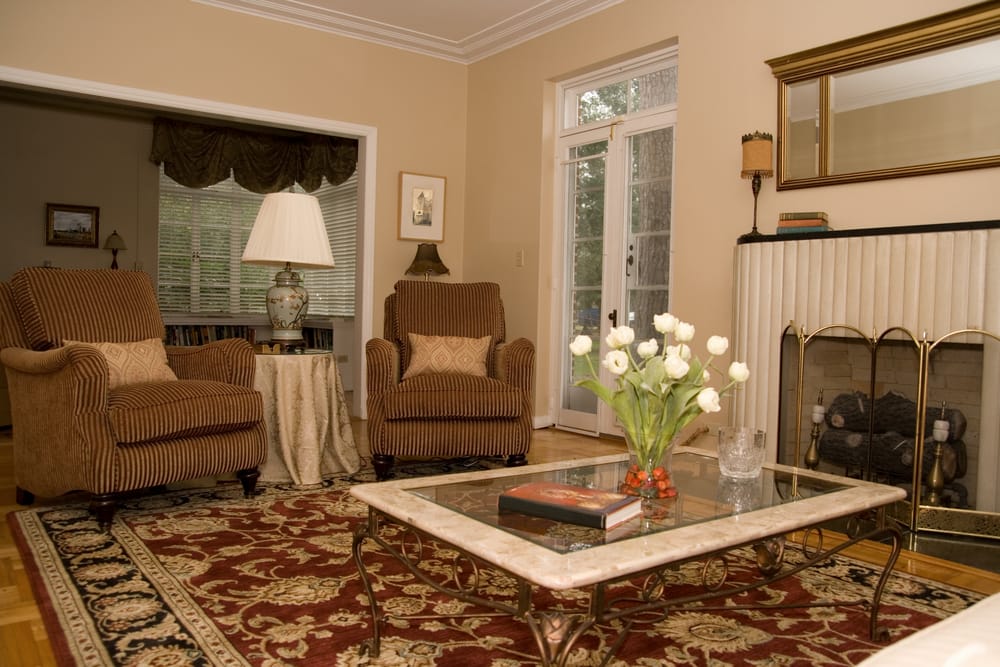 Perhaps, you don't spend much time in your formal lounge. But you could bring a cozy feel by featuring striped brown sofa chairs, tablecloth, wooden floor, and short curtains.
A patterned area rug contributes to the room's classic flair. White flowers in the glass vase titivate the area. Lastly, throw pillows are congruent with the overall design of the room.
What to Do with a Formal Living Room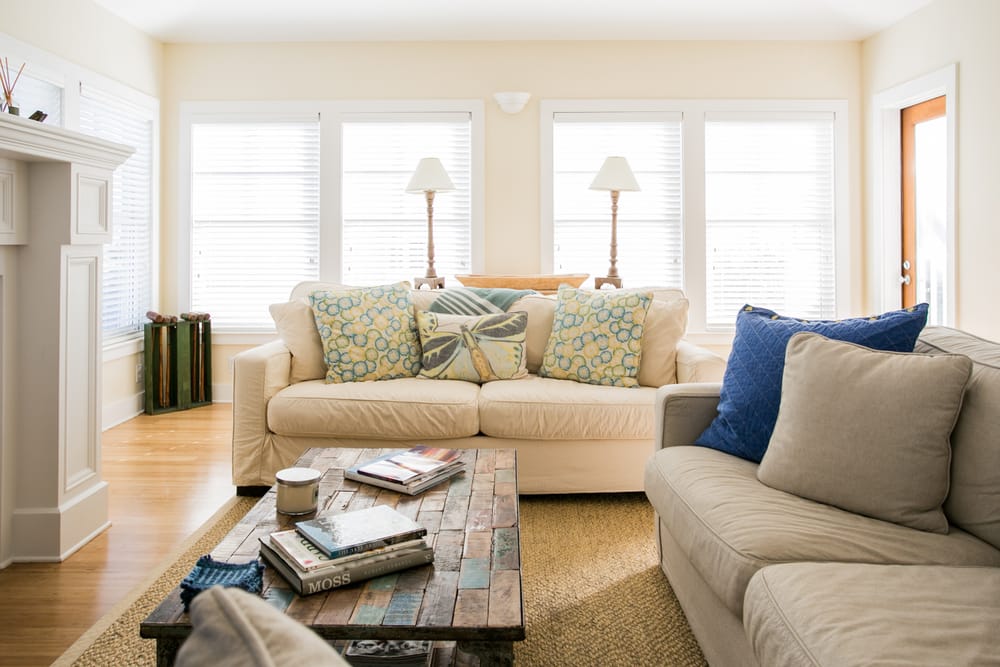 In this living room, you can do various activities from socializing with your friends to indulging in your favorite book. Be sure you opt for neutral palettes.
Painted wooden coffee table delivers a rustic aesthetic to the area. Jute rug, blue throw pillow, and sand sofas inject a relaxing seaside atmosphere.
Formal Living Room with Bay Window
The glass bay windows work really well in this formal sitting area. They do not just offer a visually bigger space, but also allow views of front yard garden.
Light grey curtains and white walls marry together. Two glass coffee tables invite a streamlined style into the space. Patterned blue throw pillows and grey sofa complement each other.
Formal Living Room with Desk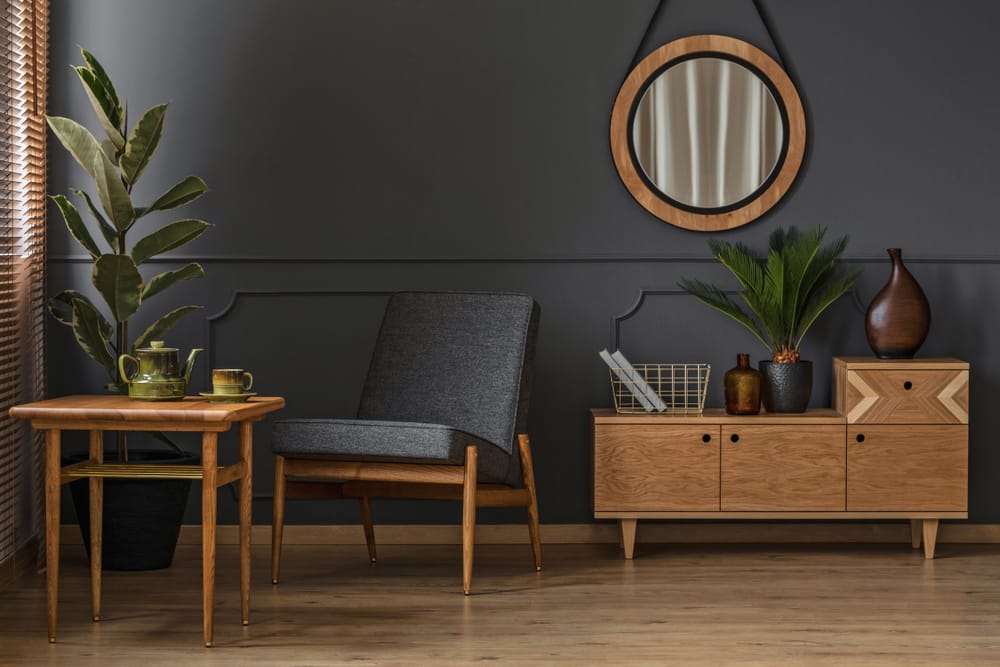 Dreaming of a mysteriously chic yet cozy lounge? This idea is worth to try. Dark grey wall, armless chair, and planter pots give the space a dramatic effect.
A mirror hung on the wall adds dimension. Wooden coffee table doubles as the desk. While houseplants amp up the entire room, wooden floor and furniture units reveal nature's beauty.
Formal Living Room with Piano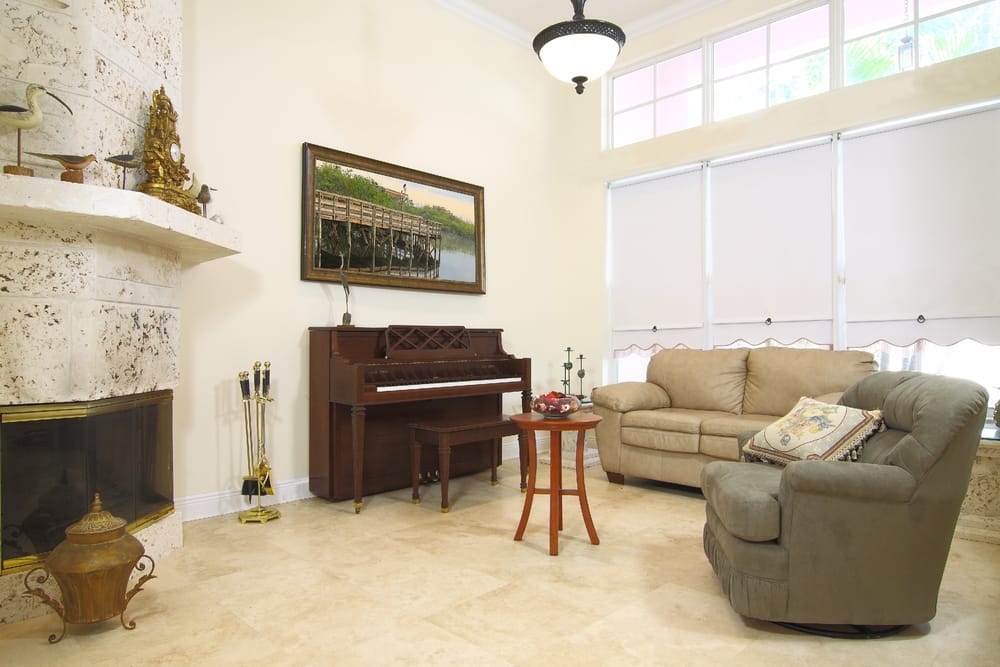 As you can see, sage green and sand sofa chairs along with beige floor tiles create a soothing formal sitting room. The decorative items on built-in shelf offer a curate look.
Golden accents radiate opulence. Wooden coffee table and stool add timeless warmth to the area. Lastly, the piano becomes the center of attention, thanks to the painting above it.
Designing a formal living room may be a tricky yet exciting affair. Implement one of those ideas to realize your dream social space without breaking the bank.