Ramadan is one of the most precious moments for all Muslims all over the globe. If you are a Muslim, you can celebrate that holy month with family and friends by incorporating Ramadan decorations into your home.
Here, I compiled a list of decorations to get the Ramadan vibes. Some ornaments can be purchased at stores. Meanwhile, others require DIY skills. However, do not worry, because they are easy to craft. Even your kids can do the project.
10. Ramadan Decoration Ideas Calendar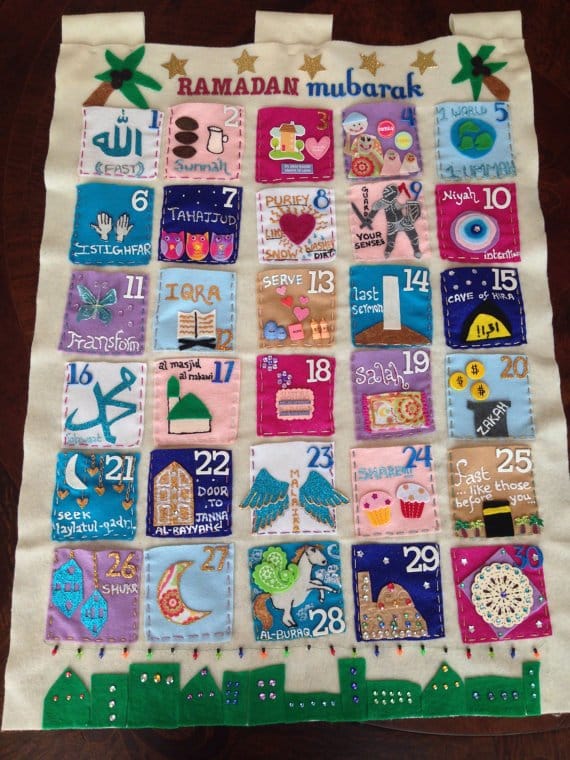 Well, this DIY calendar certainly gets your creative juices flowing. You must hand stitch it on white felt.
Moreover, the calendar reminds you of the good deeds you can do in the holy month. Once you hung it, your home will be imbued with Ramadan vibes.
2. Ramadan Decorations for Kids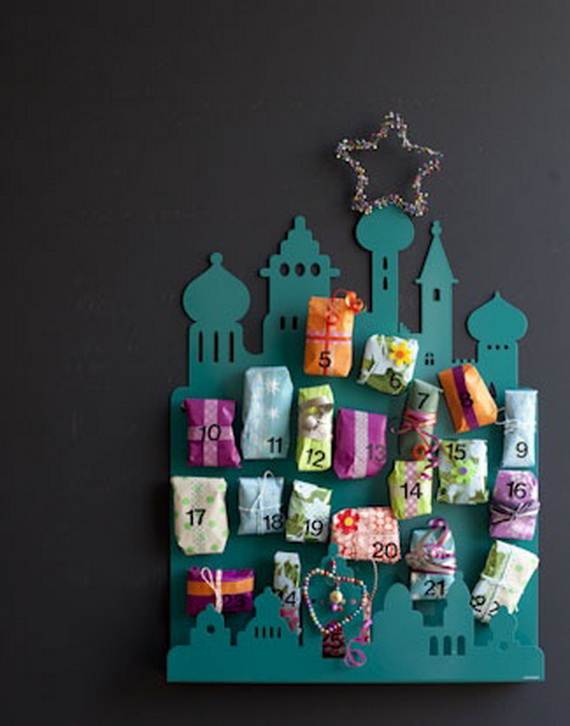 Do your kids love creating? If yes, you should try this idea. In the image above, the teal Mosque-shaped silhouette template pops against the black backdrop.
There are also tiny wrapped gifts attached to the template. I guarantee your kids will be so ready to embrace the Ramadan 2020 spirit.
3. Ramadan Front Door Decorations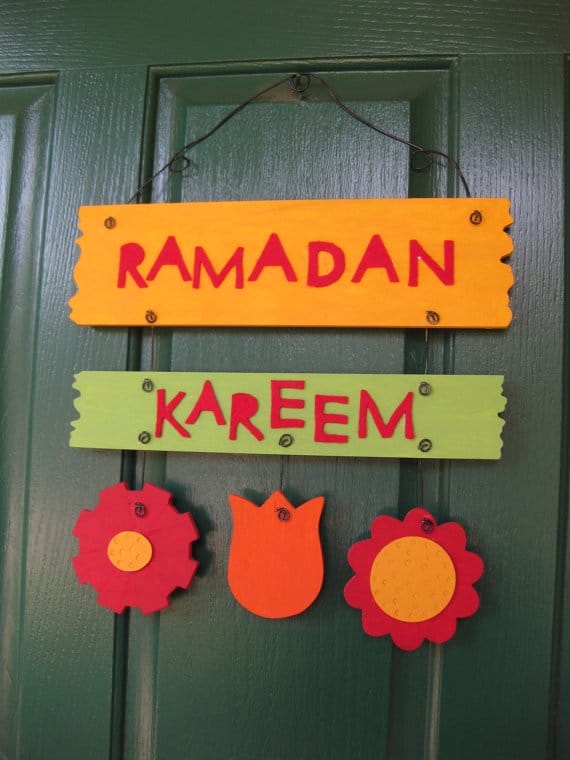 In 2019, this Ramadan decorative piece is so popular. So, why do you not create one? It is a bold DIY wooden garland. The Ramadan Kareem lettering on it creates a festive look.
Furthermore, the wooden flowers under the garland up the cheerful vibe. You can hang the decorations on the dark-painted door to catch the attention.
4. Ramadan Decoration Party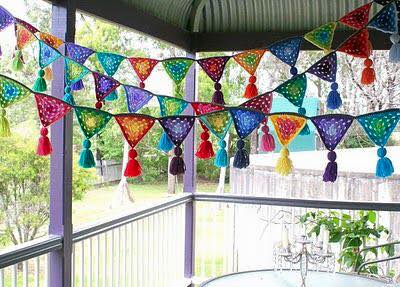 As you see, the colorful confetti garlands are strung across the front porch. Those DIY hanging Ramadan ornaments are simple but incredible. Not to mention, they instantly brighten up the outdoor area.
Each strand holds metallic stars. Whether you throw an Iftar gathering or Ramadan party, you never go wrong with those confetti garlands.
5. Ramadan Fireplace Decor
When Ramadan is around the corner, you should get your children involved in the DIY Ramadan home decor project. That way, they can feel the joyful atmosphere of Ramadan as well.
In this example, the starlight garland titivates the fireplace. Meanwhile, freestanding wood Eid Mubarak sign sits awesomely on the mantel.
6. Green Themed Ramadan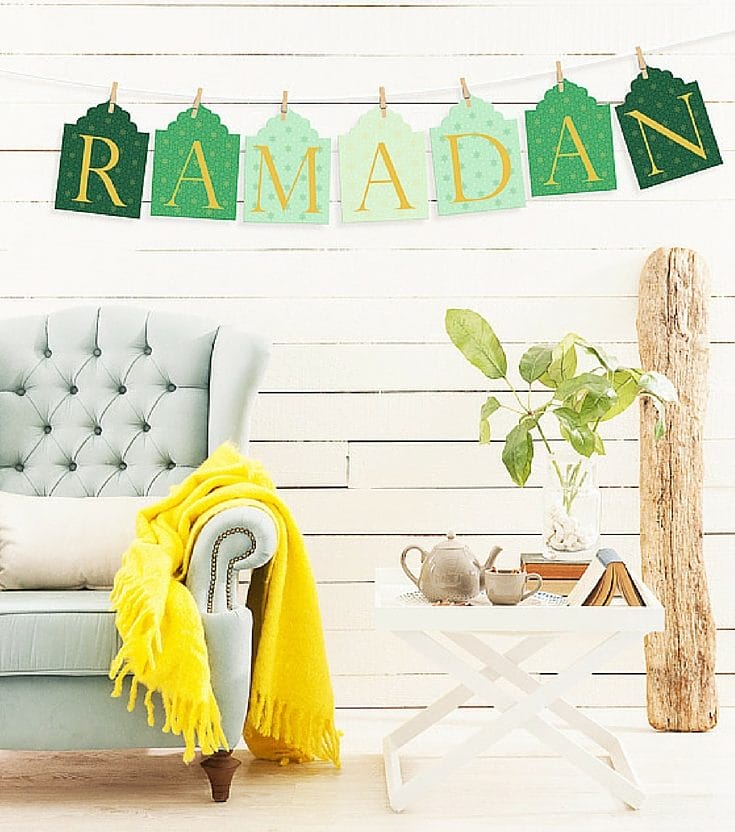 Pictured above is a Ramadan-themed banner from eBay. It has varying shades of green. Since it features yellow lettering, it develops a cohesive look.
You need white cotton rope and some wooden clothespins to hang the banner. The crisp white shiplap wall lets your decoration stand out even more.
7. Ramadan Balloon Decorations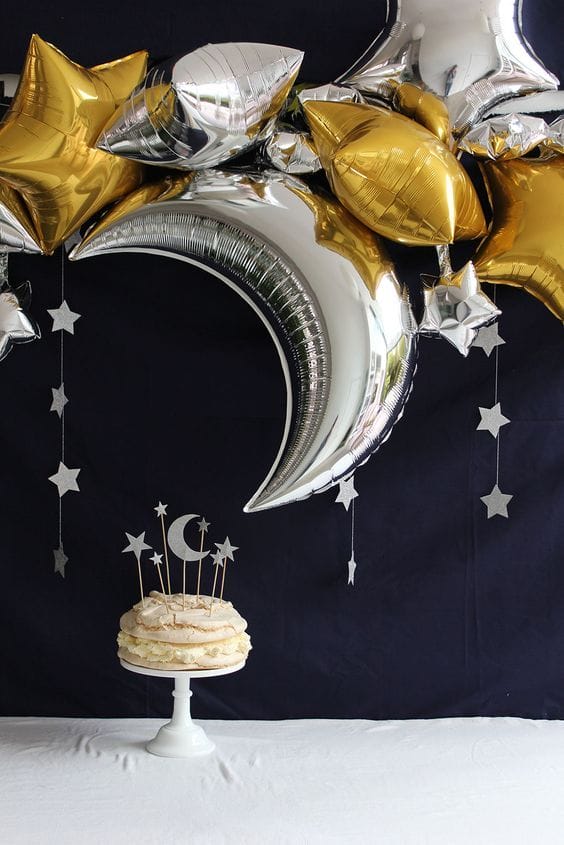 Do you want to host an Eid party? Steal this idea. First, utilize navy large fabric as your party background. It allows the moon and star balloons to steal the show. They come in silver and gold for a glamorous feel.
Moon and star streamers accompany the balloons. Lastly, the star and moon cake sticks carve a happy ambiance.
8. Ramadan Light Up Word Decor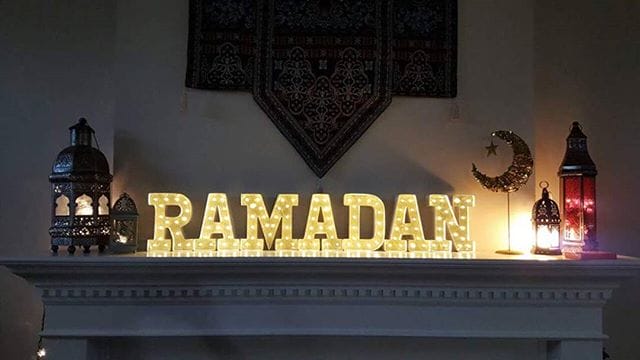 The homeowner put an LED lighted Ramadan sign on her fireplace mantel. It reinsures the space with a welcoming vibe.
Moreover, lanterns in different sizes make the fireplace more delightful. What a stunning Ramadan display!
9. Ramadan Craft Decorations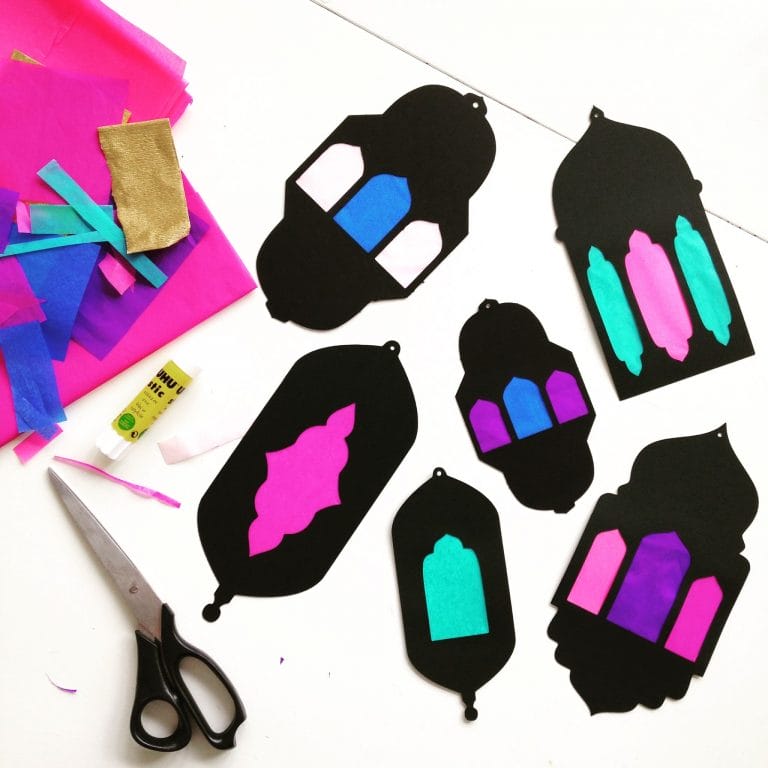 If you are crafty enough, create Ramadan ornaments by yourself. All the things you need are paper lantern cutouts, glue, scissor, and rope.
The colorful lanterns can be used to embellish your door or entranceway. In a flash, they inject a festive atmosphere into the room.
10. Ramadan Hanging Decorations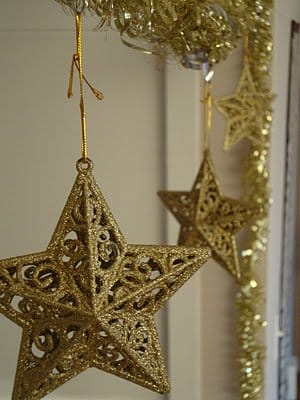 Those golden star lanterns are beyond stunning. Their intricate details will take your doorway from drab to fab.
Moreover, the holographic star lanterns exude a luxurious air in a split second. They bring a touch of elegance to the space too.
11. Ramadan Food Decoration Ideas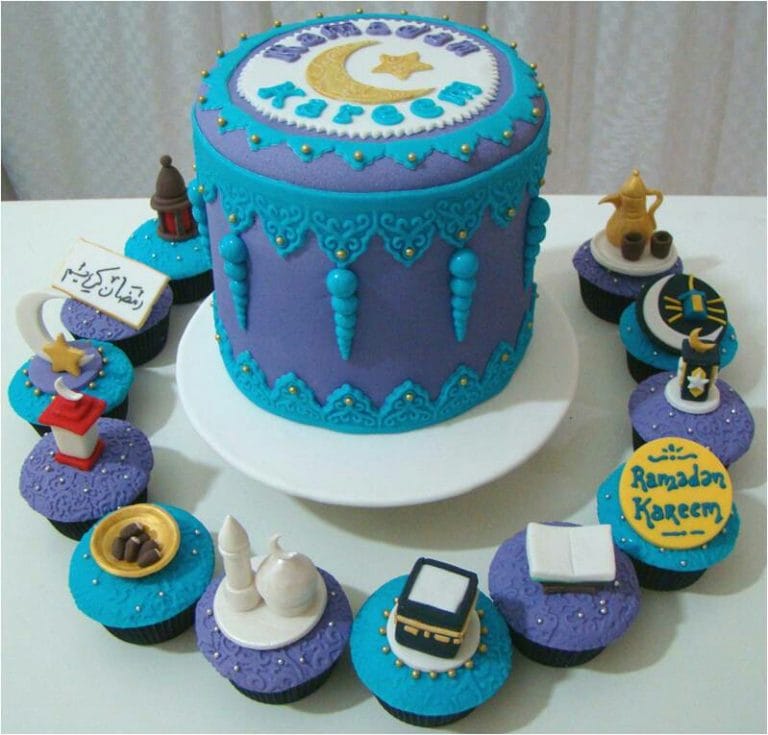 Do you like baking? If yes, you could make a Ramadan party cake and cupcakes. Then decorate them with colorful icing sugar.
Here, you can spot Kaaba, mosque, Arabian coffee pot, dates, moon, and star on top of the cute cupcakes. When the guests come over your house, those sweet treats definitely wow them.
12. Ramadan Eid Decorations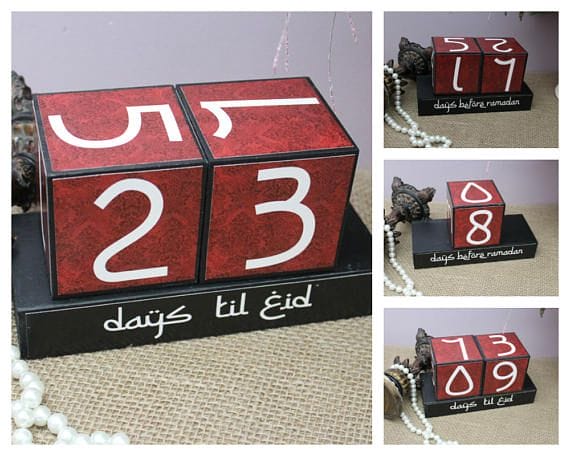 I know you and your family are super excited about the arrival of Eid. That is why you should create the Eid countdown chart.
The numbering and lettering are so Arabian. Lastly, the combination of black, red, and white is truly eye-catching.
13. Ramadan Lantern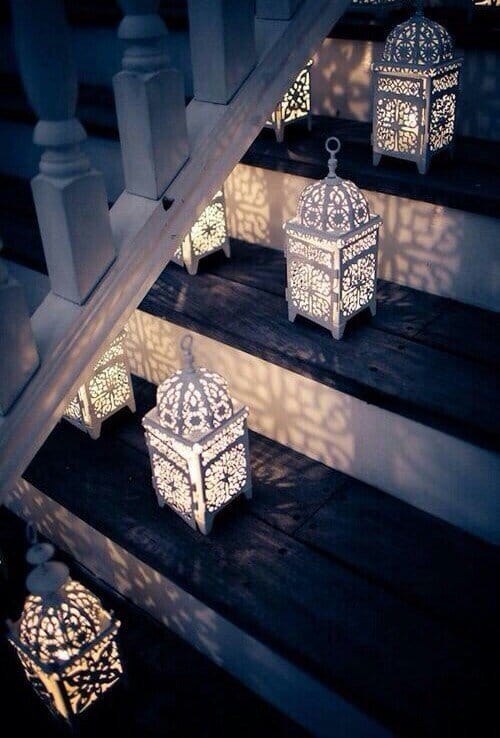 Some Muslim countries like Morocco and Egypt use pretty lanterns as Ramadan embellishments. You can do the same.
First, buy lanterns that are the same size. Then, place them on your wooden stairs. Do they not only provide extra illumination but also introduce a touch of exotic elegance.
14. Ramadan Decoration Hanging Stars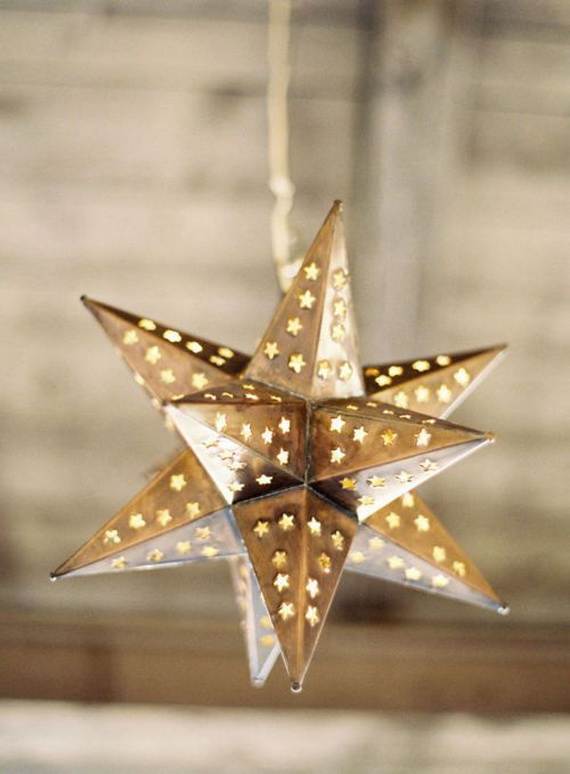 What is not to love about those star boxes? They are eye-catching and cool at the same time. To create them, you must prepare paint and handcrafted paper. Nevertheless, if you are too busy, just purchase them from online store.
The pre-attached gold string makes you hang them with ease. Feel free to put chocolates, gifts, and assorted nuts into the star boxes. I believe you cannot stop looking at them all Ramadan long.
15. Ramadan Dessert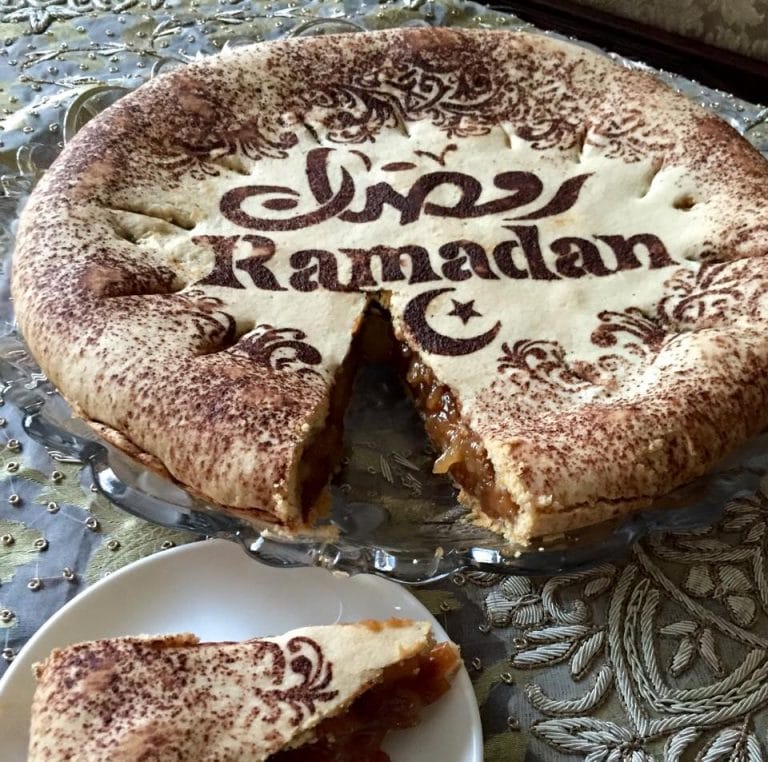 The predominantly Muslim countries can be found in Asia, Europe, and Africa continents. That means there are different Ramadan traditions around the world.
In this example, the homeowner decorates the dessert using cake stencil. The utensil successfully takes the homemade sweet from meh to marvelous.
16. Ramadan Mubarak Banner DIY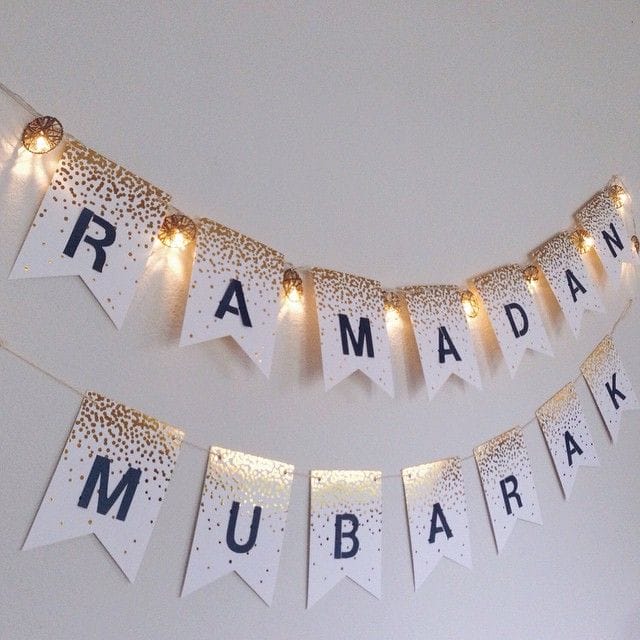 Above is the DIY Ramadan paper banner. Even though you do not have advanced crafting skills, you can easily make it.
The black Ramadan Kareem lettering contrasts amazingly with the white paper. Meanwhile, gold spots add a touch of glam to the banner. Do not forget to hang it on the string of lights for a more captivating look.
17. Ramadan Lanterns Decorations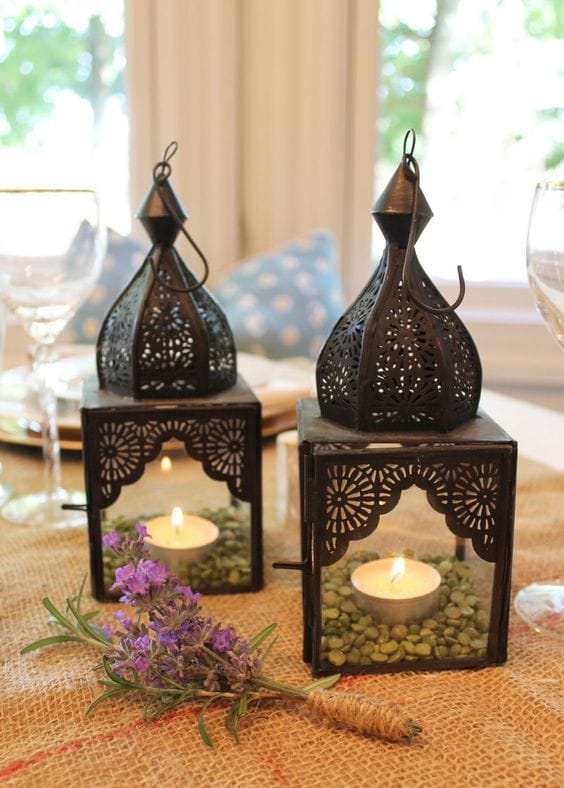 These ornate lanterns are seriously inspired by henna art. Since they come in black, they bring Moroccan charm and drama to the room.
The lanterns are illuminated from inside by candles. After Ramadan, they still work as ravishing ornamental pieces.
In essence, those Ramadan decorations are worth to craft. They will unleash the festive spirit and your inner creativity at once. So, what Ramadan ornaments idea you admire the most?