Keeping your home looking its best means that every part of it needs to be as professional and refined as possible. That includes whatever you've got working for you in terms of a garden.
When you don't have a lot of space, keeping it neat and tidy can be tricky, which is why we've put together this list of options for ways to help you make sure that you can get it all working for your needs with a vertical garden.
These can still be the easy to maintain options that you'll find in a small garden, but it will make its overall look smooth, professional, custom, and anything else you could hope for in terms of gardening with ease.
Allow these creative ideas to really show you what they can do, no matter what the space is that is waiting for you.
1. Clay Pots On a String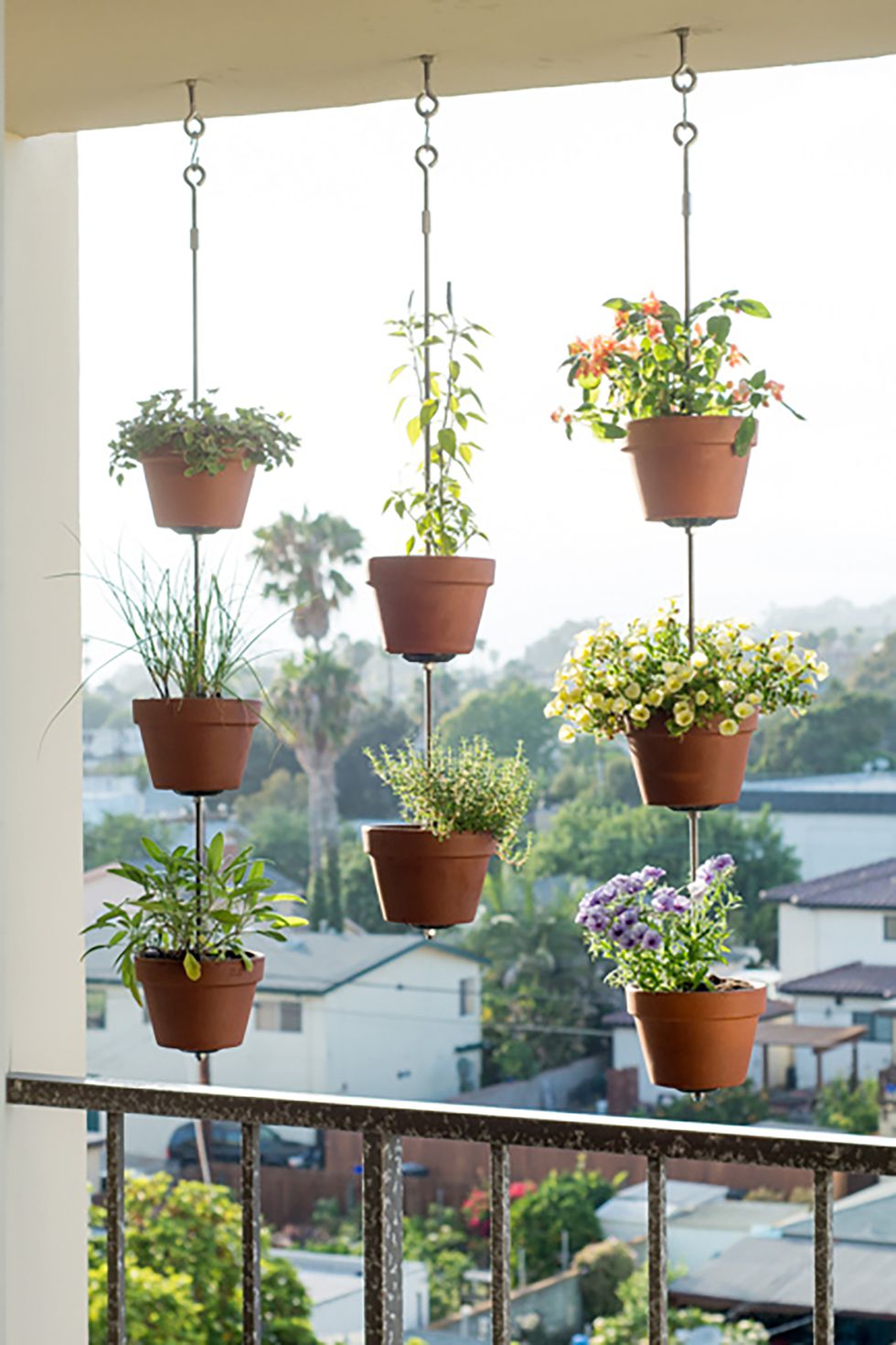 You'll be able to do all sorts of things with this idea. You can hang clay pots from a strong and dependable system that will give you a great decor option and still allow you to make use of a vertical garden with anything and everything that you put into the classic pots.
2. Use a Living Wall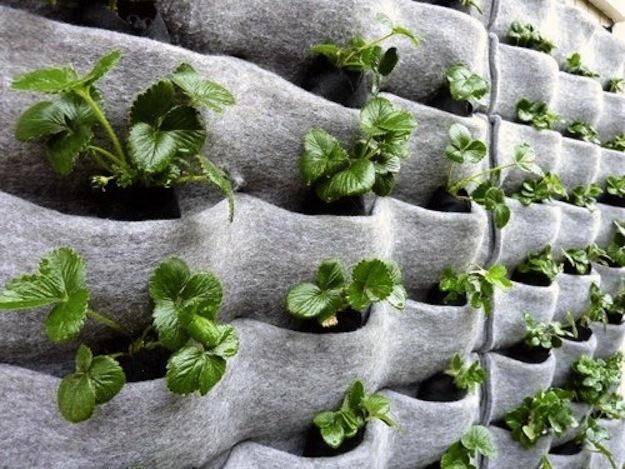 You can create a living wall with something like this felt system so that you can plant your different kinds of selections and it'll be part of a green space in a literal sense. This is a great idea for those that really want to commit to the idea of enjoying a space like this without having to use a heavy hanging system.
3. Create a Pallet Shelf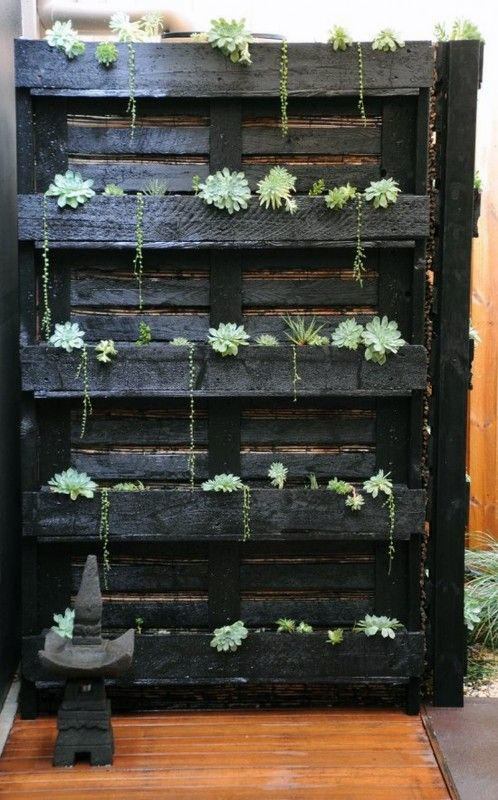 By painting and standing up a pallet, you can make it into a shelf that makes it absolutely perfect for planting. You'll be able to focus on making each shelf custom and it'll be perfect for the professional appeal that can be as gorgeous as you want it to be.
4. Use Old Piece of Decor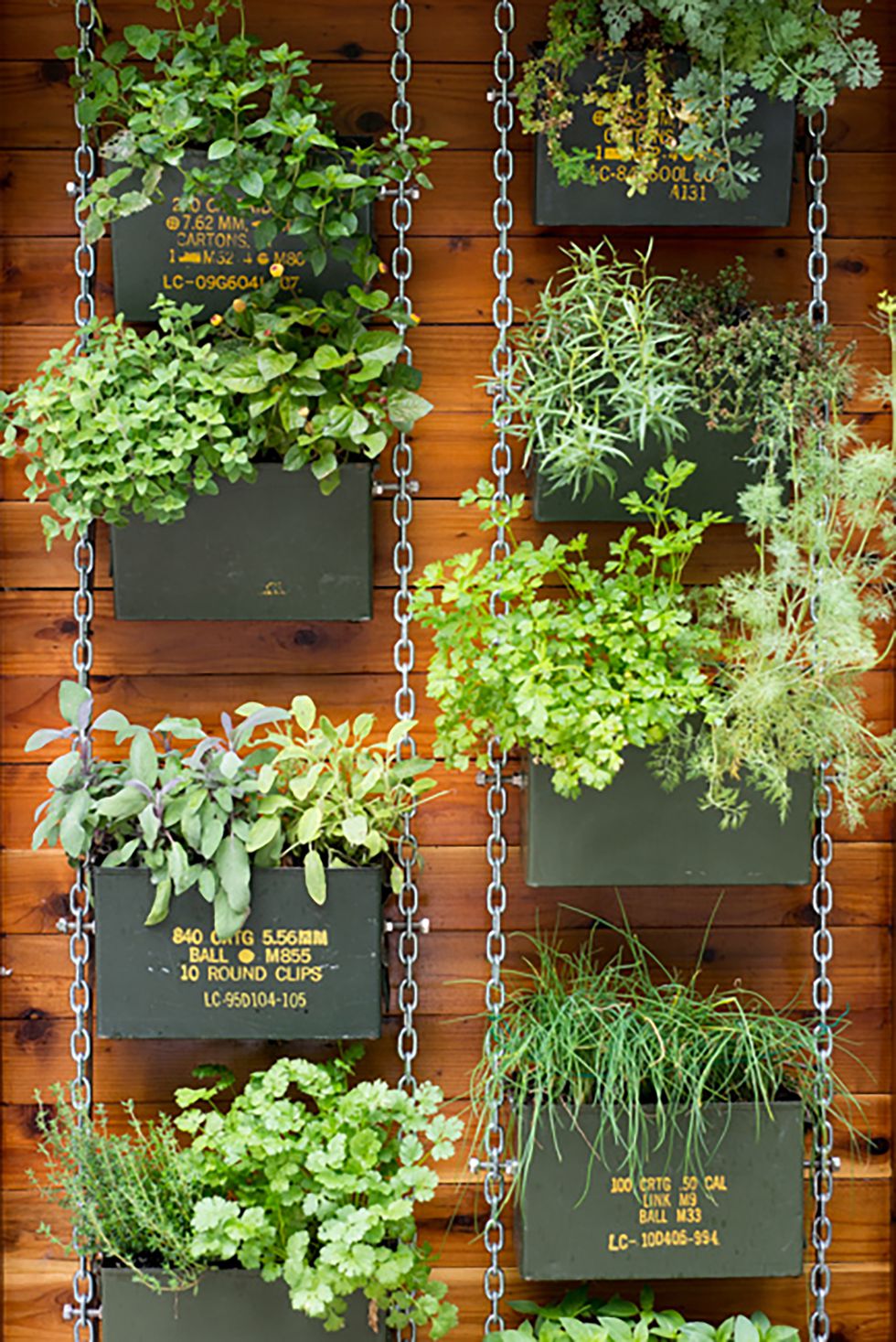 If you've got old junk hanging around, transform it into a planter. You never know how good something can be as a planter, even old ammunition cans like are being used, here. Put them on a chain with some nuts and bolts, and you've got a modern planter.
5. Use a Colander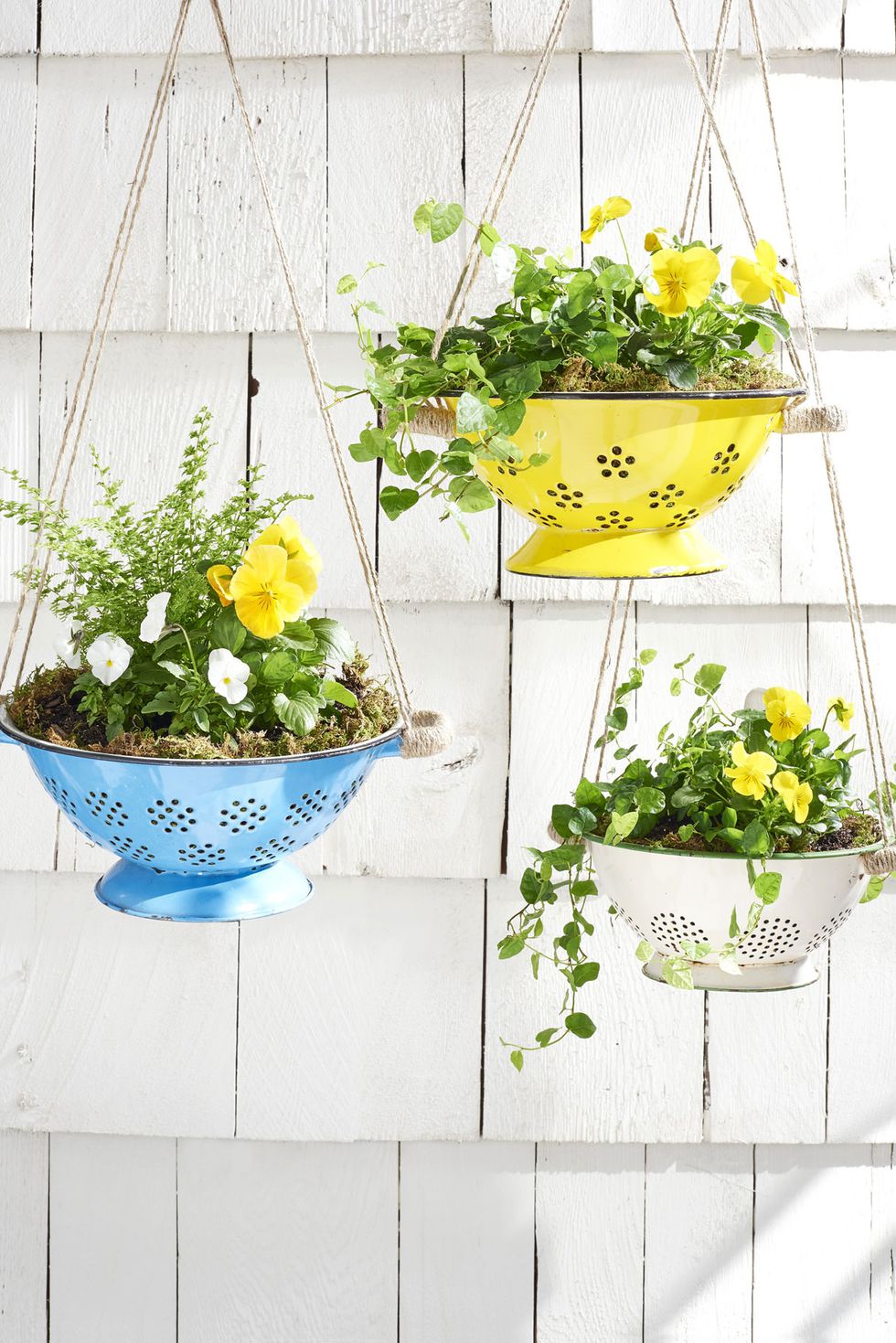 Maybe you have three random colanders, or maybe you simply love the decor aspect of them. Regardless, you can use brightly coloured cheap ones like these to make a great planter. They're gorgeous, useful, sturdy, and lightweight, making them ideal for hanging.
6. Pallet Display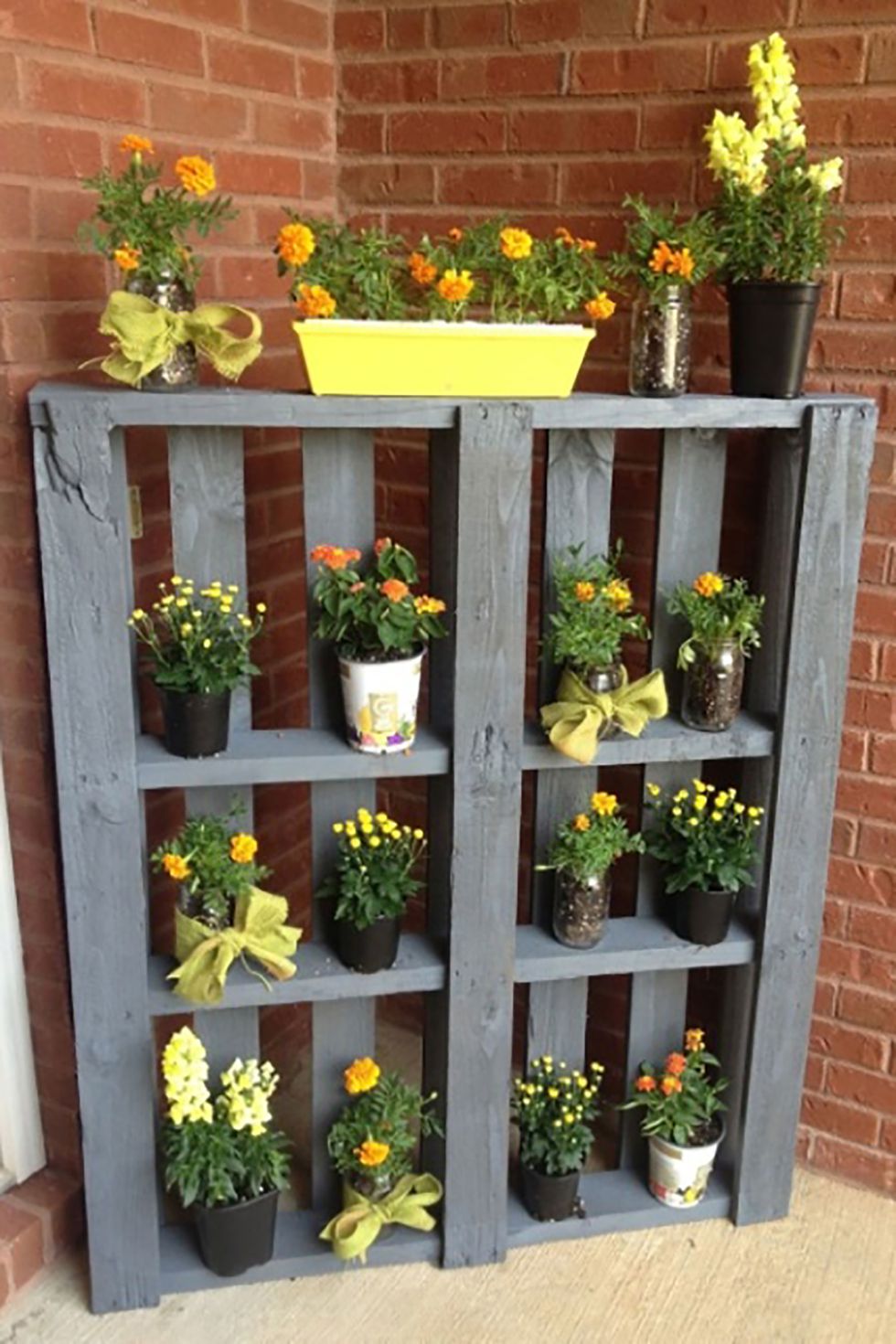 Similar to the other pallet idea, put existing pots on the different painted shelves of the old pallet that you have on its end and it'll make a great display that is perfect and simple and can be changed as your interests change in plant display.
7. Use Old Coffee Cans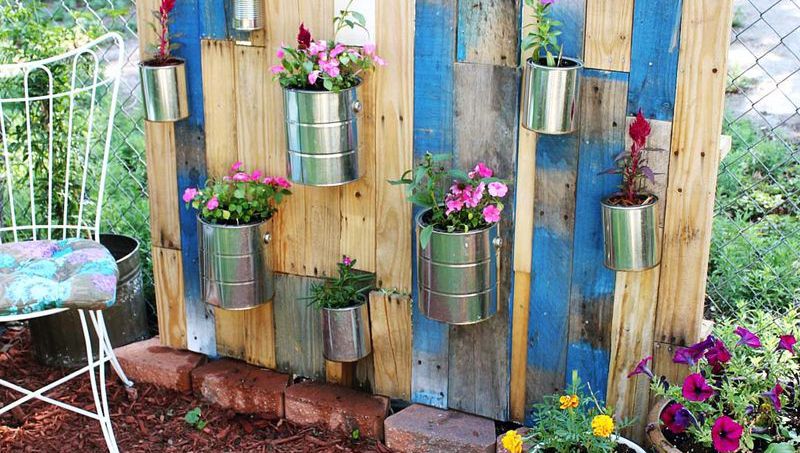 Since you're going to be throwing them out anyway, use them as planters. You can easily decorate them and make them pretty, or leave them stark as they are and enjoy the industrial feel to them. Then attach them to your wall of choice and you've got a great vertical garden.
8. Mount a Trellis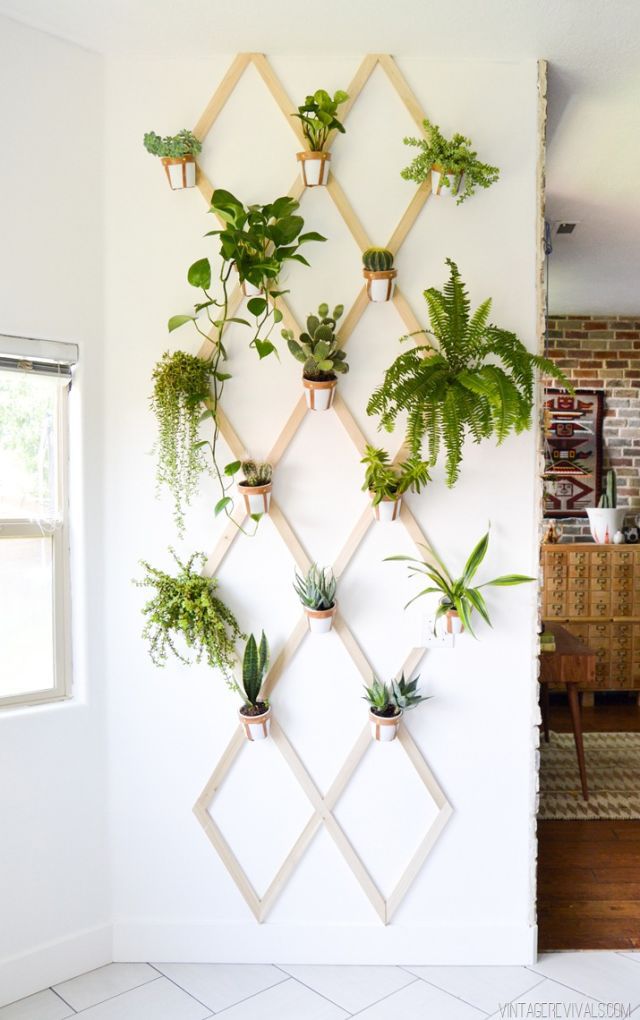 A trellis is great for outdoor use, but you can put it to use properly inside, too on the wall. Each crevice can be used to hold plants up, and it'll be as bright or neutral as you want it to be, which is perfect.
9. Make Your Own Wall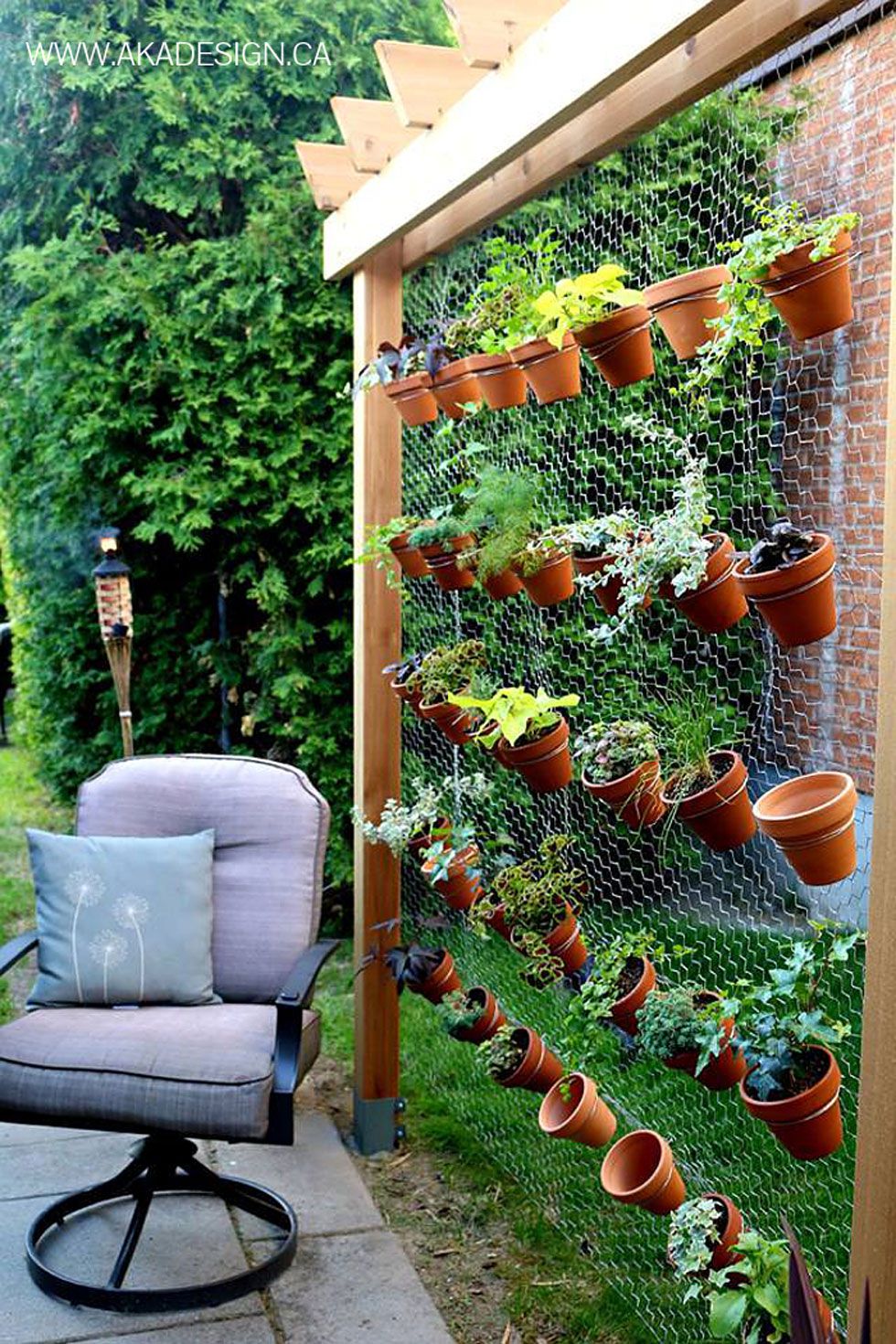 Don't have a wall for gardening? Make one. You can use simply chicken wire or equivalent and mount it to a few posts inside your home or outside. This will give you a wall that you can hang pots on and make into a vertical garden as easily as anything else. Don't let lack of space stop you, just make your own.
10. Adapt a Wall Hanging Planter Grip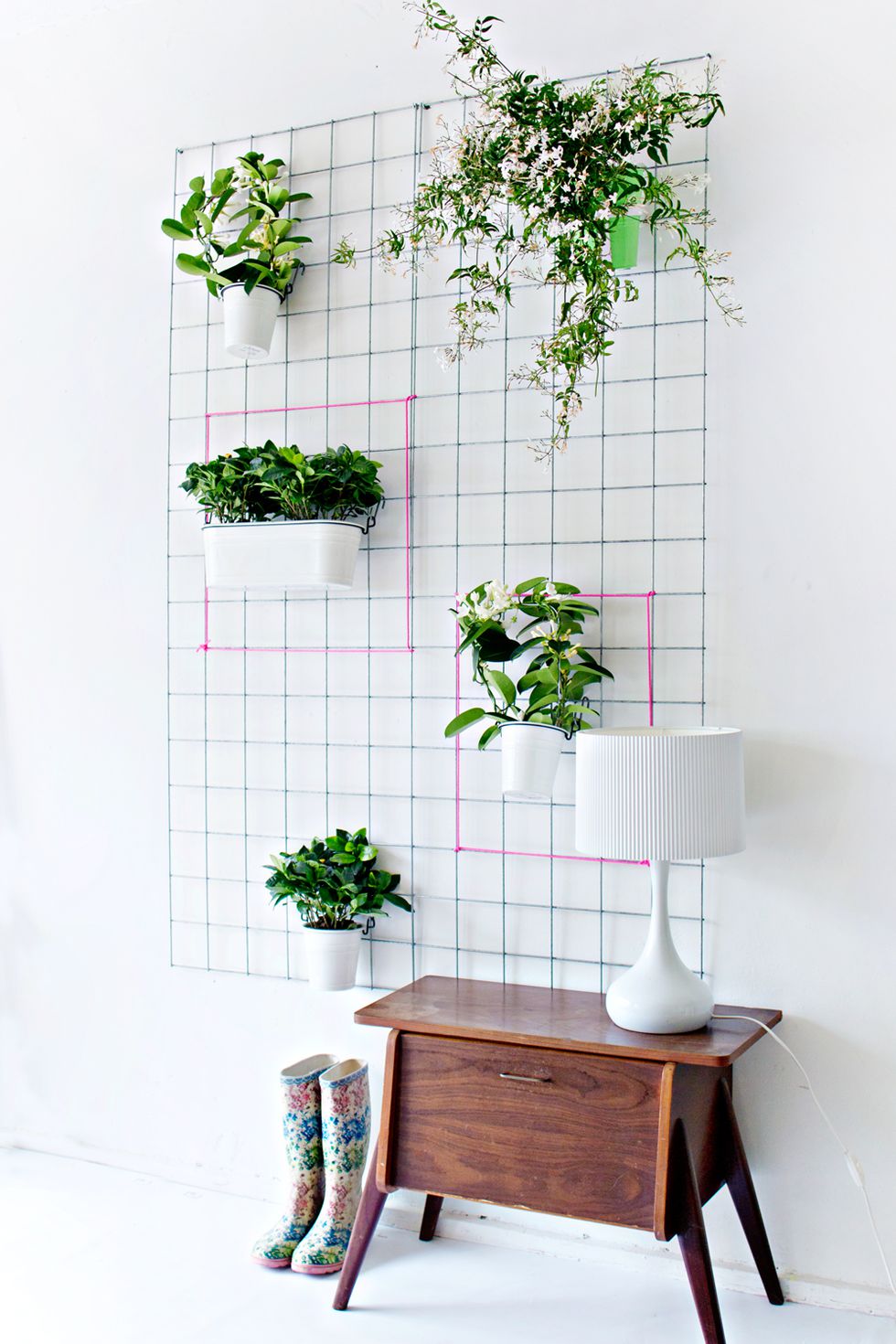 If you want to start small and leave room for growth, create a grid-like planter such as this one, and enjoy how you can make use of it, even if you want to grow it. It's easy to extend as the need arises for gardening.
11. Stack Your Planter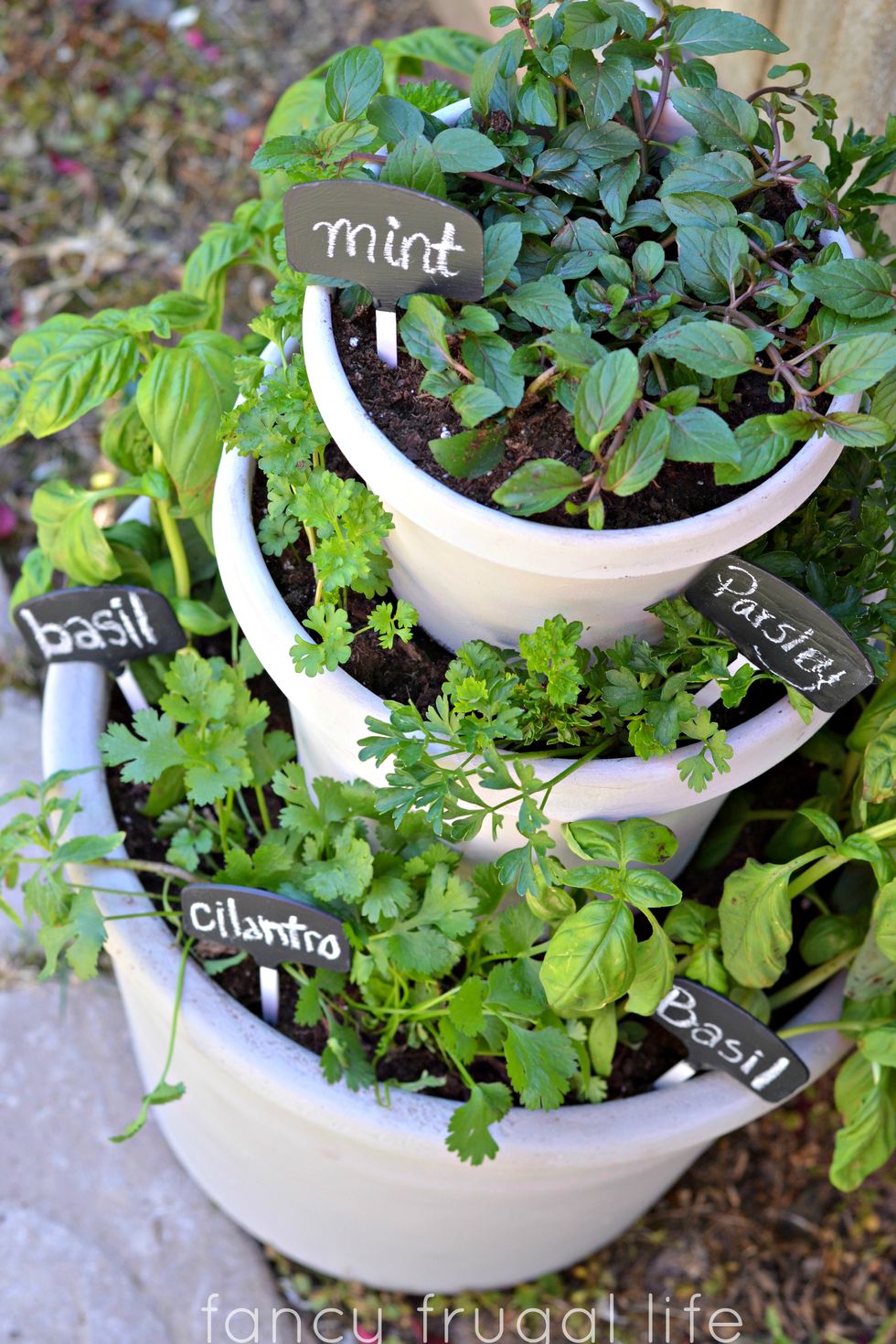 If you want to try vertical planting without a wall, just stack the planters in ascending order on top of each other. It's cute, picturesque and requires nothing permanent in order to make it work.
12. Hang Up a Terrarium Planter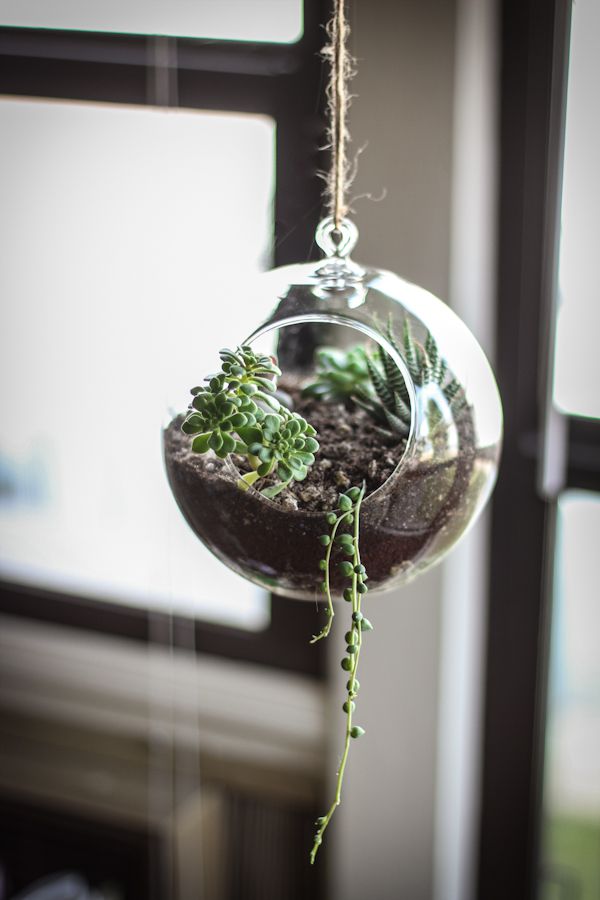 If you love the look of a terrarium, you can use it as a vertical garden, too, by hanging it up and using it as decor. It'll give you greenery and will offer all of the perks that you need in terms of the lack of space.
13. Recycled Pockets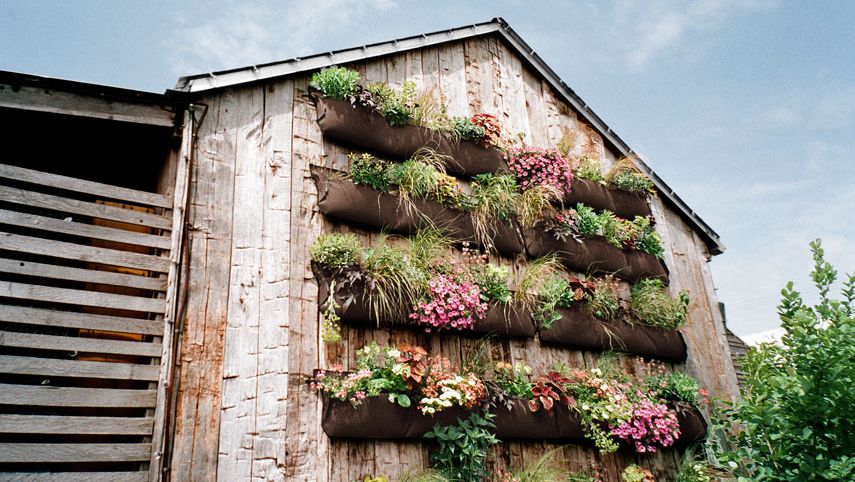 Take old sacks and make them into large sized pockets on the outside of a barn or your home. They make great planters and are a way to use old materials productively, too.
14. Wicker Baskets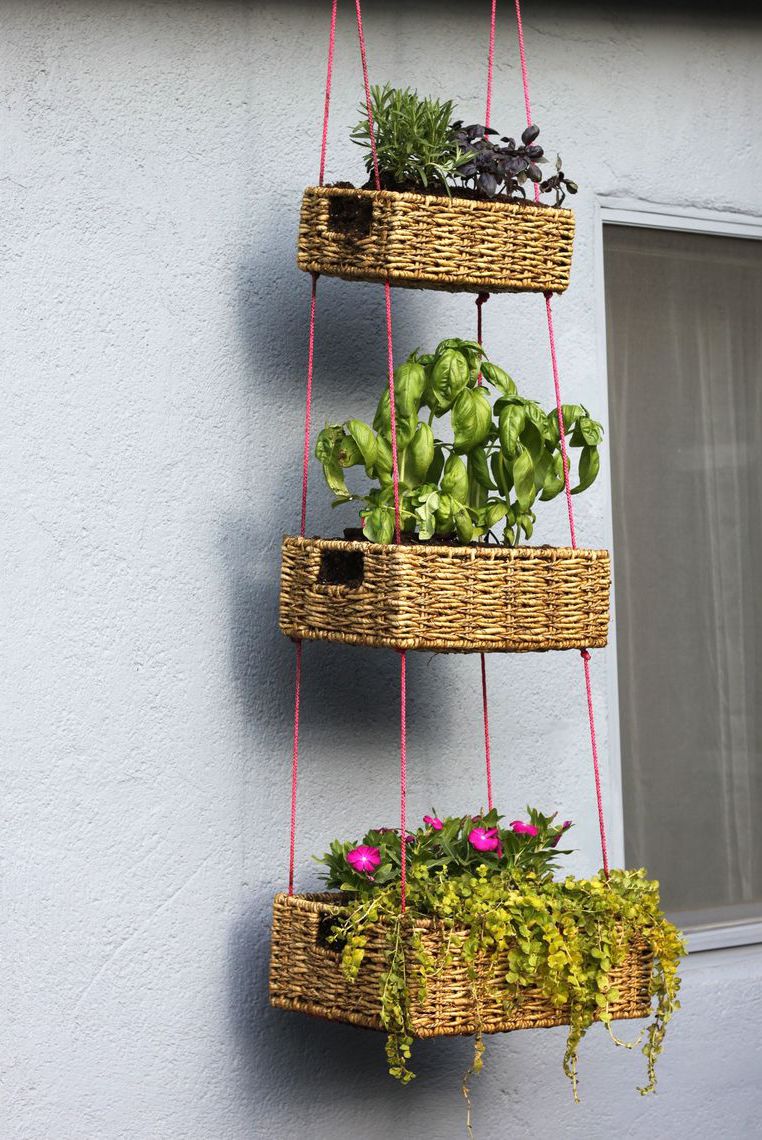 There is a way to string wicker baskets together in proper order like this, so use it to help make fun baskets that can be dressed up and hung anywhere and everywhere that you want it to be.
15. Indoor Hanging Herbs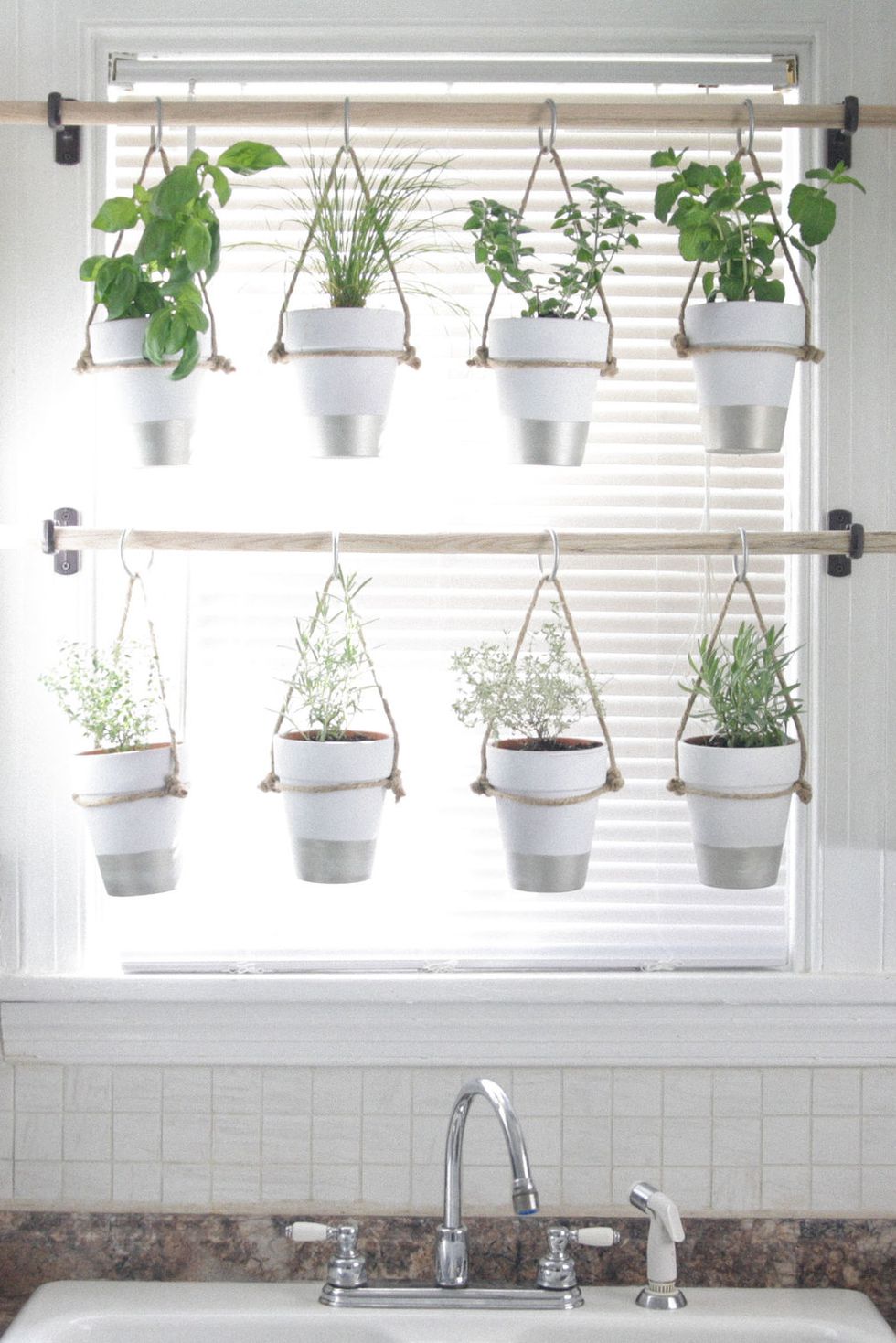 Hanging small planters on wooden beams offers you all the vertical space you need to make room for growing herbs that you use every day. This is perfect for small homes, too.
16. Ladder Spokes on Strings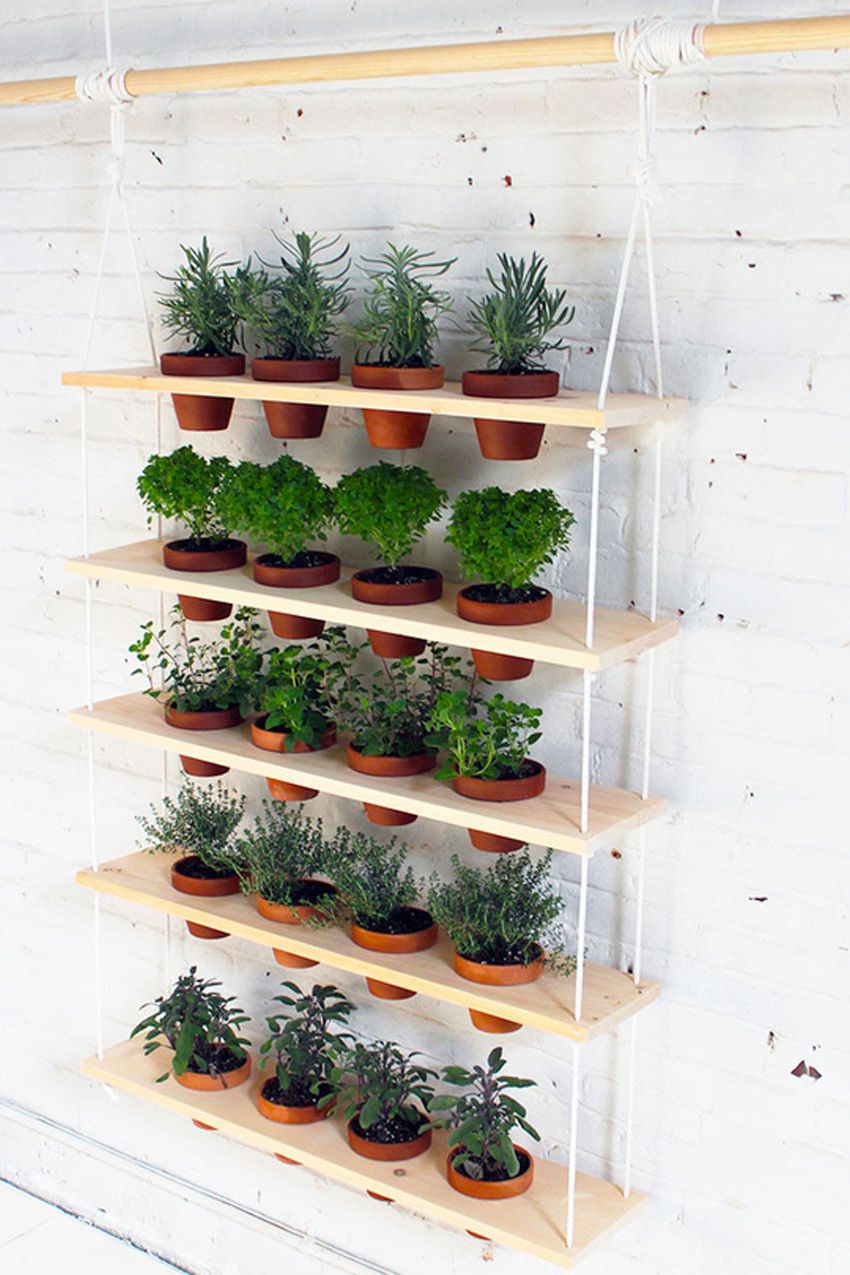 If you love the vertical storage option of a ladder but don't have a stud ladder, you can take its spokes and use them to form a hanging shelf that is going to be just as retro.
17. Make a Crate Wall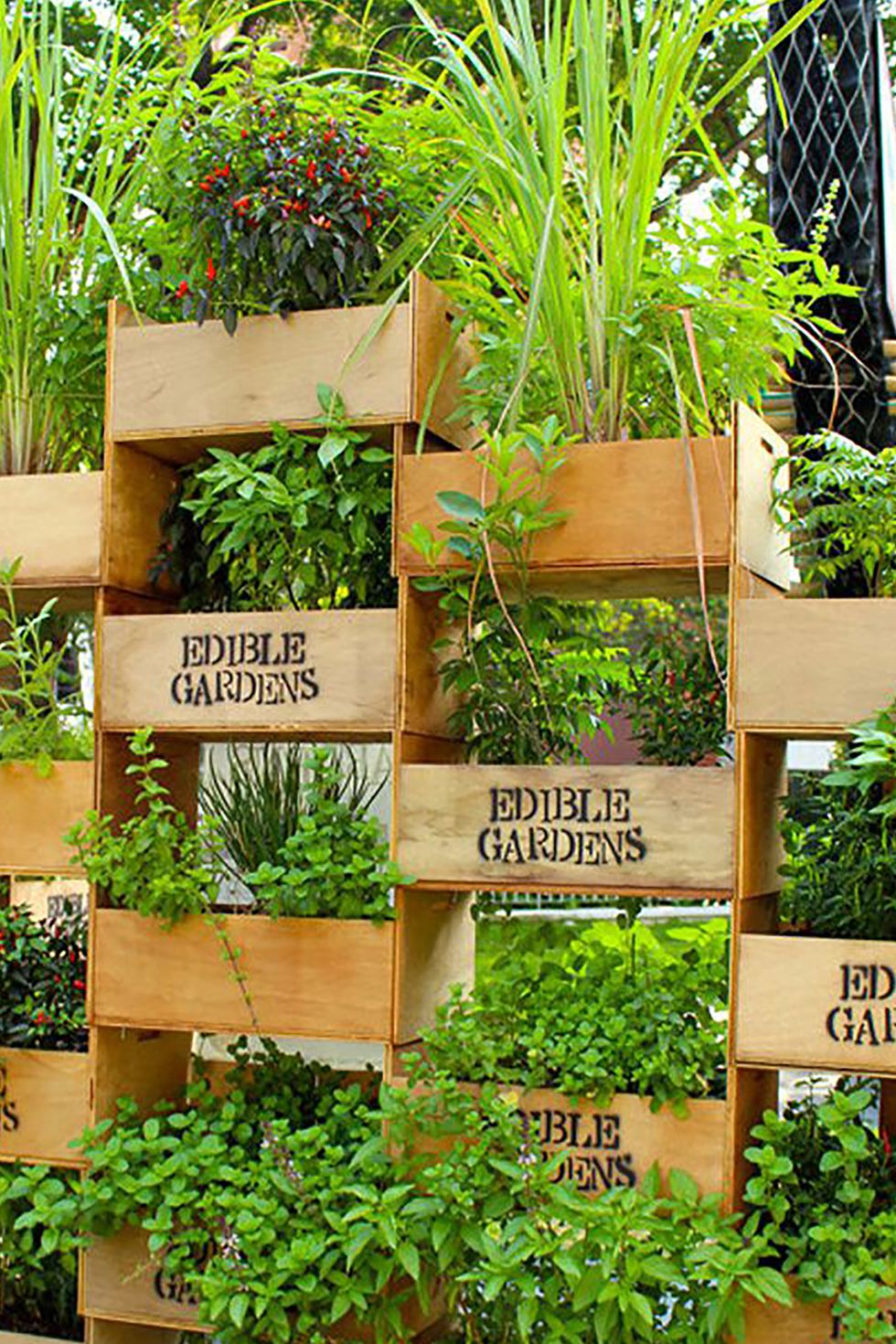 Use dilapidated crates to form a garden and stack them all on top of each other for a great totally modern look. This is perfect for inside and outside, and will transform your space into a profitable hanging garden of its own.
18. Dedicate A Corner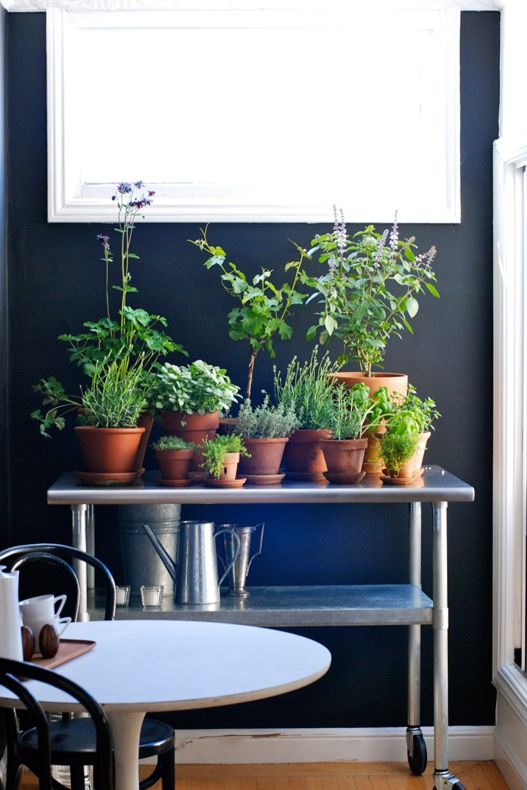 Use a rolling cart to hold a miniature herb garden that can be brought inside or kept outside.
19. Minimalist Vertical Garden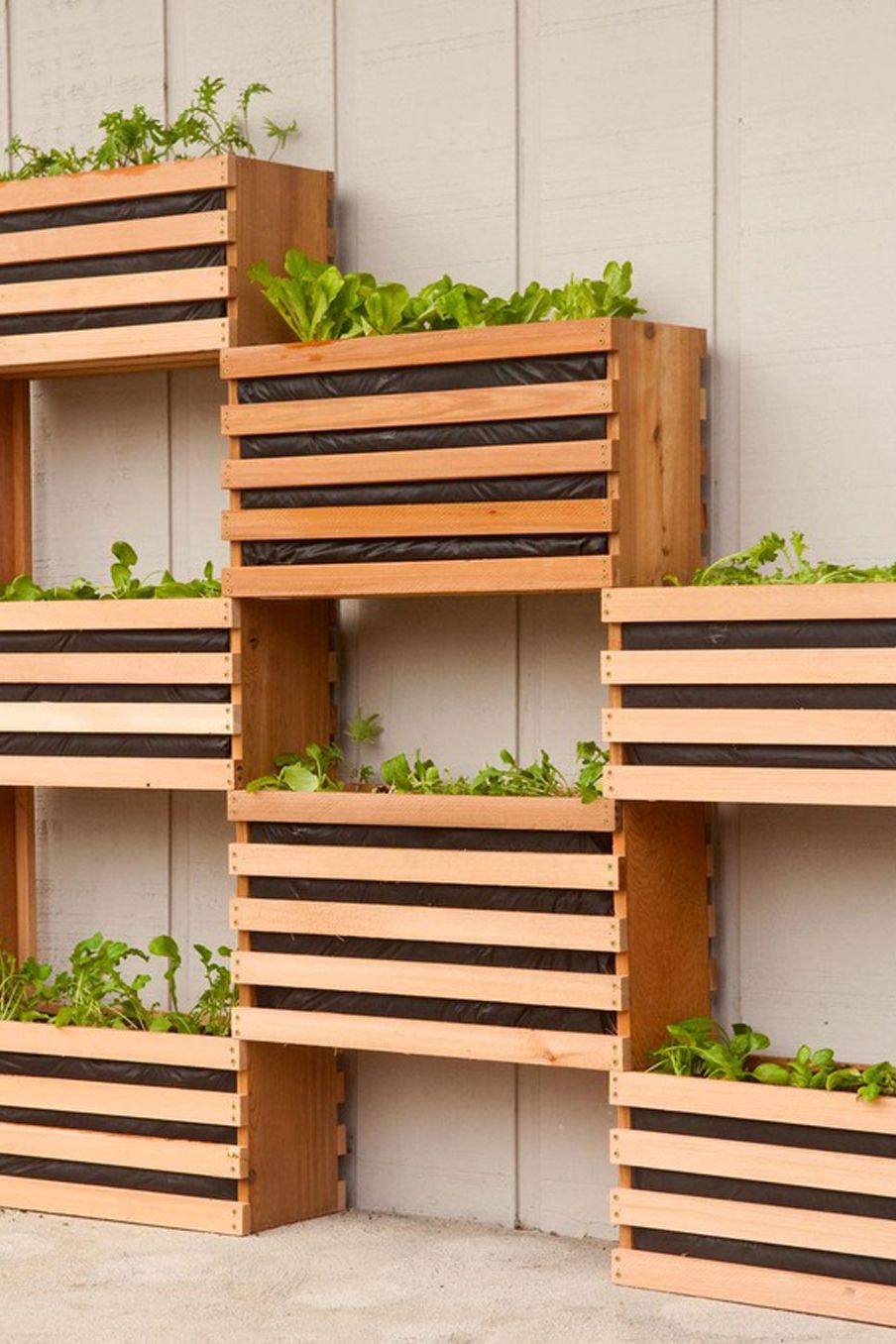 If you prefer a clean, minimalist aesthetic, stacked cedar boxes attached to the side of your home make for a striking vertical garden.