DIY HEADBOARD IDEAS – Apart from making a personal statement in your boudoir, creating a good headboard for the bed can pretty much make your bedroom stand out from every other room in the home.
Here are 15 amazing DIY headboard projects that are easy to make with common household items such as ceiling panels, old shutters, wood shims, fabric, and wallpapers.
1. Sweet Dreams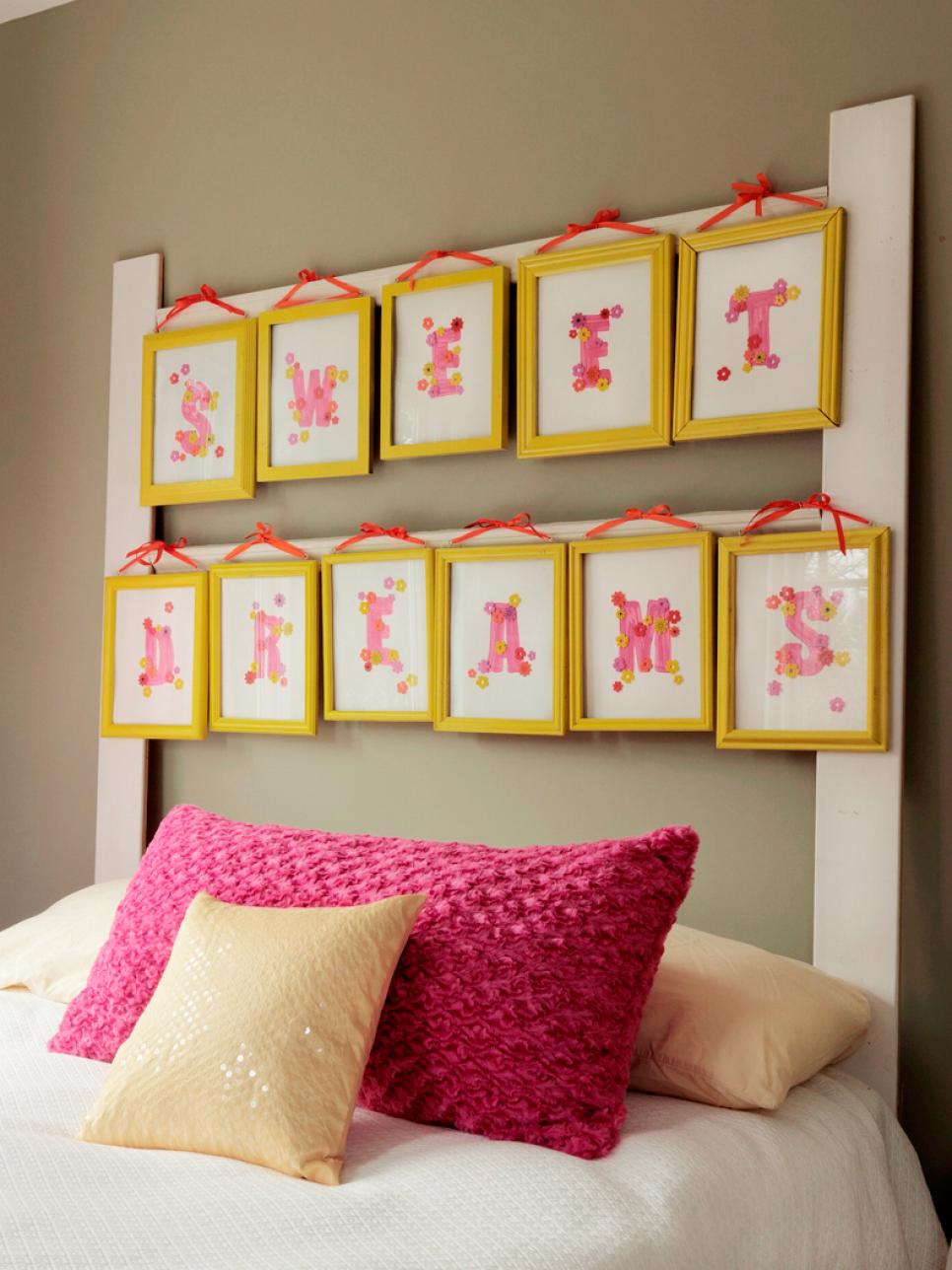 If you love thinking outside the box, you will discover that there are several simple ways to repurpose picture frames. Do you know that you can transform your old vintage frames into a personalized headboard?
Yes, you can either choose to simply spell out your child's name or create your own personalized message with soothing statements like "Sweet dreams." Your children, especially your little girl will love to have this in her bedroom.
2. Fireplace Mantel Headboard
A fireplace mantel is another item that can be repurposed as a headboard. Unlike vintage shutters, this uncommon invention offers an amazing inspiration for a timeless bedroom remodel that goes in line with the walls and floor.
In a bid to ensure that pillows do not fall into the surrounds, a tufted upholstered center was put in place. How inspiring it is to make a stylish headboard with an old fireplace mantel.
3. Picket Fence Headboard
Transform the interiors of your bedroom into a unique style with the rustic charm of the wooden accessory of your bed.
With a picket fence headboard, you can enhance the décor of your den and improve its aesthetics with triangular shaped picket fences or some staggered lengths of poles of different sizes.
Picket fence offers unique inspirations for a shabby or cottage chic style remodel for any bedroom.
4. It's Not Metal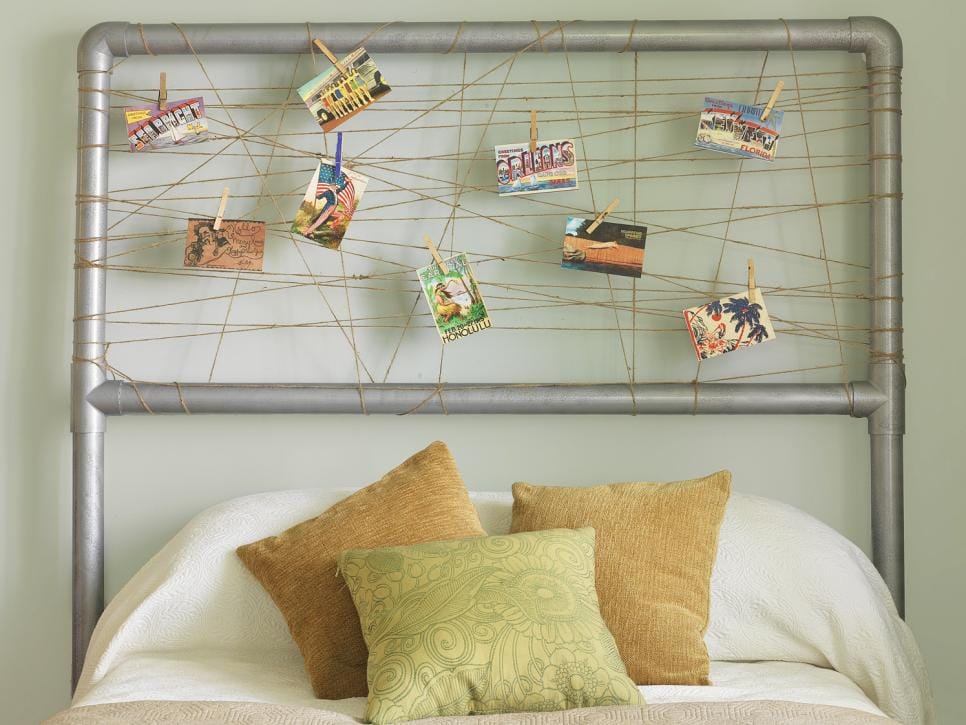 If you are looking to epitomize the versatility of "old meets new" approach to modern interior design, this is simply the way to go.
Constructed from galvanized pipe, this type of DIY design scheme is one major utilization of pipes to make attractive, comfortable beds.
It's all about using hard metals once meant for technical applications to create decorative accent pieces or softer, functional spaces for comfort.
5. Sail Off to Sleep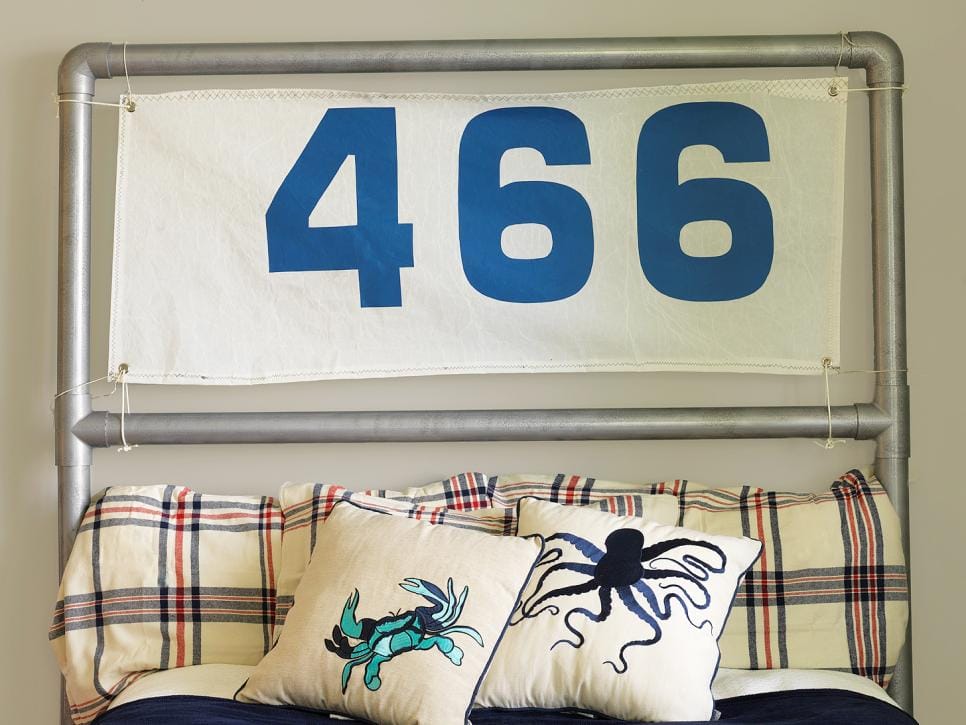 Generally, PVC pipes tend to give your bedroom that industrial chic look it deserves which is now a growing design trend.
Apart from helping you create an inimitable bedroom that incorporates your one-of-a-kind, multi-faceted décor tastes, these industrial materials can literally make the other elements in your bedroom "pop" out of the space.
Nevertheless, you can still present your bed frame with a ship-like look by adding grommets and rope to your silver painted PVC pipes and stretching a piece of a boat sail across the frame.
6. He Wishes It Was His Bed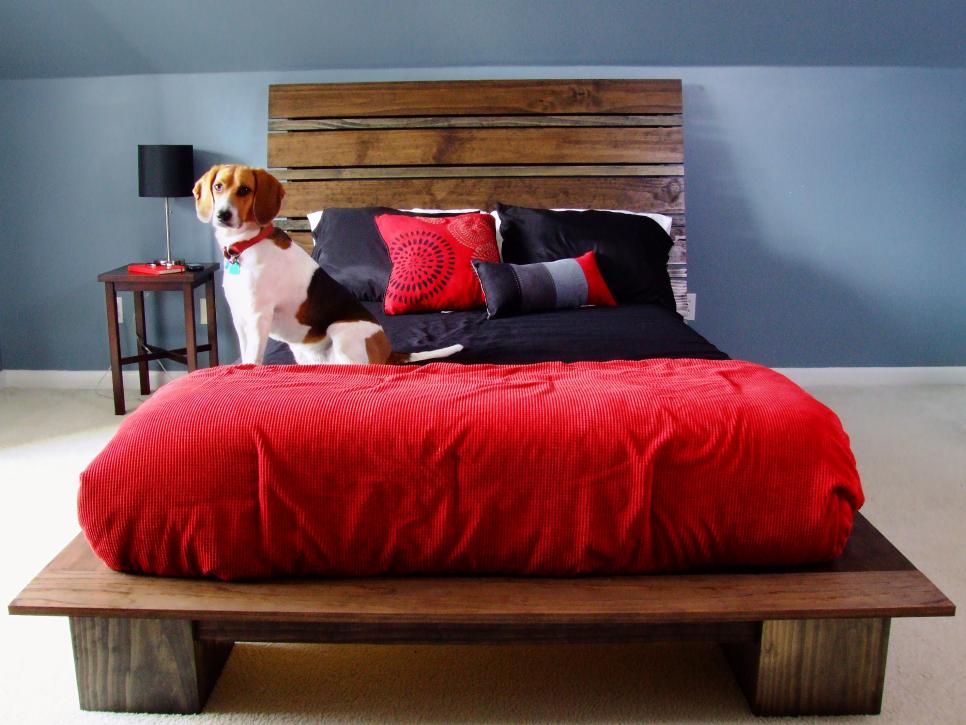 Made from hardwood, this easy-to-build headboard presents a typical example of a trendy bedroom design which is aimed at providing full comfort and easy convenience to carry out daily activities, such watching TV in bed, read or sitting up to do any other thing.
Take up this idea create your own DIY headboard project with wood slats that don't look rough but present a sleeker, contemporary headboard look.
7. DIY Cottage Style Headboard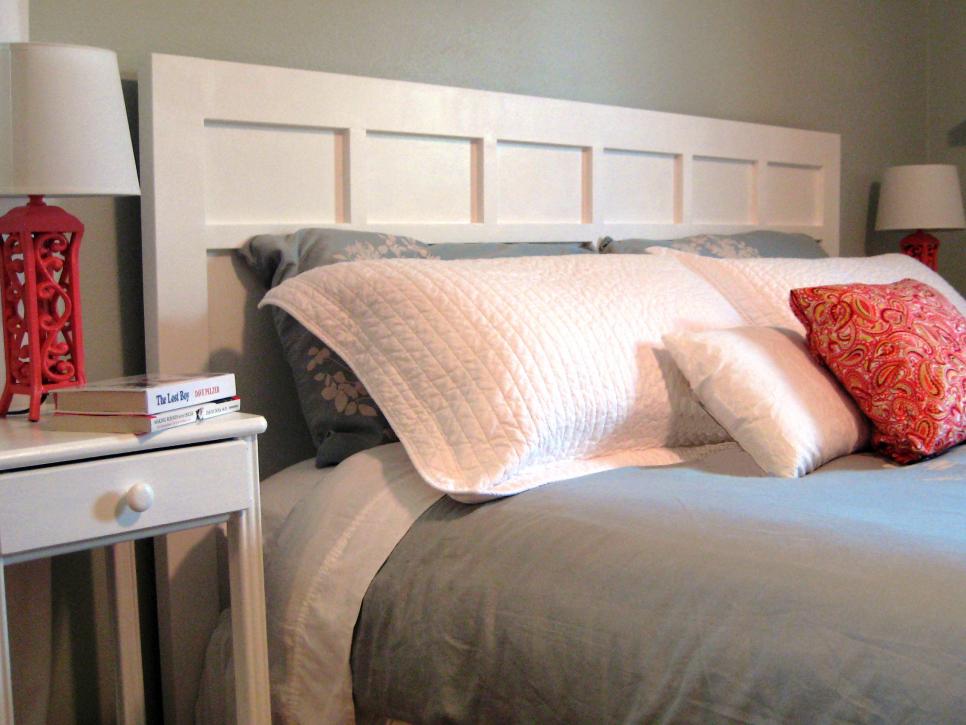 If you are thinking about changing that headboard to equip your bedroom with something that offers a different style or look, why not consider the cottage style.
Whether you are an expert or beginner DIYer, this classic-style headboard is obviously a perfect project for you as it presents an uncomplicated design that is very easy to build. Create your own cottage-style headboard with this inspirational guide.
8. Statuesque and Upholstered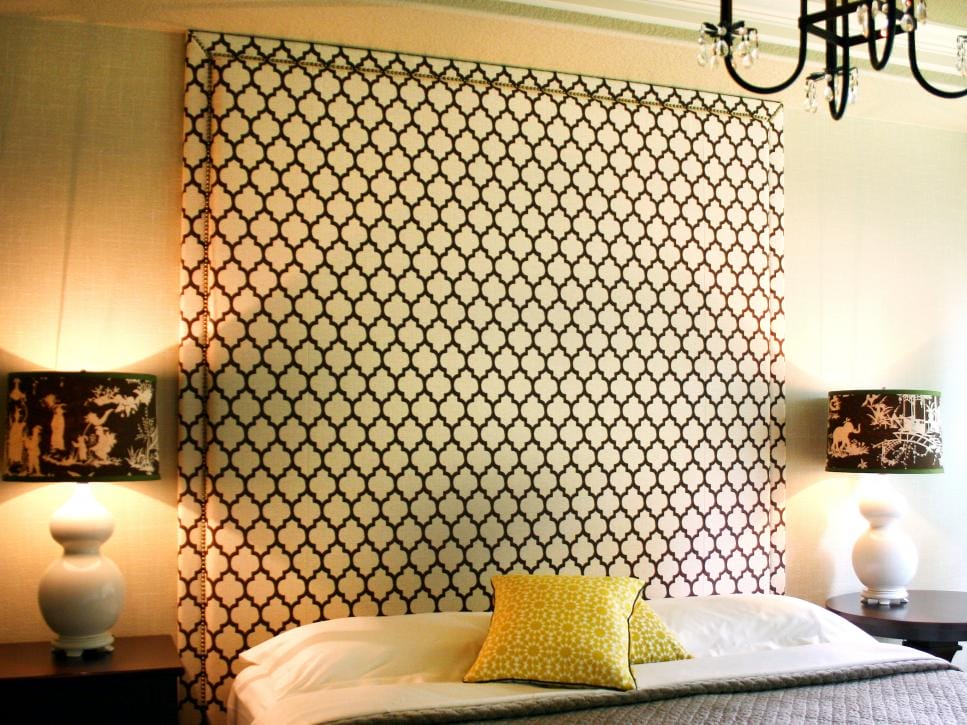 Have you ever thought of raising your headboard right up to the ceiling? Of course, it's possible. Get ready for royalty with a statuesque headboard.
This tall, elegant and impactful inspirational project is not only going to create a dramatic focal point in your bedroom but will also bring about the glamor of prestige in the bedroom.
Whether it be carved, wooden, or more of a traditional look, ensure to choose a headboard that matches your personal style.
9. Photo Frame Headboard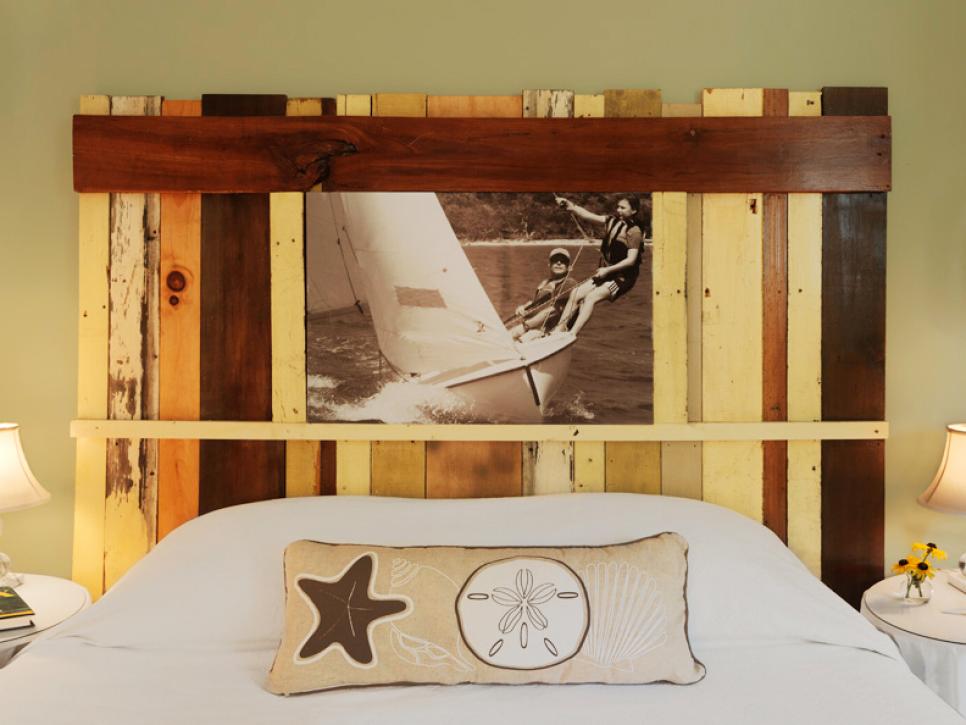 Adding small accents to any room always goes a long way. No doubt, the perfect way to spice up your bedroom is by creating a simple headboard with a beautifully inserted photo frame.
One good thing about this headboard is that it can always match your décor changes. All you need to do is to swap the photo. Whether it's a family photo or a personal photo, you want to mount, you can always do this anytime.
10. Rustic Style Headboard Idea
Depending on the style or color you choose, you can always create a rustic style headboard that suits your bedroom décor.
This basic tongue-and-groove wooden headboard does not only present a minimalist bedroom design but also offers some unique, neutral bedroom mixes elements.
With this do-it-yourself headboard project, you can add exciting texture, color, and style to your bedroom.
11. Enchanted Forest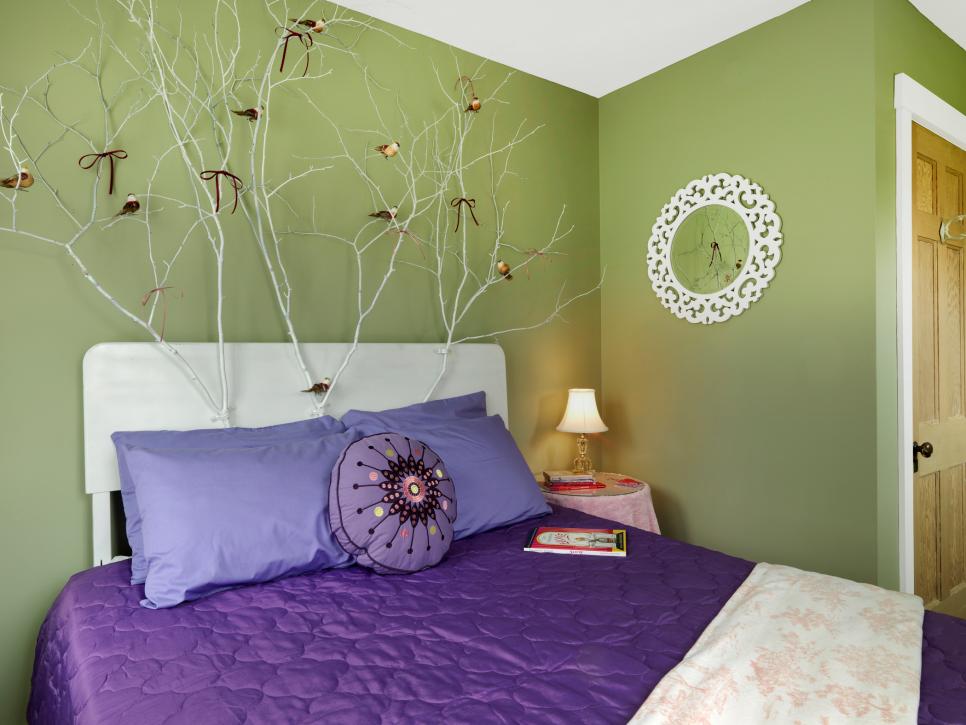 This expertly crafted wooden bed features both inimitable beauty and efficient function. Although a bed with an enchanted forest headboard may be said to be more of a work of art than just a den, it is a bed with an upholstered headboard that is basically built to last.
Built as a girls' bed with painted thrift store headboard and branches, the glitter, ribbons, and birds on it makes it look prettier.
12. Twinkle Twinkle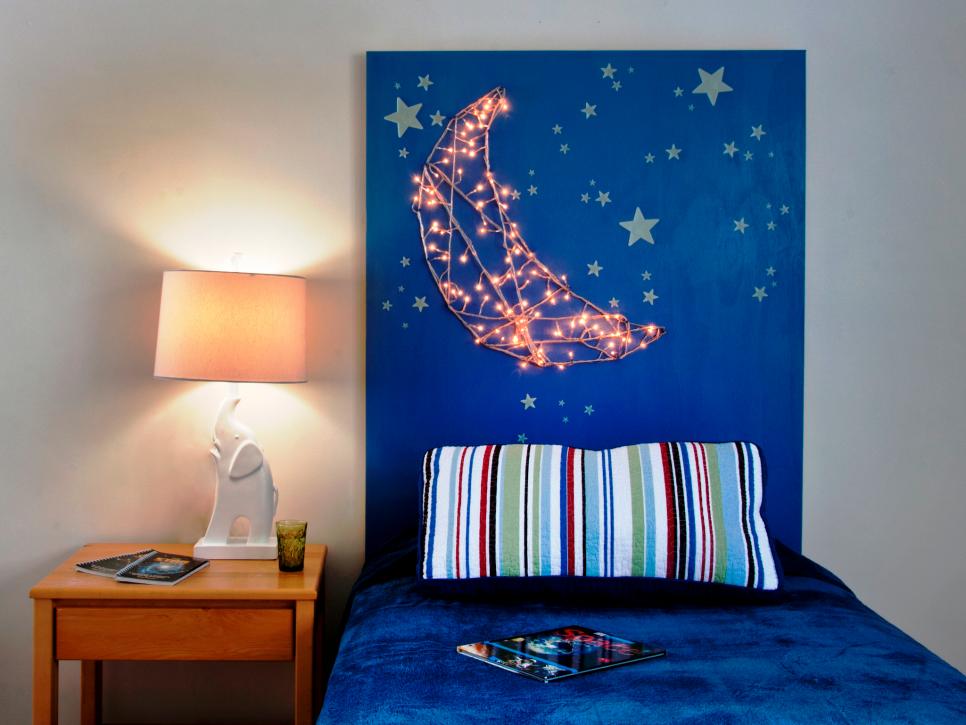 For some extra sparkle in the bedroom, glow-in-the-dark stars can be installed to accompany the moonlight.
As part of some popular headboard lamps, this Twinkle Twinkle headboard projects presents an uncommon night theme everyone believes in. Suitable for a little boy's bedroom, you can create a friendly built-in night-light with this gorgeous holiday lights.
13. T-Shirt Collection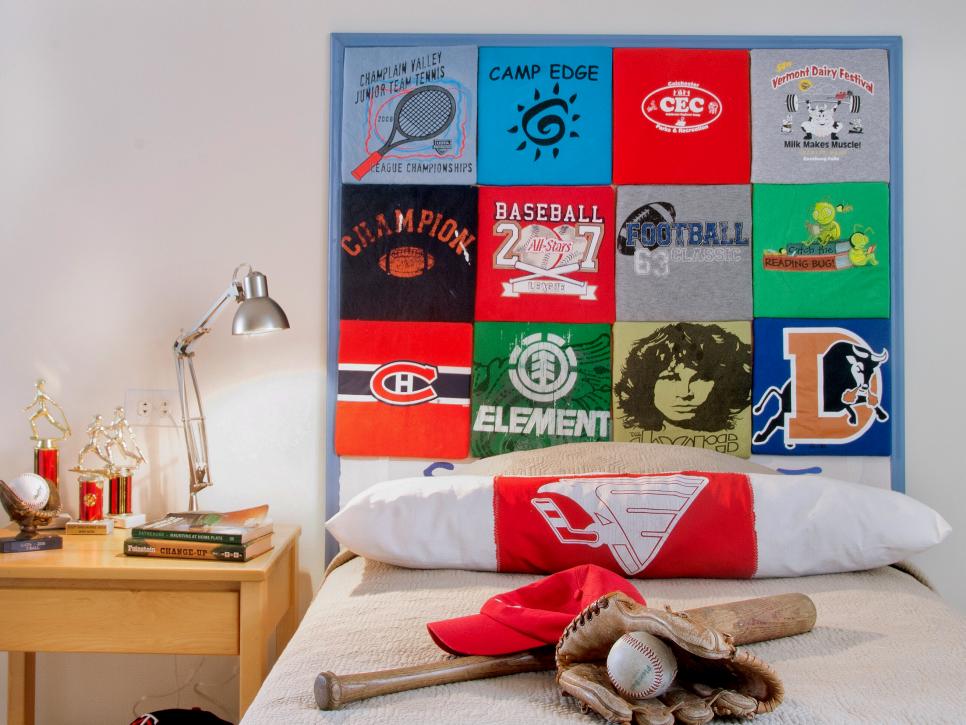 Even after becoming outgrown, most kids find it difficult to part with their favorite T-shirts. There is no better way to make your kids appreciate those wears than creating a T-Shirt Collection headboard for them.
Apart from presenting and irresistible look, it is so much fun to create a colorful headboard with some old T-shirts. Turn their favorite t-shirts into a geometrically inspired headboard and satisfy your artistic urges in return.
14. DIY Homemade Slipcover Headboard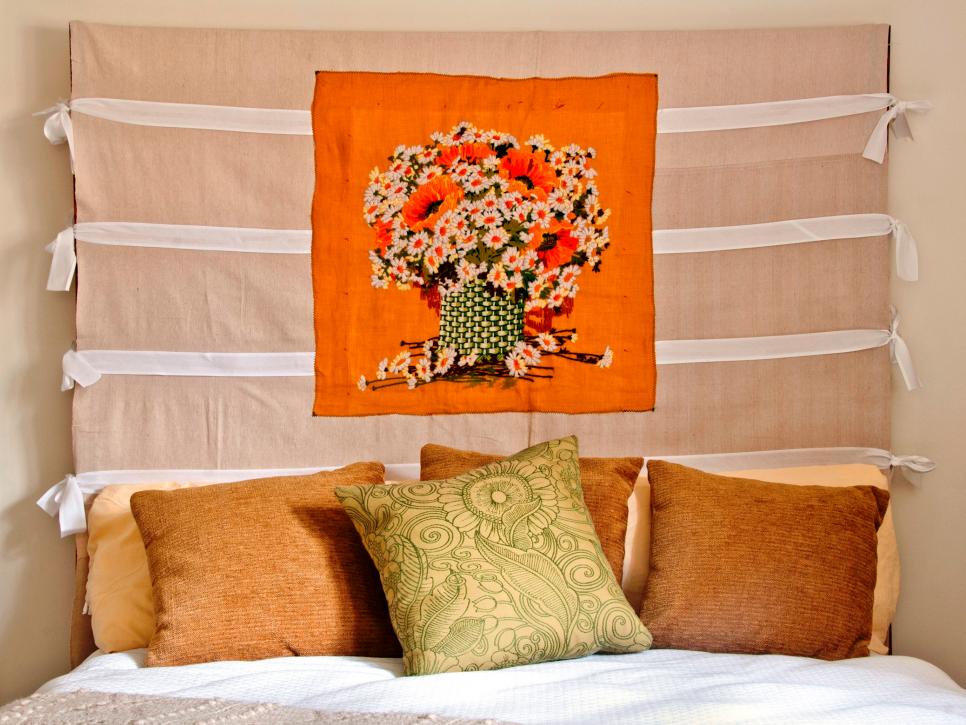 Apart from being inspirational, you are sure to have a fun time making over your bedroom with a DIY headboard slipcover. This project is not expensive as you can simply make use of a cheap canvas drop cloth to create a slipcover for your headboard.
While being fastened to each side by ribbons, your homemade slipcover can still give your bedroom that lovely attractive look.
For more information about headboard, kindly check it from Houzz.
15. Duct Tape Headboard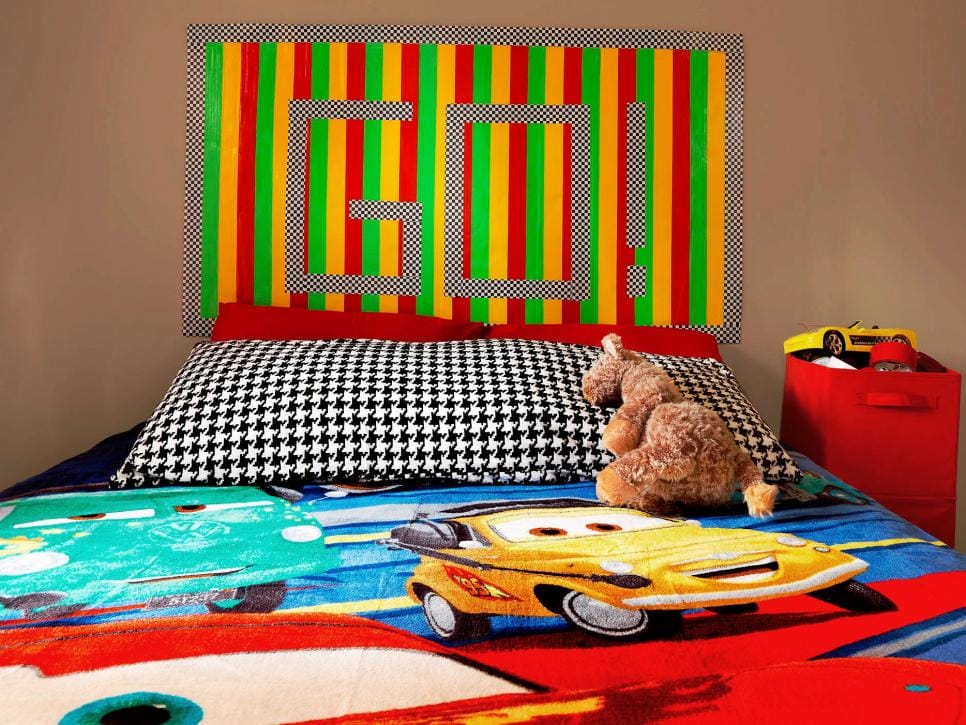 If you are looking for an easy and at the same time, inexpensive project to create with your kids, the Duct Tape headboard is most suitable. It requires the use of no power tools thereby making it safe for children to engage in.
This race kid's headboard was made with a colorful duct tape wrapped around a great piece of cardboard. Allow your kids to fully and creatively experiment various ideas.