Shower is functional, user-friendly, and elegant. Moreover, it enables you to maximize your available space. It also offers design versatility. That is the reason I gathered up some excellent bathroom shower ideas for you.
From minimalist shower to an option with an Asian flair, these inspirations certainly will help you get started. Certainly, you do not only enjoy your bathroom shower today but also in the future.
1. Frameless Sliding Glass Shower Doors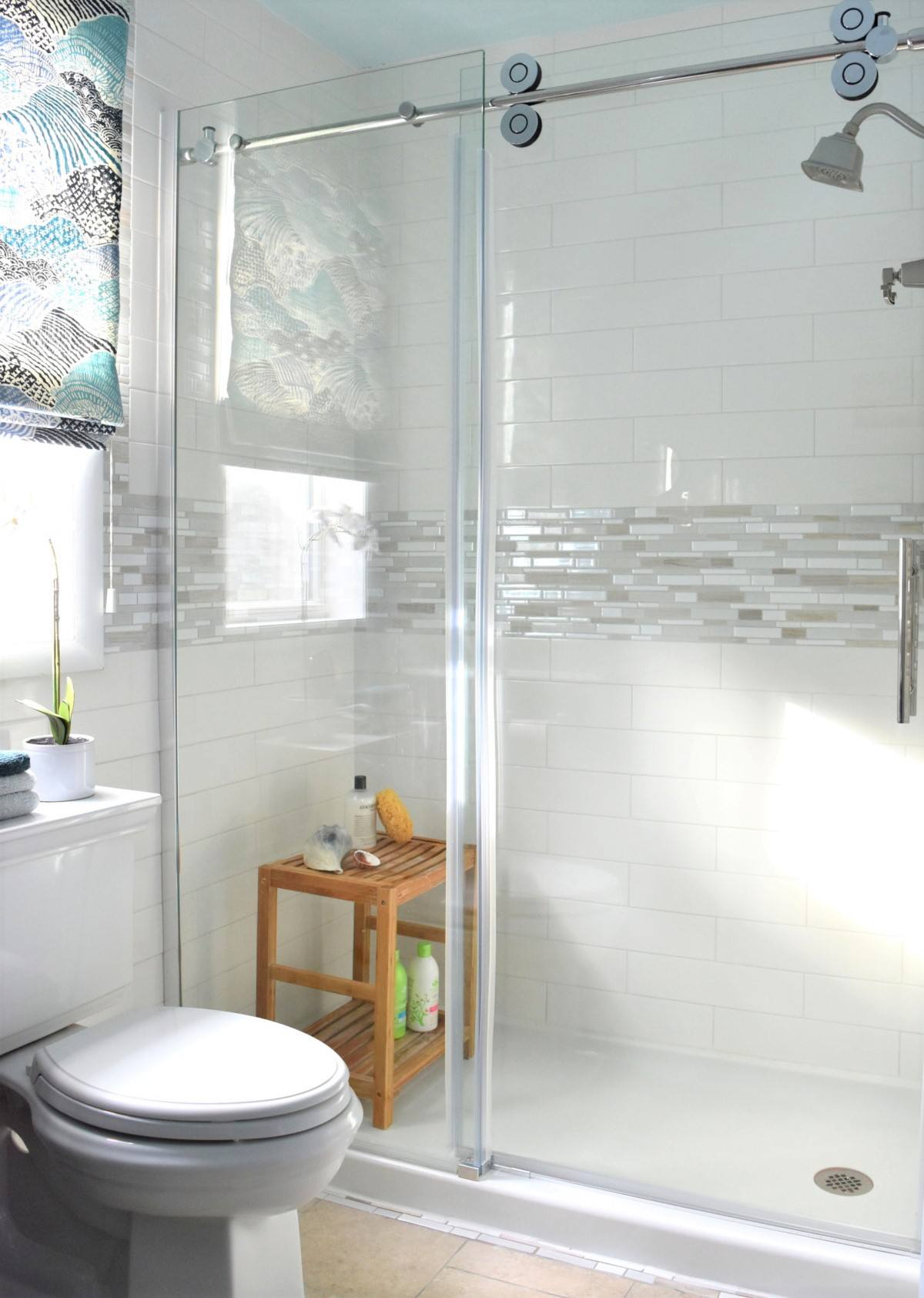 This bathroom features sliding glass doors. They save valuable space and develop a seamless transition between the toilet and shower area. In addition, they carve an airy scene.
Wooden bench with shelf brings a dash of warmth to the space. Thin subway wall tiles and short window curtain draw the eye.
2. Shower Tile Patterns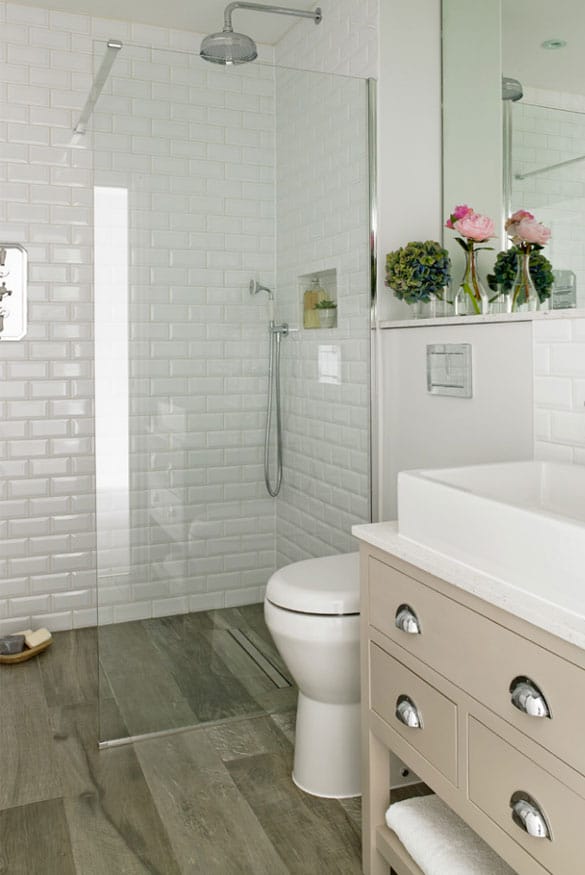 The white subway tiles cover shower walls in a running bond pattern. Those pieces make the bathroom bright. They carry contemporary aesthetic to the space too.
Underfoot are engineered wood tiles. Do they not only introduce a focal point but also keep the bathroom feel cozy.
3. Corner Shower Ideas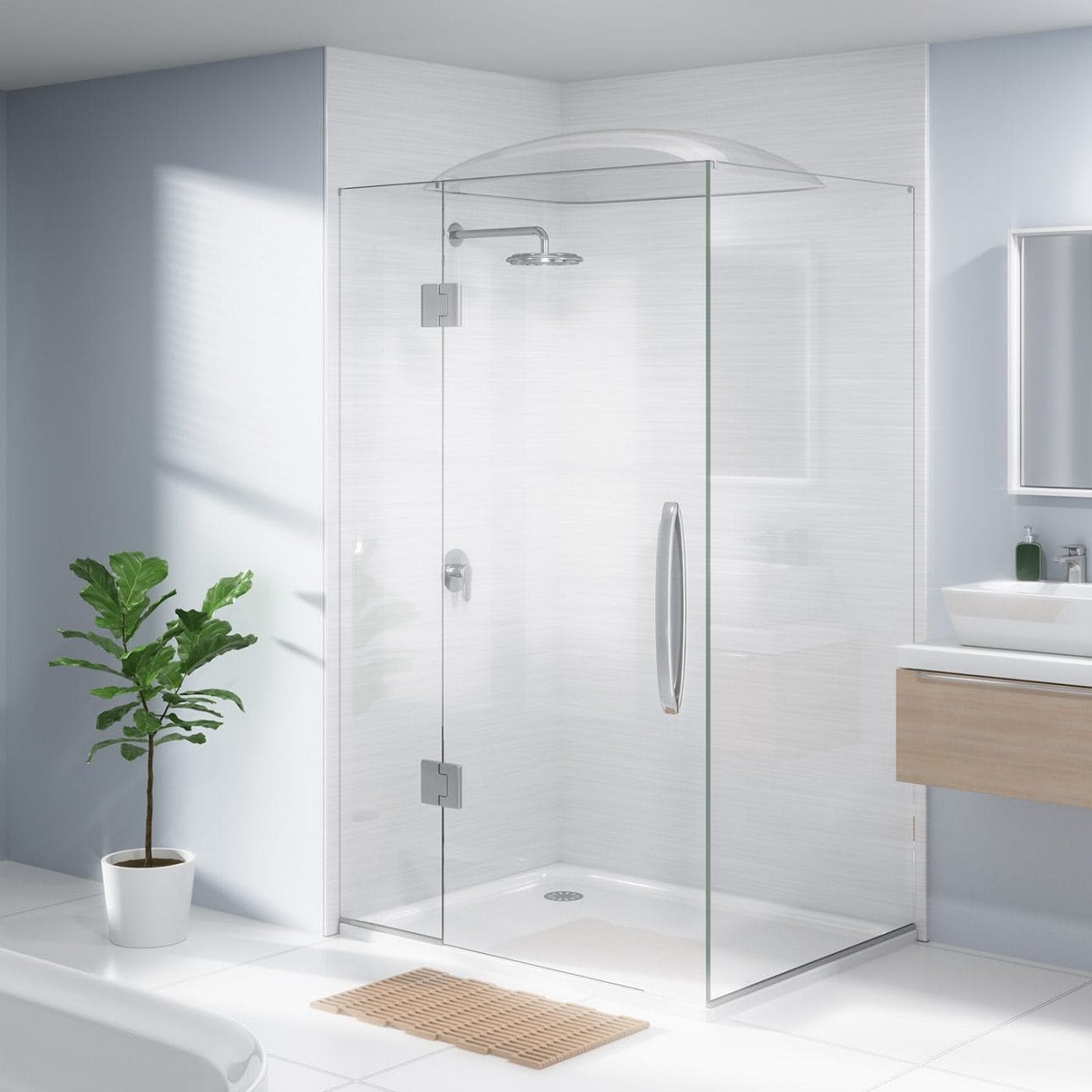 Pale grays and pure whites exhibit a serene atmosphere. A wooden floating vanity and potted plant reveal nature's beauty.
The corner shower visually transforms the tiny bathroom into a bigger personal oasis. Glass panels and white walls convey a sense of openness. Stainless steel accents project industrial minimalism.
4. Modern Shower Designs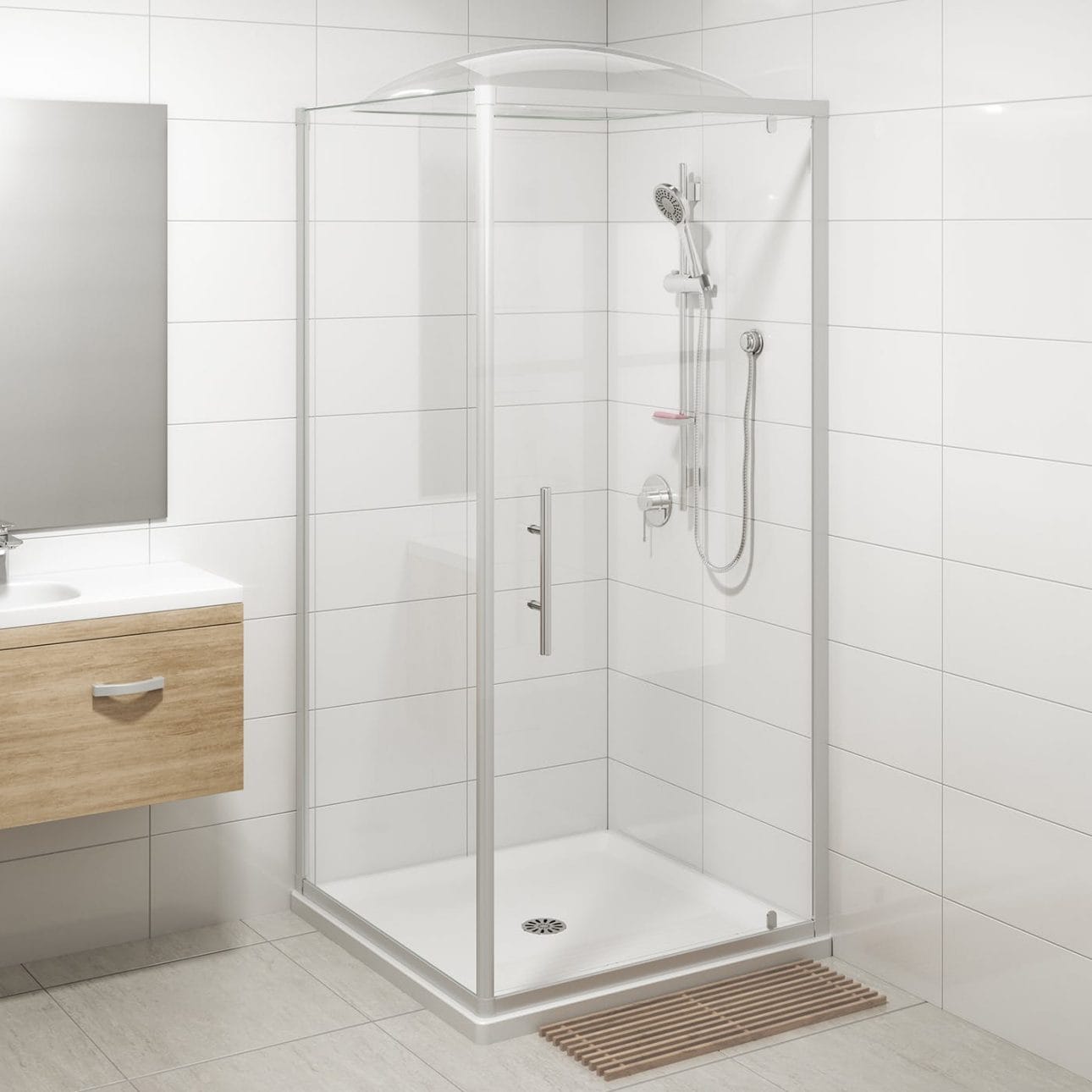 Pictured here is a glass-enclosed corner shower. Large wall and floor tiles give the bathroom a widening effect.
Sharp edges and simple lines unmistakably represent the modern design. Raw wood vanity and floor mat exude a welcoming ambiance.
5. Shower Designs with Bench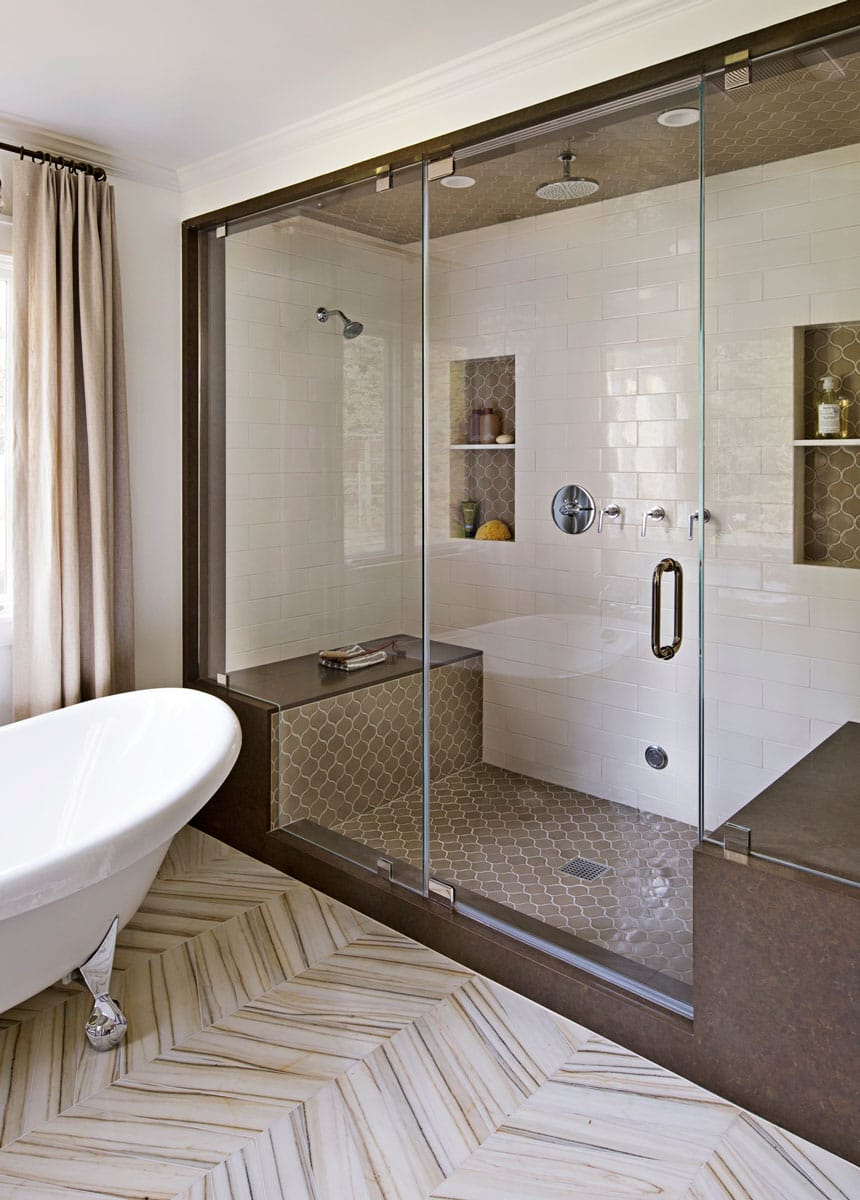 The homeowners mixed different tiles and patterns in their bathroom. The shower area is outfitted with Arabesque and subway tiles. Two built-in benches offer ultimate comfort.
Chevron floor tiles add visual interest to the bath space. Meanwhile, wall niches accommodate bath essentials.
6. Shower Lighting Options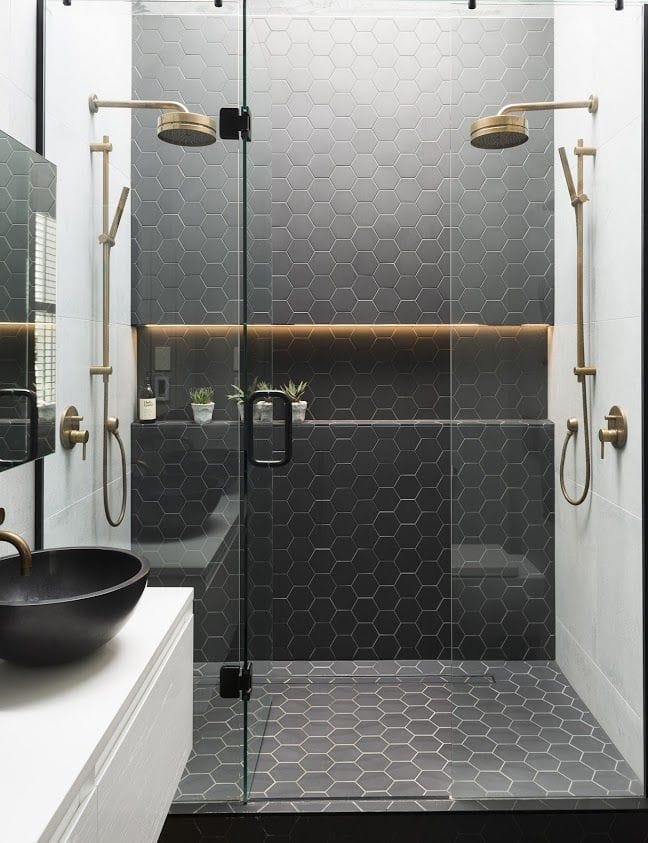 Charcoal hexagon tiles pave the floor, accent wall, and recessed shelf. They lend the shower area some depth as well as instant drama.
Downlights brighten up the entire room. Meanwhile, LED strip light provides a sub-surface illumination. Potted houseplants enliven the space.
7. Custom Shower Doors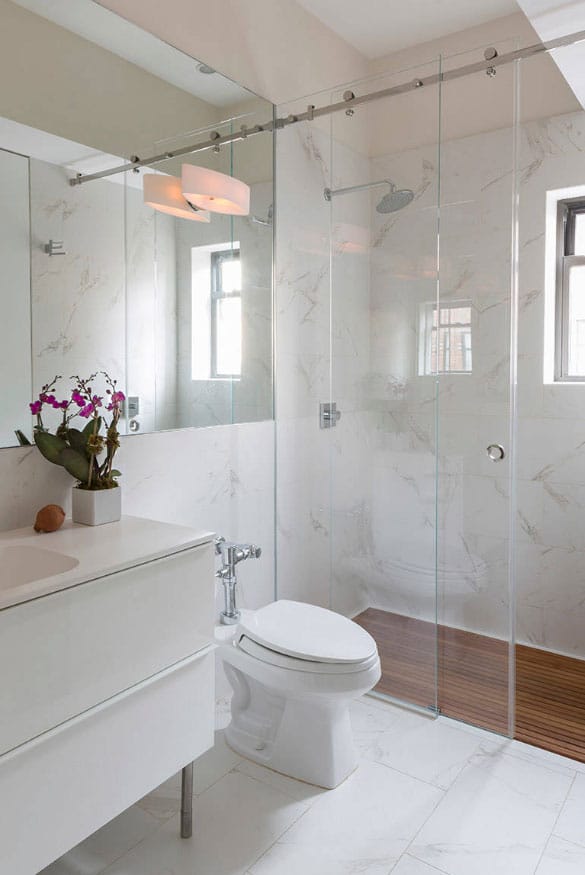 White color palette results in a bright bathroom. The wood floor fills the space with a homey ambiance.
The shower involves custom sliding glass doors. They prevent the area from becoming cramped. Lastly, the circular ring-style pull generates a modern feel.
8. Shower Head Design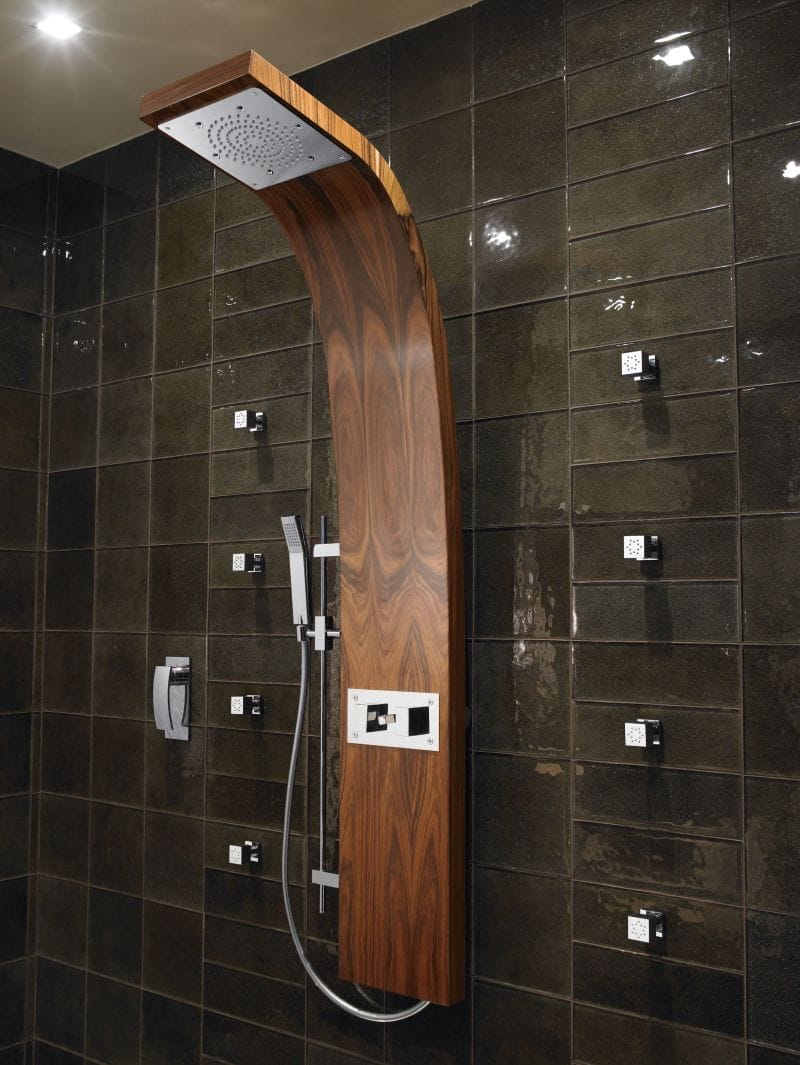 Dark-toned wall tiles contribute to the walk-in shower's peaceful setting. They contrast stunningly with the white ceiling.
Curvy shower fixtures are futuristic elements. Moreover, they nicely balance out the straight lines and deliver a comforting vibe.
9. Framed Shower Door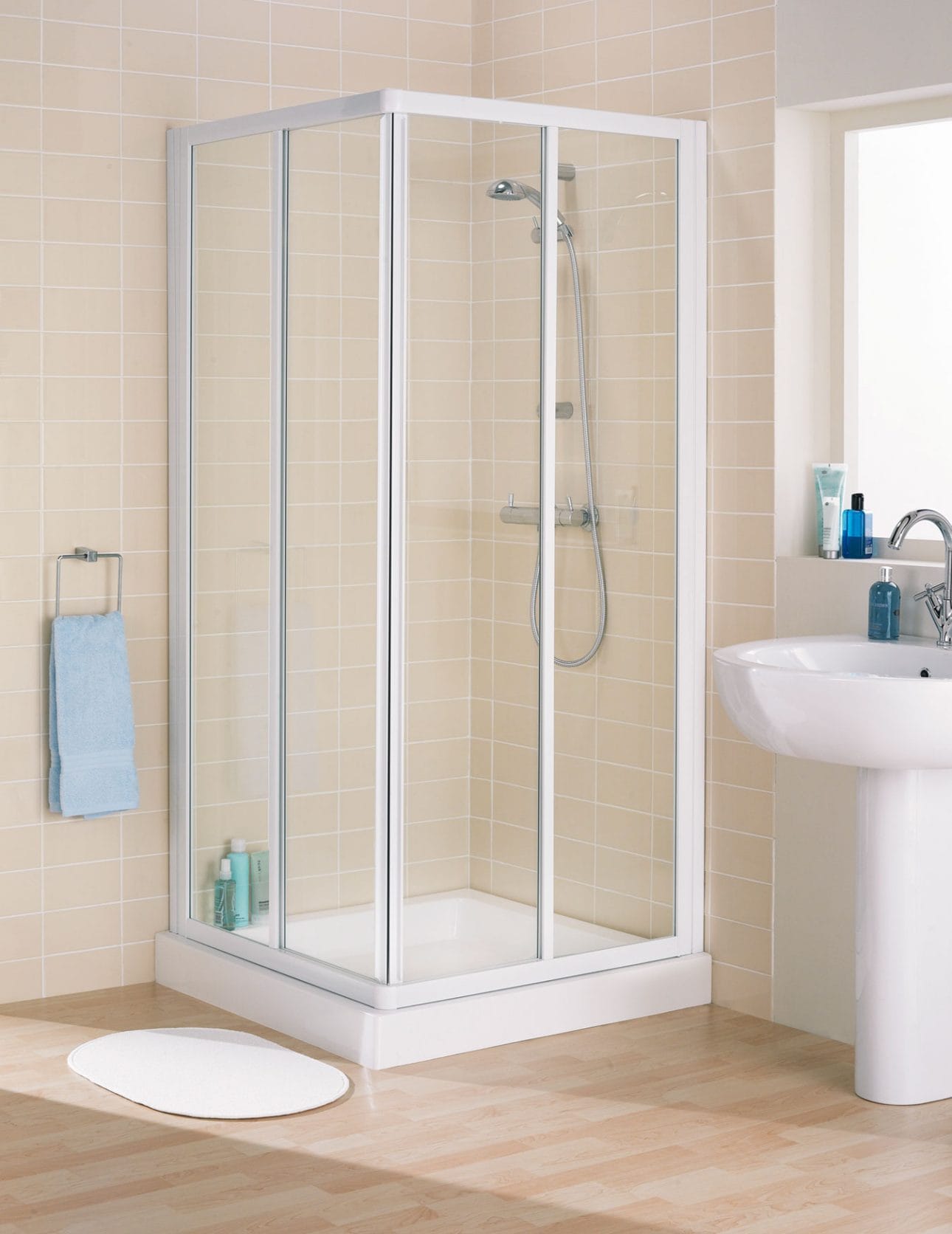 In this bathroom, unfinished wood floor and pastel orange subway tiled walls elicit a sense of tranquility. Pops of blue freshen up the space.
The corner shower has a glass door and panels with white metal frames. They offer a polished, modern touch.
10. Ceramic Tile Shower Ideas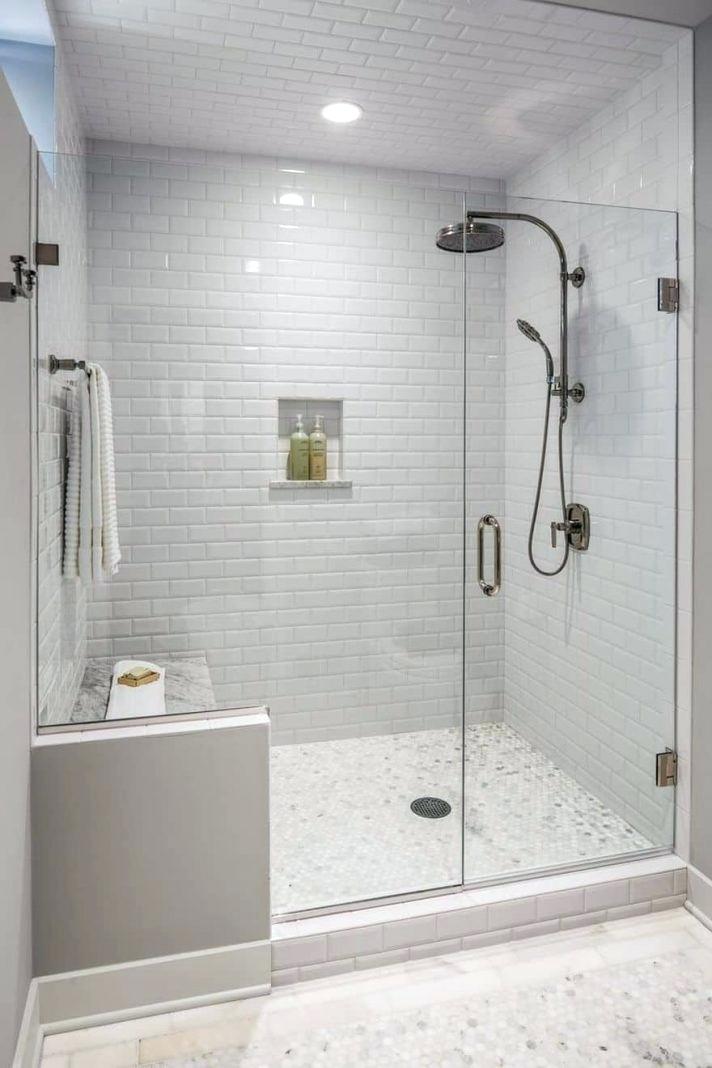 Glazed ceramic subway tiles come in pure white. They wonderfully dress the shower ceiling and walls.
Penny floor tiles in various shades bring dimension to the room. Marble built-in bench oozes unmatched luxury, while towel bar and wall niche store things.
11. Walk-In Shower Tile Ideas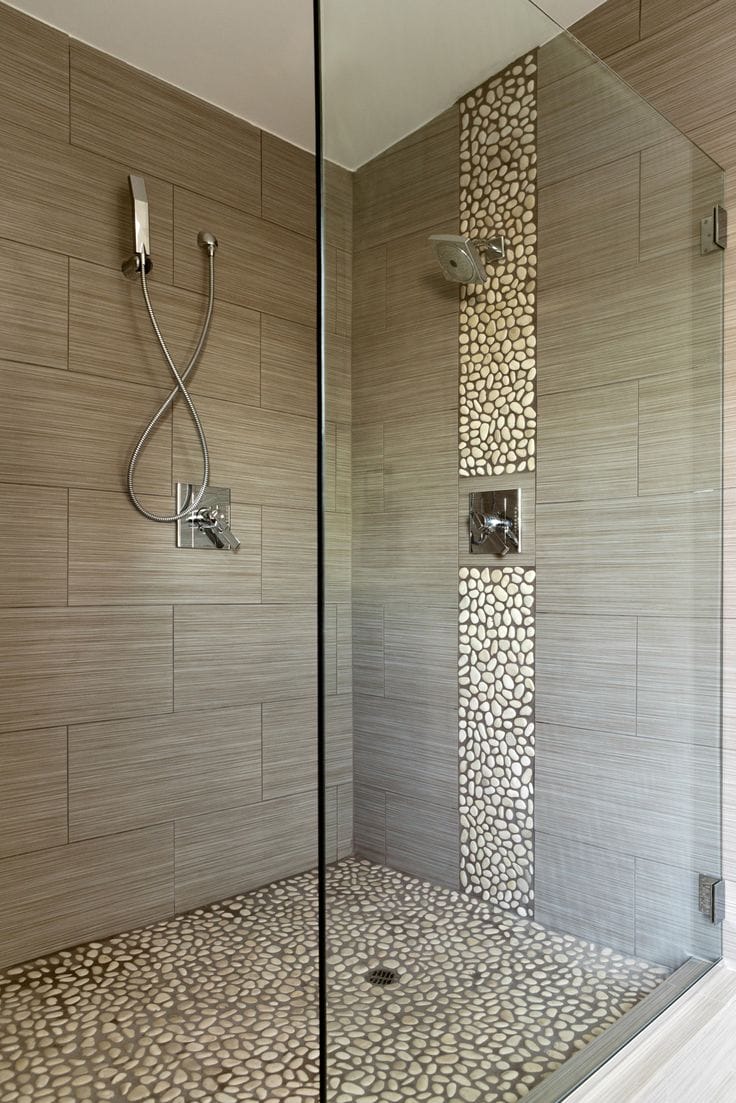 The shower walls are clad in wood-look ceramic tiles. In a snap, they cozy up the entire area.
River stones allow the homeowner to feel closer to Mother Nature. Moreover, they act as decorative pieces and introduce textural contrast.
12. Unique Shower Curtain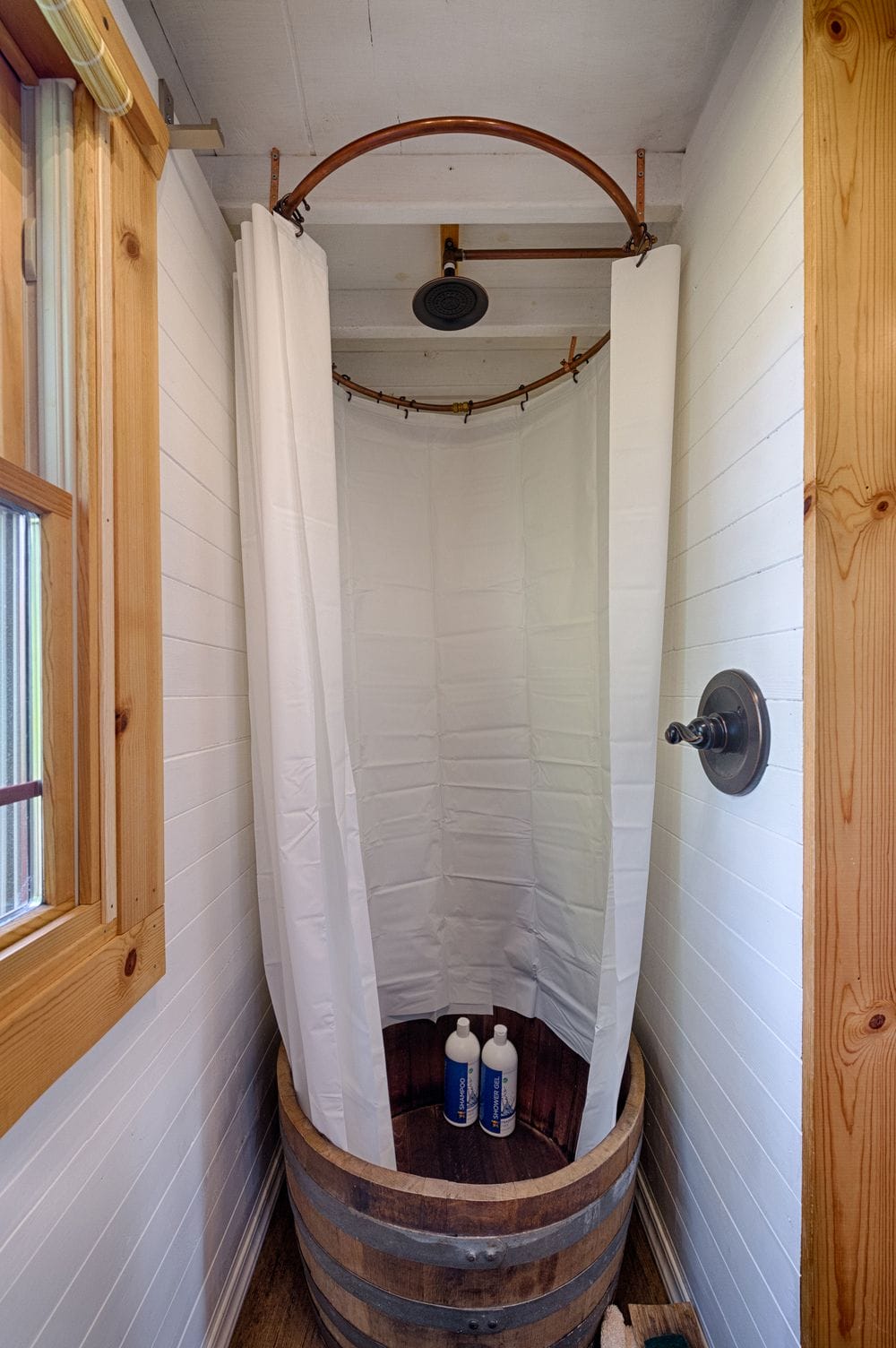 Above is a Japanese-inspired shower. White ceiling, exposed beams, and shiplap walls create a feeling of rejuvenation.
Wooden floor, soaking tub, window frame, and blind lead to a Zen bathroom. Meanwhile, the white curtain provides privacy.
13. Shower Wall Design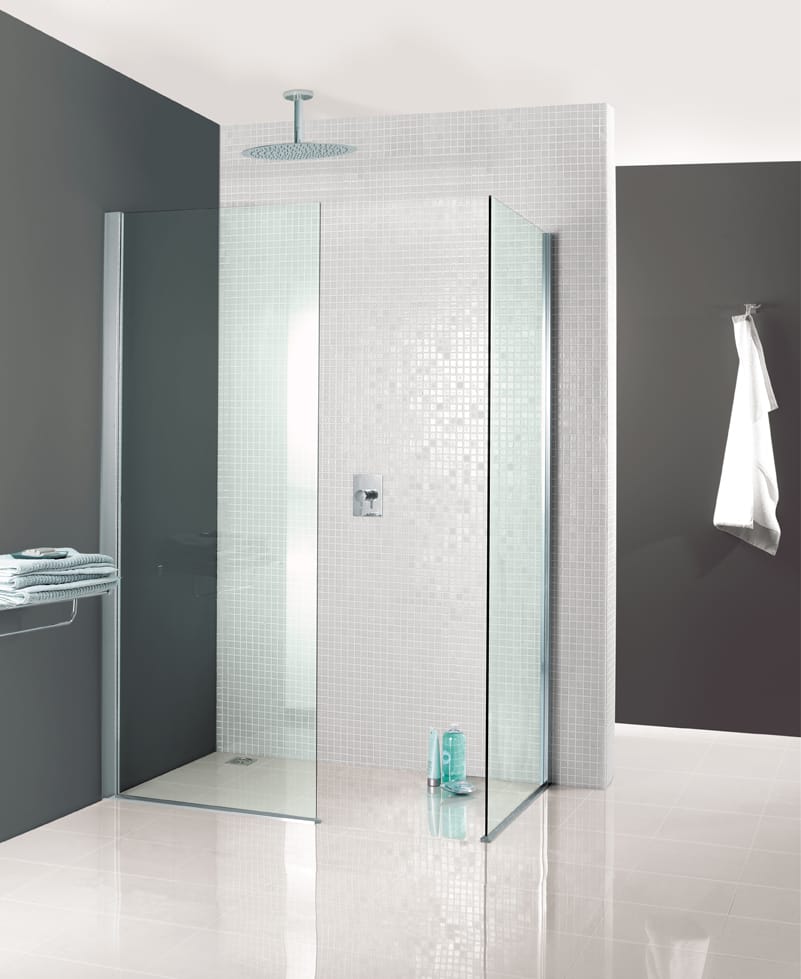 Dark gray walls and stainless steel details carry industrial charm to the bathroom. Wall-mounted rack and hook keep the towels off the floor.
Light gray mosaic tiles make for an impressive accent shower wall. The glass panels develop a sleek appearance.
14. Walk-in Showers with Seat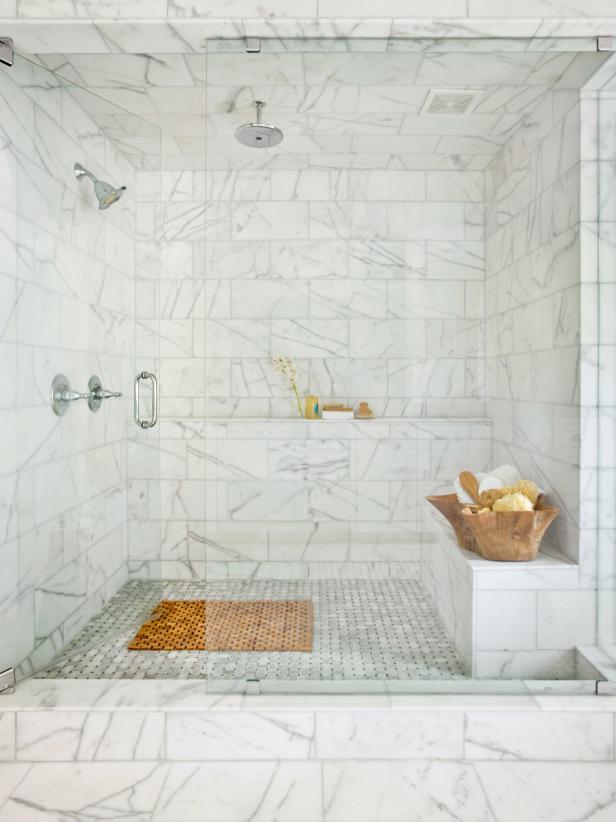 This shower space feels so glamorous, thanks to white Carrara marble tiles. Their intricate gray vines raise the room's beauty.
The built-in seating area offers maximum comfort. It is such the right final addition to the spa-like shower. Wooden details warm up the zone.
15. Doorless Walk-in Shower Ideas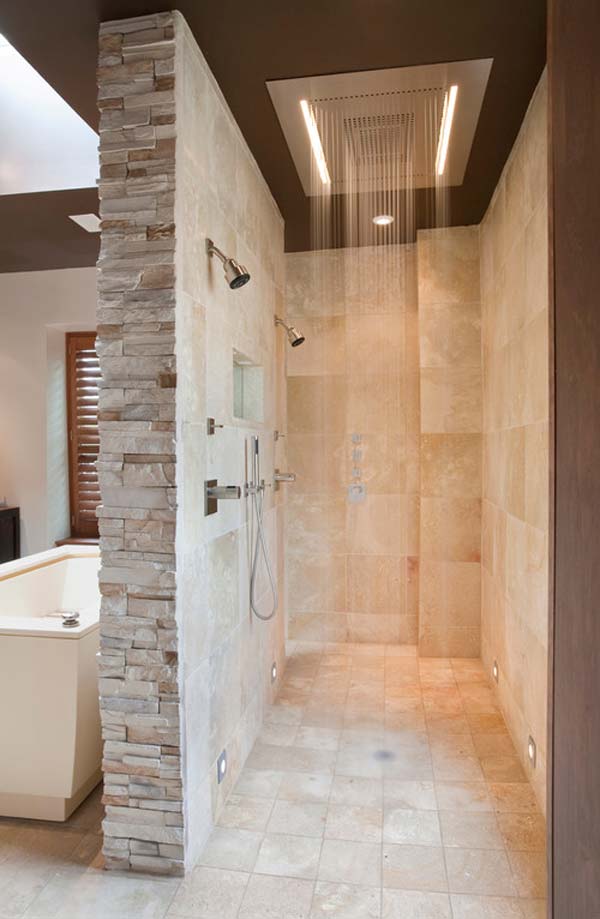 Natural stone floor and wall tiles carve a harmonious feel. The wall divides the bathroom into shower and bath areas.
Furthermore, a doorless shower evokes an open, airy environment. The thermostatic rainfall shower system and double showerheads take the space to the next level.
16. DIY Shower Ideas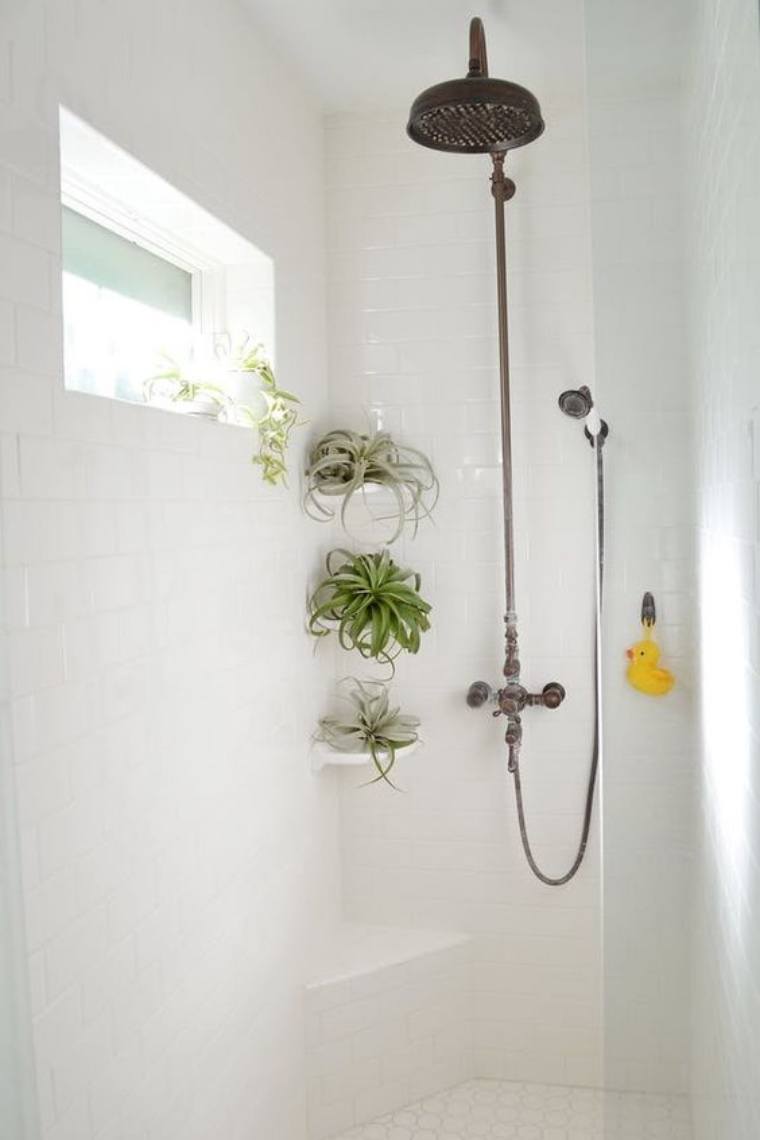 White tiles and frameless glass panel trick the eye into seeing the walk-in shower is bigger. DIY shelves and bench do not let the corner go to waste.
Window allows in lots of natural light. Yellow rubber duck and indoor plants keep the shower room from being too sterile.
17. Built-In Shower Storage Ideas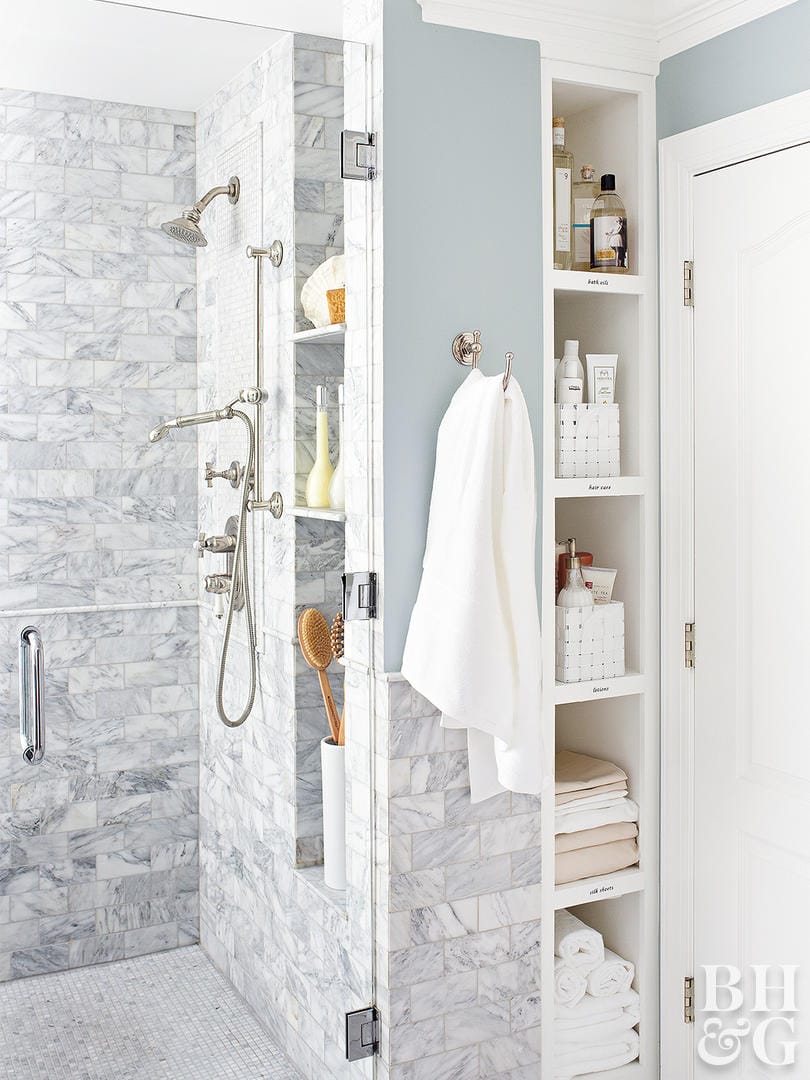 This bathroom is beyond striking. White and gray marble tiles add unparalleled beauty, elegance, and luxury to the shower area.
The built-in shelves provide ample storage space. They hold bath necessities, extra towels, and linens.
18. Walk-in Shower Floor Options
Window allows you to see a remarkable outside view while taking a long soak in the tub. Cream-porcelain shower floor pampers the bare feet. Black iron shower fixtures infuse a vintage touch into the space.
19. Small Shower Tile Ideas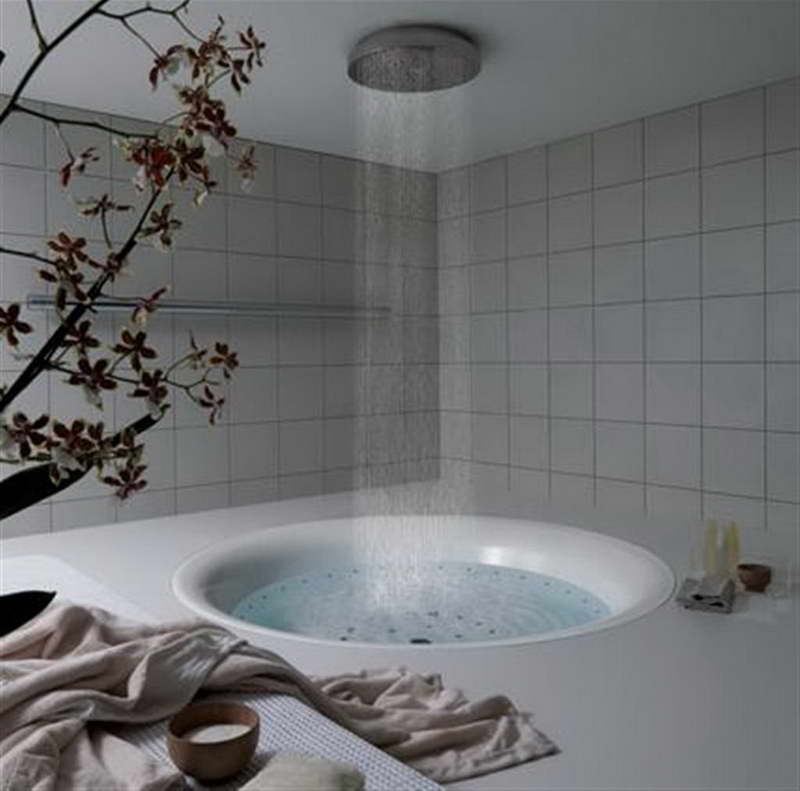 Do you have a small shower room? Worry not. Line your walls with rectangular tiles in light gray shade. They visually make the space feel wider. Rainfall showerhead and drop-in tub offer a memorable bath experience.
20. White Shower Tile Ideas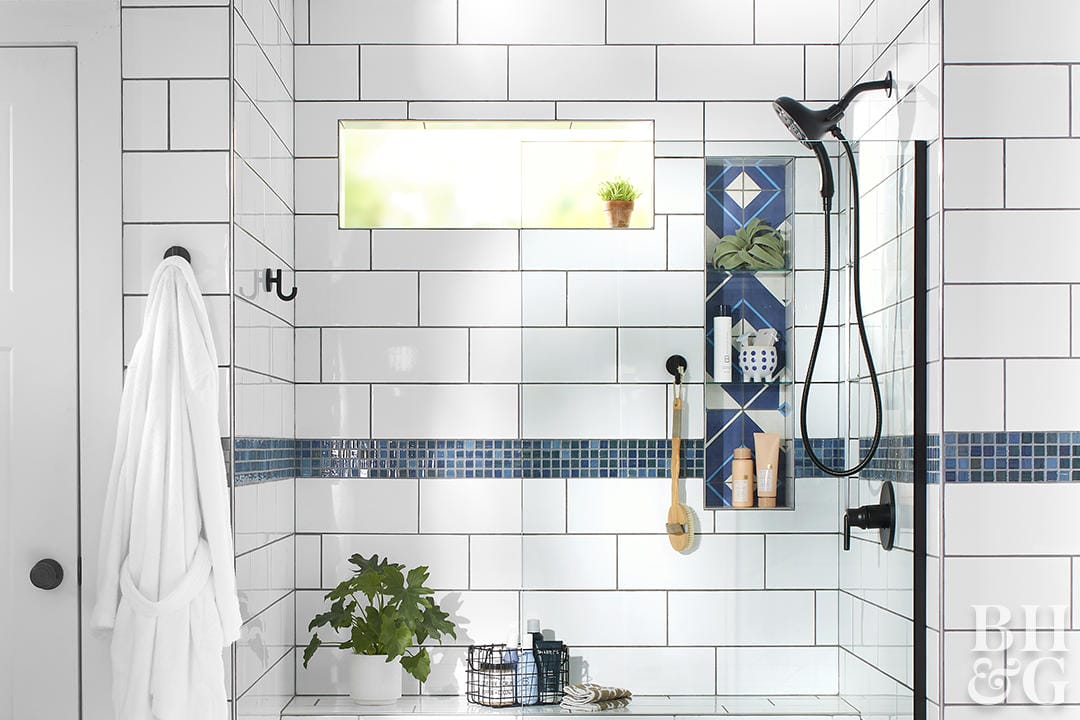 This pocketsize shower area includes white subway tiles. They enlarge the room visually.
Meanwhile, blue mosaic and patterned tiles steal attention. Lastly, houseplants spruce up the space.
21. Shower Door Ideas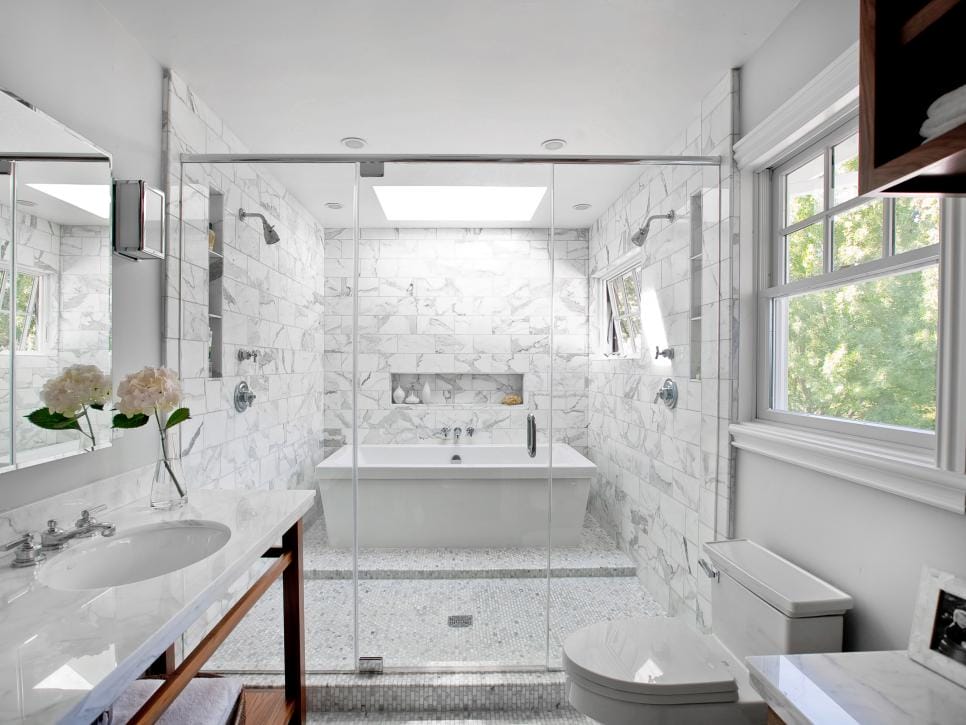 As seen in the picture, this bathroom is bathed in sunlight, thanks to the window and skylight. The sliding glass shower doors come with a metallic handle. They lend the area modern industrial appeal.
22. Shower Lighting Ideas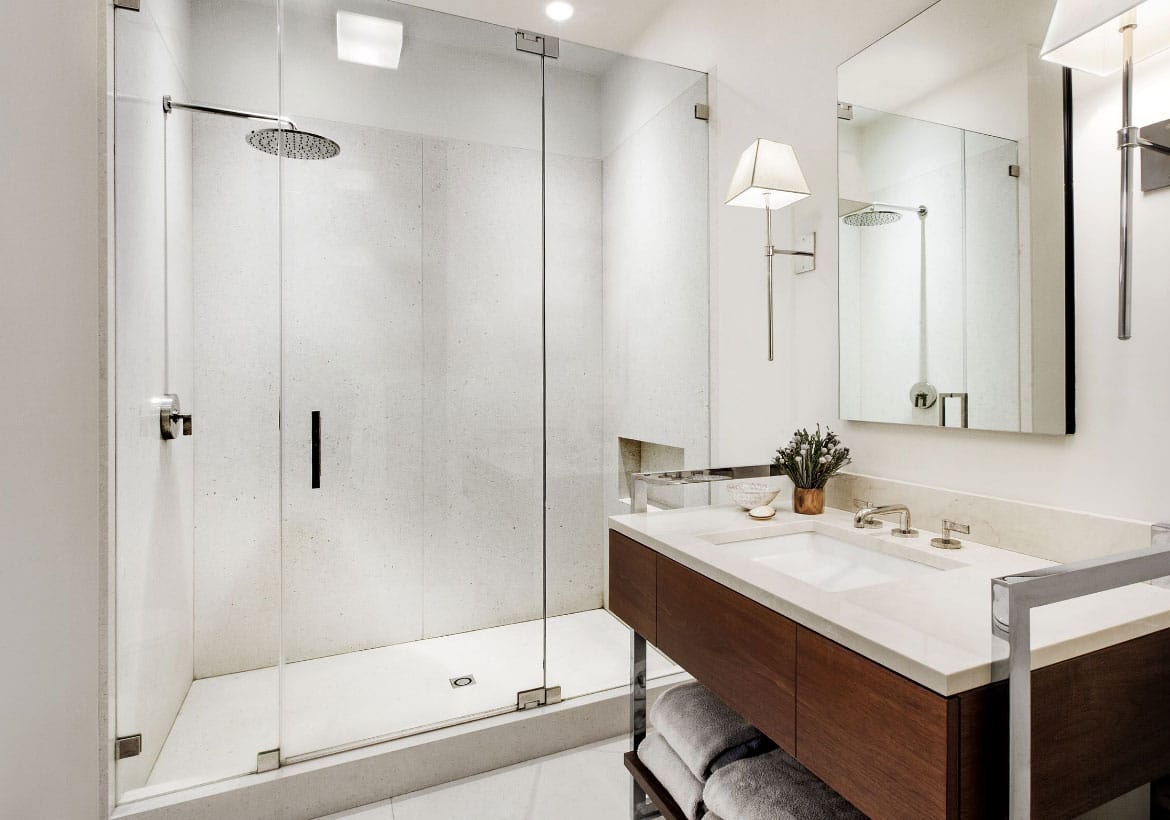 There are different types of light sources in this stylish bathroom. Square LED ceiling light and downlight illuminate the shower space. Shade sconces cast a bright glow for grooming and tooth brushing.
There you have it, a list of terrific bathroom shower ideas. No matter what idea you pick, remember to opt for the great materials. So, are you ready to turn your dream shower into reality?