Socializing is great. Yet, sometimes, you must yearn for a personal space filled with favorite things. Only, building one within your house is quite a hard task, especially when your living place is not so spacious. If it becomes your problem, these small man cave ideas might be helpful.
Now, you do not have to afford a large place to own one because a compact area will do. Twenty-eight small man cave ideas here will guide you to build some dream retreat of yours.
1. Small Man Cave Ideas Inside Recreational Room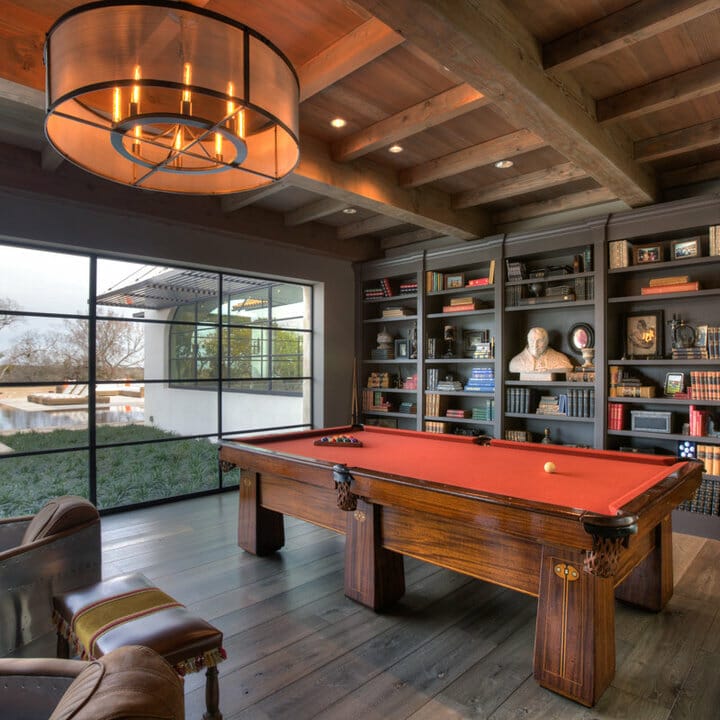 These small man cave ideas are presenting a recreational room as a man area. In this picture, you see the recreation word is definable by someone who favor reading and playing billiards. Besides books, the bookshelf is a house for some artworks too.
Further, machismo is strongly visible on the interior design. It is representable by dark tone wood, deep brown seating set, and bold beamed ceiling.
2. Well-Designed Rustic Home Cinema Room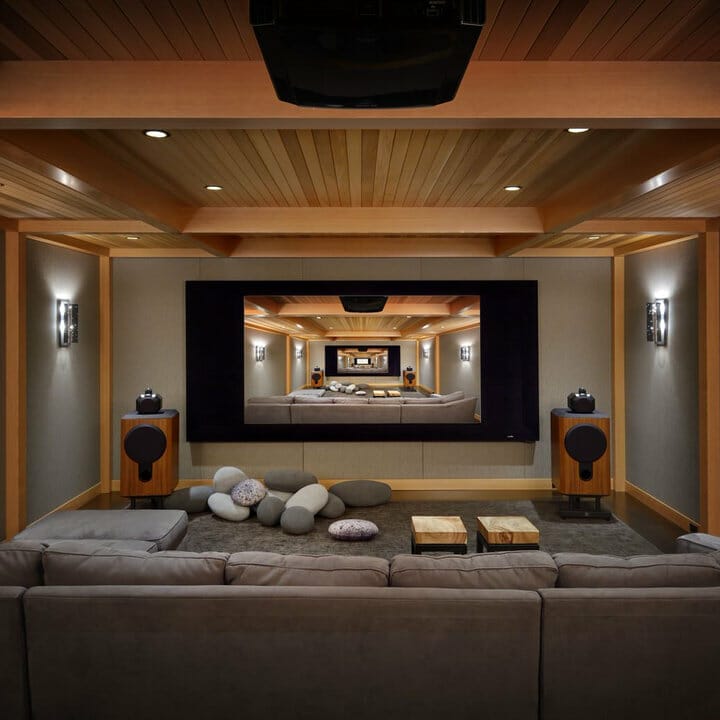 For a movie addict, having a small private theater in the house will be a blessing. Apparently, it is buildable by executing small man cave ideas here.
As seen, the tasks would include setting a projection screen and sound system, soundproofing the walls, lying a carpet, fixing the lighting fixtures, arranging a fluffy set of seating, and throwing a lot of soft cushions.
Further, since it is for men, show some manliness through dark gray and light tone wood selection.
3. Garage Man Cave
You could adopt these small man cave ideas by building a miniature arcade inside your garage. The concept is to let the original interior just like how your private parking space looks. Here, it exemplifies through metal walls, metal tread, and exposed wires.
After that, bring in your favorite entertainment, such as a pool game set, television, or perhaps a projector with projection screen. Oh, do not forget about the color and finishing selection.
4. Wood Man Cave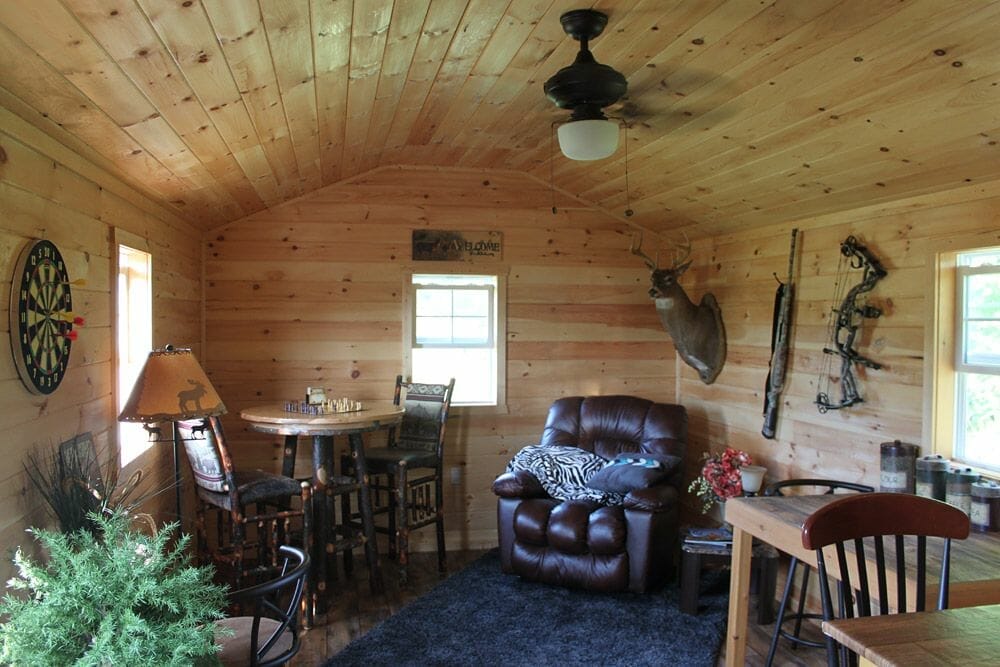 To execute small man cave ideas shown here, you need pine panels by a lot. All of the interior, from the ceiling to the walls to the floor, are buildable using such a material. Only, the finishing might not be the same.
While the ceiling and the walls are of light tone, the floor is darker. It is not clearly visible what it is, though, whether medium or dark. On top of that, the furniture is all wood, except for the fluffy looking brown armchair over there.
5. Very Private Man Cave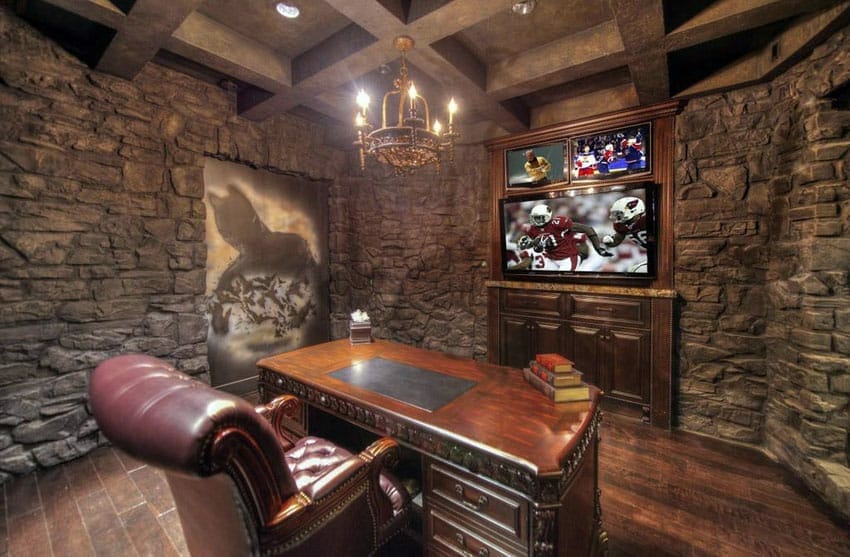 You know, the concept of a man cave is indeed a space for private entertainment. But, a certain male absorbs it wholly. Different from earlier small man cave ideas, this place is really manly.
Firstly, he defines a cave as it is: a hollow place with stone walls created by nature. Then, he pours the actual definition into his place while adding beamed ceiling and dark tone wood floor.
Secondly, he makes it to be very personal by putting in only a single set of seating right in front of one entertainment medium.
6. Small Basement Man Cave Ideas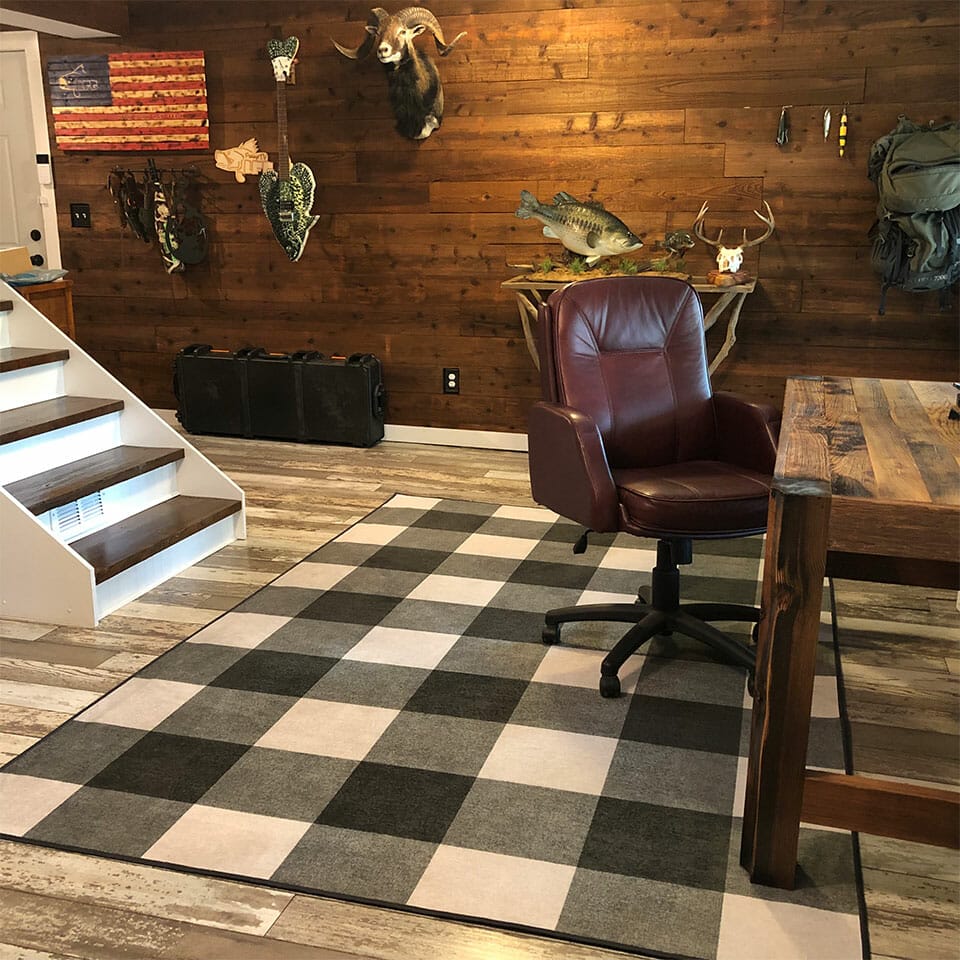 Is there not a single room in the house to be a man cave? Well, it is time for you to clean the basement, then. Throw out the unused, push the annuals to the corner, and make a space enough to fit your favorite amenities in.
The interior might stay the same as when the basement is not in use. Otherwise, you could benefit from a plaid rug to adorn the wood plank floor.
Afterward, knock some hooks on the wall and hang your fishing equipment, guitar collection, or some decorations.
7. Sport Fan Refuge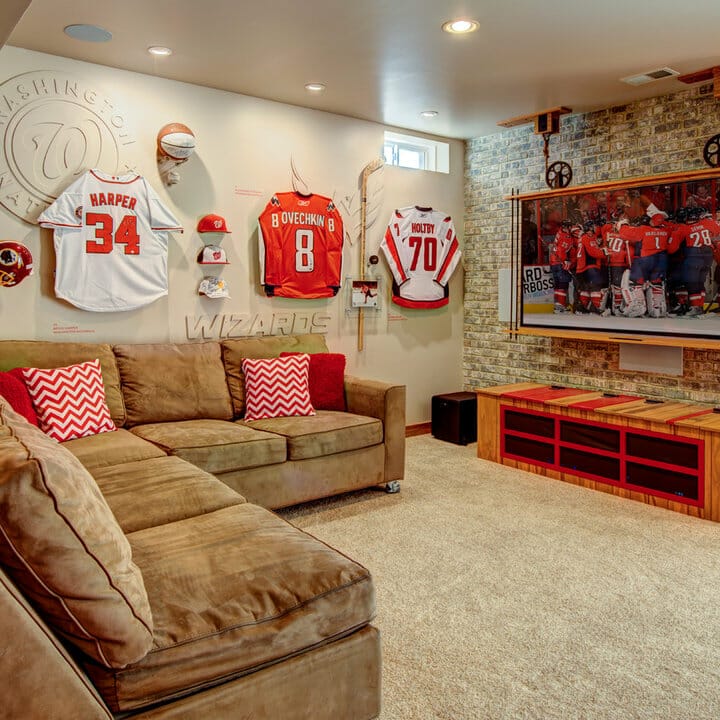 Do not collect your cherished sports team merchandises in a stash and treasure them in a man cave instead. Specifically, hang your favorite players' uniforms and photographs along with the signed stuffs.
But, arrange the interior and furniture in their symbolic colors first before anything. Lastly, install a television large enough for you and your boys fanboying over the live games.
8. Dark Small Man Cave Ideas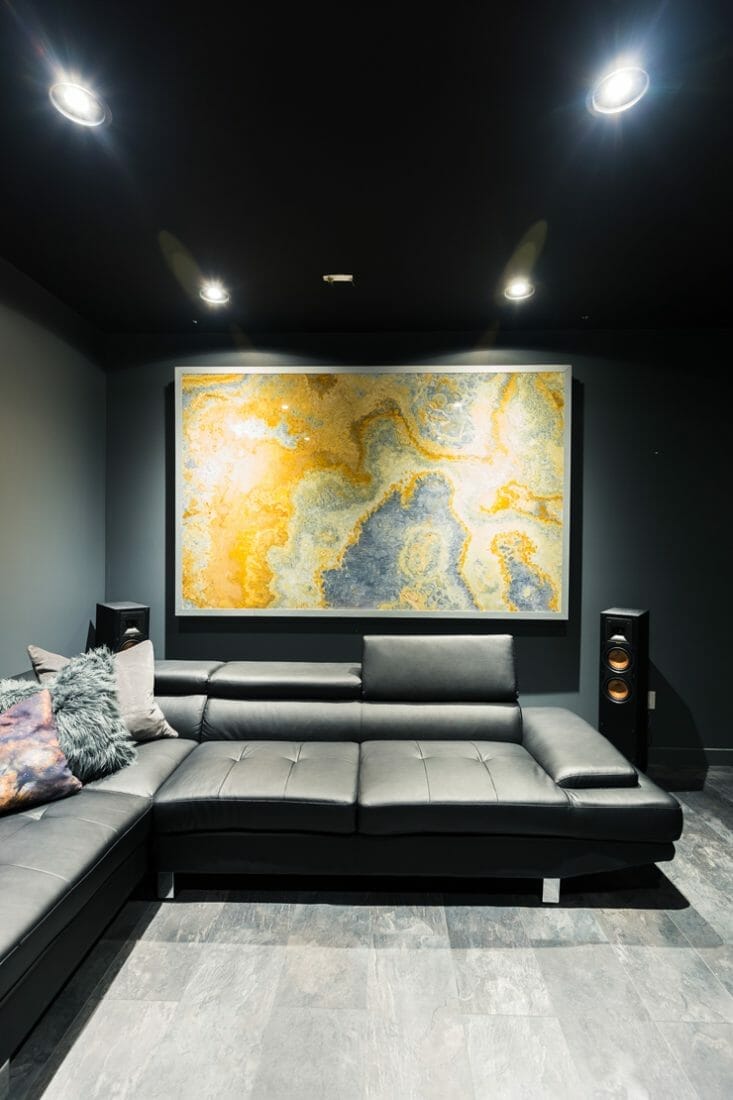 Manhood is strongly visible here through the all-dark color selection. However, we are not saying that black belongs to men or only males fit the tone, but the aura shows. To earn such a place, you need to invest greatly on the lighting as not to make it gloomy.
Anyway, this man cave only affords a single oil painting and a pair of speakers for the amenities. In a word, it is so minimalist.
The gent of this space dedicates it to be a serene place where it seems imaginable to see him adoring the art from the black sectional sofa while listening to some classic masterpiece.
9. Studio for Recording and Rehearsal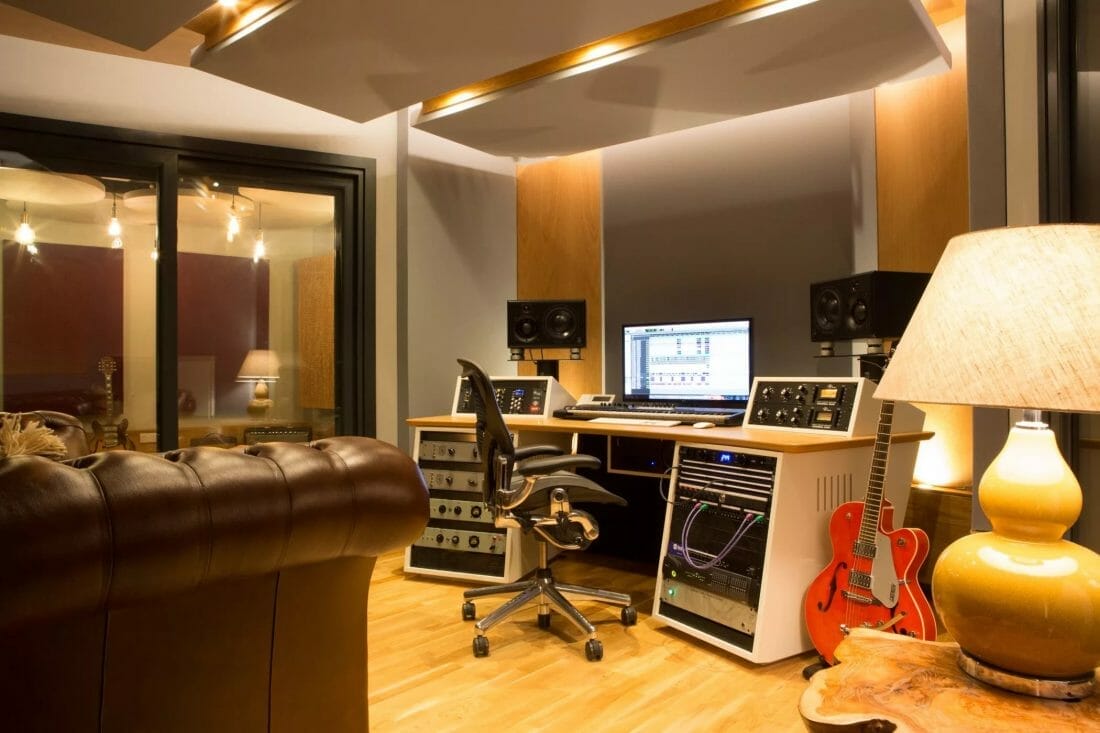 Attention to all music makers, the small man cave ideas here are for you. Of course, the set for producing, recording, and rehearsing music must be present.
Arrange it in a single wall and leave some space for a couch, end tables, and electric guitars. Further, you need to be in a comfortable environment to make some good music.
Here, it shows in the architectural ceiling, bright lighting, light tone wood floor, and gray accents. More importantly, the gold scheme makes the room spacious.
10. Stone-Dominance Man Cave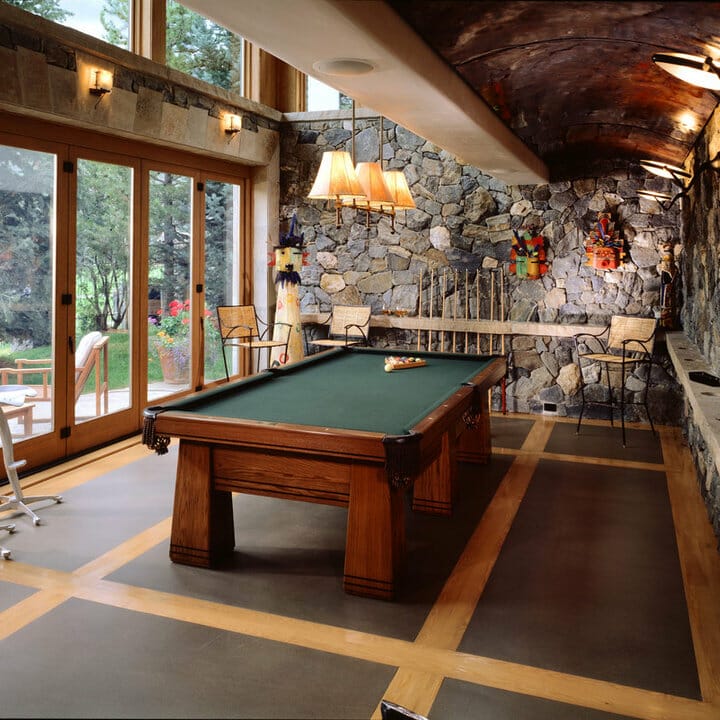 Your small man cave ideas to come are stone interior and yellow light illumination, or something that we call rustic.
Put a pool table for excitement in the middle of the space, and it is ready to comfort you rustically at the end of your hectic days.
11. Small Man Cave Ideas from Garage Mahal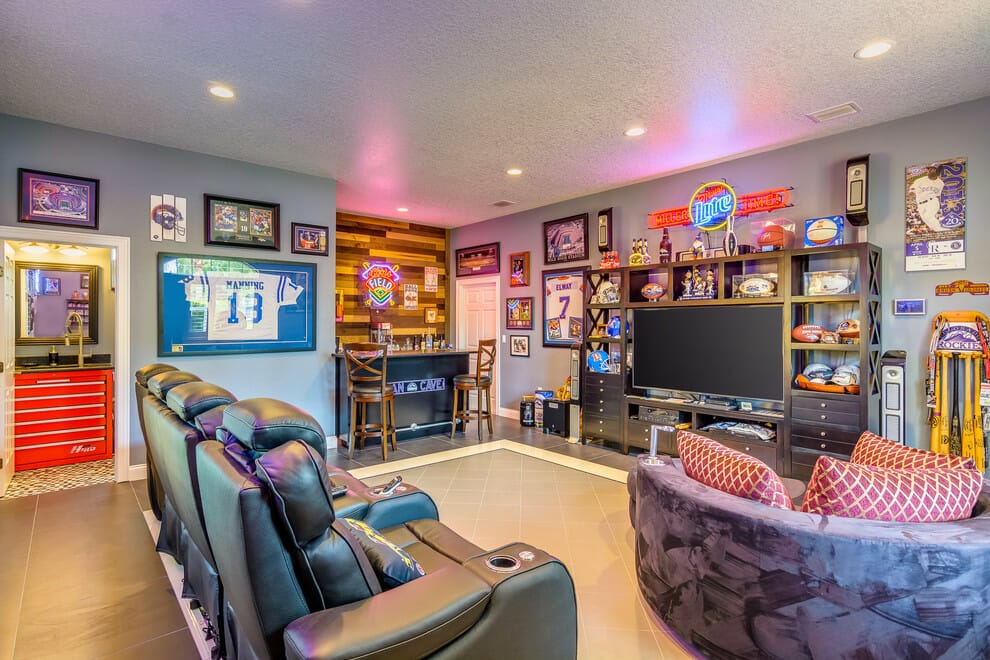 Garage Mahal is a building with eight stories affording a thousand automobiles or more. And, this space is a part of that blueprint.
Many ideas here are executable for your man cave. For example, you could have the TV rack to display all trophies of sport games you are in or set a mini home cinema along with the theater seats.
12. Industrial Brown Man Cave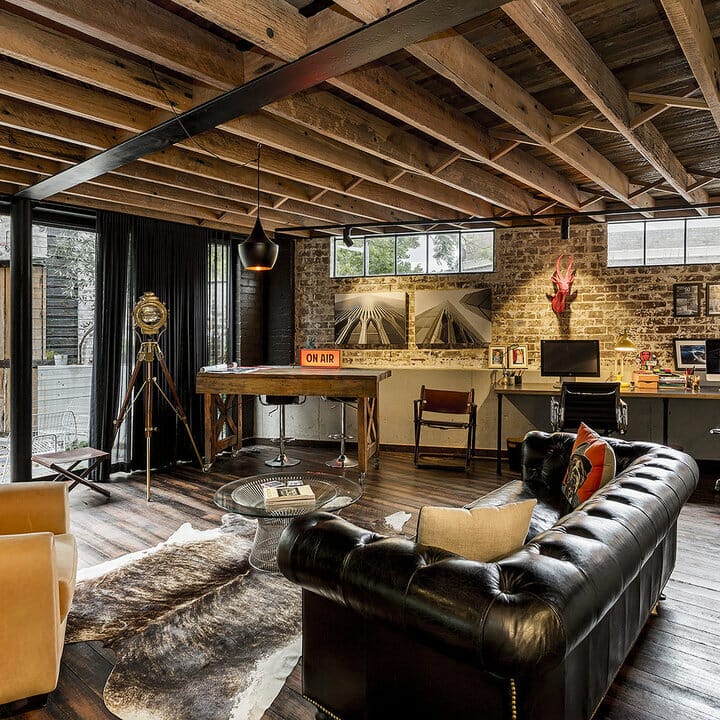 Some says it is a home office. But, is there a man who wants such a place to be his cave? Of course, not only one but a lot of sideline writers or youtubers would want this space to produce their works.
By the way, different from other small man cave ideas, this one pursue an industrial style. You could see it in the interior design using raw and exposed materials, like the brick wall and the architectural ceiling. Also, it has a satisfying furniture arrangement with single-wall office tables and middle meeting area.
13. Man Cave Goals for Every Supporter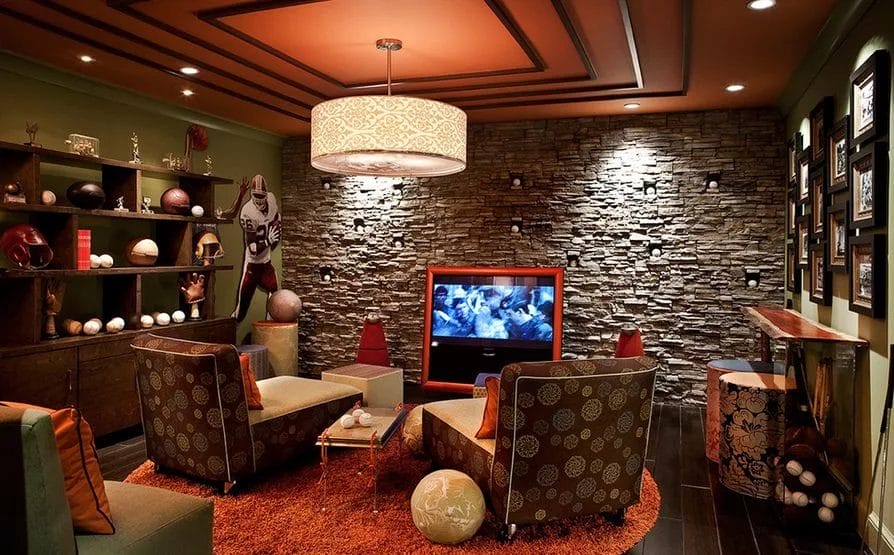 You have to admit that this space is a dream room for football/baseball fans. Thus, adopt some small man cave ideas here to create yours.
The most important one is to show that you are a true supporter by displaying the stuffs everywhere. Here, they are on the rack, mounting frames, and even on the inset wall.
14. Music Solo Little Stage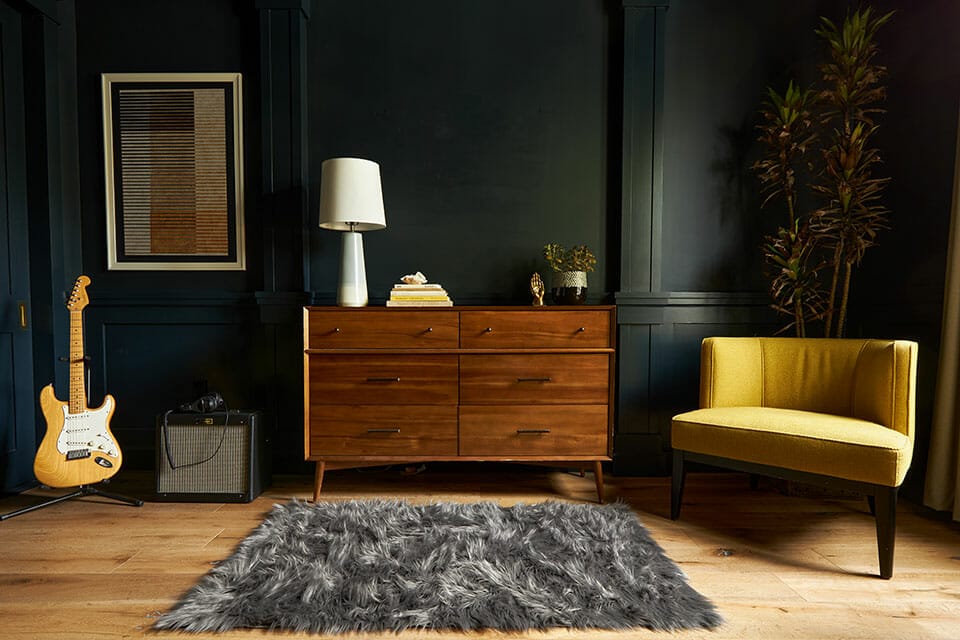 Well, it is not a real stage, but here, you could have a solo performance with a very little crowd. Is it not imaginable with you strumming the guitar on the yellow chair?
And then, your two to three audiences will take their seats above the gray shag rug, cheering on.
15. Cozy Attic Battle Station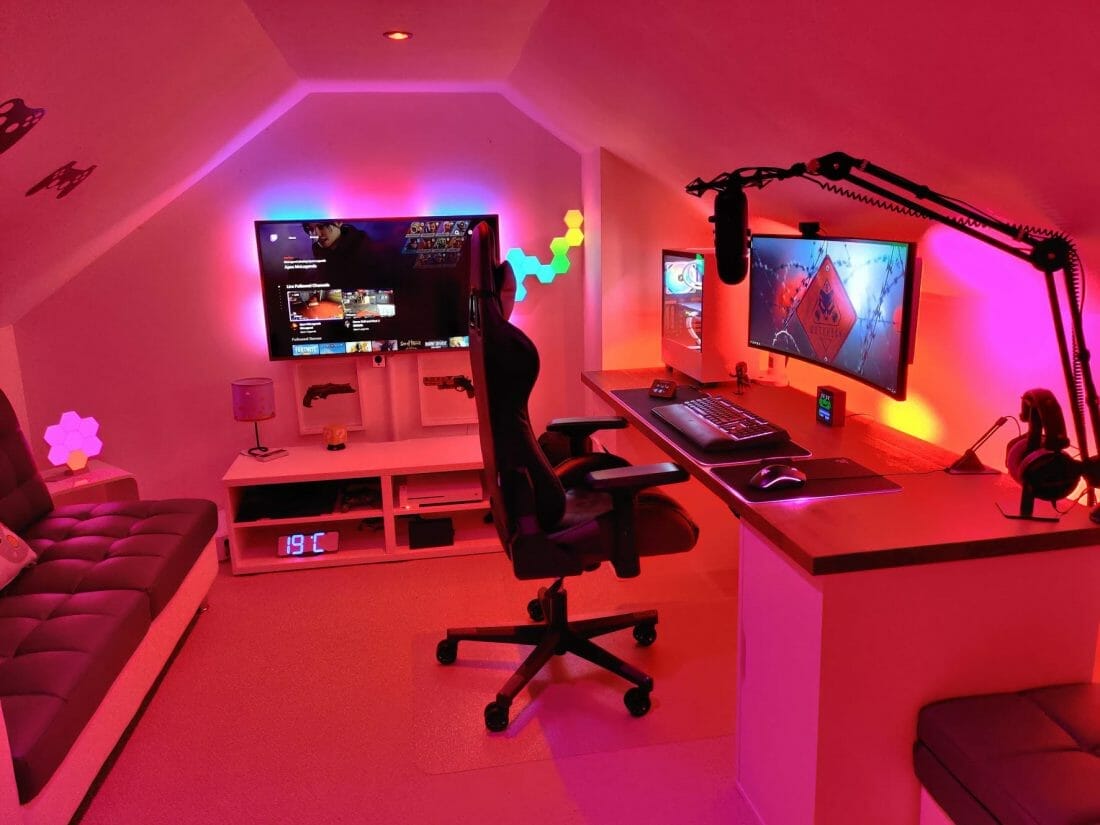 It seemingly takes place somewhere at the attic, looking at the vaulted ceiling. But, you, gamers, could have one of this man cave as well.
The idea is to adjust your gaming stations to the loft size and complete the set with an additional fluffy daybed to support your fatigue back from a long battle game.
16. A Man Cave with Single Entertainment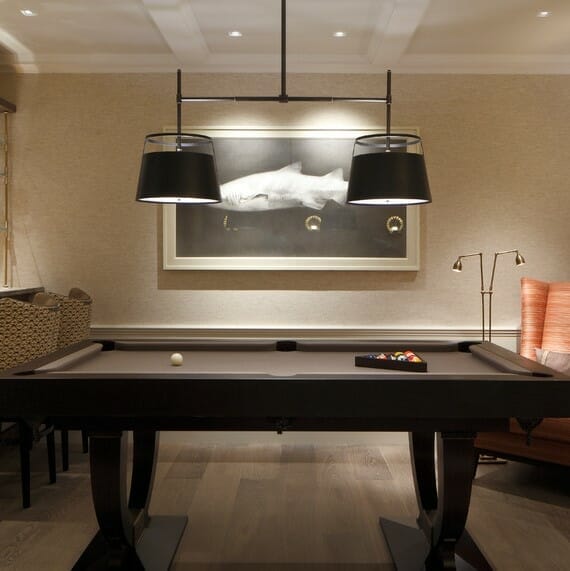 It is apparently possible to have a small man cave, looking at this picture. Of course, it does not have to be a pool table.
However, the idea is to arrange one entertaining medium in the middle of the room, so that your focus only on it.
17. Yellow Home Theater with Jackpot Machine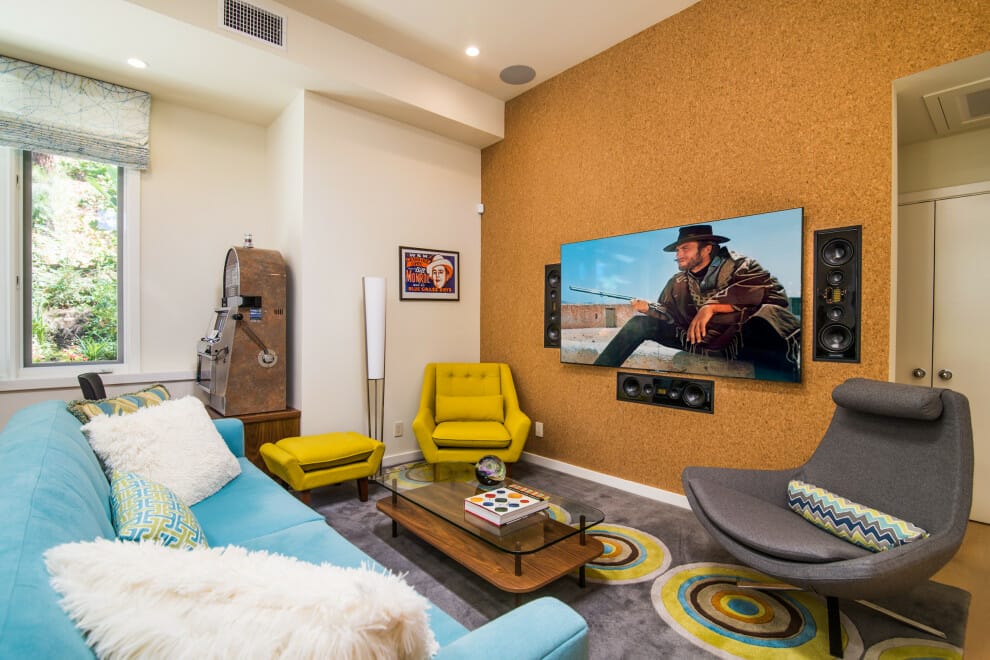 Just as how the other home theaters feature a TV and a complete set of sound system, this man cave does too. Certainly, it has different charm than other small man cave ideas.
Only, this private cinema also has a jackpot machine at one of the corners and a happy color mix.
18. Small Man Cave Ideas on a Budget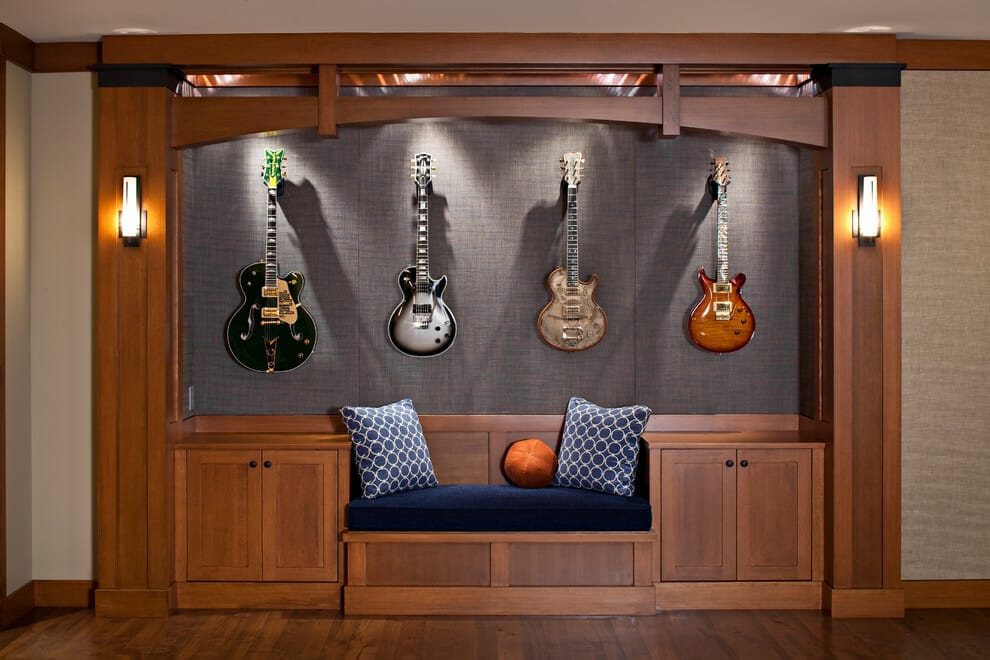 A budget man cave is possibly obtainable. Take this as an example. You only need a wall inside one of the rooms in your house. Then, hang your treasured collections. In this case, guitars are the main attraction.
Lastly, set a bouncy bench under the hanging treasures, and that is all.
19. Garden Men Cave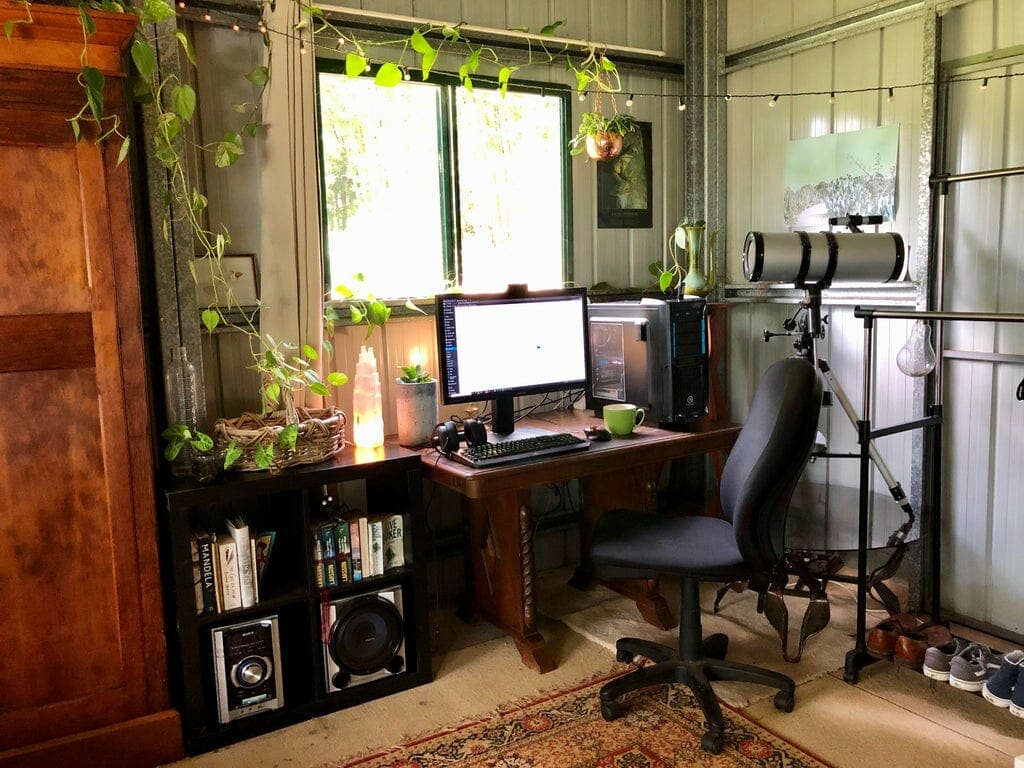 A man is so into gardening that he will not even let his cave to stand without a garden plant. Yes, a vine plant is supposed to climb outside on a pergola post or patio trellis. But here, it grows indoor, within a guy's personal space, creeping from one side to the other.
Wait, we have not yet mentioned the hanging plant and the potted succulent right there. A garden it is indeed, then, an indoor one.
20. Mini Sketching Studio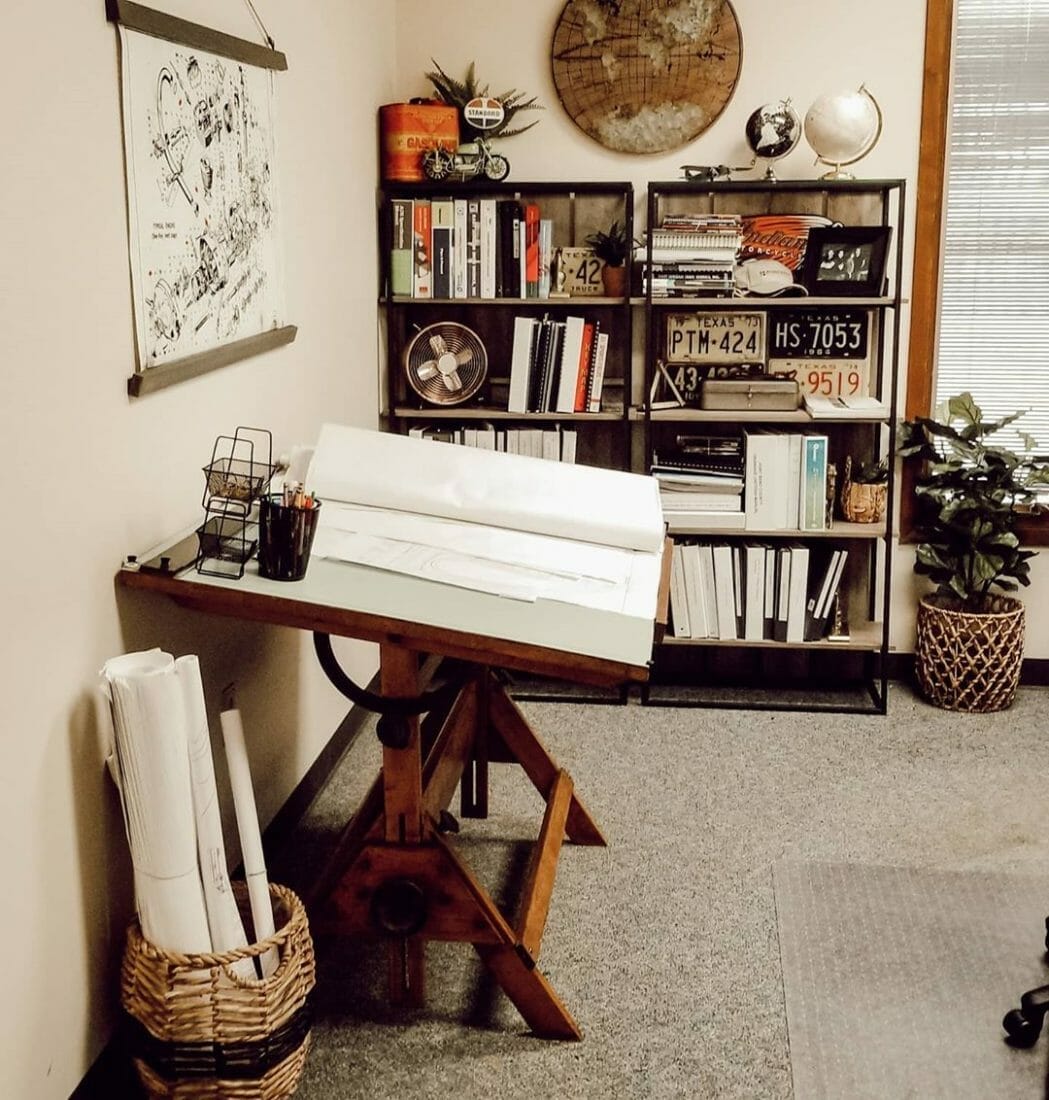 Whether you are fond of drawing or taking a sideline job to sketch, this mini studio would work greatly as your cave.
The arrangement only includes a drawing desk, a place to collect your sketch rolls, racks full of reference books, and a seat.
21. Garage Gym for Your Small Man Cave Ideas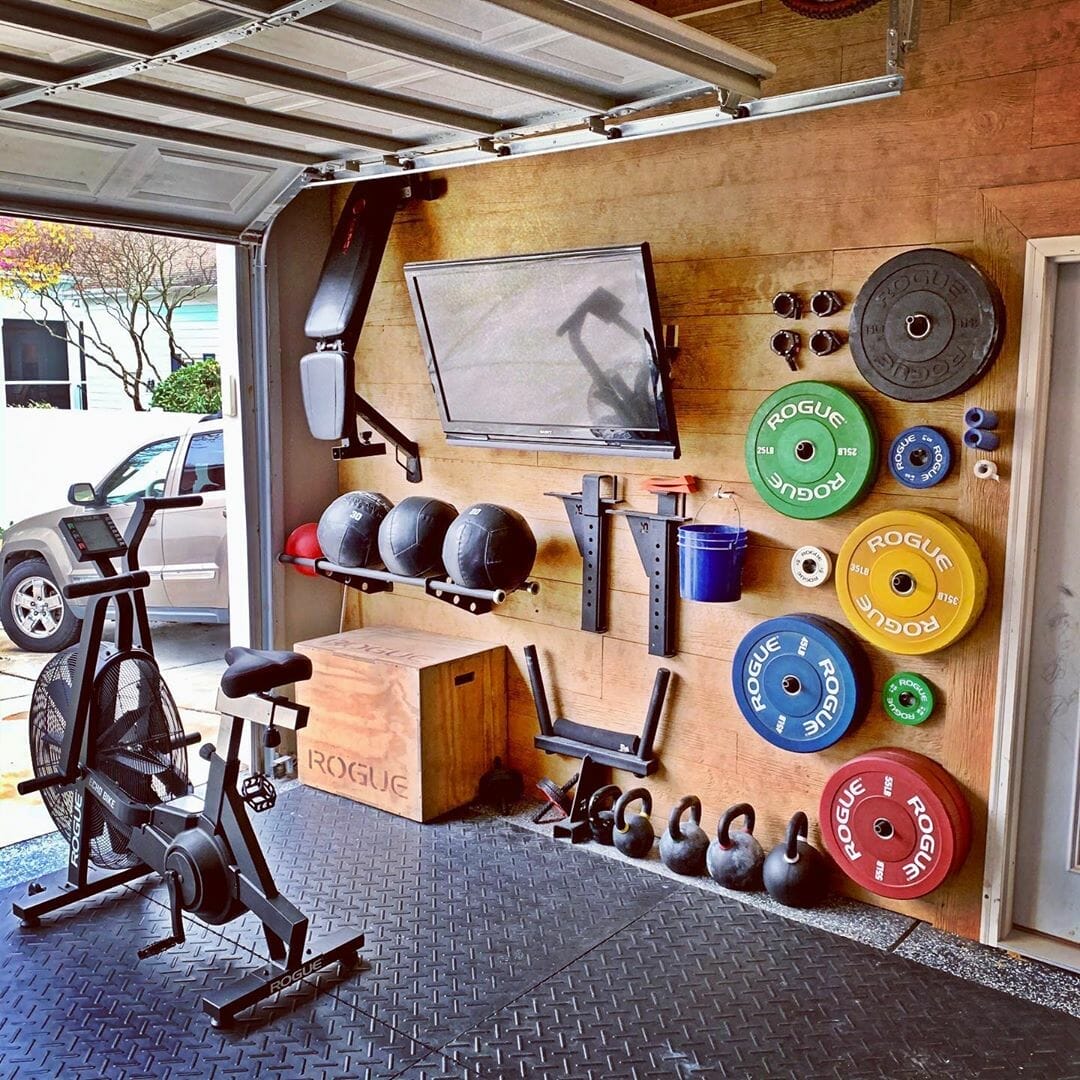 For some people, there is no better 'me-time' than workout and no greater man cave than a gym in the garage.
Do you also want one? Then, get ready to bring in an echo bike, kettlebells of various weights, a weightlifting set, and a TV for a little bit of entertainment.
22. Music Room Man Cave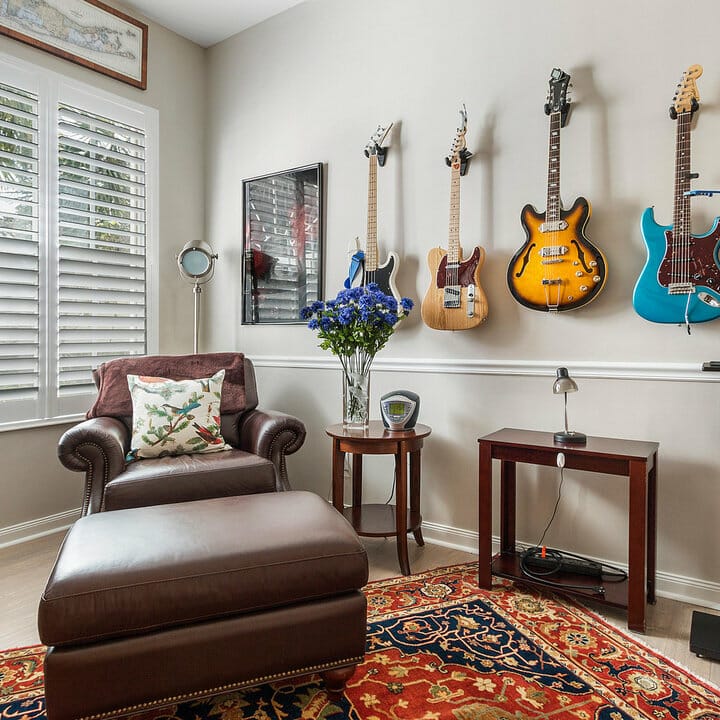 Just like the other music room, this one also displays a collection of instruments, too. Only, a cozy brown armchair with a wide foot rest completes this set.
Well, the intention is to let you rest after playing some piece. It is a man cave, after all.
23. A Man Cave Idea for Sports Team Fans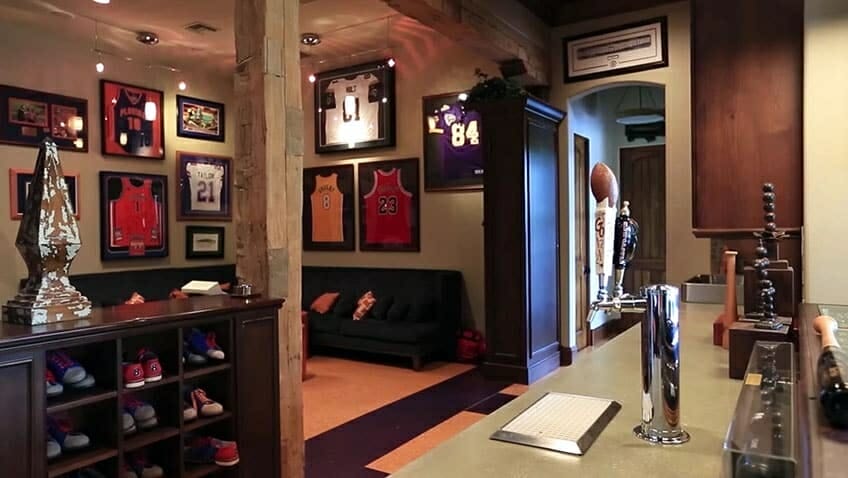 A man does not only hang his favorite players' jerseys, but he also frames and displays them on the walls of his sacred cave.
It makes the real deal for you if you are also a true sport team fan such as these small man cave ideas.
24. The Other Side of Man Cave Goals for Every Supporter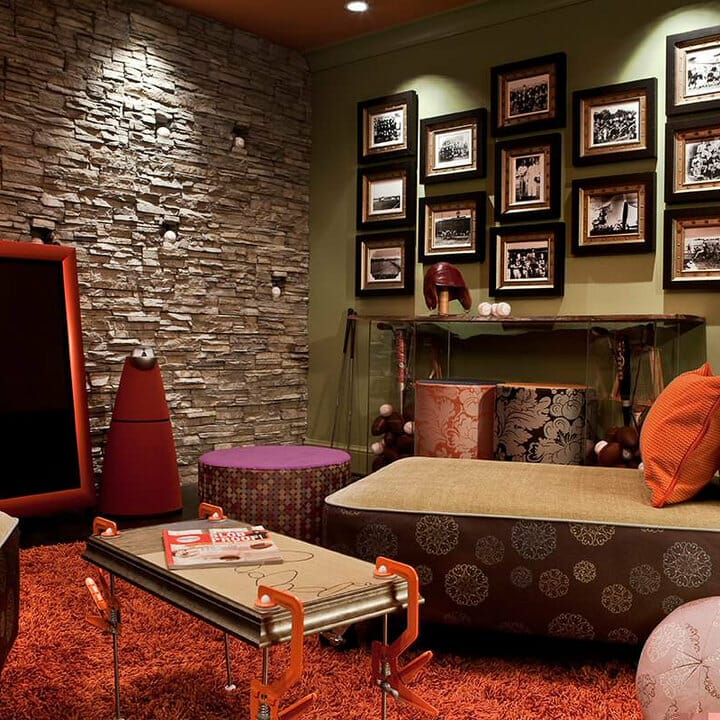 It is a similar small man cave ideas as we discuss earlier, apparently. From this angle, you see a large glass display box filled with rugbies, baseballs, bats, and golf clubs.
The concept is presumably a corner to remember, looking at the hanging old photographs.
25. Geek Room Man Cave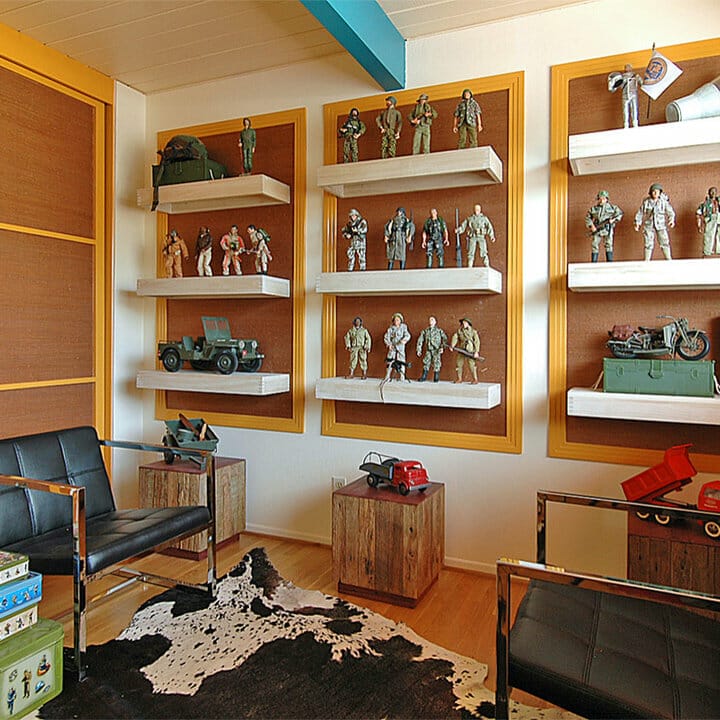 In a geek room, it is common to see a collection of figurines on one wall or some. But a man prefers some floating shelves to display cases for showcasing his treasures.
Hence, follow these small man cave ideas if you also have the same preference.
26. Attic Game Room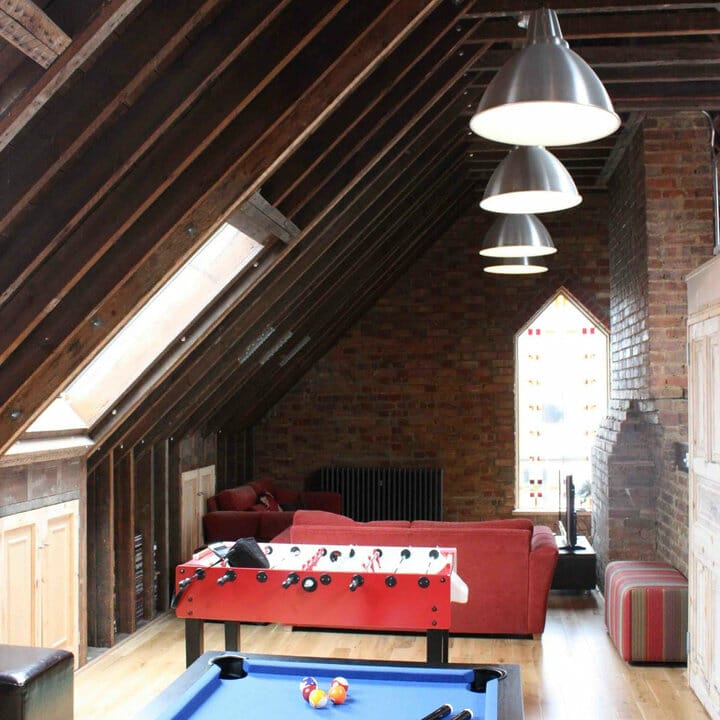 The attic is the best space to be a game room, especially if it has a skylight and a well-designed interior. But it must have a wide opening for foosball and pool table to fit in.
After a round or two, slacking off on a cozy couch and watching TV will be the dream routine.
27. Small Man Cave Ideas: Memorabilia Room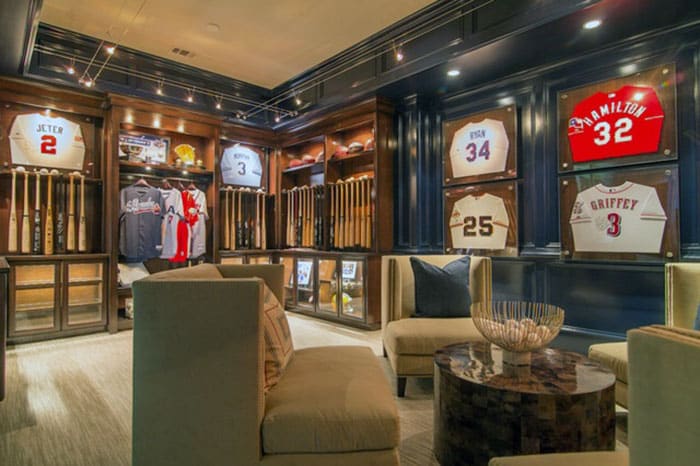 It is apparently a store called Mancave Memorabilia. Looks like, it is just someone's man cave giving us other great ideas. You have got an insight of framing favorite players' uniforms on the walls, have not you.
Then, how about an inspiration to make use of a fruit bowl? Fill it with baseballs for a unique display.
28. Basement Lounge Man Cave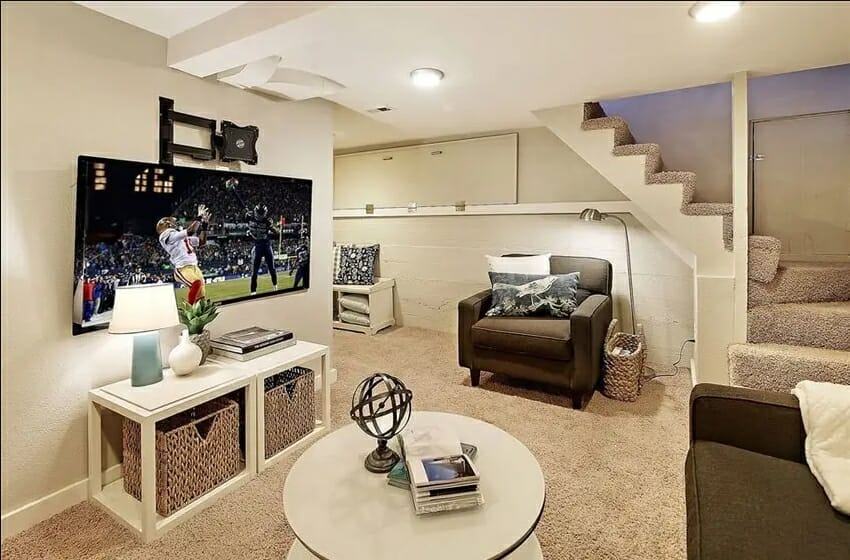 What a fluffy idea of a basement lounge you get here! It seems a man is also a dad of a kid or kids who wants to have some quality time together, looking at the furred ground.
Well, it is not a bad idea. You could take your leisure session while helping your spouse to look after your mini-me.
Finally, that wraps your small man cave ideas today. The above twenty-eight points have surely offered one insight: comfort. So, make sure you prioritize a comfort of your own in building yours.