The ancient Egyptians have extensively used rope since 4,000 BC. They created ropes out of leather, grass, and animal hairs. Nowadays, manufacturers have made various types of rope for different jobs.
This article will broaden your knowledge of ropes. Each type of rope has its strengths and weaknesses. Moreover, particular ropes are ideal for specific jobs and not others, because there is no such thing as one size fits all rope.
Type
1. Natural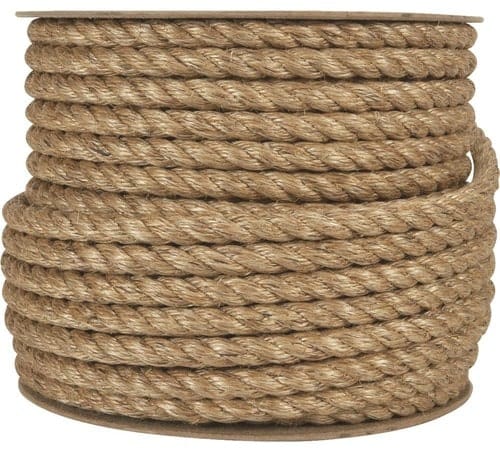 The natural rope is usually made of cotton, sisal, coir, hemp, or other natural fibers. Many people use it as decorations, garden swings, and handrails.
Besides, it is biodegradable, heat-resistant, and less prone to slipping. However, ultraviolet rays, water, and mildew can damage it. When the natural rope is wet, it tends to shrink.
2. Synthetic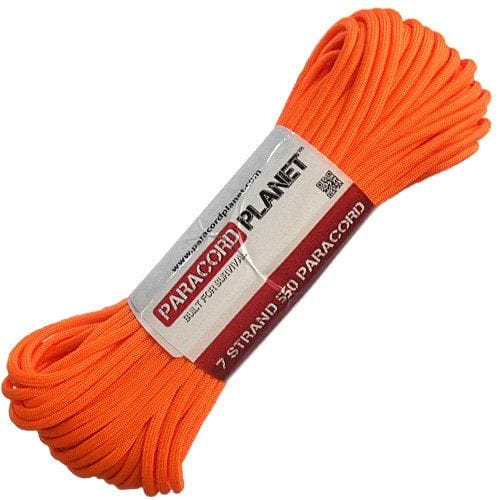 This type of rope is constructed of synthetic materials such as polyester, polypropylene, and nylon. It is perfect for lifting and towing things.
Furthermore, synthetic rope is elastic and has amazing durability. On the downside, it is not environmentally friendly.
Construction
3. Plaited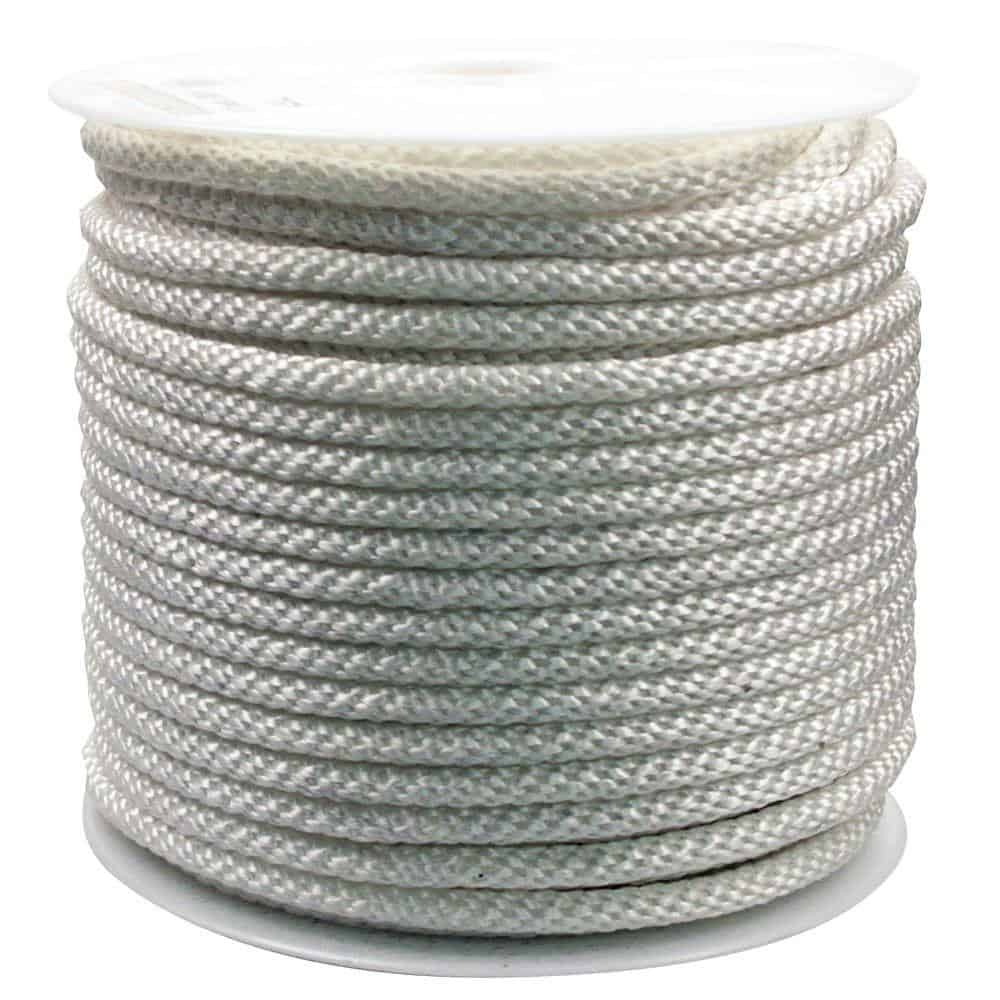 As the name implies, this type of rope features plaited braid. It is flexible and easy to handle, and it does not kink easily. Unfortunately, the exposed fibers of plaited rope are susceptible to damage.
4. Single-Braid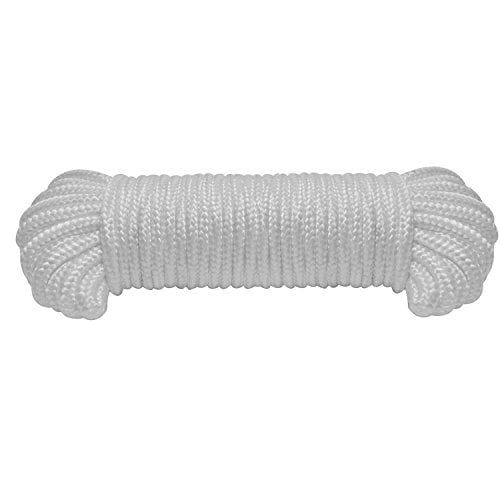 This rope is made by braiding the strands together. It can resist heavy weight and pressure. The lock-stitch mechanism ensures that it is long-lasting and less prone to fray.
5. Double-Braid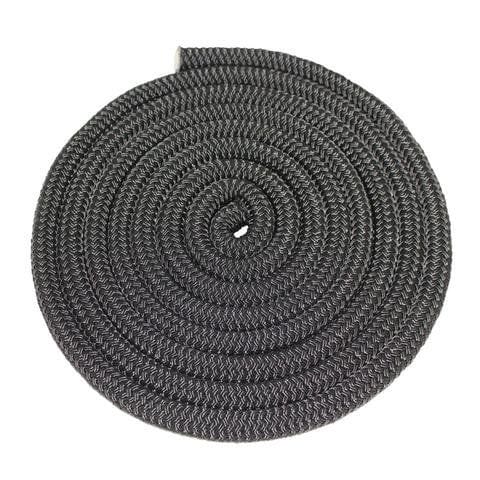 This rope consists of braided core and rope. It is durable and strong. Additionally, it is less likely to kink and can withstand abrasion. Lastly, it is great for marine use.
6. Twisted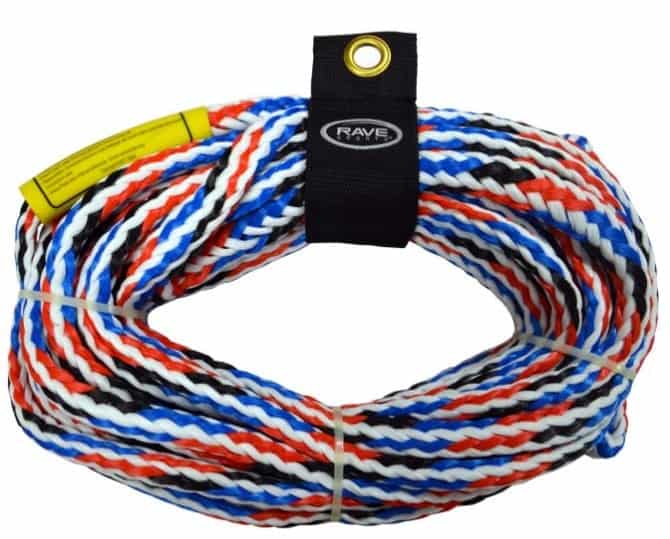 This rope is created by coiling strands together. It is used for both tow and dock lines. Besides, the twisted rope allows you to splice it with ease. However, it tends to be stiffer than braided ropes.
7. Diamond-Braid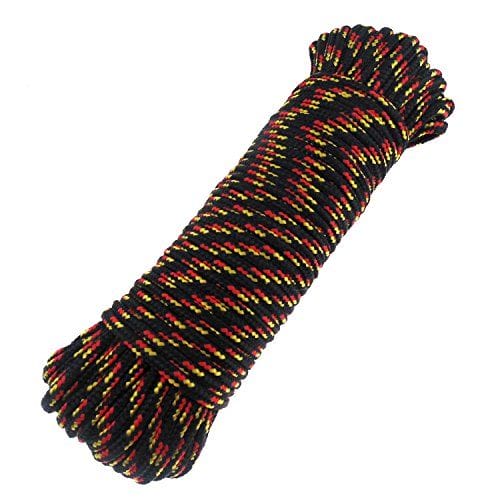 This type of rope is formed by braiding rope around the fiber core. It is strong, durable, and firm.
The diamond-braid rope is stress-resistant and easy to splice. Price-wise, it is expensive.
8. Hollow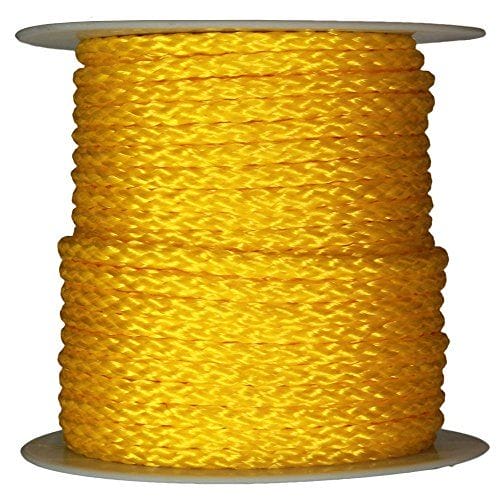 As the name sounds, this rope employs an empty center. Therefore, the user can split it without any problems.
The hollow rope is suitable for ski tows and anchor lines. Additionally, it can resist water damage.
Material
9. Manila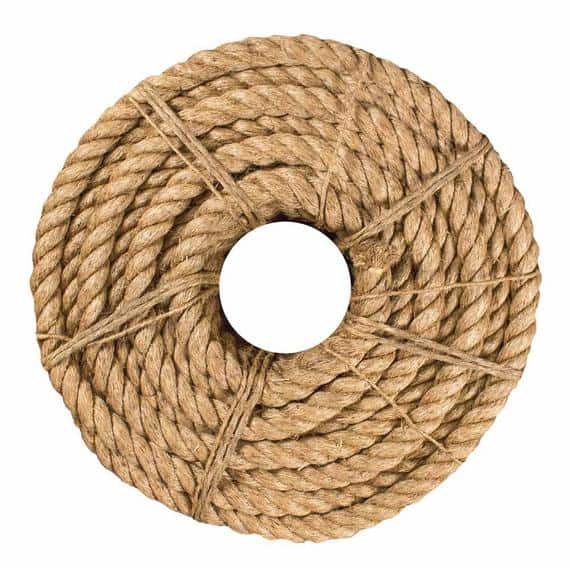 Manila rope is made of all-natural hemp fibers. Since it looks aesthetically pleasing, it is widely used for landscaping purposes and decorative fences.
Unfortunately, it is not immune to water and ultraviolet rays. It will shrink when it gets wet. On a positive note, it is cheap and soft on your hands.
10. Pro Manila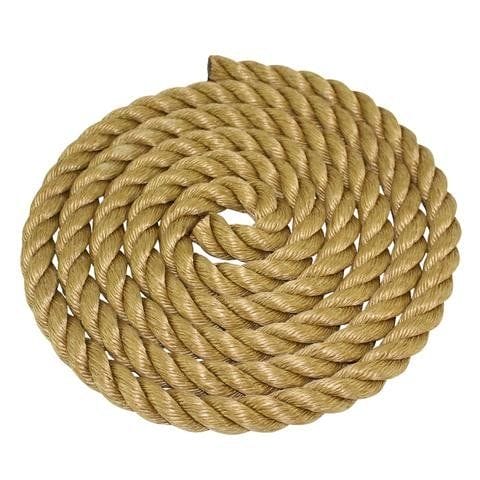 Pro manila is a synthetic alternative to manila rope. It offers a classic look and nautical feel. Additionally, it is much smoother than the regular one.
It is not susceptible to mildew, mold, and damp weather. The only drawback of pro manila rope is it cannot naturally decompose.
11. Polypropylene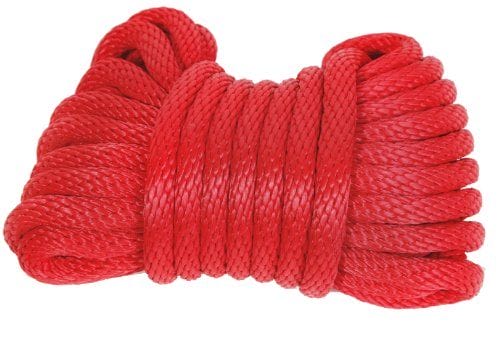 Typically, polypropylene rope is used to designate safe areas in swimming pool or lake. It can stand up to mildew and water damage. Best of all, it is low-cost, lightweight, and dielectric.
This rope comes in various colors too. Keep in mind that you must be careful when using it because it is prone to friction.
12. Poly Combo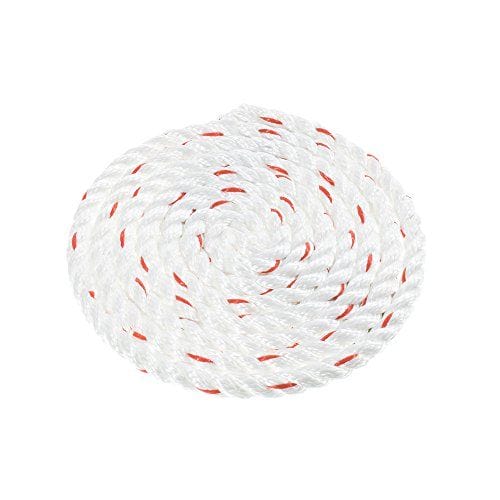 As the name indicates, this rope combines polyester on the outer strands with polypropylene on the inner strands. It is soft, lightweight, and durable.
You can use it for hanging up a swing and landscaping. Moreover, it is perfect for making rope rails around your property.
13. Polyester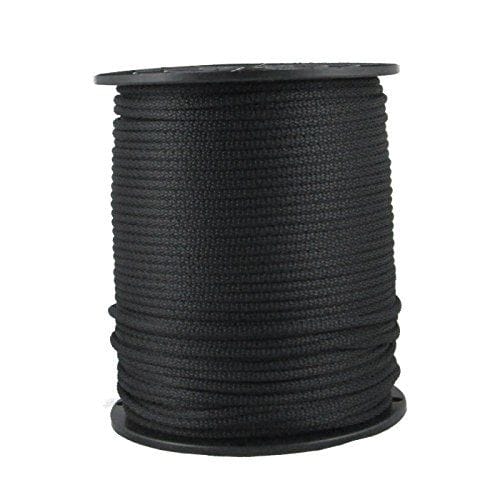 The polyester serves many uses. It is suitable for general purposes and marine applications. Additionally, it tends to be stretch-free. It also resists UV and rot.
Unlike polypropylene, it will sink in water. When put in water for a long period, it becomes discolored.
14. Aramid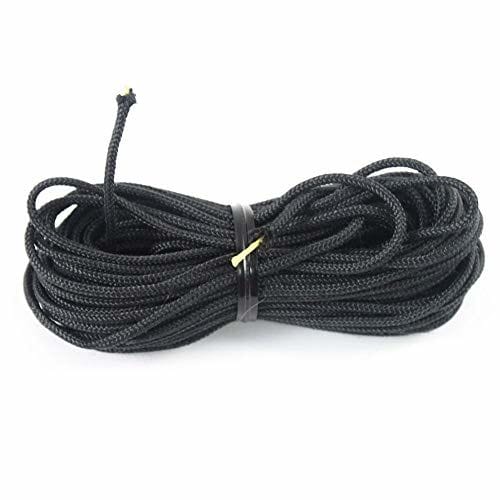 Kevlar rope is the most popular and durable type of Aramid rope. It is stronger than steel, plus it does not rust.
This rope is stable and does not move easily. Moreover, it works well even in extreme conditions.
15. Nylon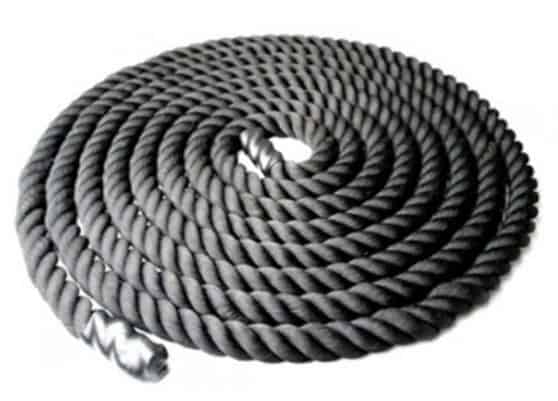 Nylon rope typically finds itself bearing a heavyweight and pulling heavy loads. It is awesome for winches or pulley systems.
Not only does it have superior strength, but it also keeps a smooth surface. However, the water can lead to nylon rope snapping.
16. Jute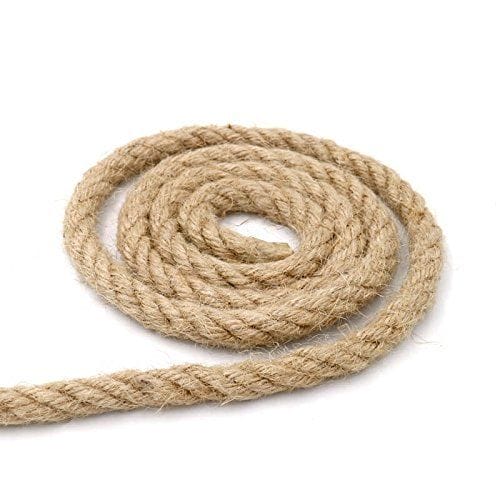 Jute rope is constructed from natural fibers. Some people usually confuse it with the hemp rope. It has some differences. This rope is perfect for decorative knots because of its natural sheen.
It is soft and lightweight. Unfortunately, it is likely to shrink. On top of that, it tends to be a little bit more slippery than the hemp rope.
17. Cotton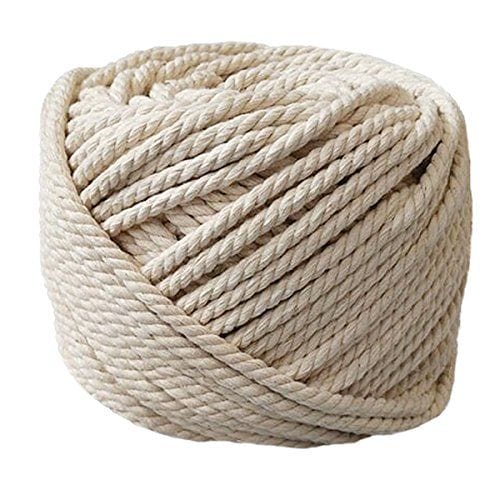 Cotton rope is great for kids' toys, crafts, camping, and backyard toys. It is eco-friendly since it can decompose over the years.
Moreover, it is lightweight and soft on the skin. The drawback of cotton rope is it cannot resist mildew, water, and mold.
18. Ultra High Molecular Weight Polyethylene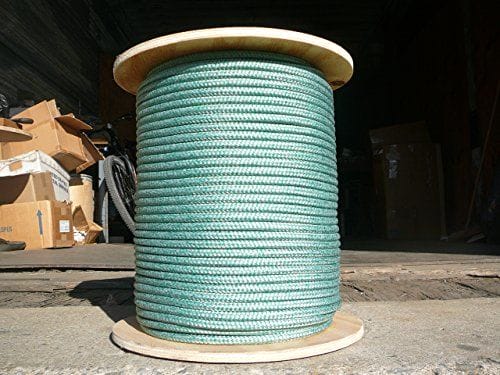 The UHMWPE rope is amazing for outdoor use, especially on a yacht. Not only is it lightweight, but also resistant to UV rays, chemicals, and water.
Compared to the other ropes, it is very costly. Moreover, it is distorted when it is under heavy loads. The extreme heat also can damage it easily.
Color
19. White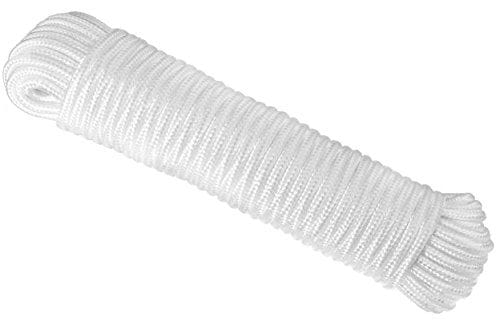 The white rope is easy to notice especially in a natural location. It makes the boat look bright and clean, but it can be stained when used outside for extended periods.
20. Natural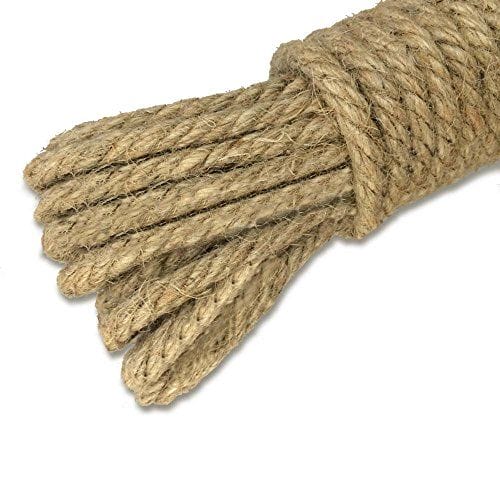 Tan and brown natural ropes are difficult to spot in a natural setting. On the bright side, they are great for decorative purposes and have a classic appeal.
21. Color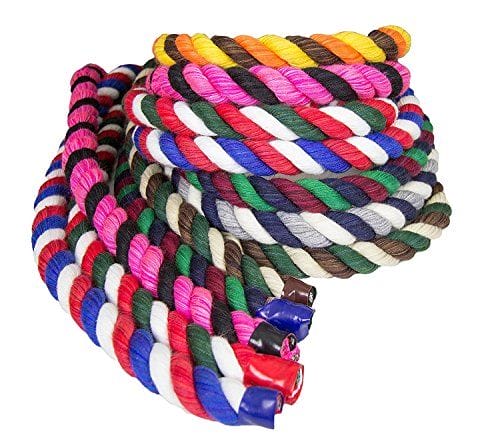 Unlike the natural ropes, the colored ones are easy to see. They are widely used in water sports. Additionally, they help create safe areas in a lake. Normally, the colored rope has more than one color in it.
I hope that you are familiar with the types of rope after reading my article. Do not let the variety overwhelm you. Pick the rope that suits your situation. I believe you can finish your job without any problems.