Having a heating source in the home is surely vital. Additionally, it gives off a toasty atmosphere as well as inviting air. Before purchasing one for your living quarters, have a gander at different types of fireplaces that I've rounded up below.
This ultimate purchasing guide covers various kinds of fireplaces for homes based on materials, fuels, designs, and mounting types. Here, you're going to learn about fireplace options available. Let's check them out!
Fuel Types
In this post, you'll discover types of fireplaces and their names. First, I'm going to present several fireplace kinds based on fuel types. The kind of fuel you pick also determines the overall design.
The fuel type dictates the location to hang the fireplace, too. Furthermore, the main choices for types of fuel are wood, gas, electric, ethanol, and gel.
1. Gel Fireplace
Unlike gas or electric fireplaces, the gel ones are not popular. However, they come with their benefits.
This fireplace type allows for easy installation since it only necessitates a can of gel fuel. Moreover, the unit doesn't require any electrical wires, pipes, lines, and venting.
Gel fireplaces offer fantastic versatility. You can mount it on any wall safely because it's typically somewhat lightweight.
As seen, the unit produces an actual flame. Moreover, you simply use a lighter to light the gel fireplace to create a real burn.
The gel fireplace doesn't provide optimum heat output, though. That means you cannot depend on it as your ultimate heating source for certain. In addition, the gel fuel cans aren't cheap.
2. Electric Fireplace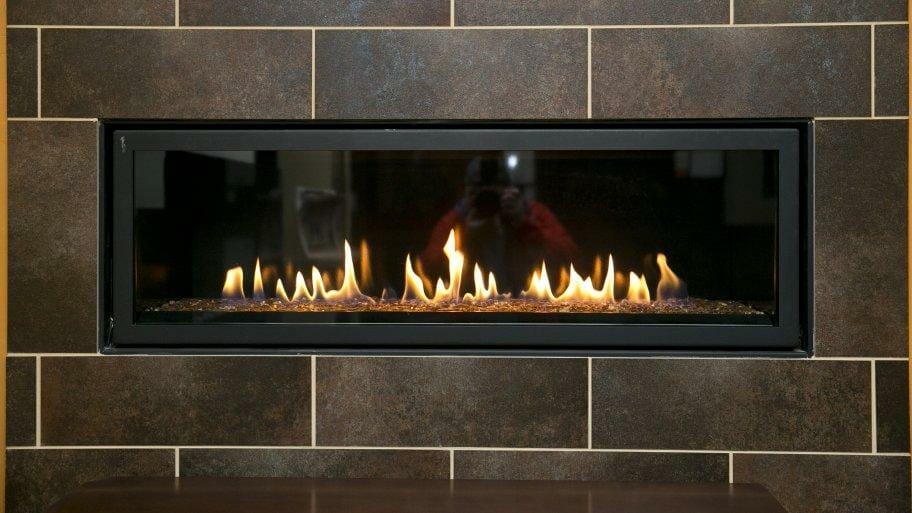 Speaking of outstanding types of fireplaces in homes, you can't go wrong with this one. Furthermore, I highly recommend purchasing an infrared fireplace due to its remarkable efficiency.
This kind of fireplace heats its interior coils using electricity to generates warmth. Additionally, most models include an internal fan for better heat distribution throughout the space.
Electric fireplaces create an artificial flame to lend them a lifelike feel. Moreover, the unit typically combines the flickering fire with a crackling faux log.
If the abodes get overly warm, most electric fireplaces let users shut off the heating elements. However, they still produce artificial flickering flames for a cozy feeling.
Homeowners can control this fireplace type from their chairs since it features a remote. Furthermore, the product allows users to lower or increase the temperature. They can shut it on or off with ease.
An electric fireplace is a low-cost option. Also, the installation isn't expensive because it doesn't need venting. Moreover, unlike the wood fireplace, this unit requires no usual maintenance.
Have kids and pets? If so, consider purchasing an electric fireplace. The product offers impressive safety.
Electric fireplaces are customizable. Not only do they come in various sub-models, but also let you customize the fire effects.
3. Wood Fireplace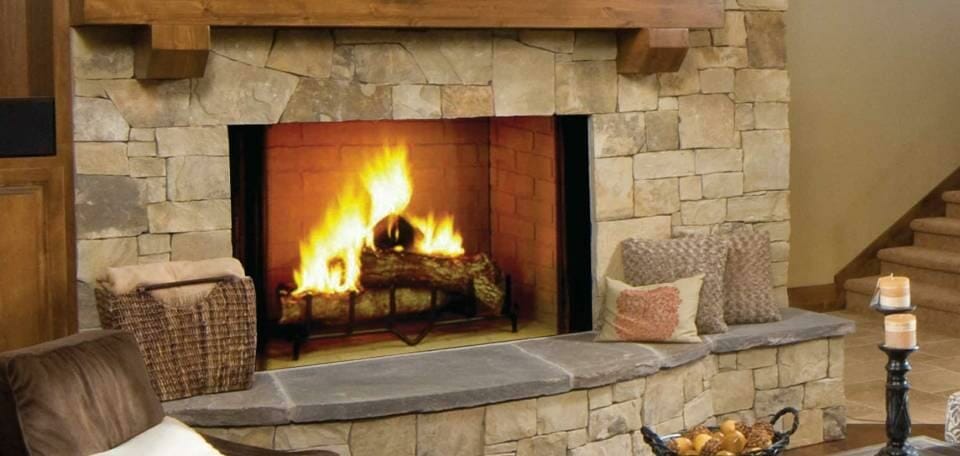 Talking about types of fireplaces, you shouldn't forget the wood-burning fireplace. Remember, humans have been relying on it for years.
The wood-burning fireplace is one of the incredible types of old fireplaces. As the name indicates, it burns firewood to produce heat. Although the unit generates a roaring or crackling fame, it has a lot of drawbacks.
Wood-burning fireplaces aren't cost-effective. In addition, they necessitate regular professional cleaning. The installation is expensive, too. You also need to buy firewood.
Despite all the drawbacks, many homeowners still admire wood-burning fireplaces since they evoke a rustic and toasty atmosphere. Moreover, the units produce a smoky scent.
Wood-burning fireplaces are available in several styles. If you have no space for a fireplace, consider purchasing a wood-burning stove. Although the item offers the same effect as a regular fireplace, it needs a pipe to vent the smoke out.
4. Gas Fireplace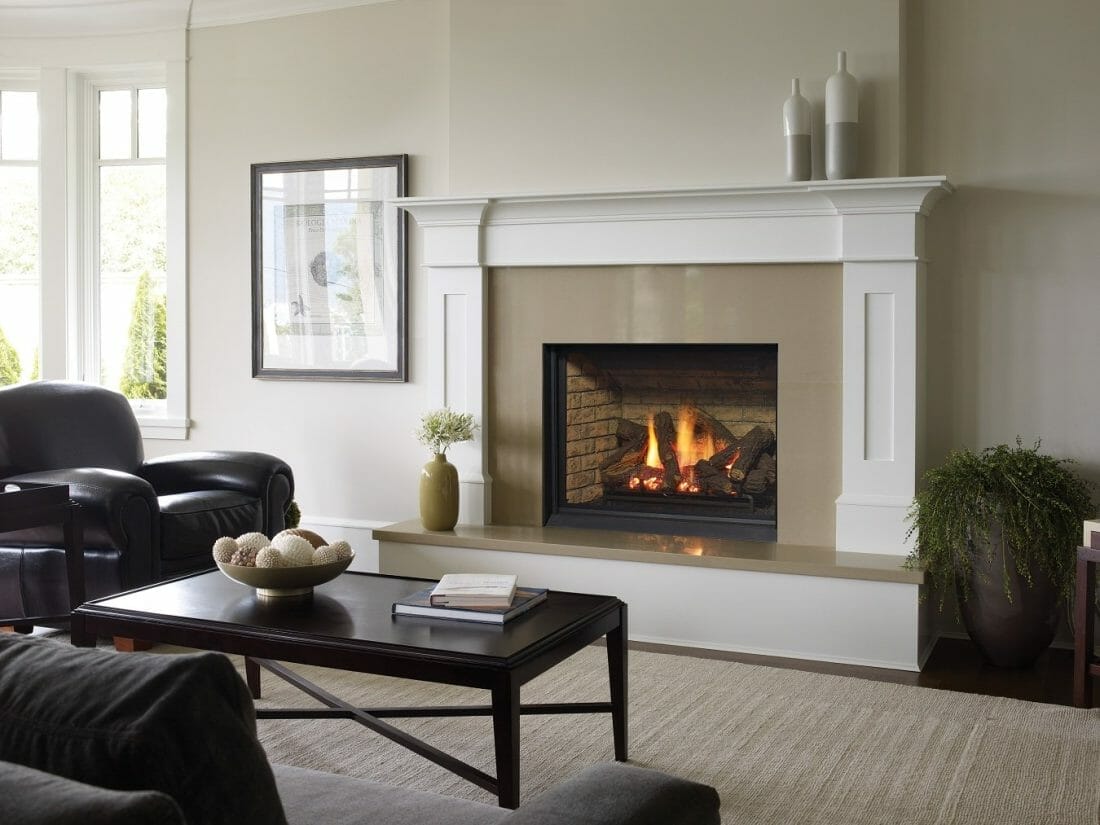 There are different types of fireplaces. The gas fireplace is one of them. It's such a common alternative to the wood-burning one. Also, the piece is quite safe for surroundings and comfortable.
Gas fireplaces are reasonably priced and provide easy installation. You can even install the built-in models with simple reconstruction.
Apart from being low-cost, gas fireplaces offer remarkable efficiency. They help you save some money on utility bills. Furthermore, a freestanding gas fireplace comes with a pipe, so you can install it in any area.
Also, the designs with straight vents will need a furnace for oxygenating. You can either use a current chimney or build the new one. Due to the pipe, this option limits structural changes.
The options without vents don't necessitate a pipe or chimney. Furthermore, they include a lot of features for overall safety. However, they might release contaminants.
Talking about types of gas fireplaces, you can opt for liquid propane or natural gas. The first option needs a propane tank, while the latter goes well with an existing gas line. They both expect you to establish a line between the fuel origin and a furnace.
5. Ethanol Fireplace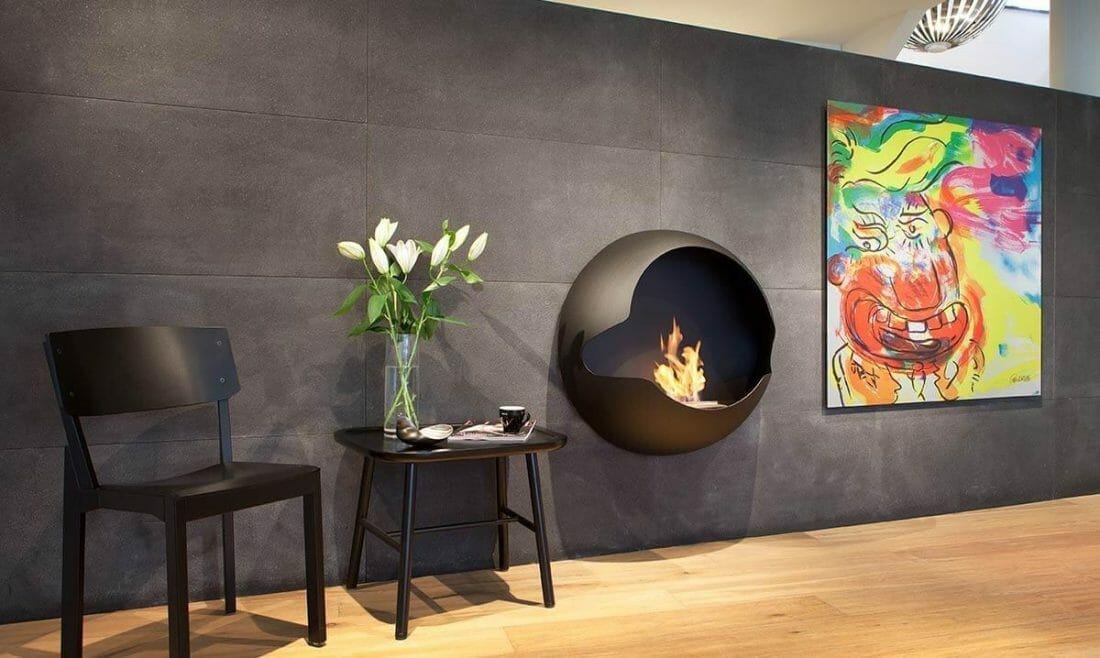 This is one of the impressive types of fireplaces to buy. An ethanol fireplace is basically like the gel one, but it employs a liquid bioethanol fuel.
Most models include a burner, so you can fill them with fuel easily. Moreover, the average fuel tank's size is 2 liters.
The burner lets users adjust the ethanol fireplace's temperature. Furthermore, it allows you to shut the unit off and on with ease.
Not only do ethanol fireplaces offer easy installation but also high efficiency. Like the gel ones, they're surely versatile. You can either put yours atop the table or install it on the surface. Also, these units are so popular because there are numerous designs available.
Types of Fireplaces Based On Fire Mounting Choices
After getting into types of fireplaces based on fuels, it's time to talk about some fireplace mounting options.
These options don't necessarily suit all fuel types. For example, wood-burning fireplaces are overly large to hang on the wall.
6. Built-In Inserts for Fireplaces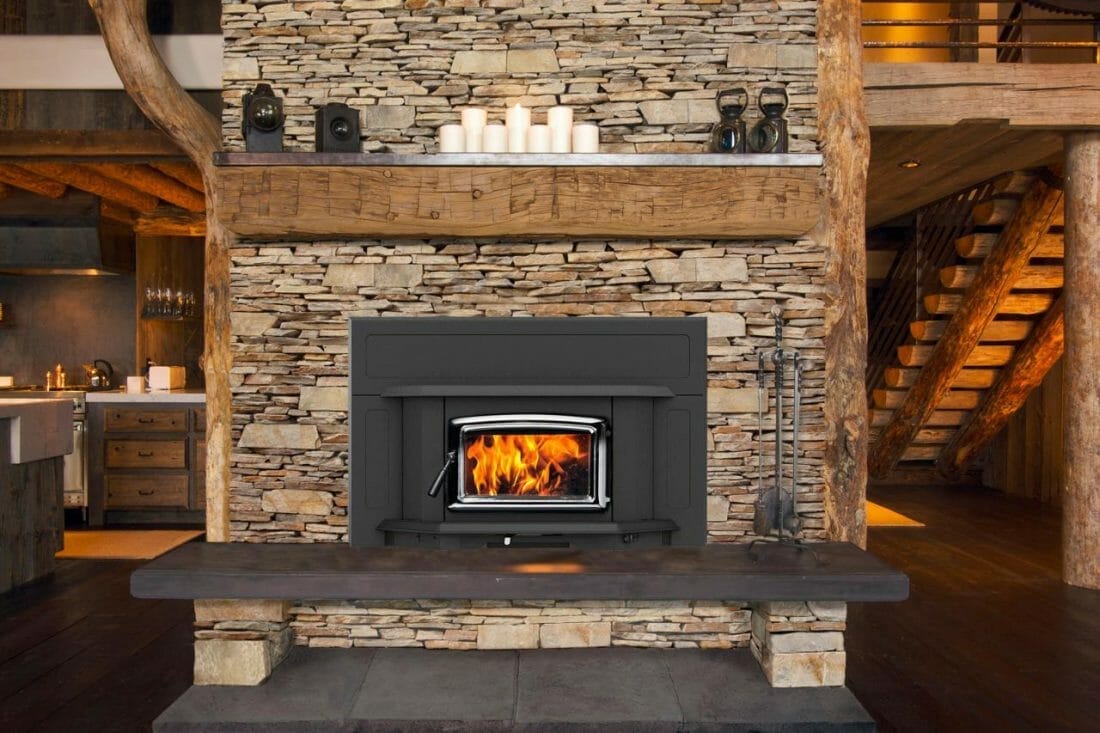 Fireplace inserts go with built-in wood-burning fireplaces. If your room boasts an open-hearth traditional fireplace, consider purchasing a gel, electric, ethanol, or gas insert. Then, slide the unit into its opening.
The insert lets users transform a high-maintenance traditional fireplace into a more energy-efficient heating source. That's because it utilizes an alternative type of fuel.
Now, the thing that users love about fireplace inserts is that they typically fit existing spaces. You can choose a traditional insert or a more stylish model.
7. Hanging Fireplace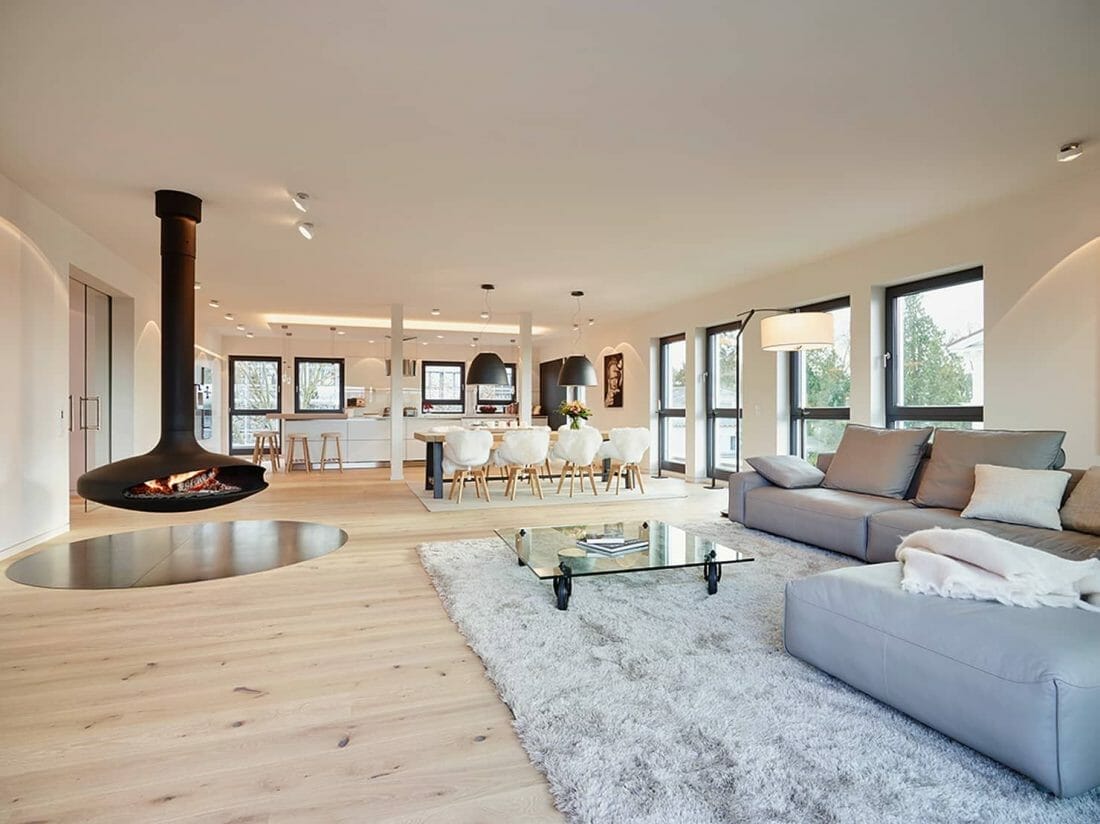 Speaking of types of fireplaces, try installing this one. As the name implies, it demands you to hang it from the ceiling in any room.
This contemporary living room, for example, boasts a black metal hanging fireplace. Not only does it send out a futuristic appeal but also oozes serious drama.
8. Open-Hearth Fireplace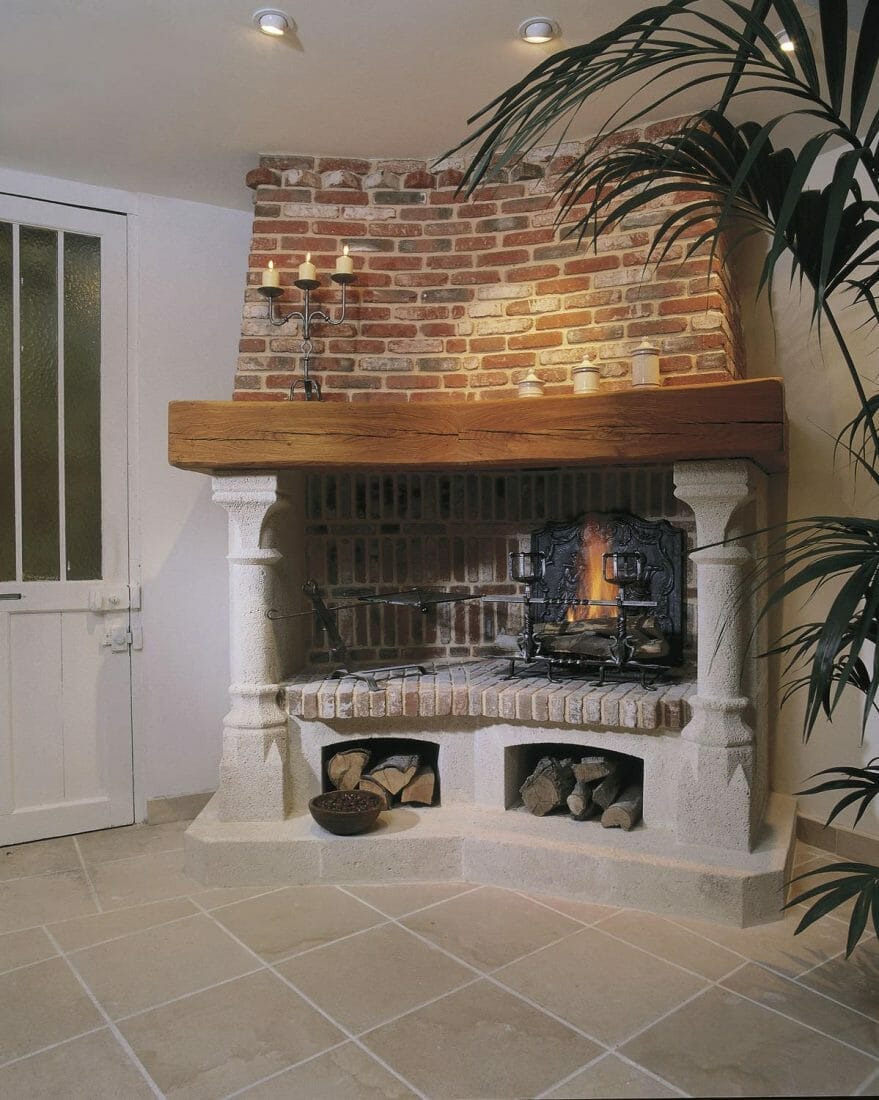 There are several types of fireplaces based on mounting options. This traditional fireplace pairs with the wood-burning one.
People normally build open-hearth fireplaces from bricks or stones. Moreover, you must construct it into the wall of the home.
These traditional fireplaces employ a flue as well as a chimney for ventilation. They're such an expensive mounting option, though. If your room doesn't feature one, building the unit will require a lot of construction.
Most homeowners pass on traditional fireplaces unless their abodes already had one.
9. Types of Fireplaces – Tabletop Fireplace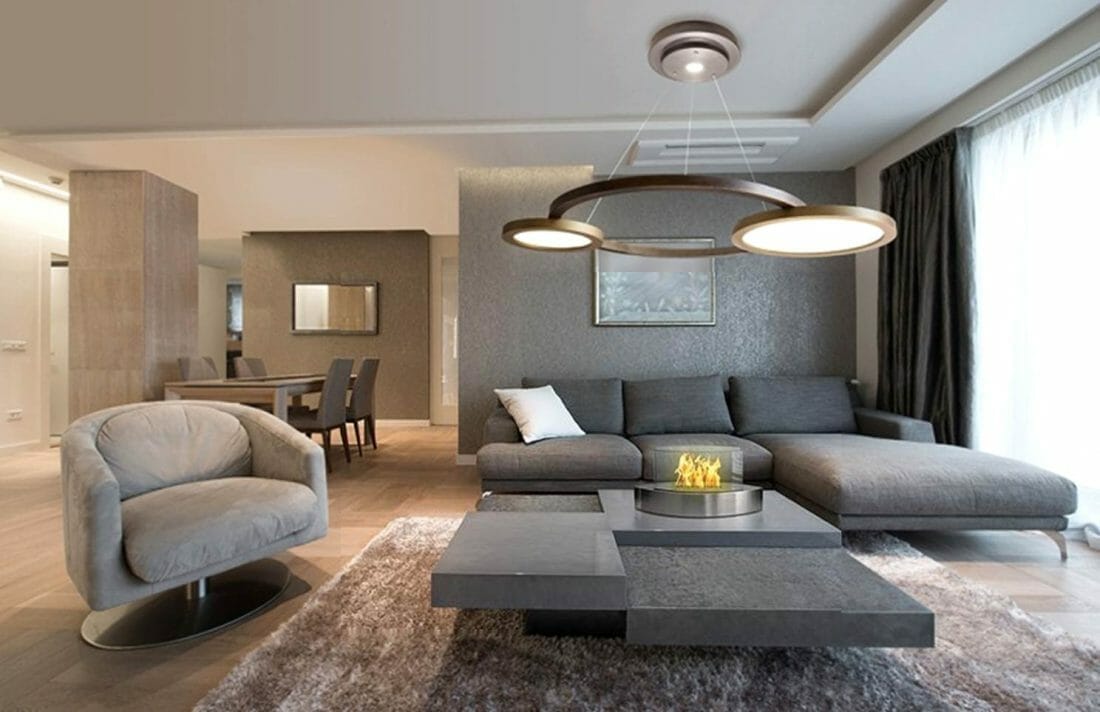 When it comes to types of indoor fireplaces, consider shopping for a tabletop fireplace. Since the unit is portable, you can move it around easily.
People normally use tabletop fireplaces to heat their outdoor areas. Moreover, you can place yours atop the coffee table so the visitors stay comfortable. Additionally, it doubles as a centerpiece.
If there's a patio deck by the swimming pool, don't hesitate to set a tabletop fireplace on it.
10. Two-Sided Fireplace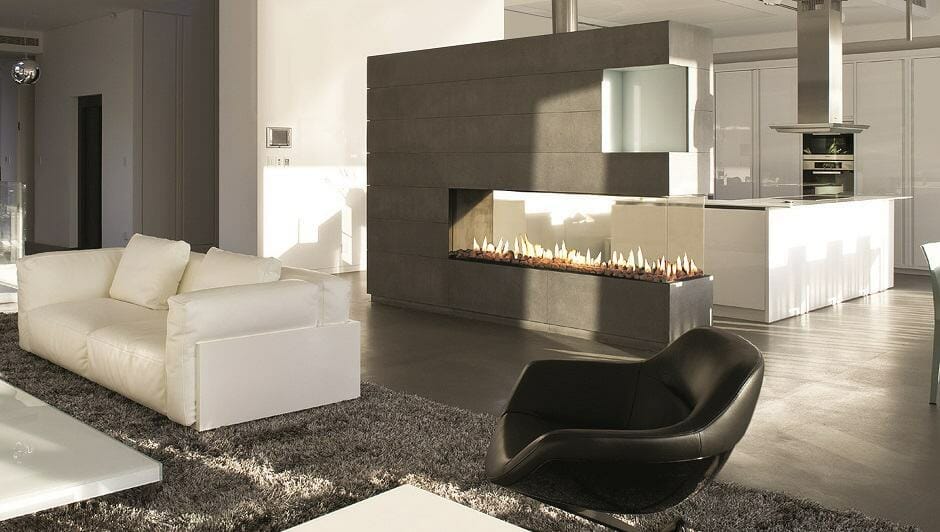 Do you have an open-concept space? If so, this is one of the incredible types of fireplaces to purchase.
As the name gives away, this fireplace enables two rooms to enjoy it simultaneously. Here, the unit looks terrific in a modern living room.
11. Wall-Mounted Fireplace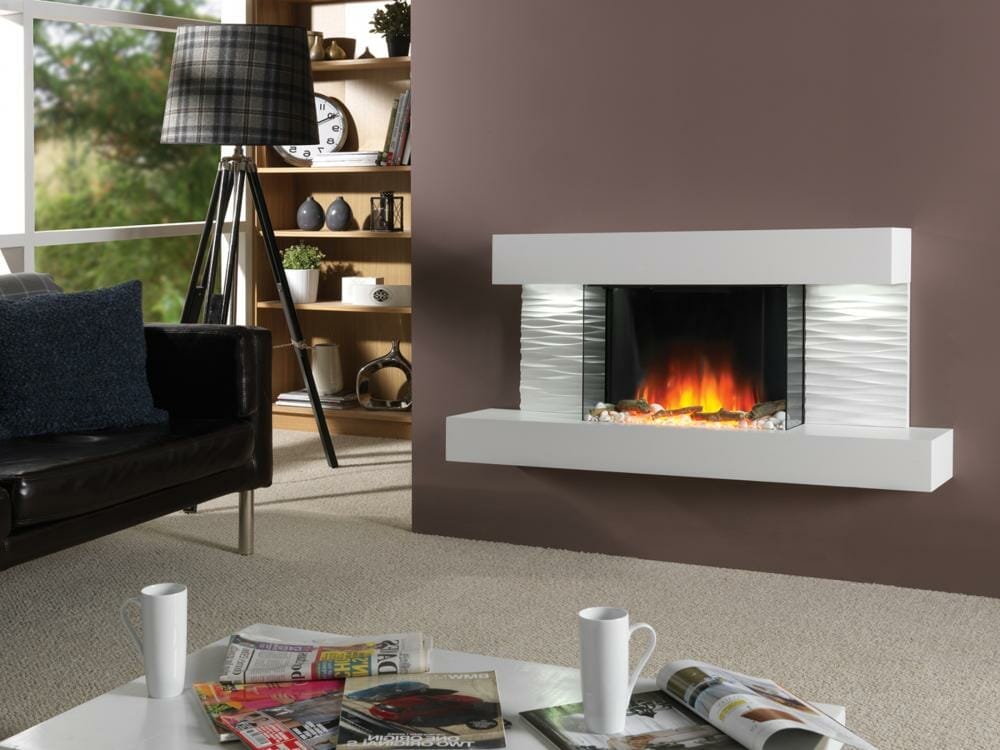 Talking about common types of fireplaces, you should put the wall-mounted fireplace into consideration. Furthermore, it's ideal for apartments as well as small homes.
Nowadays, many people use wall-hung fireplaces in their outdoor spaces. Some models even allow for easy movement.
Wall-hung fireplaces come in two subtypes. Some require a chimney, while others don't. Moreover, this depends on what kind of fireplace fuel you use.
There are numerous sizes, styles, and shapes of wall-hung fireplaces to select from. Currently, a ribbon fireplace gets popular. Additionally, you can purchase it without a mantel or with a mantel.
Many city dwellers and homeowners love wall-hung fireplaces since they can serve as a focal point of any room. If you have no TV, the unit is surely a magnificent centerpiece.
12. Types of Fireplaces – Freestanding Fireplace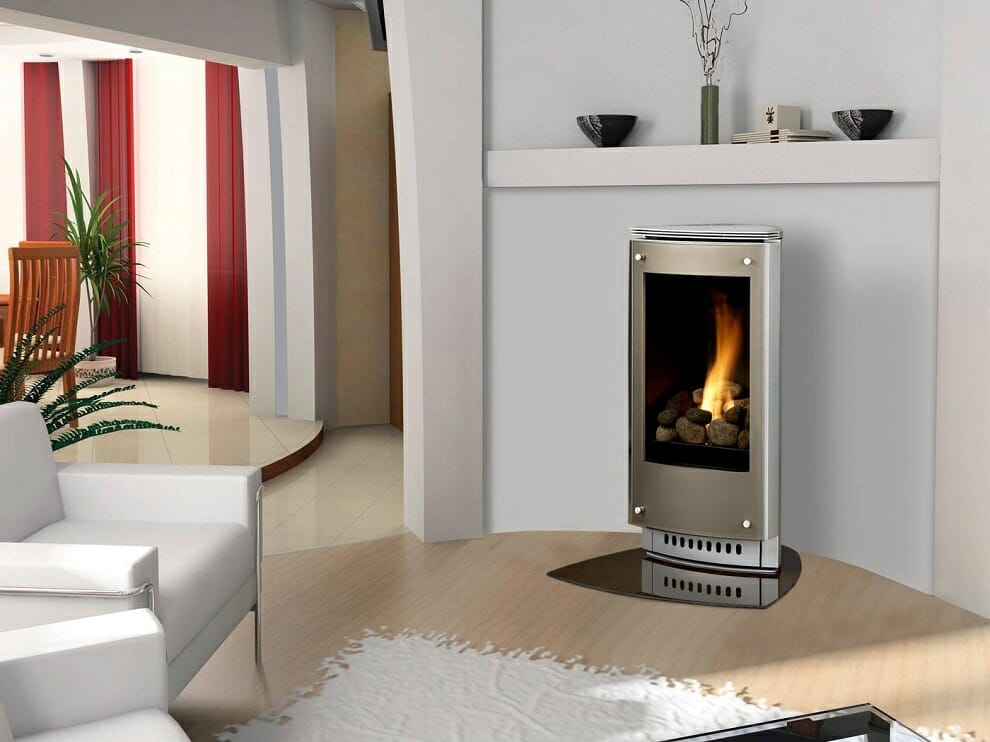 Freestanding fireplaces are a spectacular alternative to their open-hearth counterparts. In addition, they come with a mantel. The product can mimic the appearance of a traditional wood-burning fireplace, too.
While some models are freestanding, others require you to attach them to the ceiling or wall. This greatly depends on the fuel type.
Since electric freestanding fireplaces don't need ventilation, you move them around easily while redecorating your room.
A gas freestanding fireplace that necessitates a gas line or ventilation should remain in the same place.
Without a doubt, freestanding fireplaces are available in many sizes, shapes, and designs. Moreover, the entertainment centers that feature built-in electric fireplaces on the bottom are an awesome alternative to them. The TV can nestle on the mantel excellently.
Types of Fireplace Designs
After discussing those types of fireplaces, let's get into the fireplace styles. The material surely affects the fireplace's functionality and appearance.
The additional design elements like chimney or mantel lend the fireplace aesthetic appeal. Moreover, the mounting option, as well as, fuel type greatly determine your fireplace's style. Here, I've had different fireplace designs that range from contemporary to traditional.
13. Modern Fireplace – Types of Fireplaces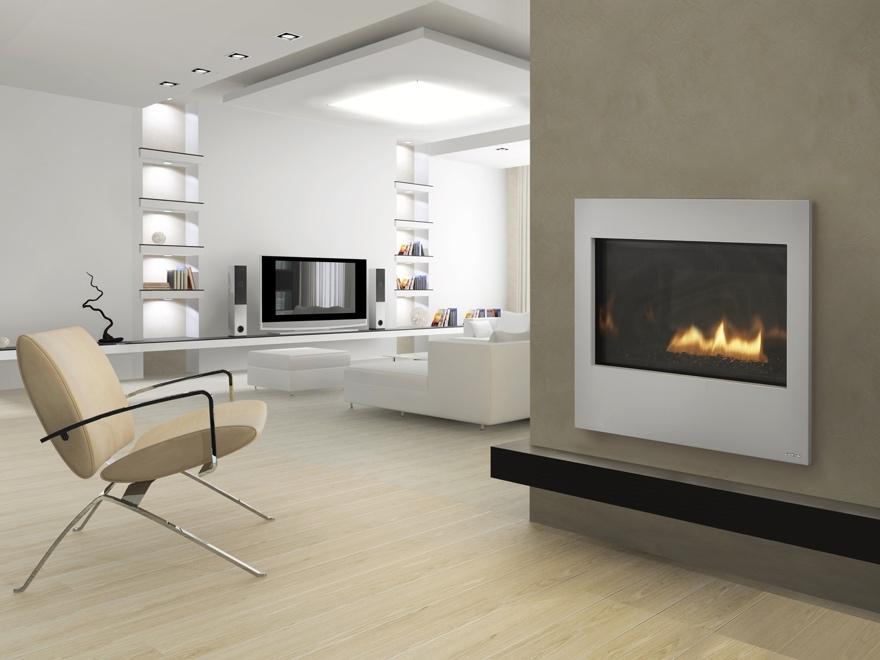 Unlike their traditional cousins, modern fireplaces don't employ bricks and stones. Moreover, they're well-known for their futuristic vibe and straight lines. Many models resemble art pieces, too.
The manufacturers make modern fireplaces from glass and marble since they're somewhat stylish materials.
14. Contemporary Fireplace – Types of Fireplaces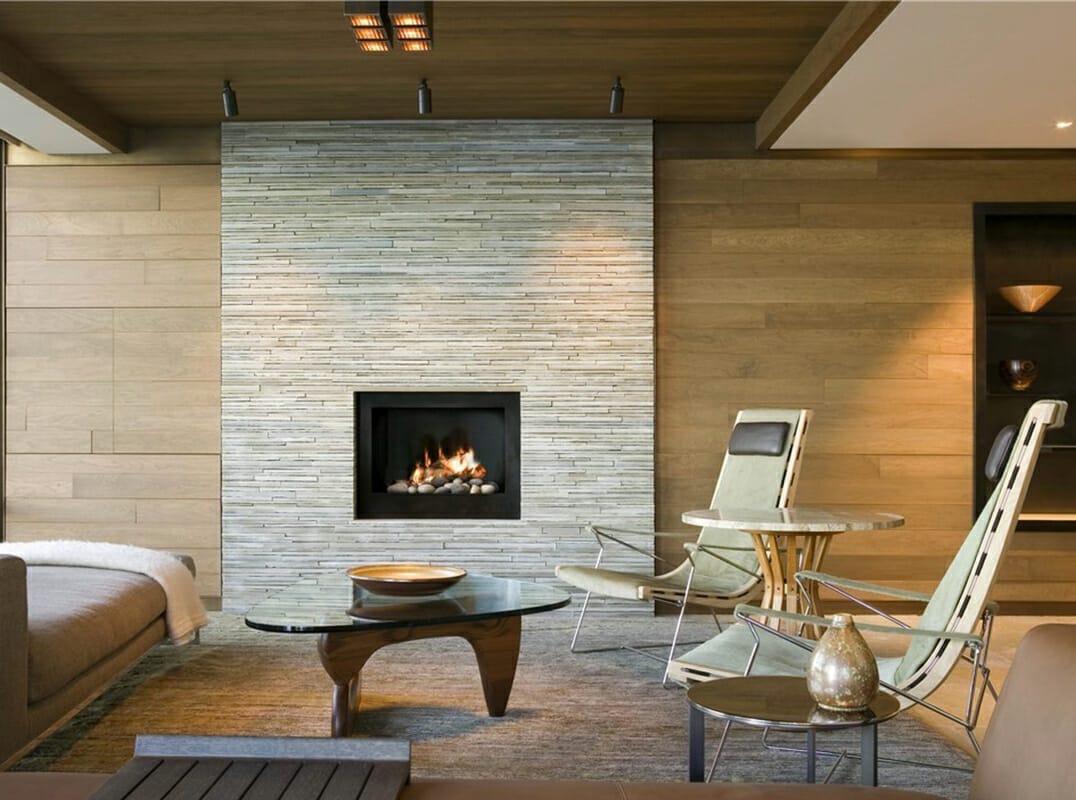 Contemporary fireplaces usually boast sharp lines. Also, they exude universal appeal. Although the units look excellent in any abode, they work wonders in stylish homes.
Unlike their modern counterparts, most contemporary fireplaces feature traditional materials like stones or bricks. They seem elegant, too.
15. Traditional Fireplace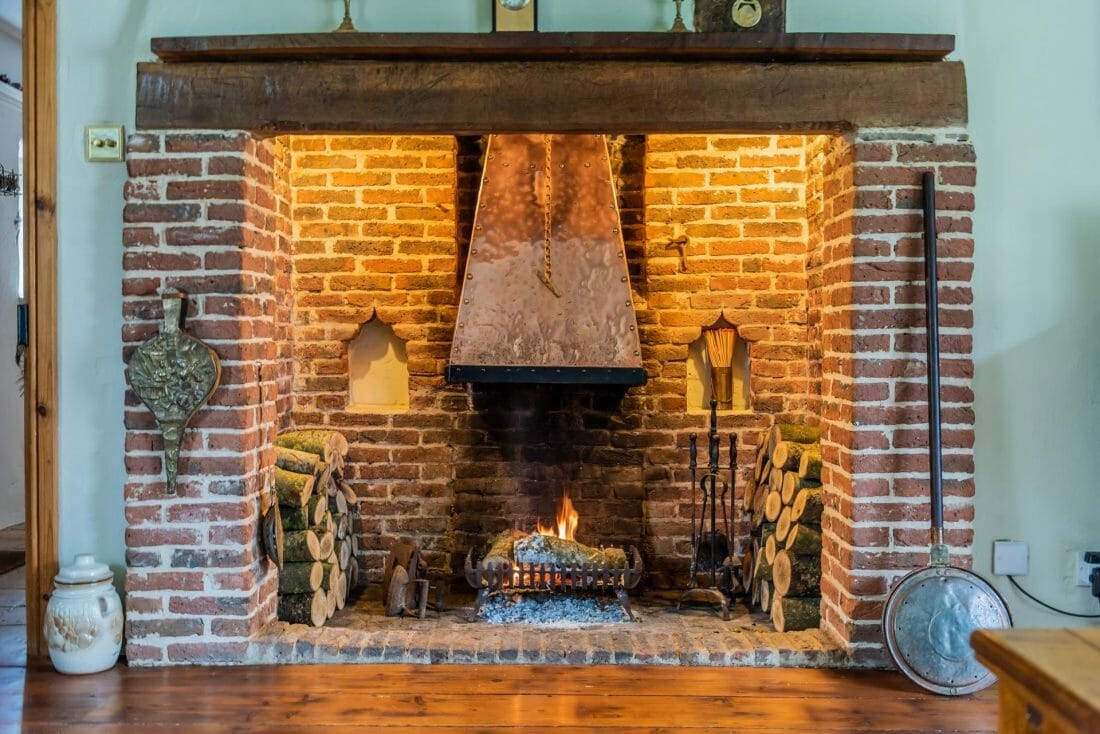 You normally find traditional fireplaces in log cabin houses. Moreover, people typically build them from bricks or stones.
Not only do traditional fireplaces bring the outdoors in but also generate a rustic flair and inviting ambiance.
Most traditional fireplaces burn firewood to heat the rooms. However, you can outfit them with a gas or electric insert.
Fireplace Materials
What sets fireplaces apart is the exterior material. Furthermore, stones are a common material for fireplaces.
16. Concrete Fireplace – Types of Fireplaces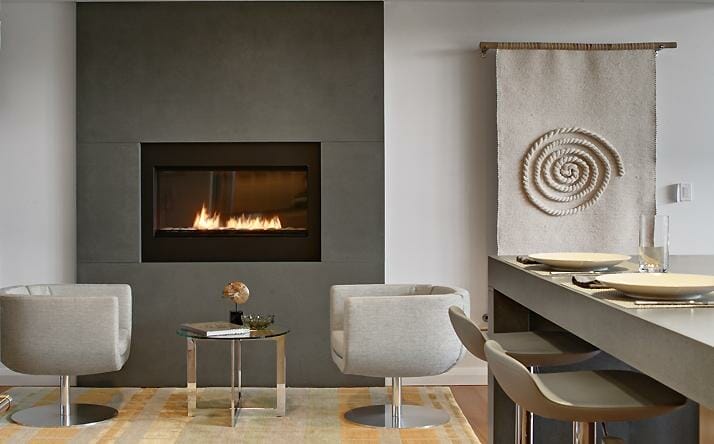 Concrete fireplaces lend the homes an edgy look and industrial flair. Also, they go with contemporary furniture pieces.
This concrete fireplace looks superb in a loft apartment since it features lofted ceilings, wooden floors, and plenty of sunlight.
17. Plaster Fireplace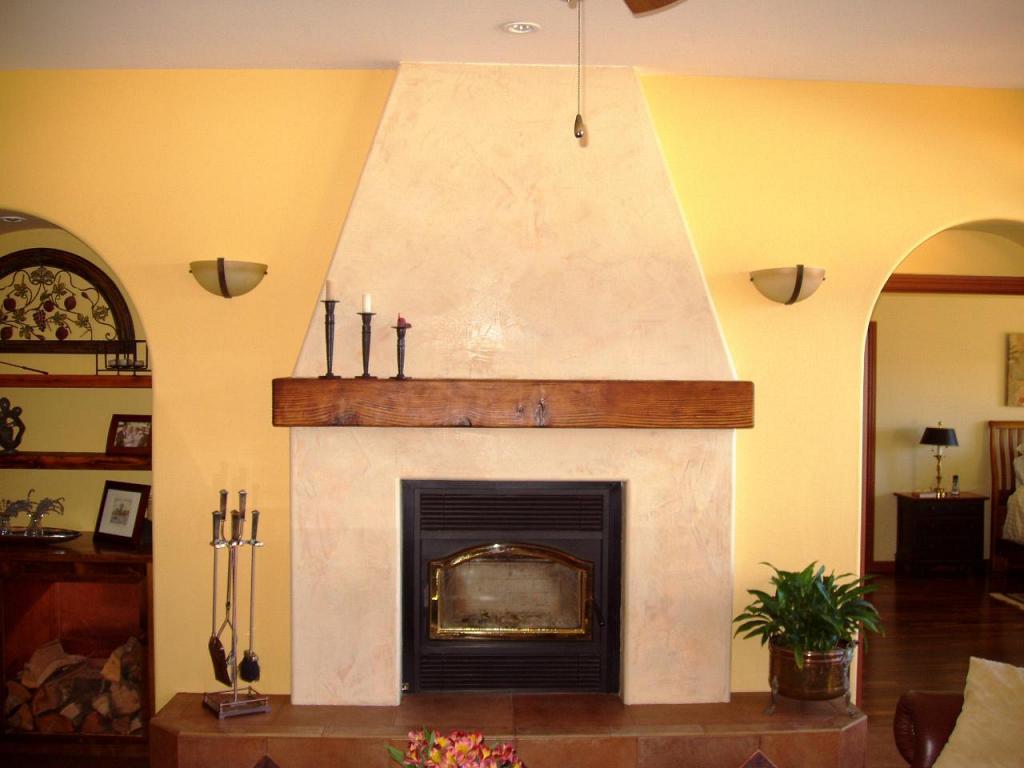 If you want a cozy fireplace, look no further than plaster. The material seems harmonious with drywall.
I love this fireplace material. Normally, plaster fireplaces are easy to find in Southwestern homes.
18. Fieldstone Fireplace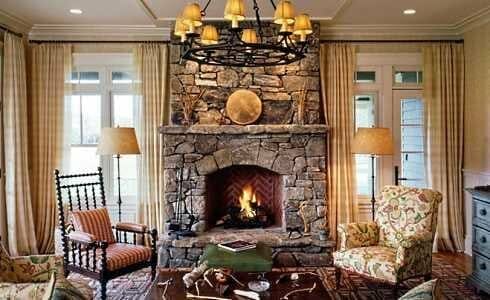 A fieldstone fireplace makes the space seem homey. In addition, it provides a natural atmosphere and traditional appeal at once.
19. Brick Fireplace with Wooden Accents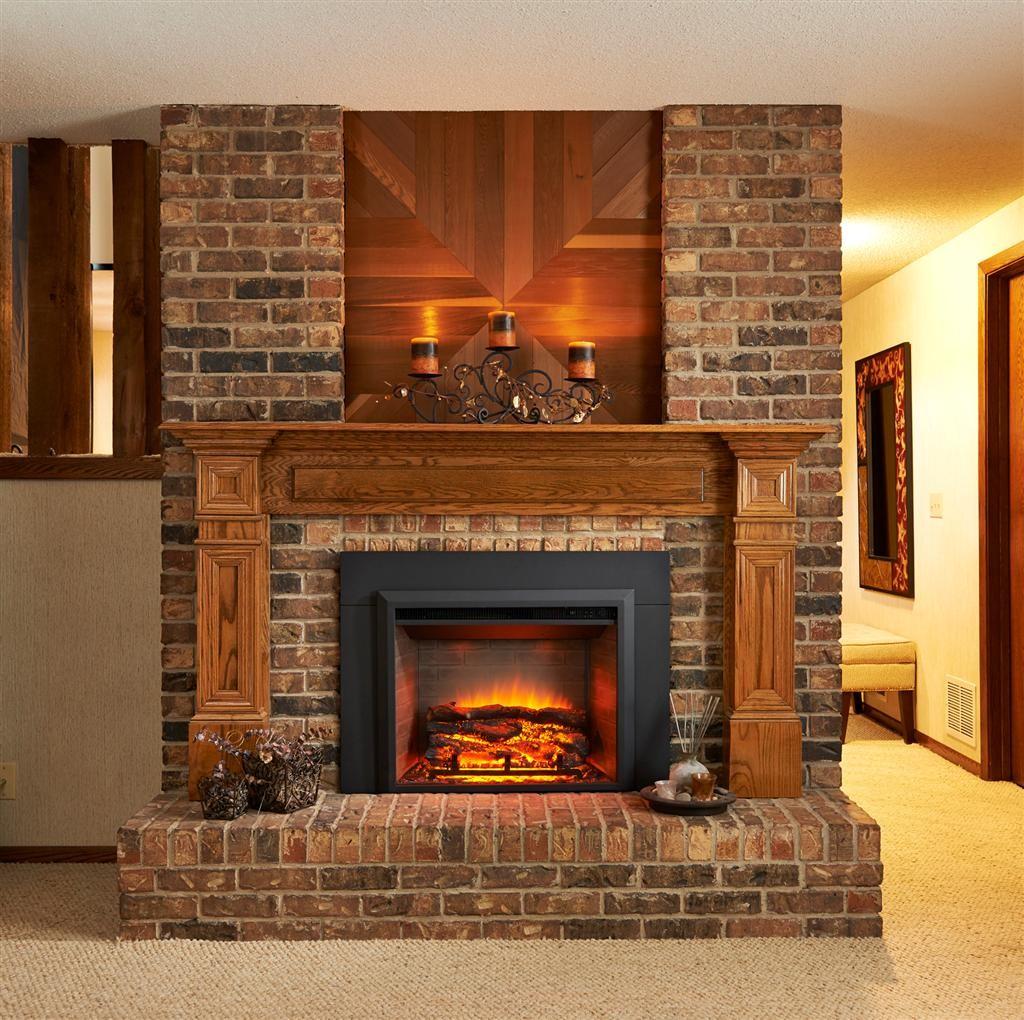 Exposed bricks make for a traditional-style fireplace. Moreover, they contribute to the unit's rustic feel. The wooden mantel and millwork nod to the contemporary style.
20. Marble Fireplace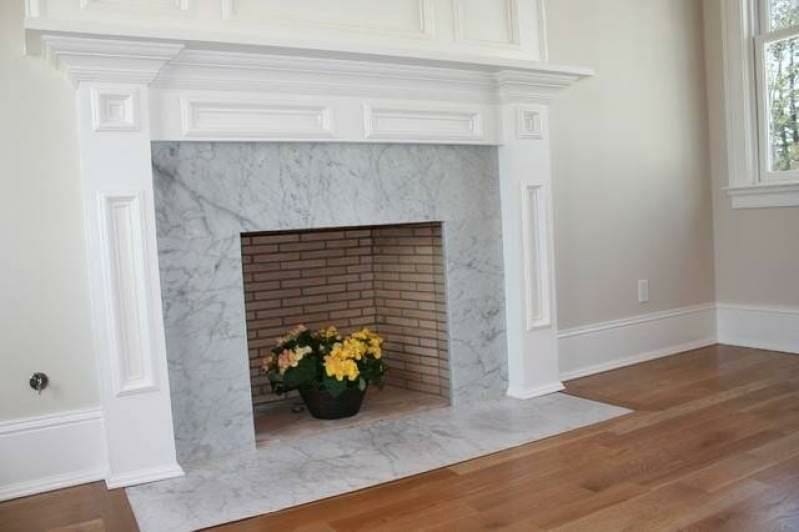 Marble is one of the common materials for modern fireplaces. Furthermore, it introduces an upscale feeling and a timeless look.
21. Ledgestone Fireplace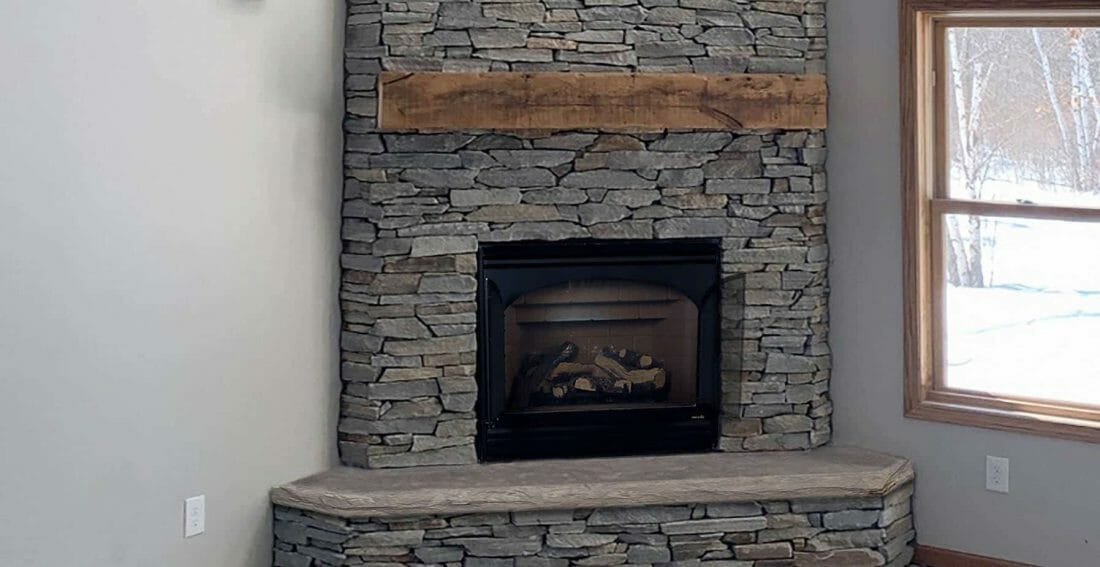 Love all things rustic? Consider installing a Ledgestone fireplace. As you see, it utilizes small natural stone strips. Moreover, they give off a contemporary flair.
22. Metal Fireplace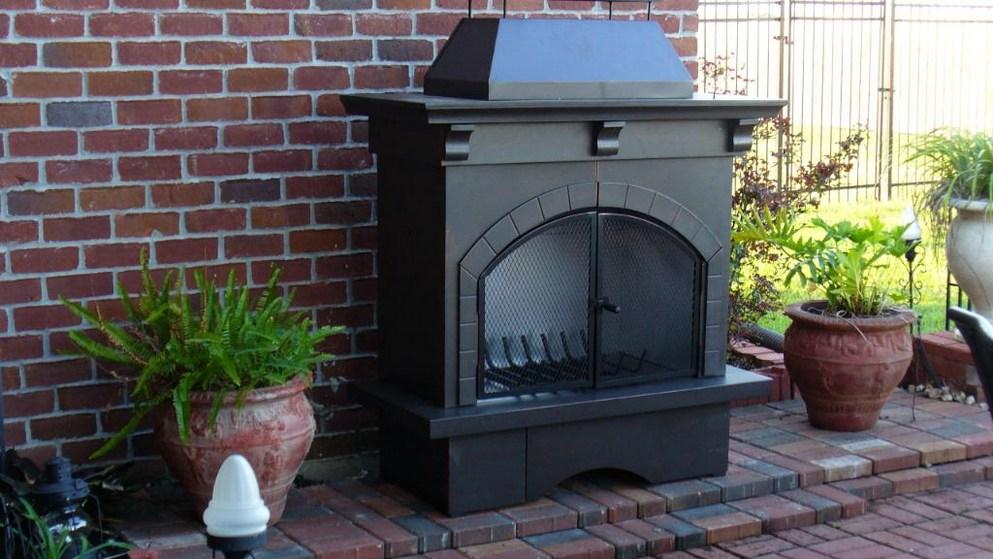 Metal fireplaces give any space a new-school flair or an old-world touch. Furthermore, the material and design dictate their vibes.
Those are some common types of fireplaces to choose from. Moreover, I hope you consider this article helpful. Make sure to install a fireplace that completely fits your needs, decorating style, and budget.